Hi Everyone!  As promised during my last post, today I am releasing the September Blogger Bundle.  Everyone seems to be so happy to see a bit of cooler weather as summer winds down and autumn begins.  I was very happy when Mari Heidt of The Academic Quilter agreed to curate the collection for September.  Mari and I have communicated on-line since I first began blogging.  (I think she started her blog just before I started mine). We worked together on different projects ever since and even got to meet in person during a vacation I had in Maine a couple of years ago.  Mari generously traveled to Maine (she has a daughter thereabouts) and we spent a really fun afternoon together.  Nothing better than finally meeting in person!  Anyway, besides being a fantastic quilter, Mari is a college professor, wife, mom and grandma.  If you are not familiar with her work, Mari does a lot of traditional blocks, loves scrappy quilting, and she designs great quilt alongs (block of the month) each year.  Be sure to check out her blog!
Let's take a look at the bundle for this month!  A combination of florals, tone on tones, and a geometric print complete the bundle.
Included in the collection are fabrics from Art Gallery Fabric (the yellow daisies, the green floral and the pink geometric print) as well as from Windham Fabric (the orange tone on tone and the multi-color floral. with hidden kitties) and finally a vivid purple blender from P&B Textiles.  They look so great together (though if you would like yardage of any one of them, they are all available in the shop).  I think Mari knocked this one out of the park. She has a project started with the bundle and the blocks look great.  Click here to take a look.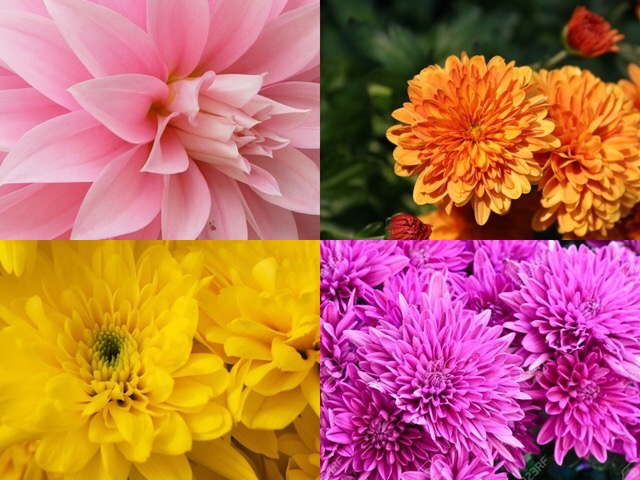 When I look at this bundle, I think of the flowers that bloom in the fall.  By the end of summer, my garden is always very dry and looks stressed.  But when the nights finally cool off, I have a large bed of chrysanthemums that bloom.  It always makes me so happy to have these flowers blooming – they are the last blooms we have until the daffodils pop up at the end of February. The colors of the bundle are quite saturated and that depth of color reminds me of the mums that will soon be blooming in the yard.  I can't wait!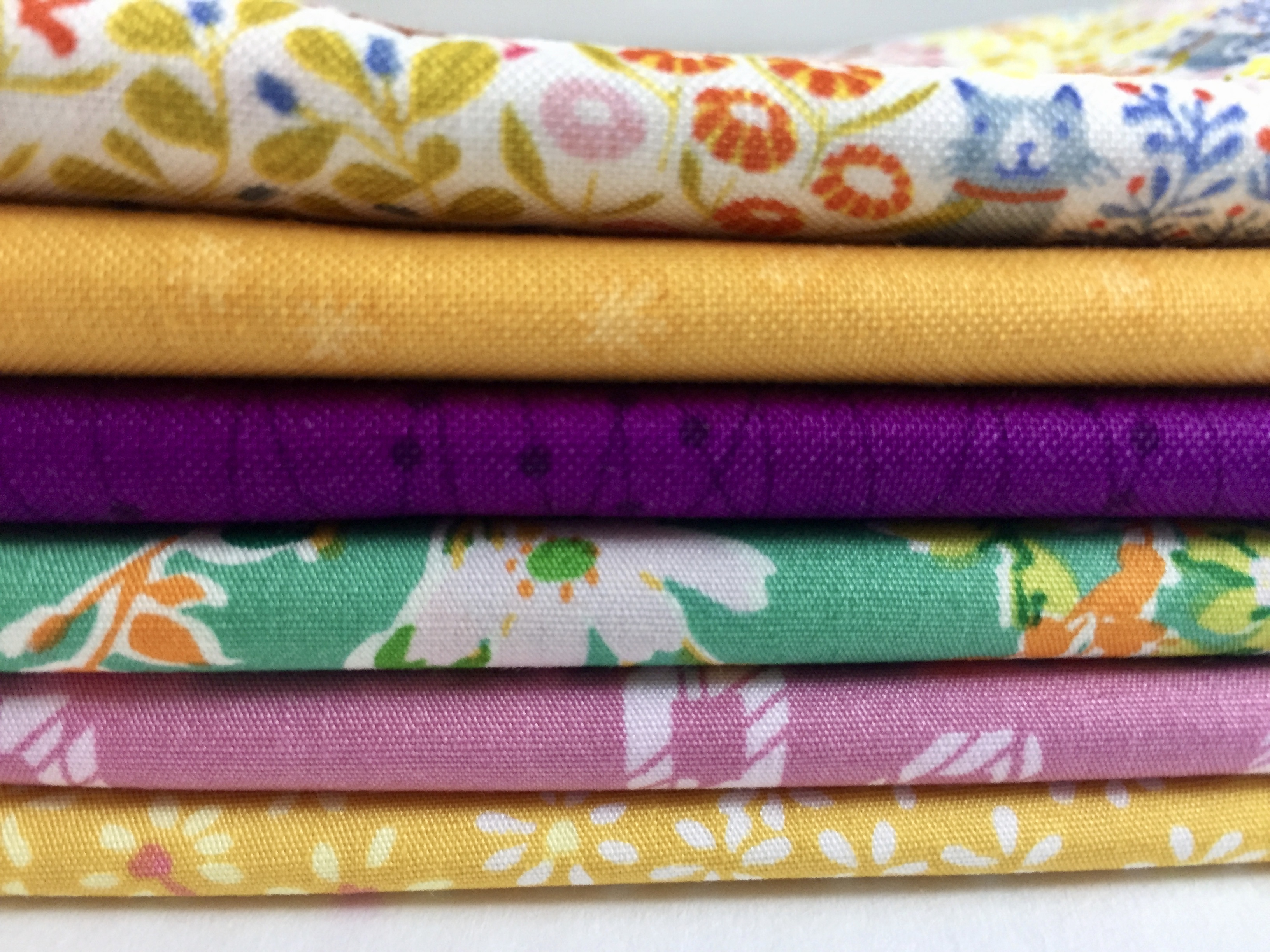 As with prior Blogger Bundles, this collection is on sale beginning today and running through Friday.  Save 20% off of either the fat quarter bundle or the 1/2 yard bundle!  Also, Mari is hosting a giveaway on her blog.  Be sure to enter to win!  If you purchase a bundle and happen to win the bundle (which happened earlier this year!) I will refund your purchase or you can have credit for another purchase.
Thank you Mari for curating this month's bundle. It has been a lot of fun working with you!
Newsletter!
Have you signed up for my newsletter?  It is published every month or so and is full of information about my shop, new arrivals, sales, and events.  Click here to sign up!