Over the past two days I have been working to complete a project that I started a few months back. I was fortunate enough to take a class from the talented Sandra Bruce. She teaches a method that she calls "Material Matrix". She takes a photograph, enlarges it and overlays a grid on it. When you have the grid, it breaks down the photo into squares which you then replicate with fabric. She is an amazing artist and you can see her work here. This project was really difficult for me. In some ways I am proud of it – mainly that I finished it!  It was so frustrating. I have difficulty with spatial relationships/spatial perception. So when I was trying to make a square, it often came out as the mirror image of what I needed.  The curves made me crazy and you can see from the picture, I was not hugely successful. It is a bit uncomfortable to post work that you feel is less than awesome but this is a part of the progress. I am working on quilting it which defines the shapes a bit. Here is the work, created by Sandra, that we were striving to replicate in class.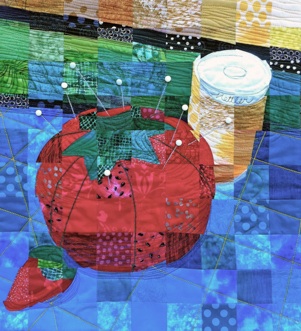 .After lots of work, here is what I have completed thus far.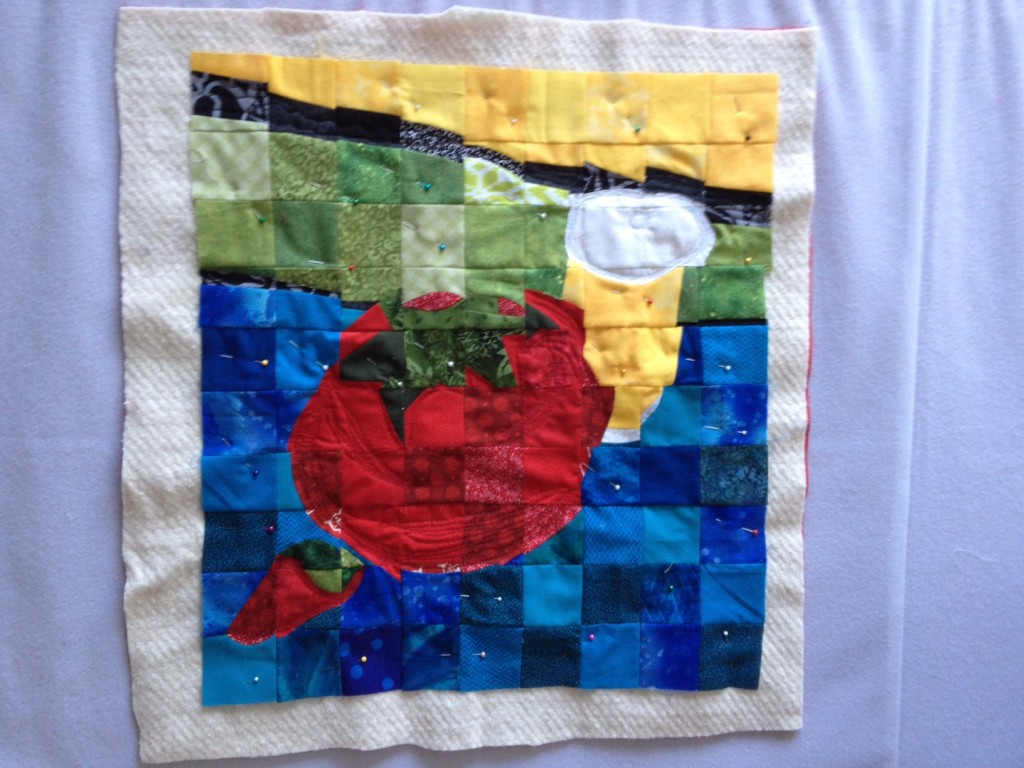 Thinking about what a process this has been I realize it was a great learning experience. Some of the 2.5″ squares are made up of four or five smaller pieces. I have never worked with such tiny piecing and it was clumsy for me.  I think it (like everything) is just something that requires practice. I look forward to finishing the quilting. I will use a facing to bind it and will hang it proudly (and with more than a little relief!) in my sewing room. If you want to see something amazing, check out the self-portrait that Sandra did.  It is huge (80×80″) and very detailed. It required 1600 pieced squares. Best yet, it looks just like her!!
Post Update: I wanted to show the piece now that it is quilted, bound and hanging in my sewing room. I was supposed to embroider the pins but never got around to it so I stuck real ones into the piece!  🙂     Such a learning experience!!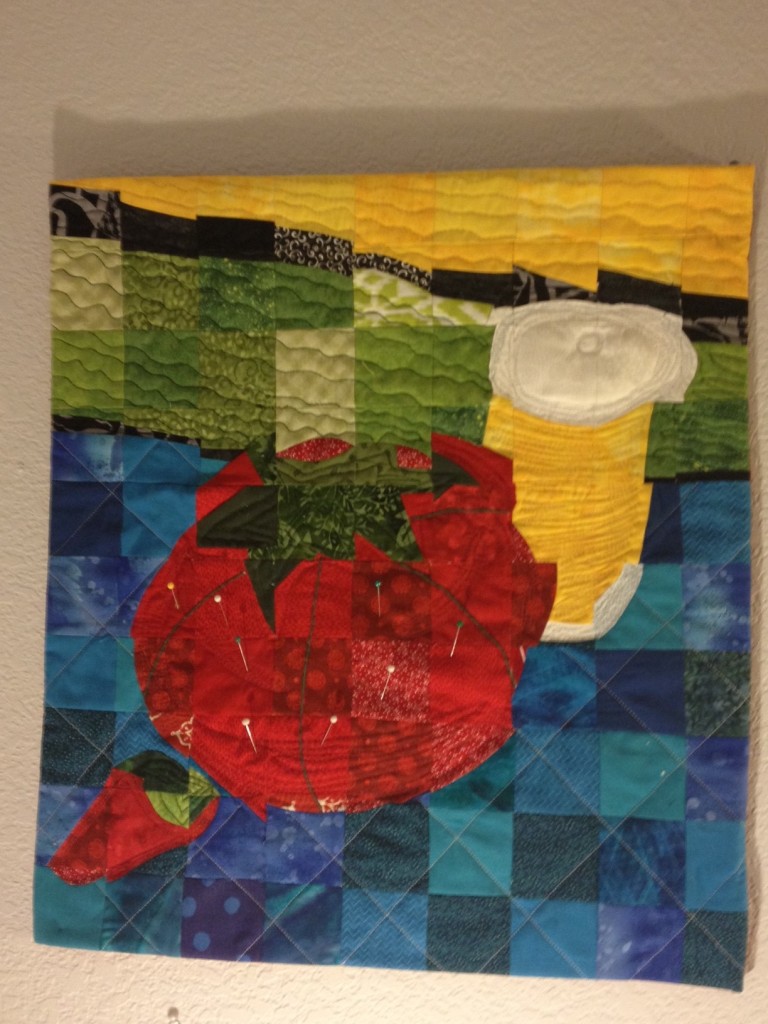 Linking up with ihavetosay.com for Show and Tell Tuesday; Sew Cute Tuesday at BlossomHeartQuilts; Fabric Tuesday at QuiltStory, and at Linky Tuesday FreeMotionByTheRIver.