I went to a few of my favorite thrift stores last weekend. While I was out I also shopped at Humble Fabrics, it's not really a thrift store, because she sells both new and "pre-owned" fabrics. It is, however, one of my favorite places to hunt for unusual fabrics. Last weekend I found an abundance of both new and pre-owned fabrics.
My favorite score has to be this set of quilt blocks! Two rows of four were stitched together.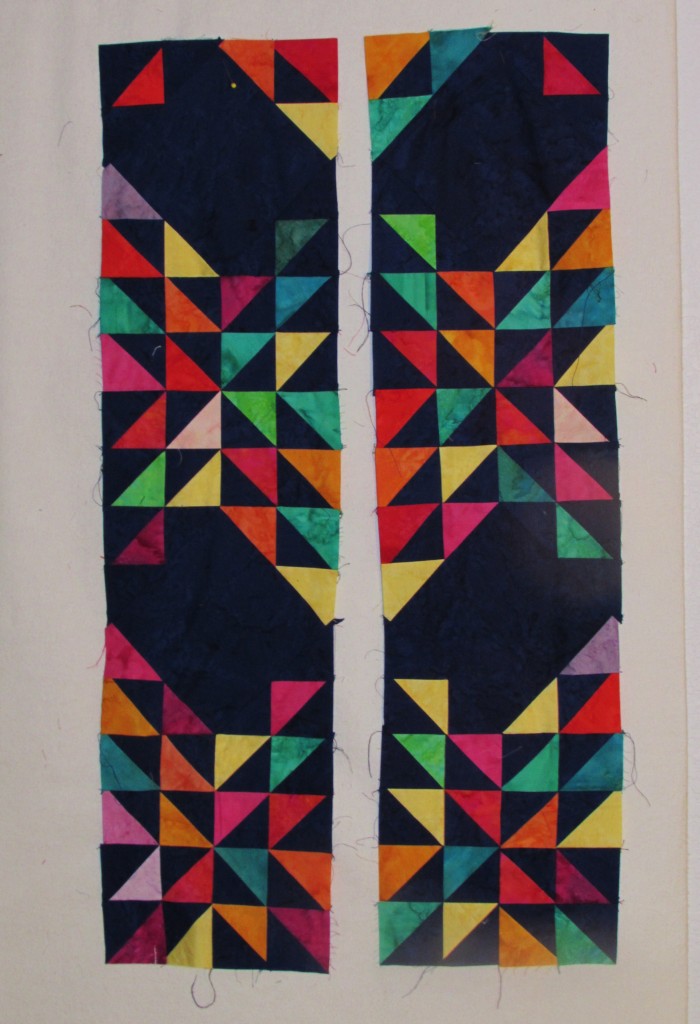 There were also these three additional blocks.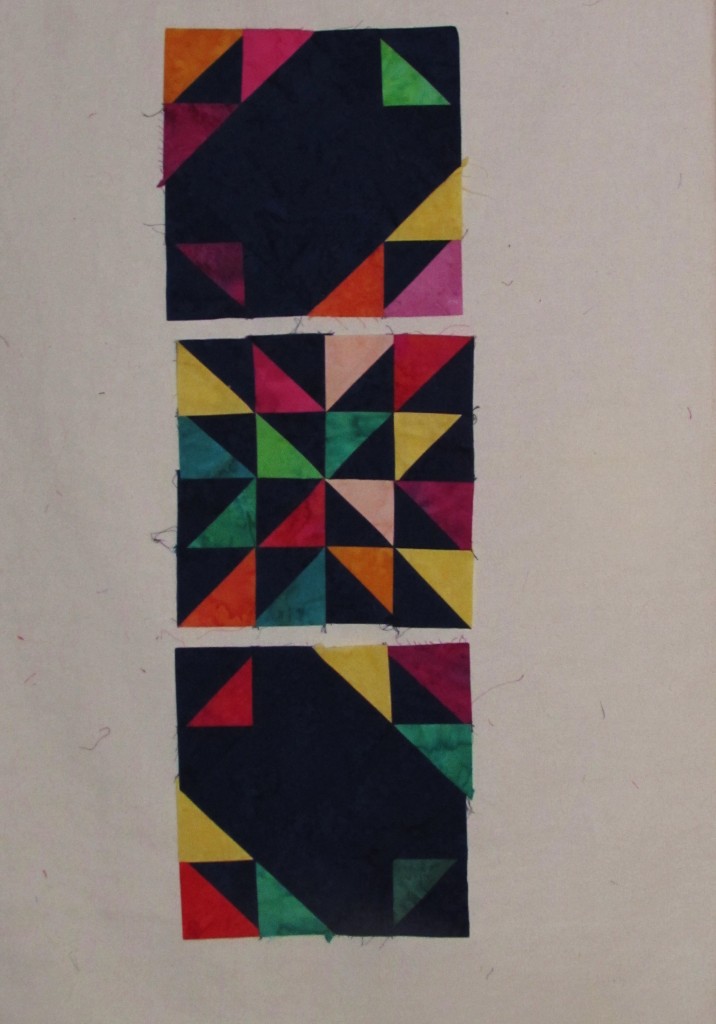 I was thrilled to find them in a tub of scraps! The tub mainly holds small pieces that are not big enough to fold and put on the shelves. I don't usually rummage through this but one of the quilt blocks caught my eye.  I dug through it and was able to find two pieced strips containing four blocks each.  The piecing is lovely – great points and tight stitching. Before I took these pictures (which I apologize for because they were taken at night, indoors. Forgive me. 😉 ) the blocks were labeled – A-1, A-2 etc. So I could sort of tell where the quilter was headed. However I wasn't able to place the blocks as they were intended. Having only a few of them, I just did what I could. It looks good though!
When I got home, I pressed them and played around a bit. Finally I decided to piece them for a baby quilt to be donated. I love the bright colors. In the center I used two blocks from a set of hand dyed fabric that I won last year in a giveaway for RSC14 over at So Scrappy. They were made by Vicki Welsh. Her work is fantastic.
The squares finish out at 8″ which means that the body of the quilt comes to 24 x 36″. I felt that was too small even for a baby quilt so I played around with various ideas for borders.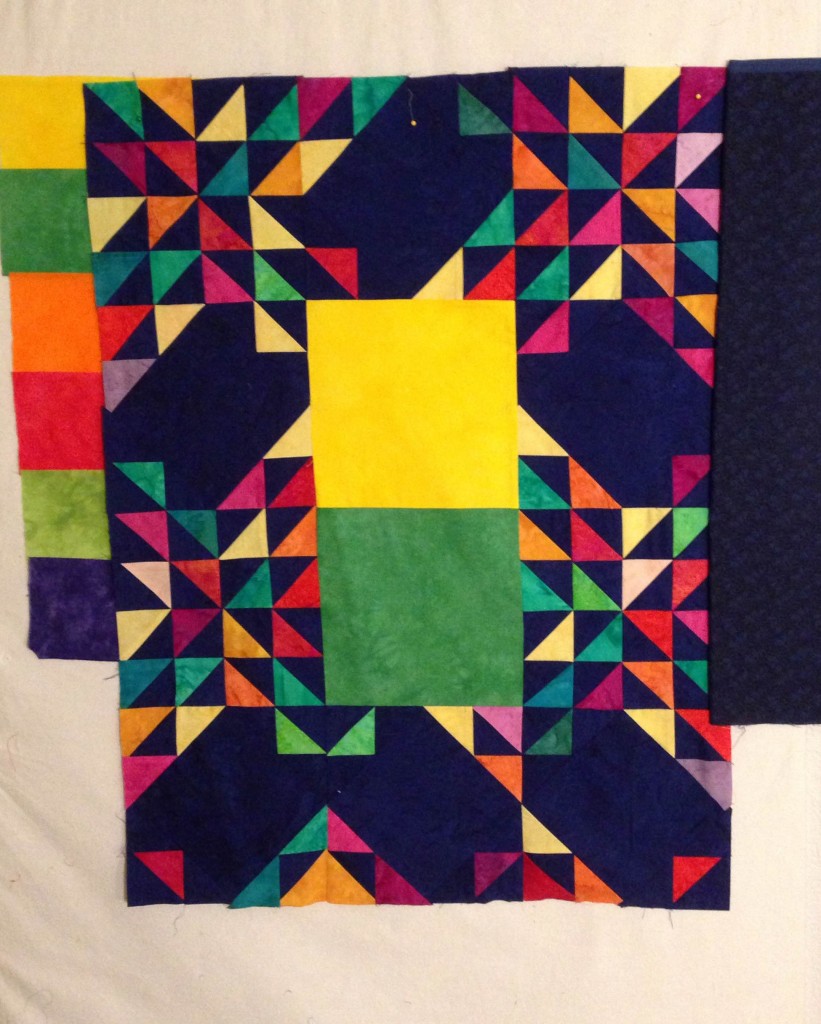 The left side with the square patched border looked way too busy.  On the right was a piece of blue and black print.  I rejected that one because it was too dark and I wanted to stick with solids and batiks (like the body of the quilt.)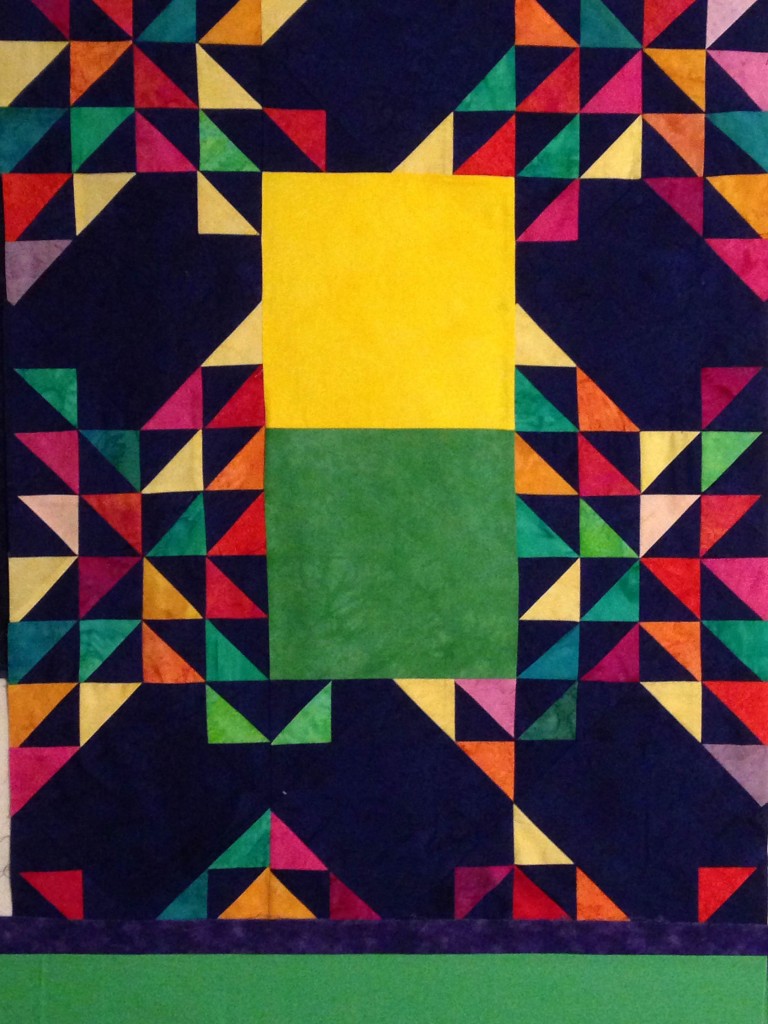 After trying a number of borders, I decided on this combination of purple (Moda Marbles line) and solid green. Softer than the others I tried and remains neutral (so fine for either a boy or girl).
Here is the end result, made with thrifted blocks and fabric from my stash. It finishes at approximately 33 x 42″.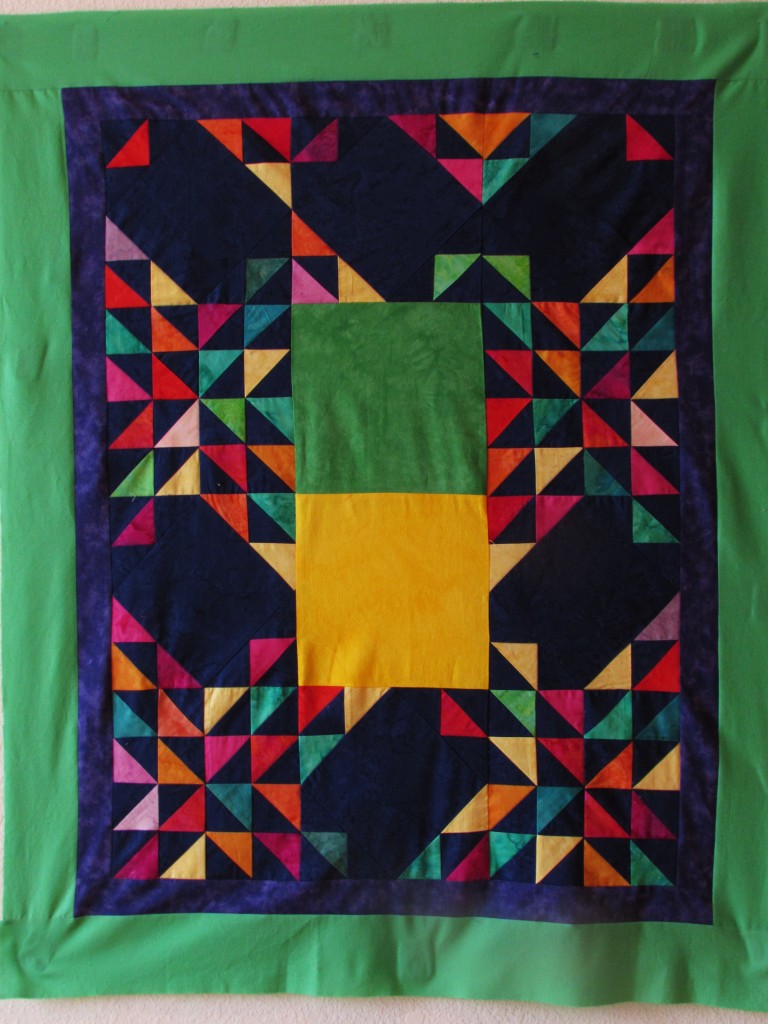 We are having a rainy day (Yahoo!) so I had to tape this to the wall for photos. Not the best but good enough to give you the idea.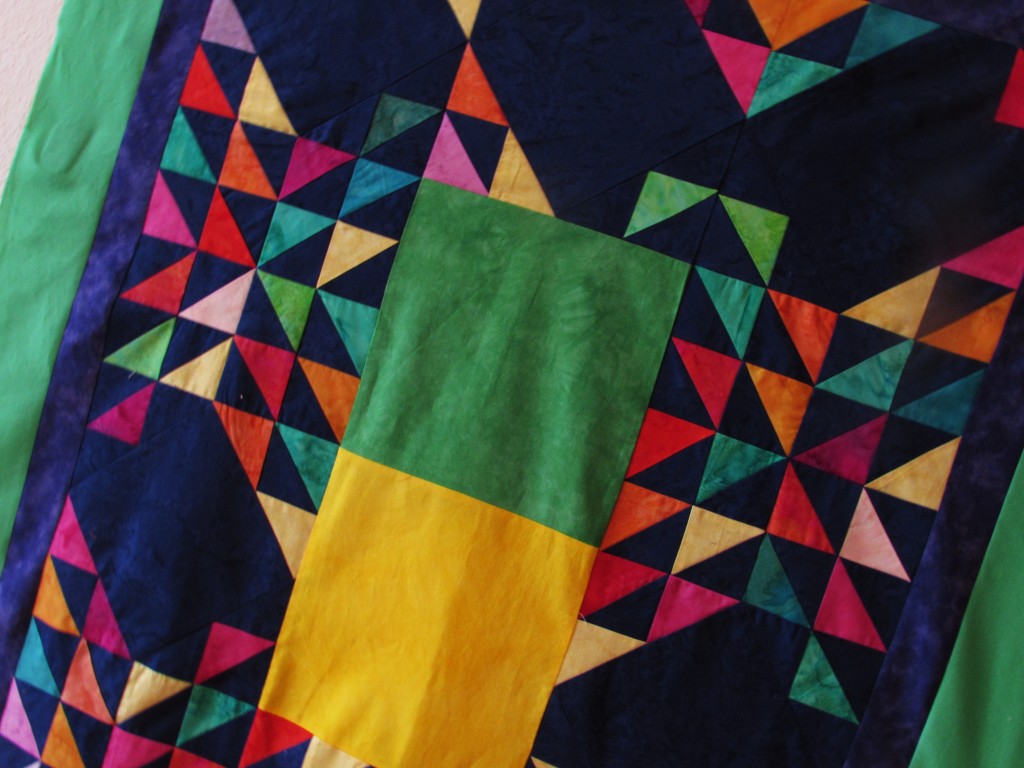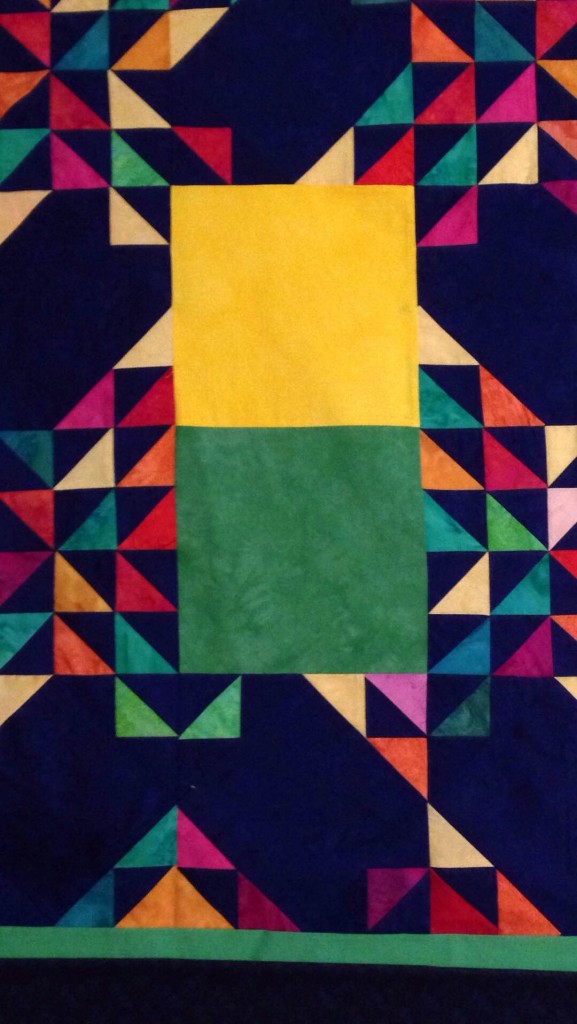 While I am very excited to finish this up, I have to set it aside and finish up some Christmas secret sewing. I have the backing and binding all ready to go, so after the holidays I will finish it up and donate.  I know about Project Linus but are there other nice organizations to donate baby quilts to?  If you know of one, leave it in a comment for me.  Thanks so much and have a wonderful weekend!
If you haven't already, be sure to check out the giveaways on Sew Mama Sew.  You can enter my giveaway until Sunday night. Take a peek!
Linking to Confessions of a Fabric Addict and Crazy Mom Quilts – links for both are at the top of the page, under Link Ups