Hands 2 Help is a very popular on-line quilting event hosted by Sarah of Confessions of a Fabric Addict.  This event was first held in 2011 and seems to grow in popularity each year.  The "rules of the game" are simple.  Make a quilt and donate it.  Sarah always rounds up several worthy organizations who love receiving handmade quilts.  The quilter is also free to choose to donate to an organization close to her heart.  I participated in 2016 but not 2017.  This year I signed up again.  My plan was to donate the Postage Plus quilt I made for the Modern Plus Quilt blog hop a few months back.  One thing after another has gotten in the way of any attempt I made to get the quilt top finished up.  At this point, it is clearly apparent it won't be done by the end of the week (when the event concludes.). This doesn't mean I can't finish it and donate it still, it just means I need another way to fulfill this particular commitment.
I thought about it and decided to donate two baby quilts I made last year.  Both of these were made as samples for fabric I carried in my shop.  I think they are adorable and will be loved by a child somewhere. Rather than send them both out of the area, I want to donate one to Little Lambs in Utah and the other to my local chapter of Project Linus.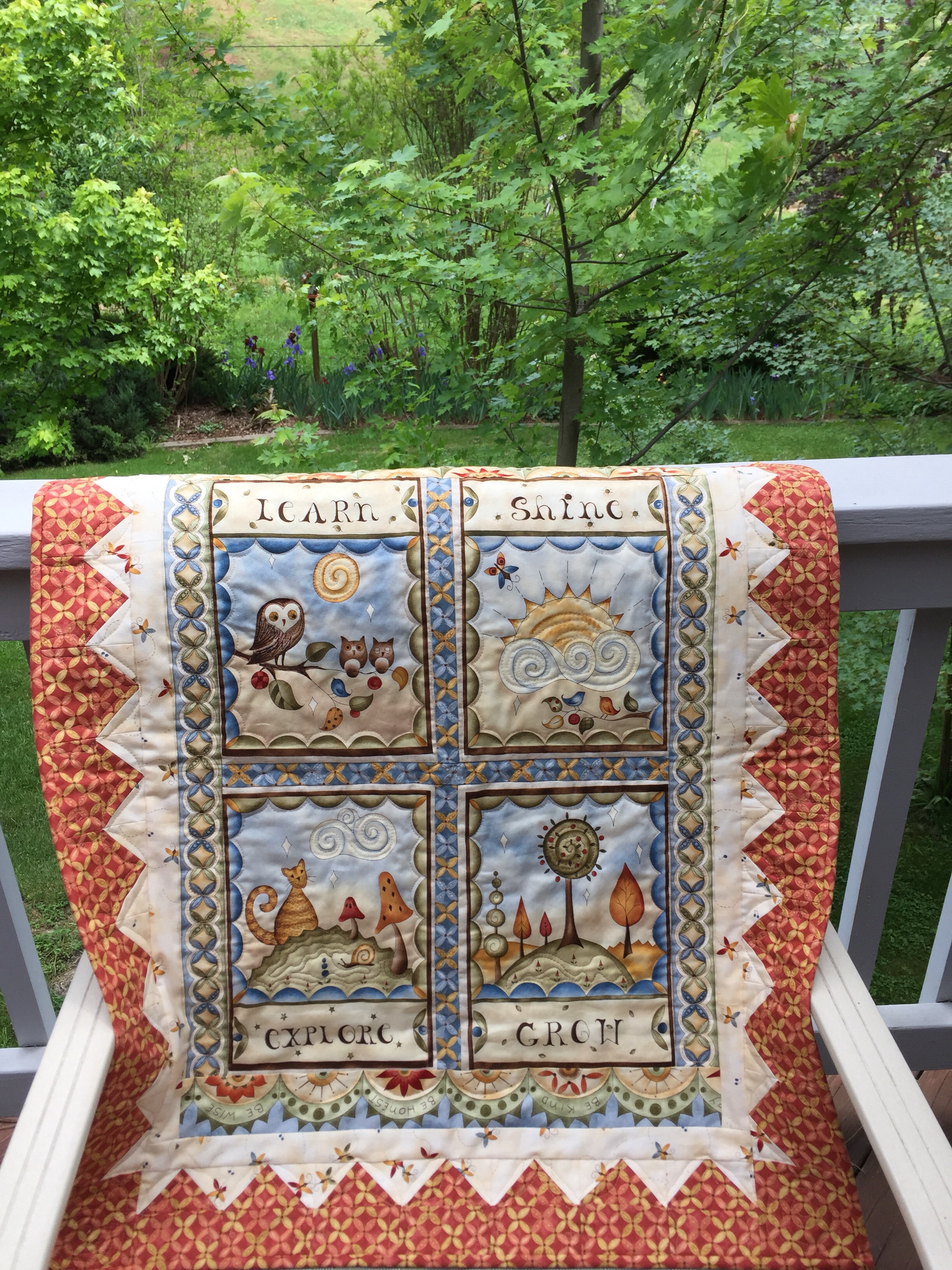 This is the quilt I will send to Little Lambs Foundation.  It was made with a panel from a fabric line called Shine.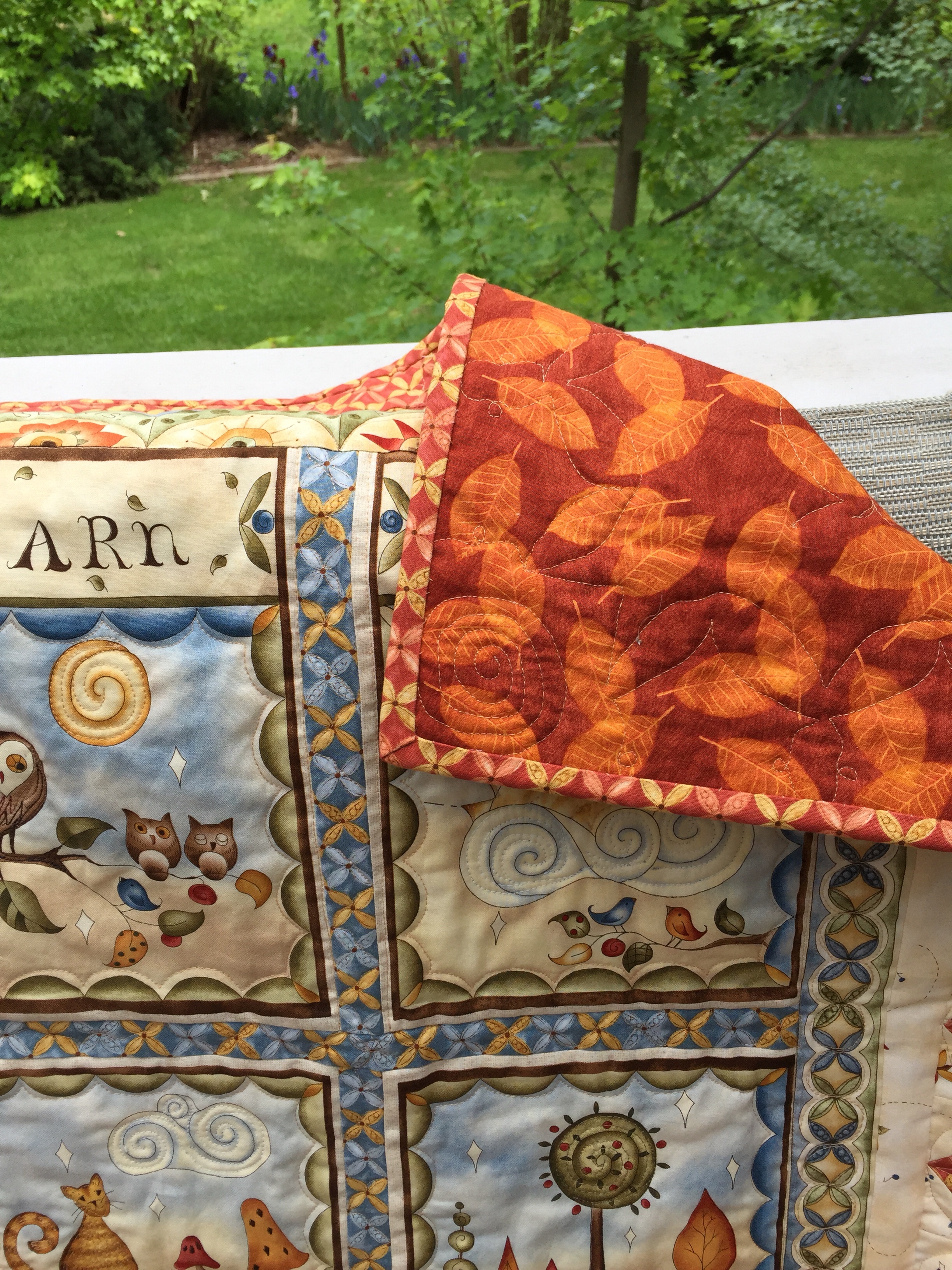 If you want to read more about this project, click here.  I think this one is really sweet. I had a lot of fun quilting it and used it as a display in my booth at several quilt shows. The fabric is so sweet with the cats and owls, sunshine and clouds.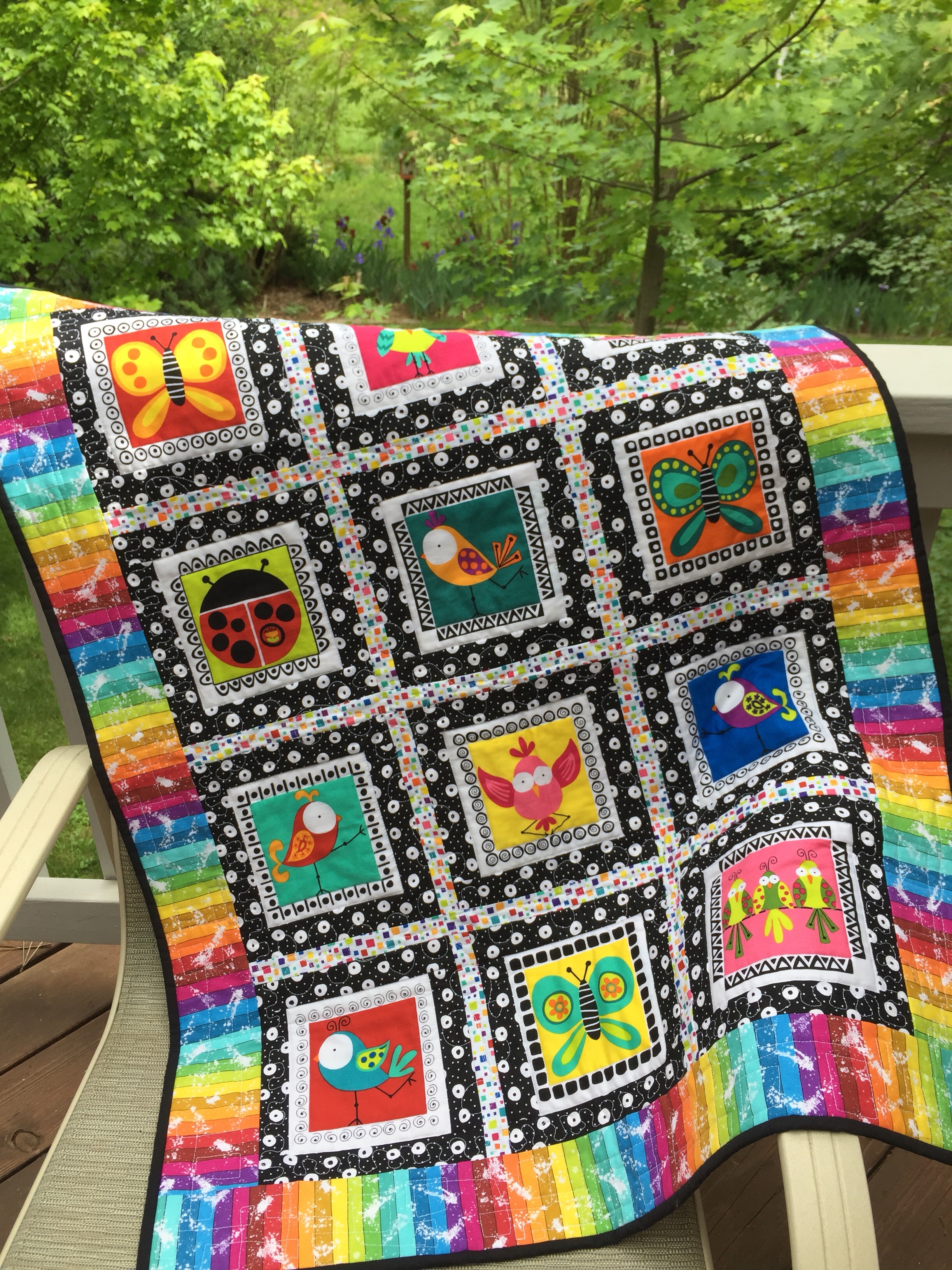 The second quilt will be donated to Project Linus, Featuring bold colors in black, white and rainbow, the quilt was made with a panel from Sweet Tweets.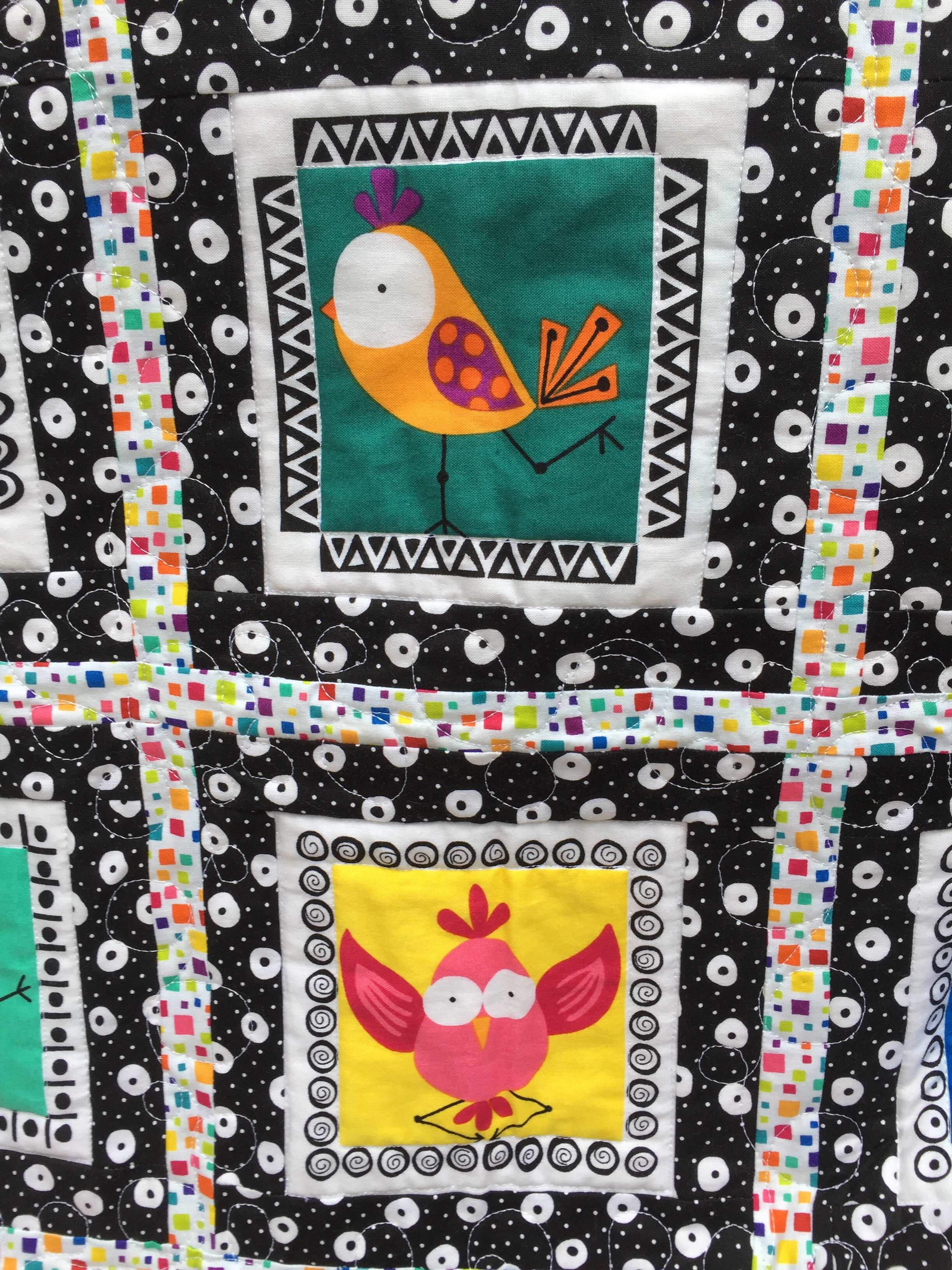 For more details on this quilt, click here. This line was really fun and sold out incredibly fast.  While I had it, I used the quilt as a sample in my booth.  I think the birds and critters are so much fun for children of any age.  It is a bright, cheerful quilt. This fabric is, unfortunately, not printed any longer or I would still stock it.  I just love it.
It is such a challenge to get everything done that one wants to.  I can't kick myself for not finishing things as I had planned.  It is a constant battle fto figure out the best way to stay organized and do as much as I can.  The Postage Plus quilt will get finished and it will also go off to a good cause, just not this week!  Thank you Sarah for your wonderful work organizing this huge event.  I know it takes so much of your time and you reach many people as a result. You are such a generous soul.  There are so many gorgeous quilts being donated this year.  If you want to see some, click here and be inspired!
Linking to Confessions of a Fabric Addict.
SaveSave
SaveSave