My sister Patti came up for the weekend from the Bay Area. What a treat. Her youngest son (of five children) went off to college this fall so for the first time in 38 years, she has some time for herself.
She brought me a box of treasures. As she brought the box into the house, she said, "This is a weird pile of fabric. If you don't want it, that's fine." Someone explain what those last seven words even mean??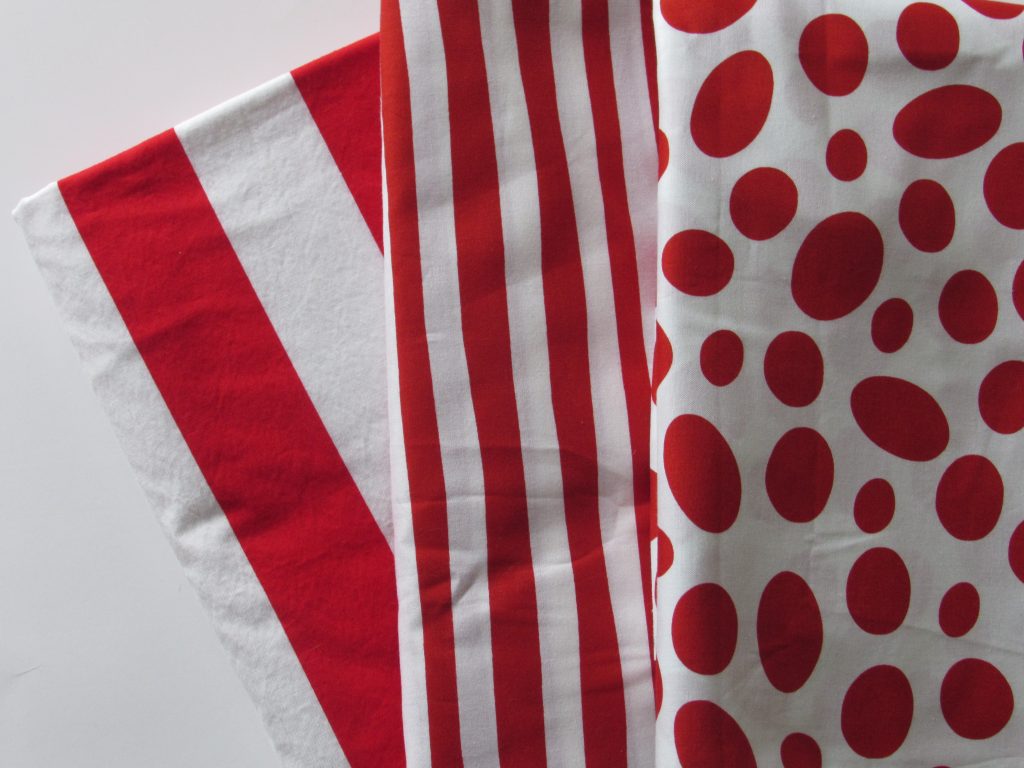 A couple of years ago, Patti held a circus themed birthday party for the nieces and nephews and her grandchildren. My sister throws amazing parties – she goes all out with decorations, themes, games, and food. It is a lot of fun. For the circus party she used lots of red and white with a splash of turquoise.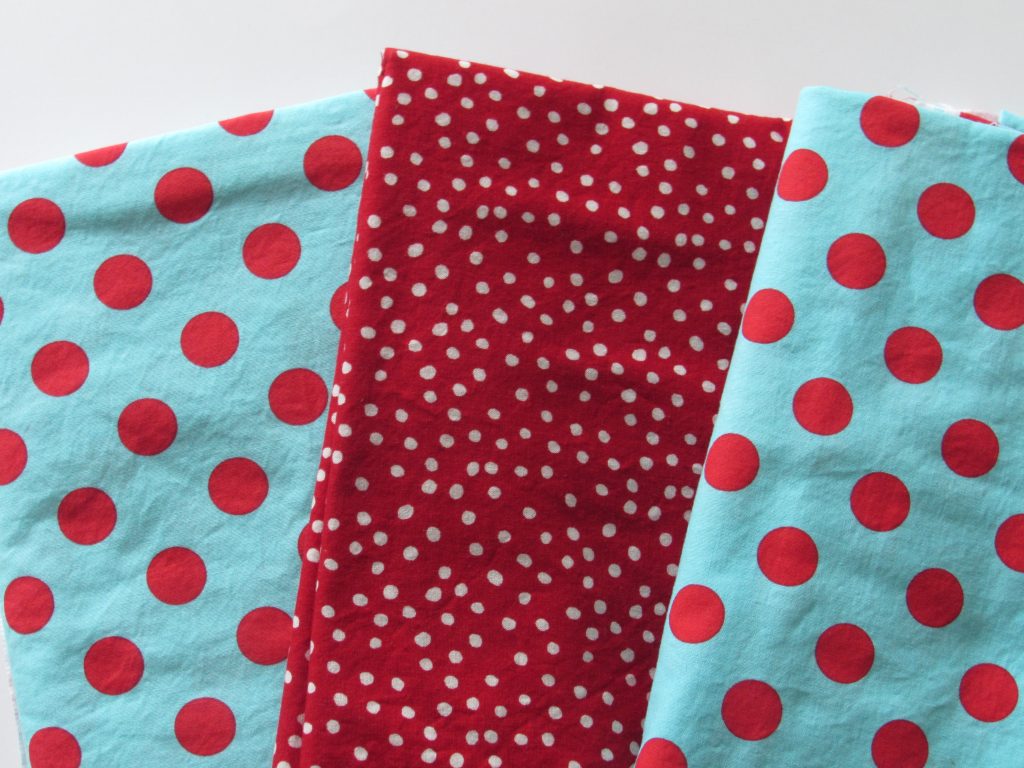 These are large pieces of yardage. The blue and red dots are a Michael Miller and each piece is about 2.5 yards long. The small red dot is only a 1/2 yard cut.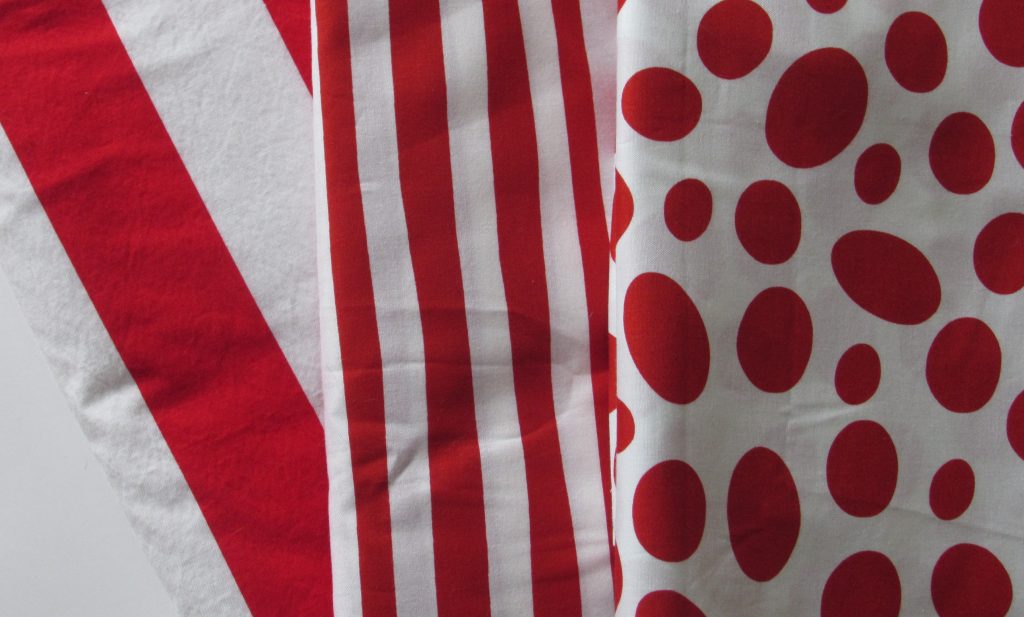 The stripes, wide and narrow are at least 2.5 yards each (and I think there are two pieces of each).  The red dots on white are from the Dr. Seuss collection and is also about 2 yards. Lots and lots of red and white. There is easily over ten yards of fabric that wants to be used.
Ok – here is the part where you all chime in. I think I should use some of this for a few Project Linus quilts. Throw out some fun ideas. Combining the blue and red piece with the narrower red stripe would be fun. They would all be perfect for quilt backs. But I think some simply pieced projects would be perfect for Project Linus. What would you all do? The really wide stripe will probably be best on the back of a quilt due to its size. The tiny polka dot is a win for binding. If I add just a color or two, I could do something fun. How would you build from here?
"If you don't want it"… I thought she knew me better than that.  🙂  Thank you Patti!!
REMINDER – Handmade Halloween begins in two more days, on Tuesday,  October 4th!! See you then.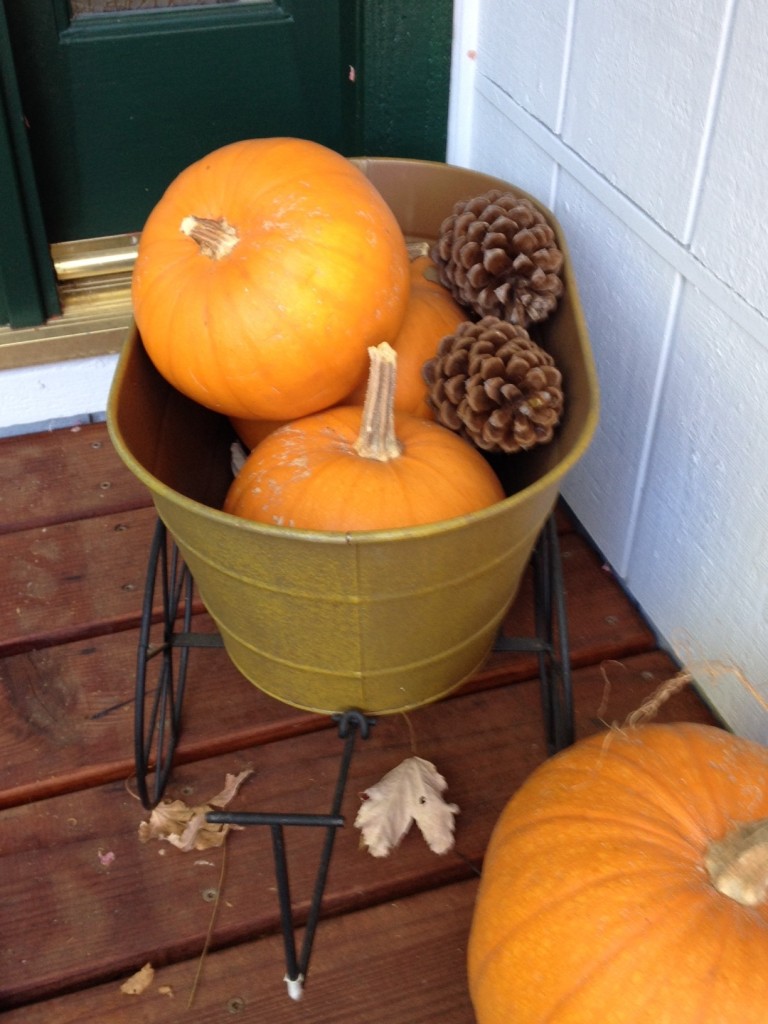 Linking up with Molli Sparkles today.