As I mentioned the other day, I came across a quilt top from my guild's Community Service team. Nothing like an impending move to get me going on this top. It took no time at all to get it basted and stippled.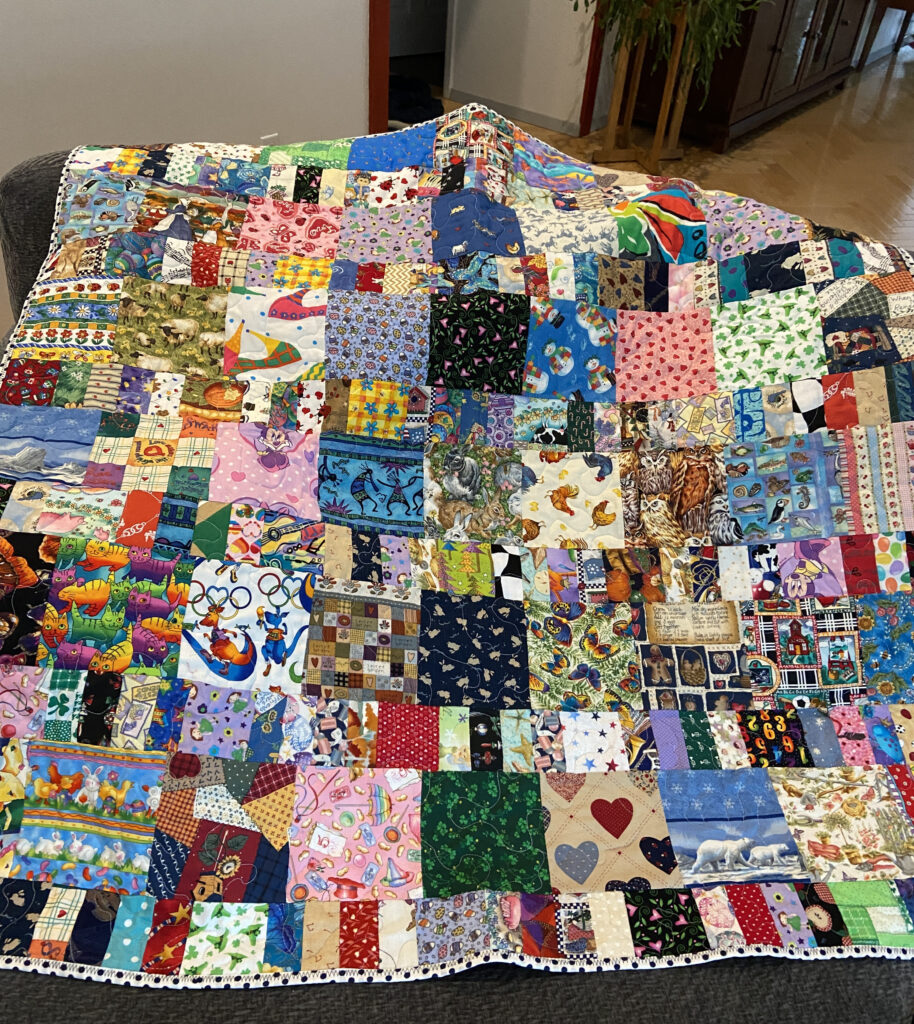 This scrappy quilt is one crazy flurry of color. Most of the prints are from the 1980's and 1990's as far as I can tell. Lots and lots of novelty fabrics were used. The person who pieced it alternated rows of seven inch squares with rows of 3 1/2″ squares and rectangles. It is much like an I-Spy quilt and will be fun for someone to look at and enjoy the variety of prints.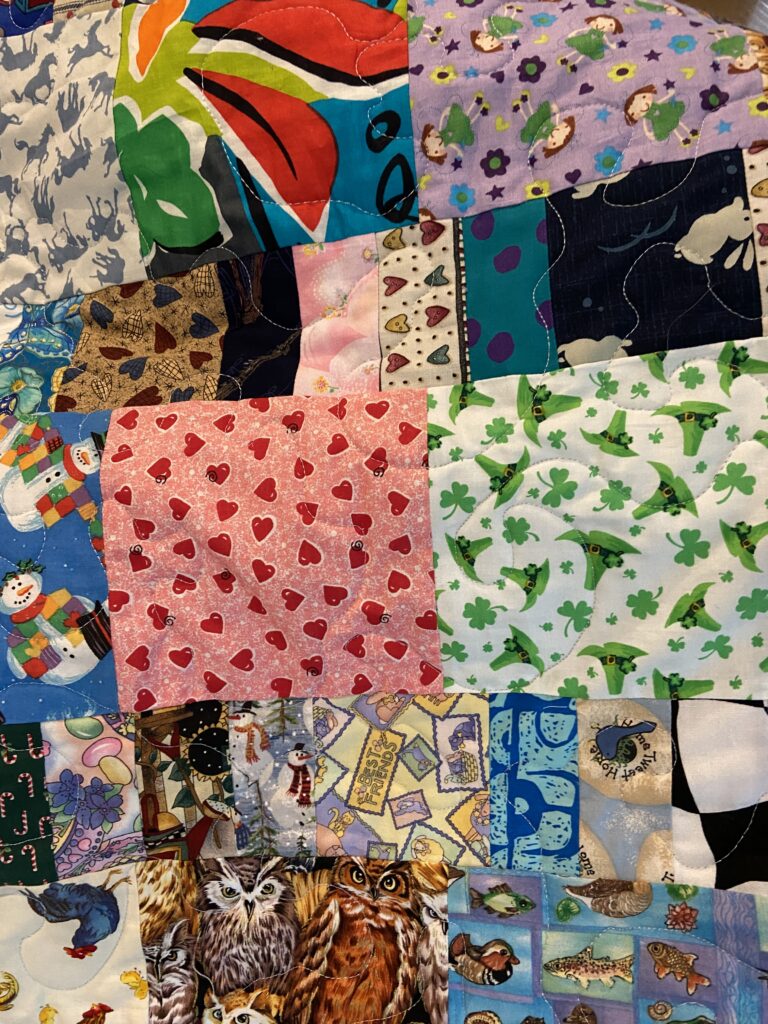 So many holidays are represented in this crazy quilt. Christmas and Easter, Valentine's Day and St. Patrick's Day fabrics are all over the place. For as many novelty fabrics as are included, it was interesting to note she didn't include any Halloween fabrics.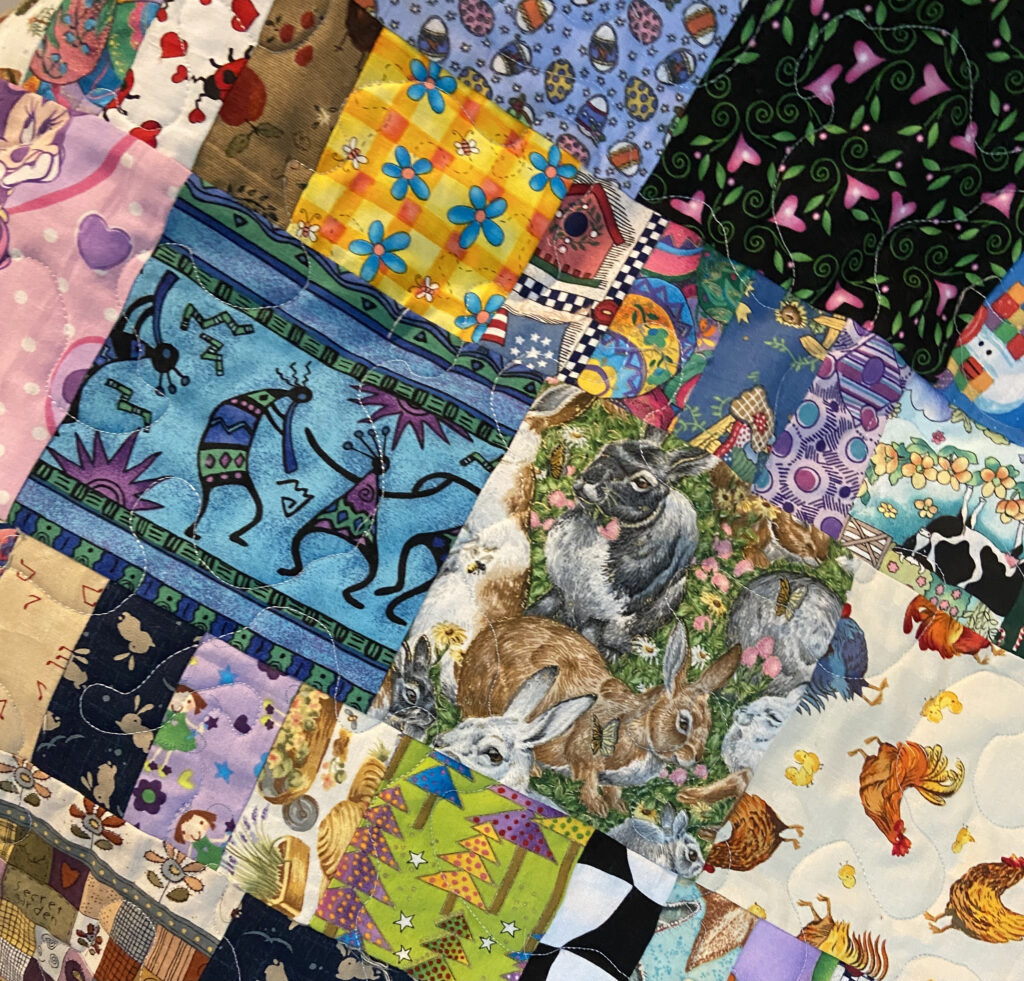 Kokopelli (the flute playing, dancing characters on blue) are symbols of fertility and rain. Interesting placement next to rabbits and hens, both of whom are quite prolific at reproducing. Hahaha. Coincidental placement, I am sure.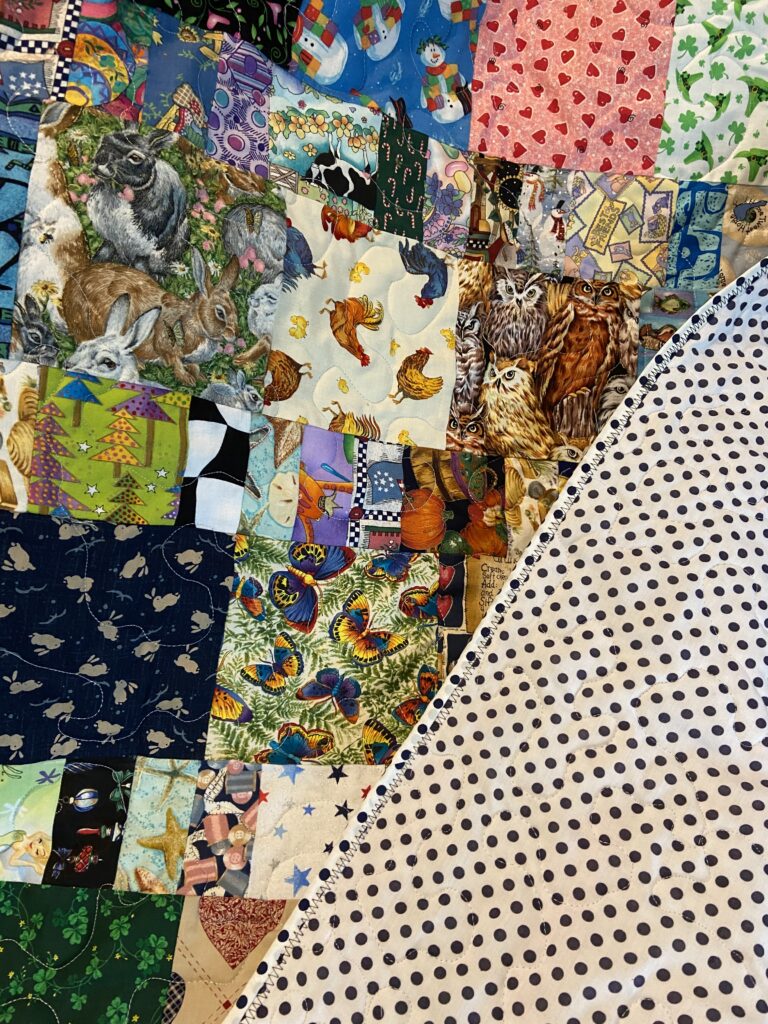 I backed the quilt with black and white polka dots and used the same for the binding. In the interest of efficiency, I machine bound it front and back. I need to practice this – my machine binding is less than precise.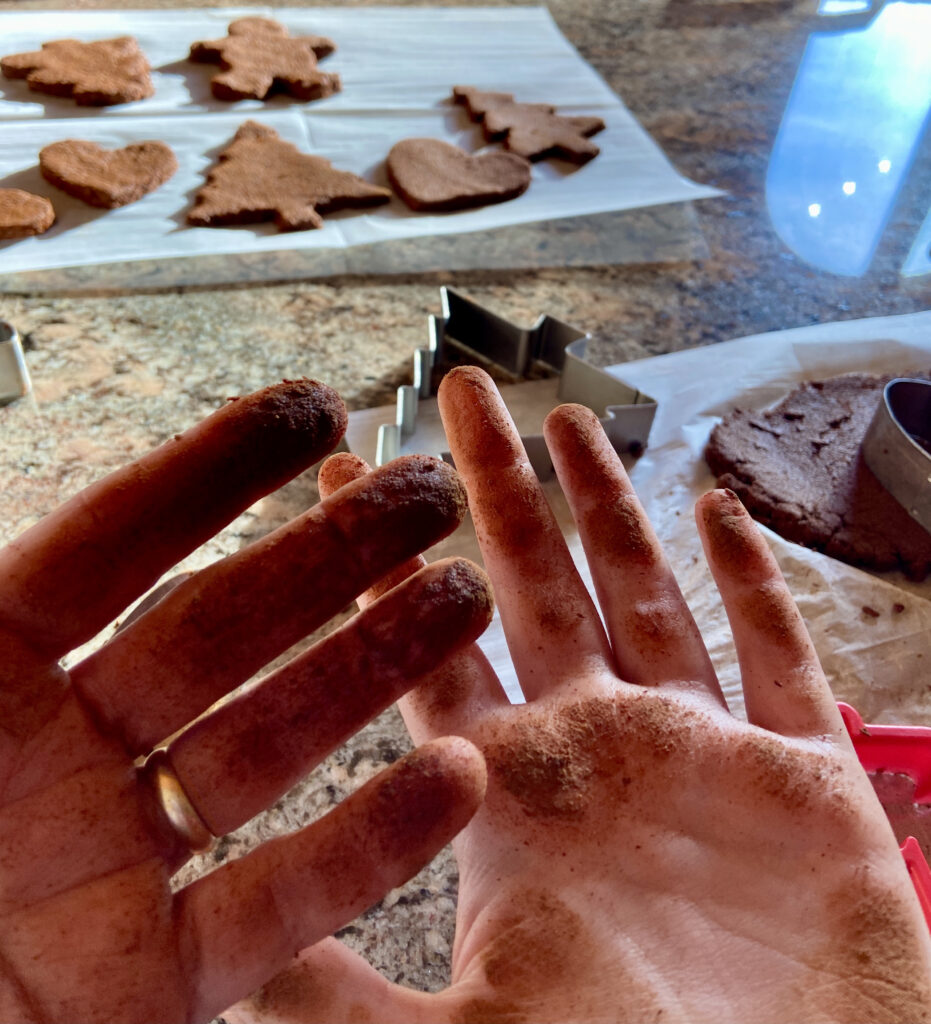 Just after Thanksgiving, Julia, my mom and I made some cinnamon applesauce ornaments. These are very easy to make though the dough is very sticky. There are tons of links to make these ornaments. We used the cheapest cinnamon and applesauce we could find.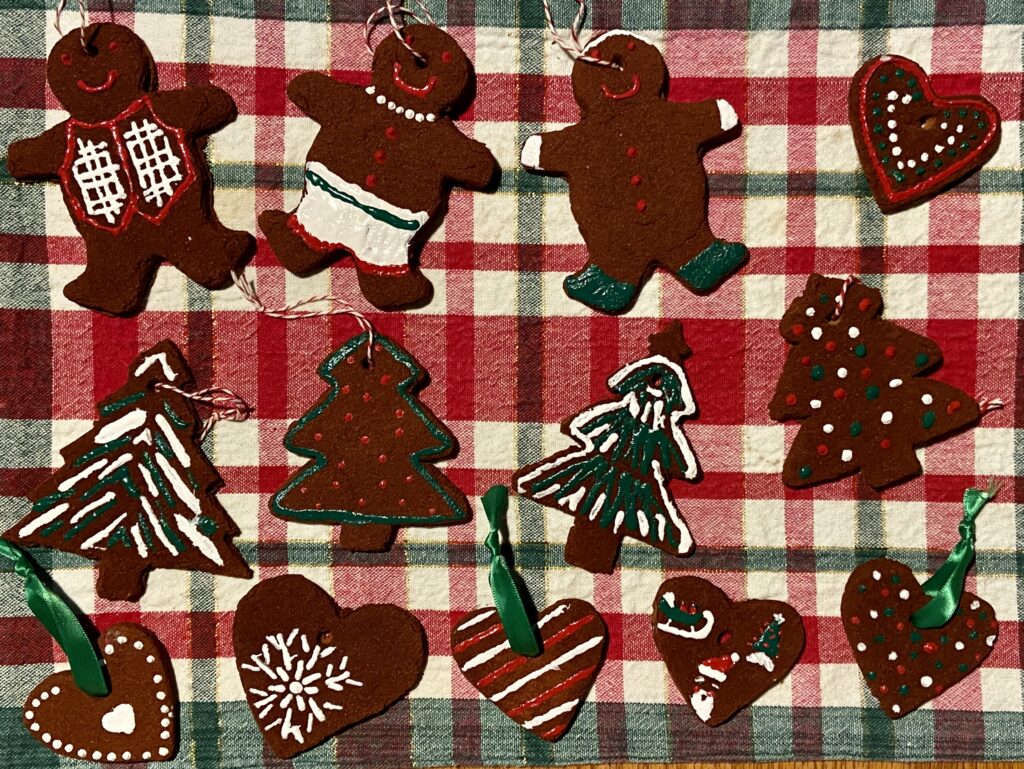 Once the ornaments were dried, we used puff paints and decorated them. It was a lot of fun to do and the ornaments smell so yummy. Note – these are not edible! They would taste horrible and even when rolling them out, it seemed strange not to taste the dough. If you make these, enjoy the fragrance but make sure not to taste them! Some of ours will go on the tree and others will be given to a few of our neighbors.
Julia and I plan to go to town this afternoon and wander our local shops. We have such a cute downtown area and I am looking forward to this. Also, tomorrow a local nursery is hosting a group of teenage crafters and holding a holiday event. We are both looking forward to browsing their crafts and supporting their entrepreneurial spirit.
Enjoy the weekend everyone!
Linking with my usual parties. Check them out at the top of the page, under Link Ups.