It took very little time to finish up the whole cloth dinosaur quilt I made for our local Community Service group. It is great to have quilts available for children in crises and I think this one is perfect. Cute dinosaurs on the fronts and snuggly, soft flannel on the back.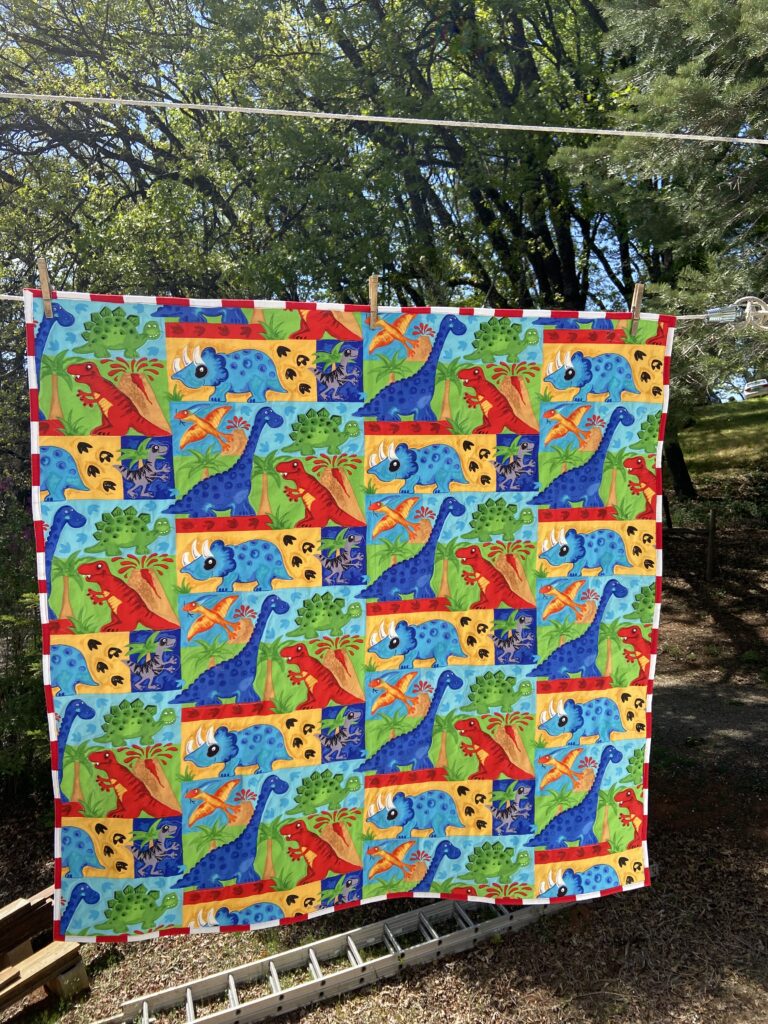 The binding is a bold red and white stripe, leftover yardage gifted by my sister some time ago.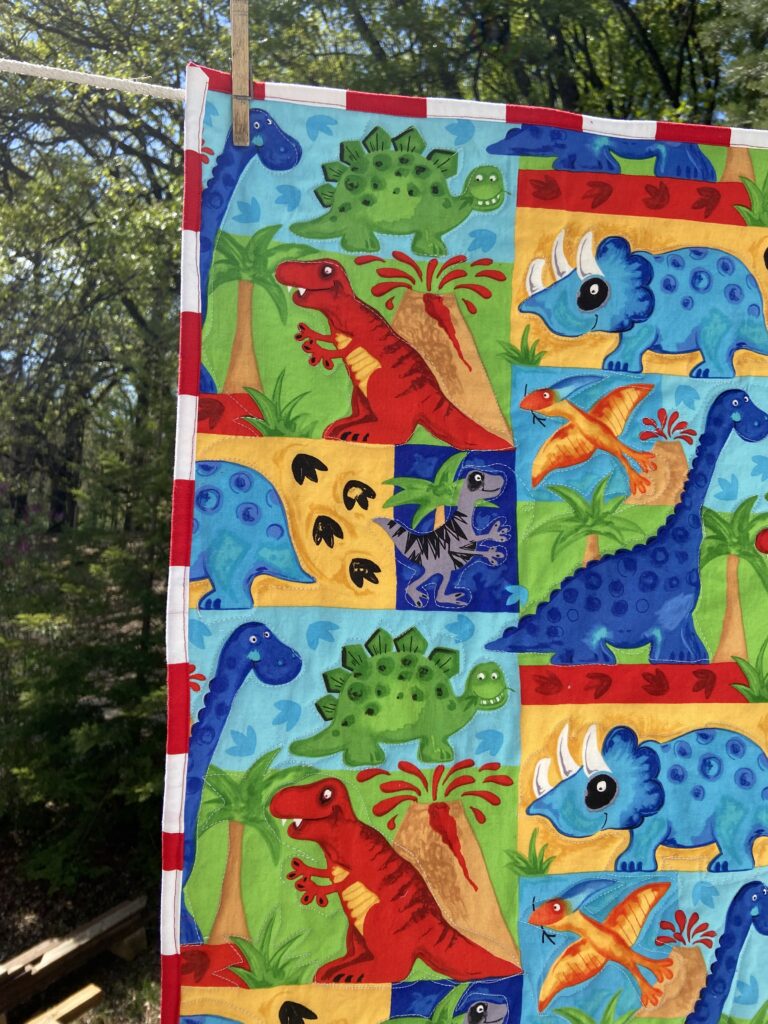 I quilted around each dinosaur and if needed (to travel to the next creature) I echoed some of the trees or volcanoes. Simple and fun!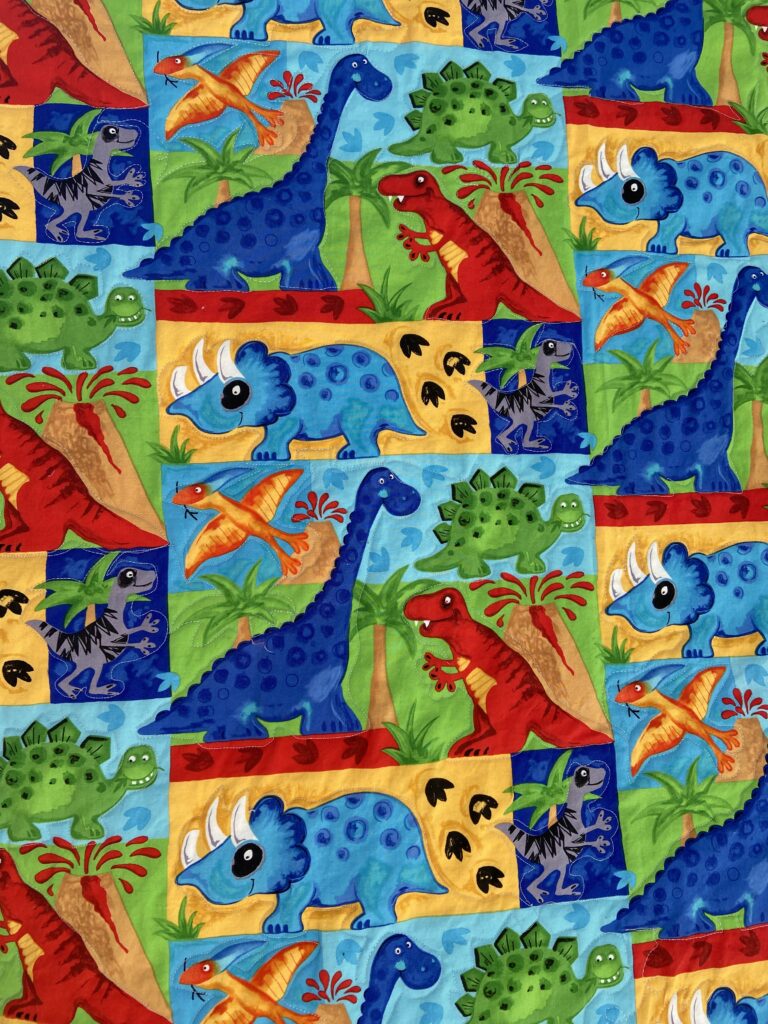 It finished at approximately 40″ square, a good size for a toddler needing a quilted hug.
Whole cloth quilts are a lot of fun and provide such easy FMQ practice. Here are a few I made in the past.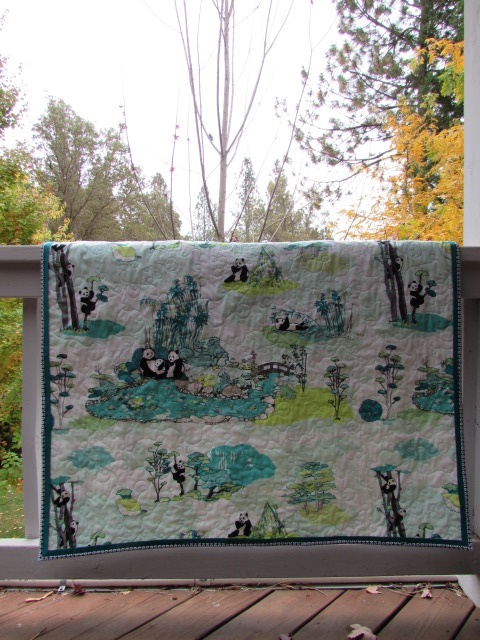 I couldn't bear to cut up this fabric. The little panda bear scenes deserved to stay whole. I had made this as a sample to use in my quilt show vendor booths some years back.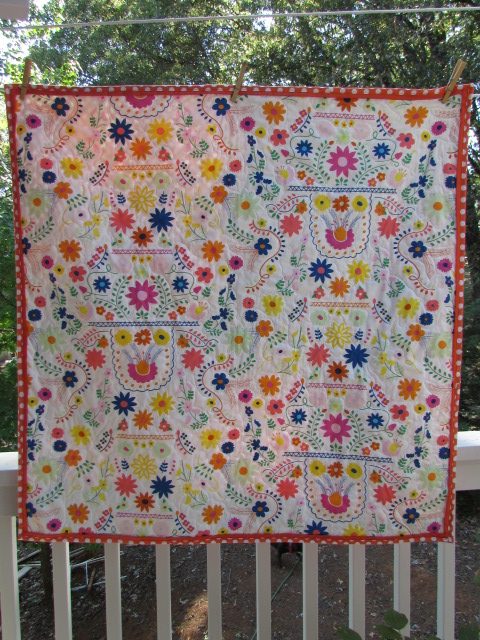 This was a commission done for a customer. It was, again, a great chance to practice FMQ as I quilted around the flowers.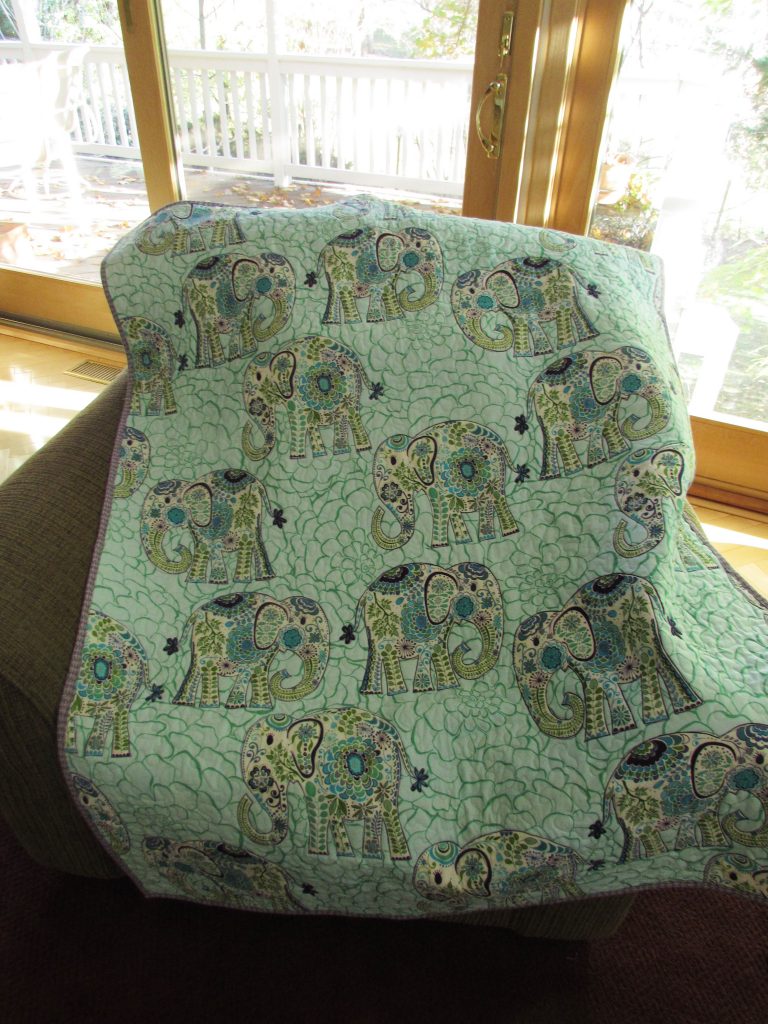 Some years back, my niece asked me to make a quilt for her best friend's first baby. She really wanted this boho elephant fabric which was no longer available. But you know how it goes – I put it out there that I needed a piece of this and was able to buy it from someone who had it on her shelf. Just enough to make the quilt.
Sometimes, a fabric is just so pretty as it is, I feel like I don't need (or want) to cut it up. What do you think? Have you made a whole cloth quilt? If not, I bet you have a perfect large scale fabric in your stash to give it a try! Plus, it is easy to quilt and a nice way to get some practice. Quilting around shapes that are already there helps those shapes to pop a bit and is a great way to improve your FMQ skills.
Sharing with my usual link ups. Please take a look at the top of the page, under Link Ups.