Thank you for all of the wonderful anniversary wishes you left on my recent post. It was sweet to read them and kind of you to write them! On the more recent post about my Choose Any Direction quilt, there were lots of mentions about the amazing community support we all give and receive when trying to solve quilt making issues. Again, thank you – it was a challenge for me and so nice to be able to ask questions and find the answers. So, yes – I am feeling positive!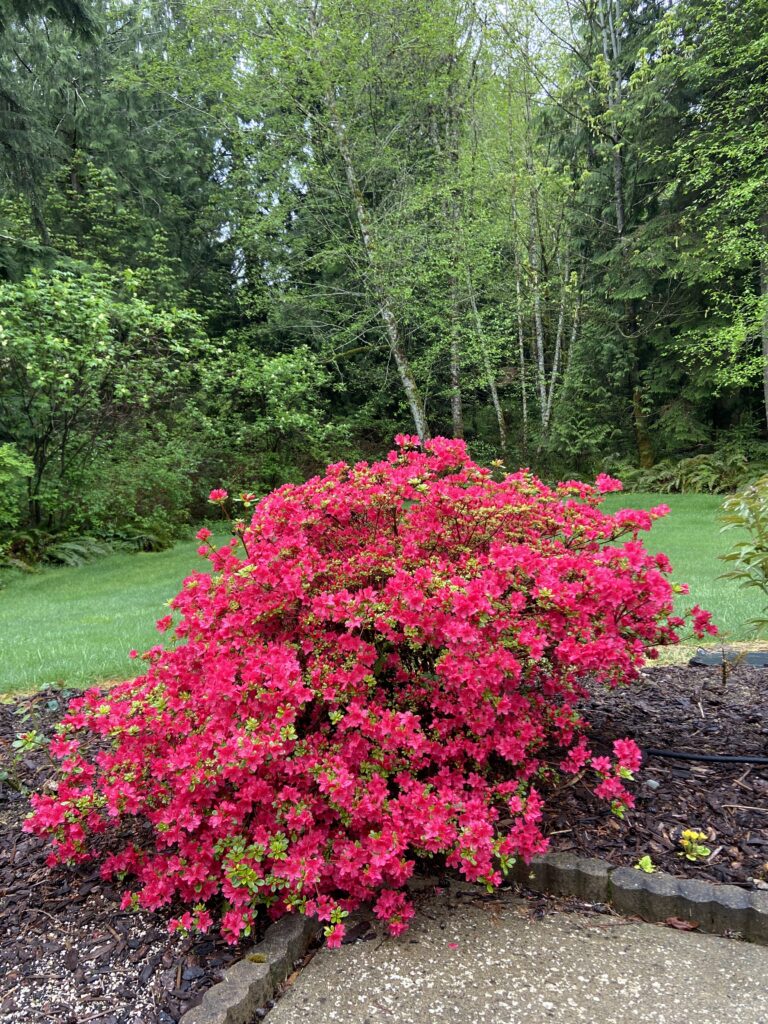 Spring is another reason for my boost in positivity. Our garden is beginning to burst with color! The rhododendrons and azaleas are blooming and the lawn is gorgeous. It makes me so happy to see abundant color after a winter of no blooms whatsoever. This is just the beginning too. Many more plants are popping up here and there. Tis the season for gardening!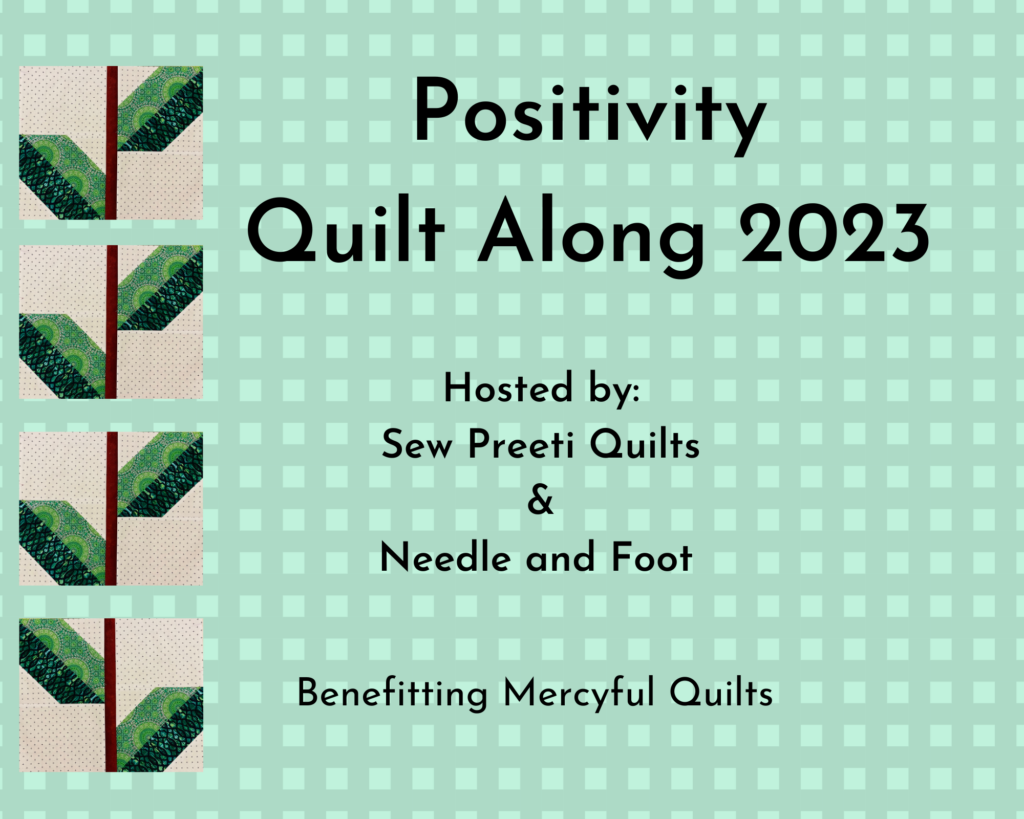 Feeling really positive about the upcoming QAL too! Hope you are getting excited about it. Preeti just put up a post talking about sponsors and prizes. Hop over and check it out. Won't be long until it is time to choose fabrics and start making blocks.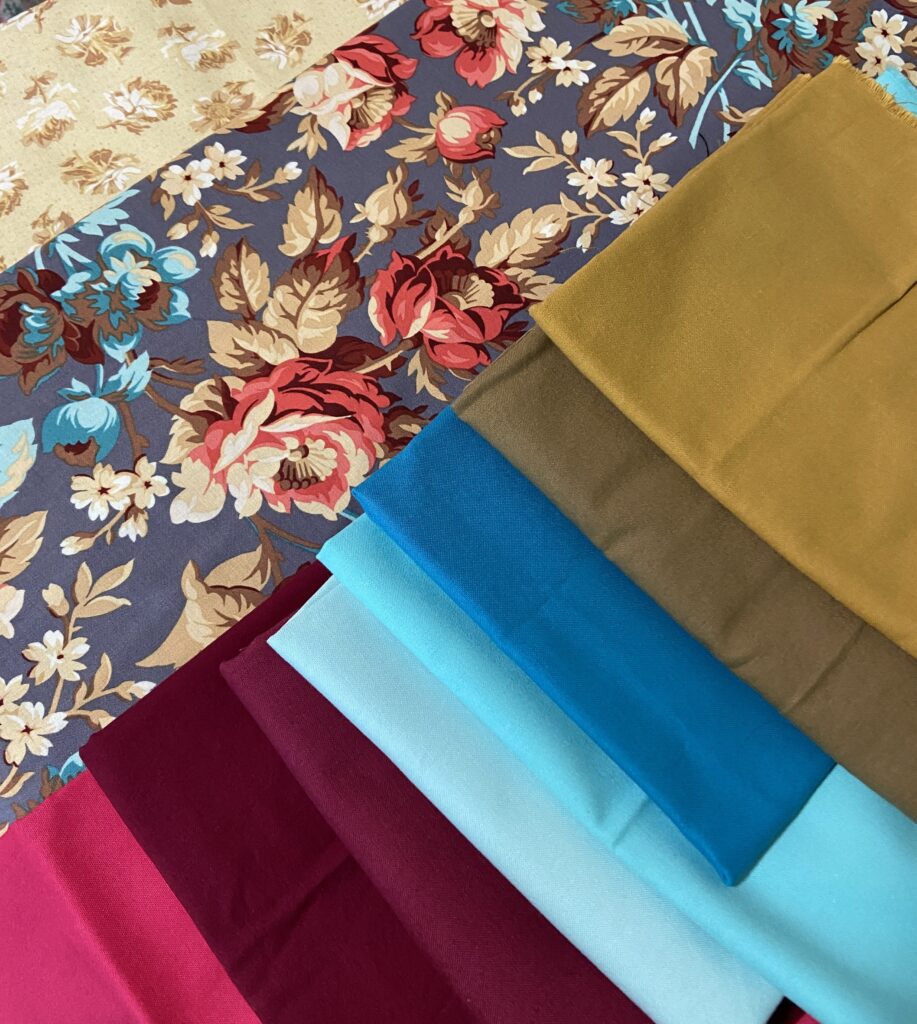 Speaking of choosing fabrics, I am positive I want to use this pull in a quilt. Do you all enjoy pulling fabrics together without a plan in mind? I was looking at the old fashioned, large scale floral and one thing led to another. Next I know, I am looking through solids that work with it. Now I love this whole stack. Hmmm…. what to make with it??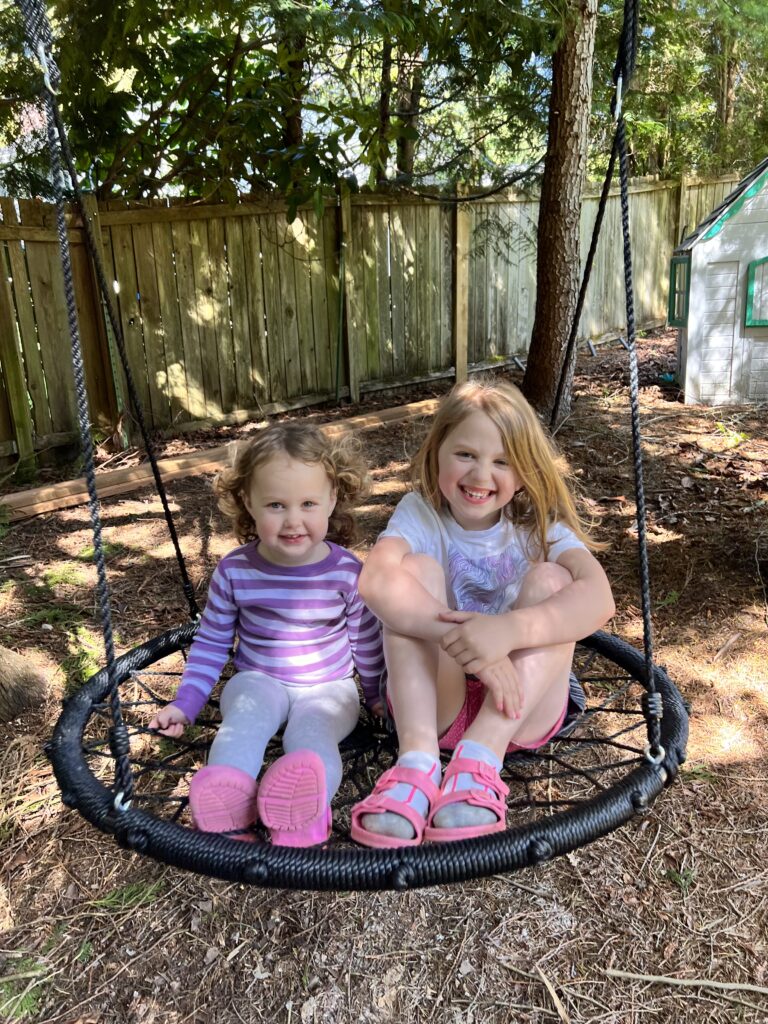 There is no way to feel anything but positive when I look at photos of these sweet girls. Ray and I gave them this swing for their birthday a year ago. Time went by and it wasn't hung. (We all know how that goes, don't we)? Anyway, my son got it installed and the girls are loving it. Be sure to take a look at little sister's shoes. If she wears Crocs, they are invariably on the wrong feet and it makes me chuckle every time.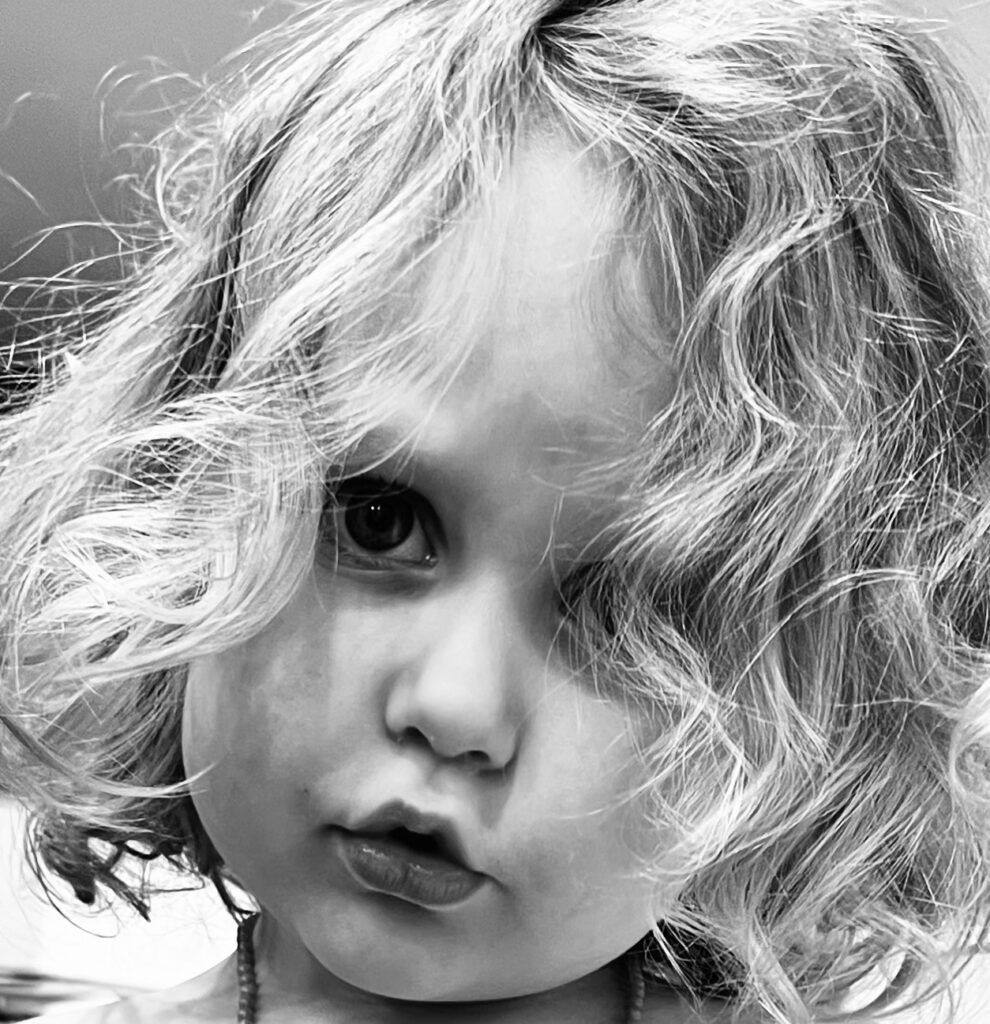 Black and white photos are something else that I just love. When looking at a black and white picture one doesn't have the distraction of the colors. It causes a person to see the emotion in the picture. (Does that even make sense)? This picture of A is gorgeous with the focus on her pretty eyes, cute little mouth and curly hair.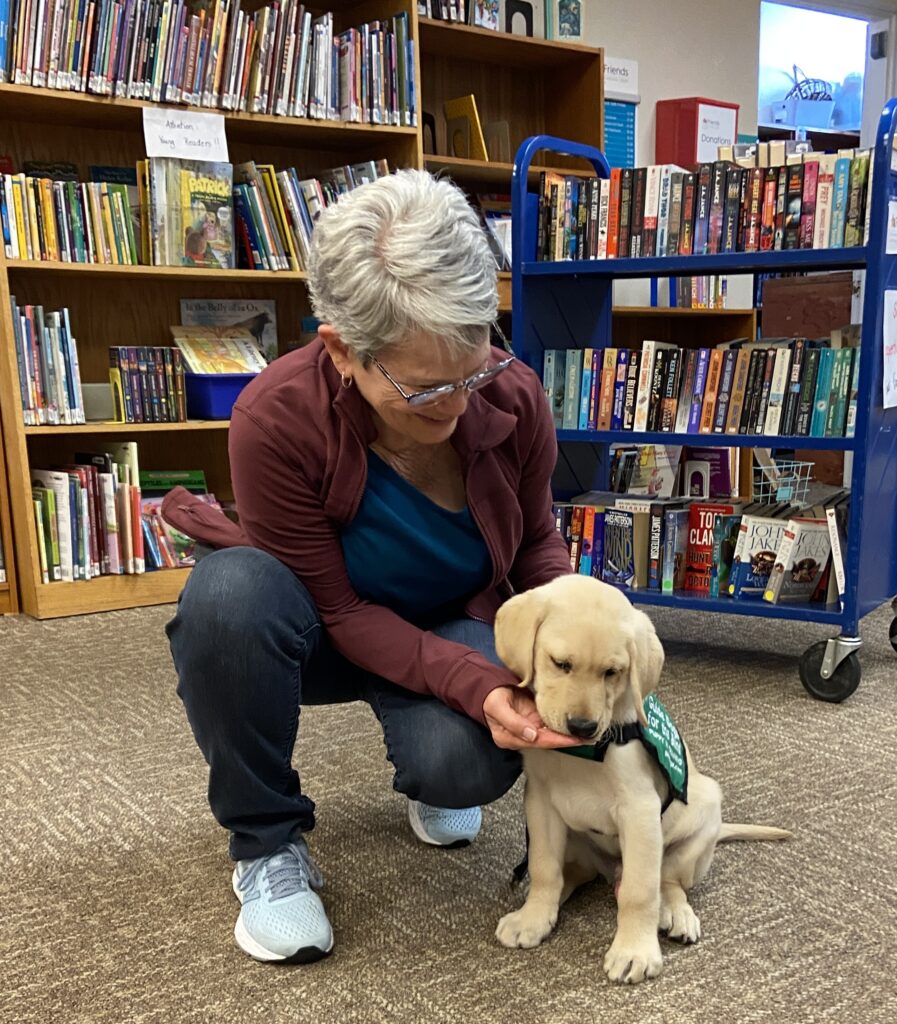 Who doesn't get a dose of positivity from a cute puppy? Then add a trip to the library to the equation. Now we have absolutely, positively pure joy! My sister brought Powers to the library during our normal volunteer hours. She is just starting to take him in public. He was adorable and made everyone so happy. I hope she brings him again on Wednesday. Puppies make people smile, no doubt about it.
Lots of simple things going on making life good these days. What about you? Who or what is making you smile lately? Tell us in the comments and then go have a great day!