Somehow I missed my goal of a weekly gratitude post last week. All of a sudden the week was over and I didn't get it posted. Ah well…. let's make up for that.
Thoughtful gestures, not huge but those times when you know that there was true kindness behind the gesture. This is what I am grateful for this week. I have two examples for you. Both gestures were bestowed upon me by my hubby, a very thoughtful kind of guy.
The first one requires a backstory. I am hypoglycemic which I wrote about about here. Because of this, I rarely eat sugary or processed foods. Anyway, I had been buying these little sugarless, fruity candies at Caroline's, a local shop in town. I love them – chewy like a "tootsie roll" and very tart.  Just after Christmas, I went to the shop to buy a few and was so disappointed to find out they no longer carried them. C'mon… my big indulgence was gone! A week ago, I lamented whined to Ray how much I missed my little bits of chewy goodness. That night he was all over Amazon and a few days later a box arrived on our porch.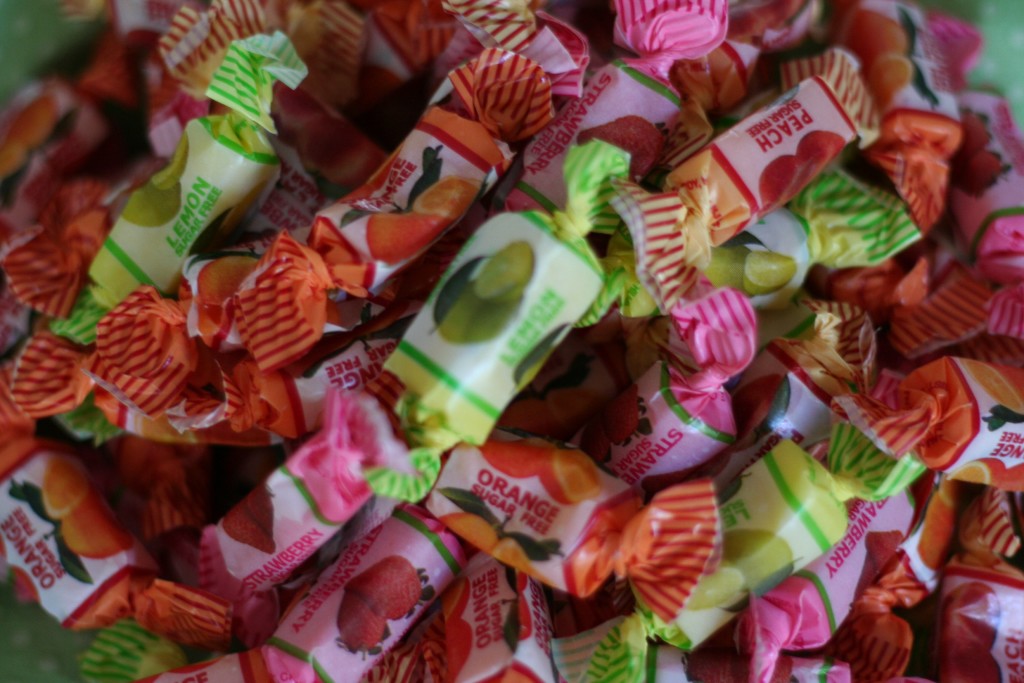 What a guy, right? He found them and ordered a ton. I will not soon run out!
Second story: Earlier this week I was looking for updated software drivers for my DSLR camera. I went to the site and started the download. As soon as I clicked run on the executable file I knew I was in big trouble. (I have a Windows laptop.) Ahhh!! All sorts of windows started popping up in the background. I was so angry. Clearly the site was a fake and I didn't catch it. Jeez, it was a mess. I am pretty knowledgeable technically. Before working in HR, I worked in the I/T department for a decent sized company. I was both a technical  writer and a corporate trainer for some large software installations. I KNOW BETTER. I should have paid better attention to the site I was using but jeez, these creepy people make these sites look so legit. I tried to clean up the mess. I couldn't. Feeling very frustrated, I shut down the computer. The next day, Ray tried uninstalling everything. He then ran the virus scan, which ran for hours and finally found the mess and (supposedly) uninstalled it. Come the following day, there it was; Binkiland was back on my computer and I couldn't use Chrome (my usual browser). Ugh. I was so irritated. I told Ray and he did some research on this. Luckily this mess was more of an annoyance than a danger. It is an insipiad browser that forces it way into the computer and takes over so it can collect data on your internet usage. That night he came home from work with a pile of pages of instruction and scrubbed the laptop. I know this wasn't fun for him. He has a stressful job and sits at his computer at work for a good part of the day. He doesn't usually come home hoping to sit at another computer for an hour cleaning up yet another mess! But he did and  my laptop is back to normal. I am grateful — he is very thoughtful.
Always good to pay it forward right? Time to go extend the gesture to someone else. Recognizing these little gestures and appreciating them make my day that much richer.
Linking to Yvonne at Quilting Jetgirl today.