Another Monday! The weeks just keep flying by. We are enjoying a sunny day today after an incredibly rainy weekend.  It was looking like we all might float away on Saturday. I think we got over five inches of rain which, for us, is a huge amount in a day's time. Our basement took on some water but luckily Ray is good about keeping things that matter up off the ground. No damage to anything, just a mess.
We hunkered down on Saturday and enjoyed the rain. Then on Sunday we picked out our tree. Julia and I decorated it between her study sessions for this week's final exams. Look – we are all Christmasy now!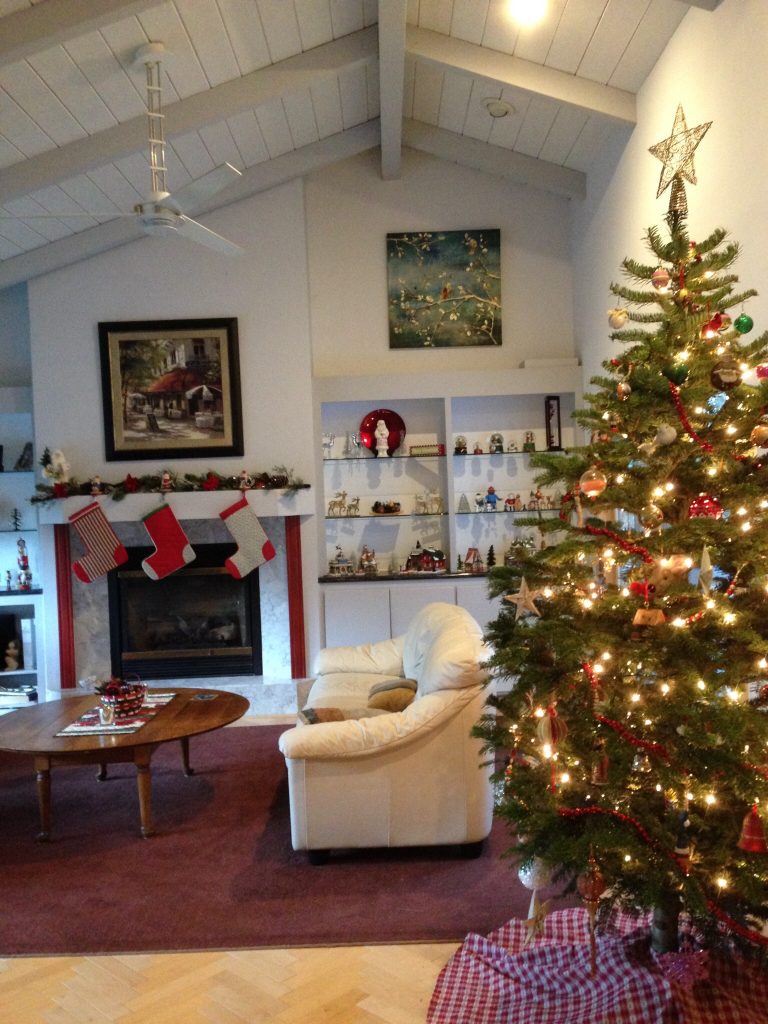 Sunday was also the day that my kitchen sink decided to clog up. Not a whole lot of draining going on in there. That's why we have plumbers. I have a call in and they are supposed to come late this afternoon. Kind of yukky but not a huge deal (as long as he can come today.)
This morning I had Julia pick a number between one and 262 for the winner of my Sew Mama Sew giveaway. Lucky Amanda is the winner of the bundle of three half-yard cuts. After a quick run to the post office, the package is already on its way to her in Texas! Thanks, everyone, for participating in this event.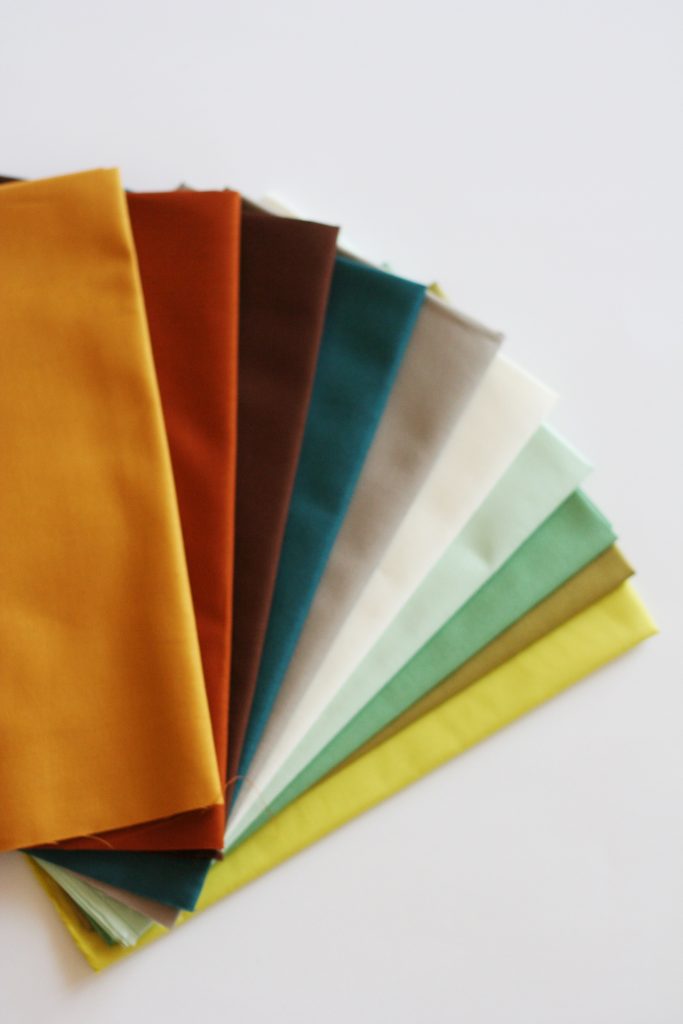 Speaking of packages, look at the bundle of beauty I received last week!  This is my second installment of a gift subscription to Pink Castle's Color Inspirations club. It is just as gorgeous as last month.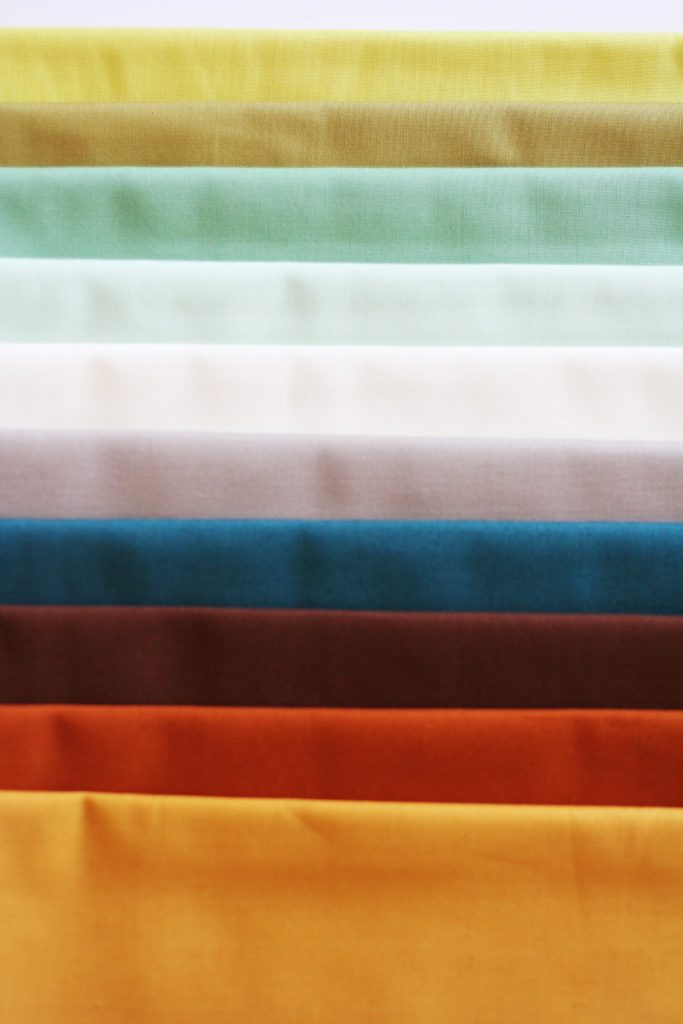 I think the blue piece in the center sets this grouping over the top. It will add a beautiful bit of depth to the project. Makes me really excited to use it.
The only sewing I have going on today is a few sets of burp cloths for my shop. I had a these sweet pieces of flannel from Connecting Threads that were calling to me. I couldn't ignore that, right? The colors are wonderful. I made sure to prewash so I could check for any color bleeding issues. But all three were fine.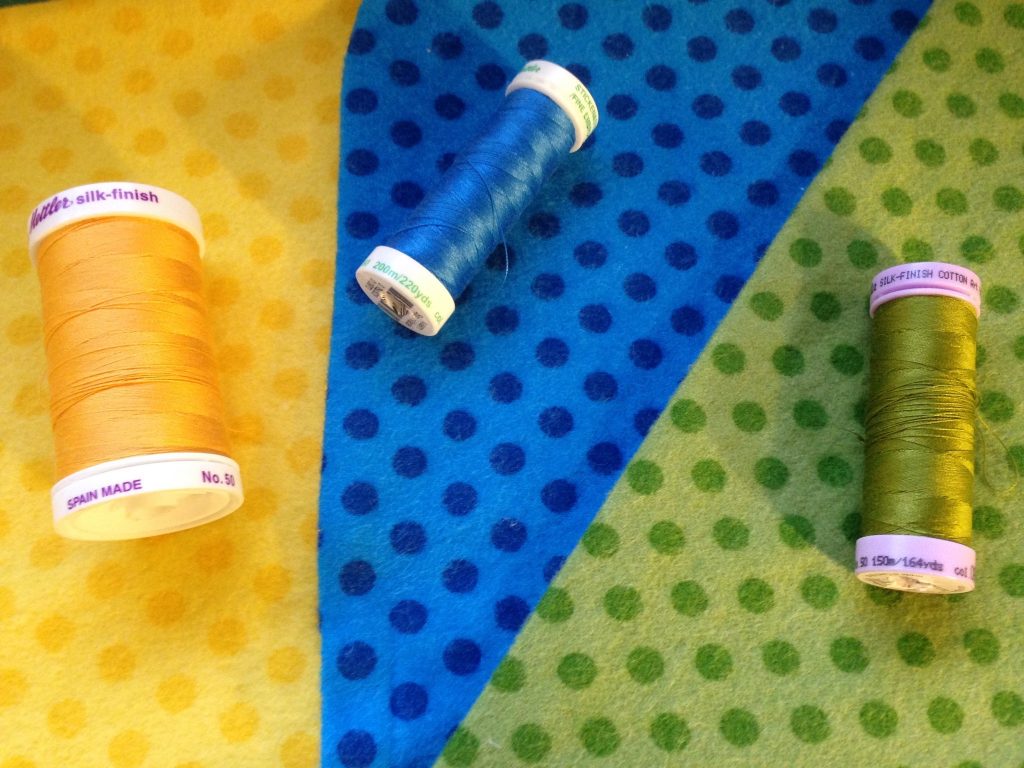 I think I will spend an hour wrapping gifts before Julia needs to be picked up. May this Monday allow you at least a few minutes in the sewing room and a kitchen sink with a clear flowing drain!
I will be sure to link up with a few bloggers – check them out at the top of the page, under Link Ups.