This week I finished my Harmony quilt. I will finally be able to send it off to my nephew and his wife as their wedding gift. Doesn't some rule of etiquette say you can give a wedding present within the first year and it is still 'proper'? According to this post on Manners Monday of the Huffington Post, I am still within the time frame. Though really, who would refuse a wedding gift because it was late? At least I am finally giving it to them!!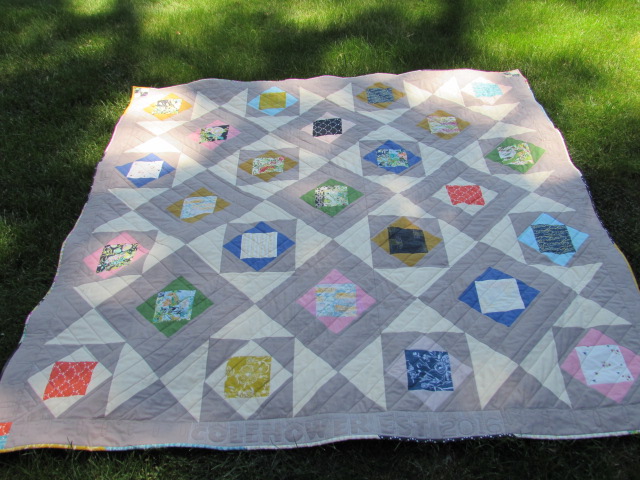 You might remember I made the quilt top a long time ago. I used a fat eighth set of Millie Fleur by BariJ for the centers and Moda solids, Fig Tree Cream and Stone. The pattern is one that alternates hourglass blocks and economy blocks, each of which finished at 9 1/2″. I love the look of this pattern and feel proud to have drawn it myself and figured it out without a pattern (I don't do that too often.)
I wanted to quilt it on a long arm because there is lots of cool negative space and it would have been fun to play with it. However, that just never worked out and in the interest of time and wanting to complete this quilt, I opted to quilt it at home.  It is fairly large at 74″ square so I decided against free motion quilting and settled for straight line with my walking foot. I did a diagonal line across the middle. For one side I did vertical lines all the way out and on the other side I quilted horizontal lines. I like the effect.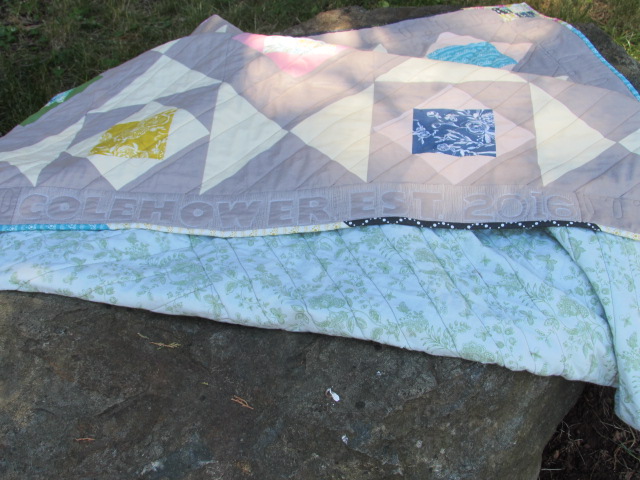 My favorite part of the quilt is the bottom border where I relief quilted their last name and the words EST. 2016.  It is a sweet reminder of when they married and established their family of two (plus a couple of dogs!!) As with my other relief quilting projects, I fused stabilizer to the back of the border strip (before it was attached to the quilt) Once the letters were traced on to the border, I used my darning foot and created the design by free motion quilting around the shapes of the letters and numbers.  After attaching the border strip and quilting the body of the quilt, I took the darning foot and FMQ'd the outline of each letter and number to quilt that section of the border and make the letters stand out and puff up a bit.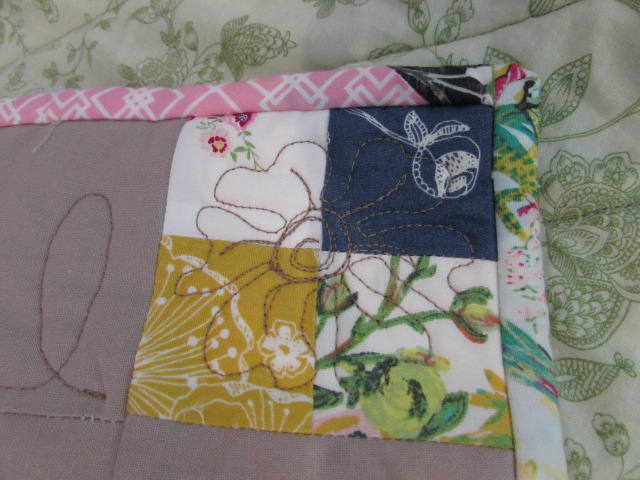 On the corners I used a four patch block as a cornerstone.  On each of these I quilted a little flower. The borders were free motion quilted with a pattern of loops, alternating small and large ones.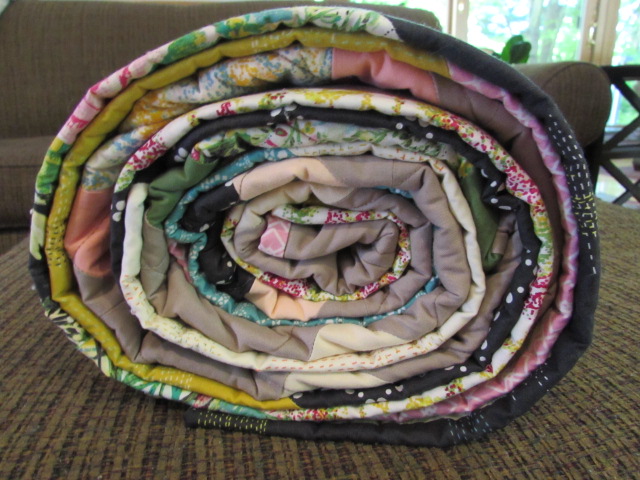 To finish it off, I made a scrappy binding!  I am such a fan of scrappy bindings. Luckily, I had just enough of the Millie Fleur fabric left to make the binding.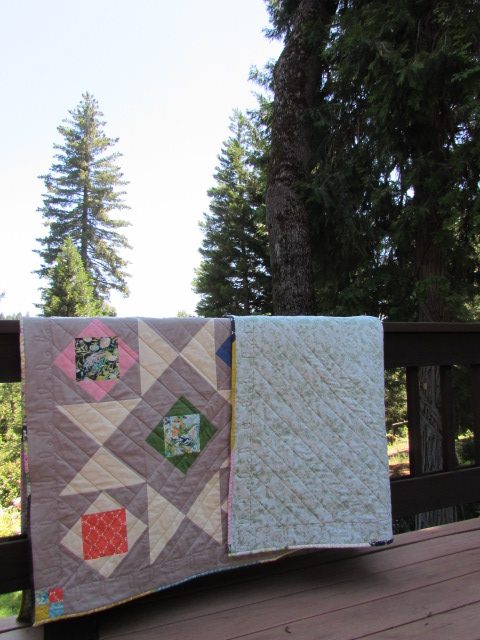 The backing is a green, floral wide back I purchased long ago and I couldn't honestly say what it is. I can say I love the ease of a wide back for backing. Pieced backs are very cool and give you sort of a double sided quilt but wide backs (108″ wide) provide ease of use and a speedy finish. (Plus I have a large piece of it leftover which is kind of nice!)  In fact, I recently bought the first bolt of wide back, a small gray polka dot by Red Rooster and it is listed in my shop.  Just in case you need some. 🙂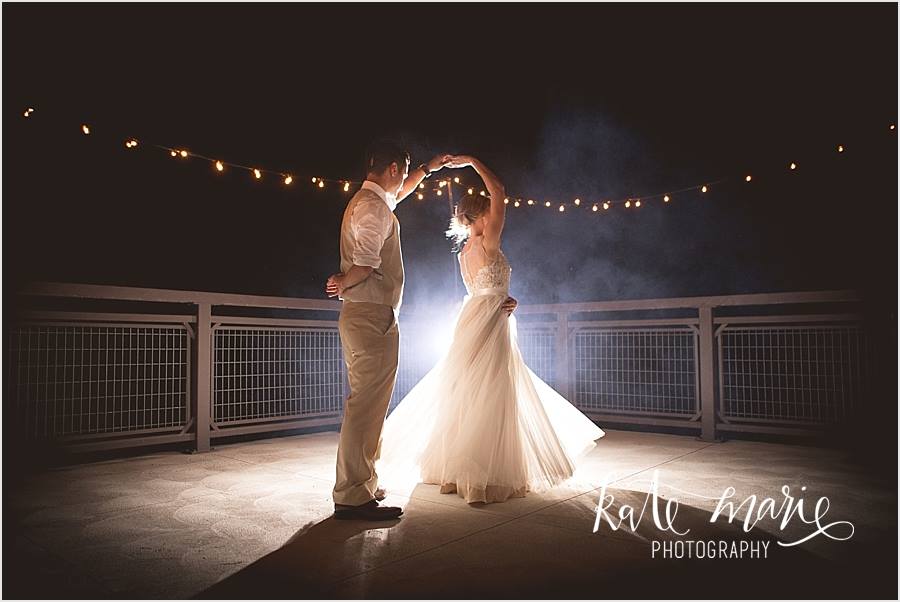 I can't wait for the kids to receive their quilt.  I was really sad to have missed this wedding last year. From the pictures they shared, it was just a gorgeous day for my nephew and his new wife. I am sharing a picture of them dancing at their wedding. Breathtaking, aren't they? I hope they love the quilt and use it happily for years to come.
If you haven't yet signed up, I would love to have you sign up for my newsletter. Sent monthly, it contains updates about new fabrics I have in the shop and promotions that will run that month for newsletter readers. Sign up form is on the right side of your screen, toward the top.
Linking to my favorites, each of which can be found at the top of the page, under Link Ups.