This week has started out with a productive bang. Yesterday I completed my neutrals/red heart quilt top. Today I finished up our taxes (never a fun task). Wow. If I don't do anything else this week, I'm ok with that!
I got on a roll with the neutrals quilt and it all came together so quickly.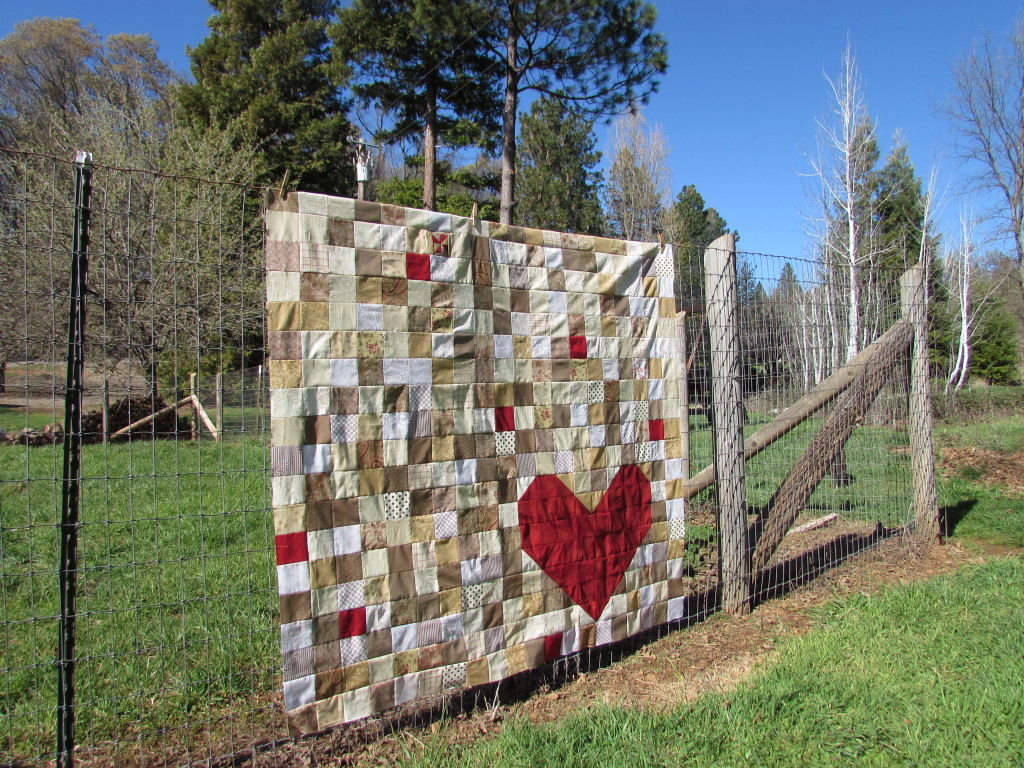 The fence wasn't quite tall enough to photograph the whole thing but this is most of it. Pretend I ironed it – the wrinkles are really showing in these pictures!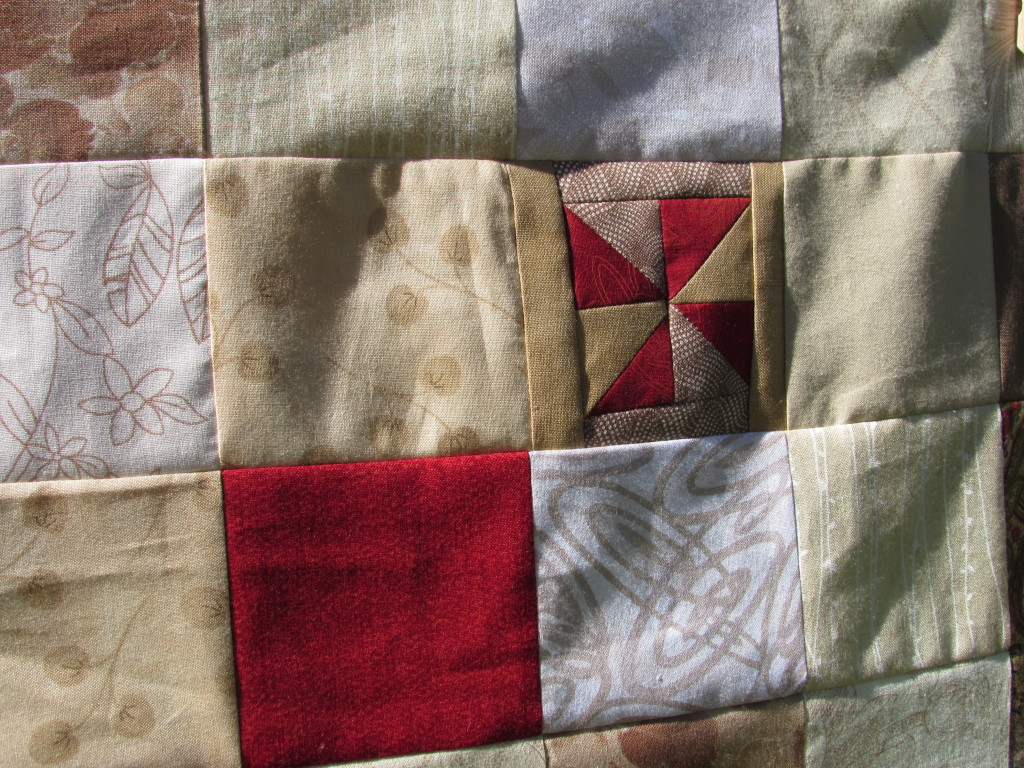 I pieced one little random block. When I was trimming the HST's to be used in making the big heart, I had little bits and pieces leftover. I used a few of them to make this little guy.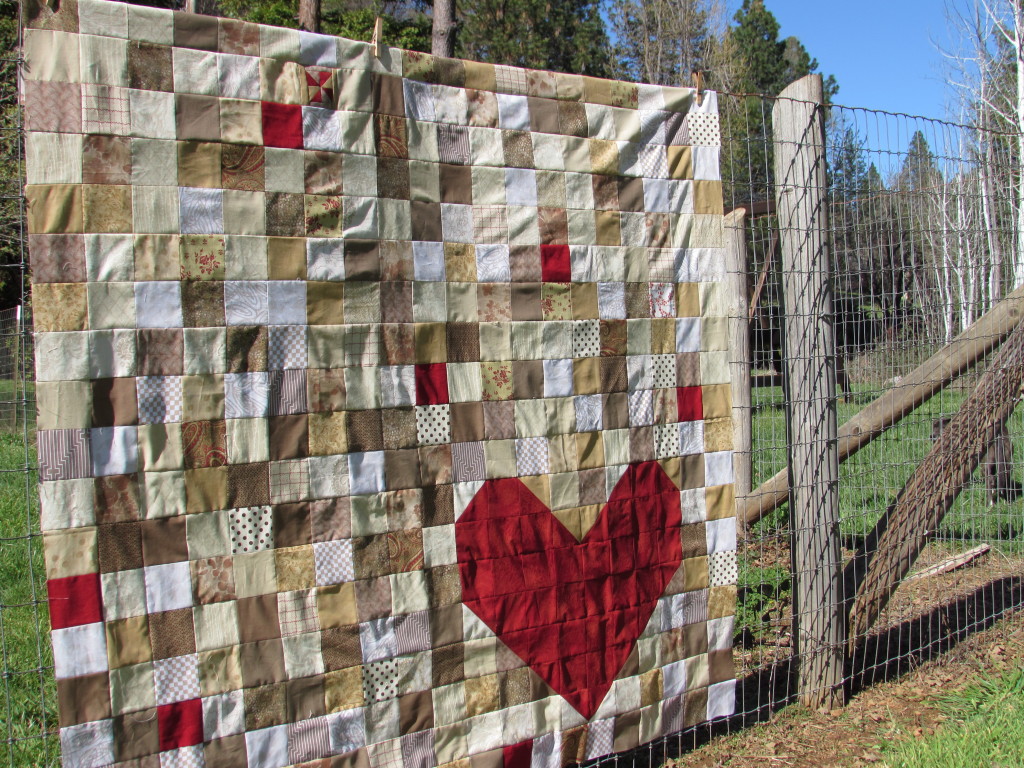 Tomorrow I will get the backing assembled and pin baste the layers together. I haven't quite  decided how to quilt it. I know I want to use straight line quilting but not positive of the pattern.  Also thinking about quilting the heart separately or different somehow so it stands out more.
Making good progress on my March goal! Also got started on the yellow scrappy blocks for RSC15 and they are going to be adorable. They are a double star block – finished the first of ten blocks today . At least all of the pieces are cut though so they will go together quickly.
Linking to Sew Cute Tuesday, Linky Tuesday and Let's Bee Social. Links to all of these great sites are located at the top of this page under Link Ups.