I told you I wanted one of these shoulder bags for myself! I have made two for Julia which you can see here and here. The pattern is a freebie from Very Purple Person.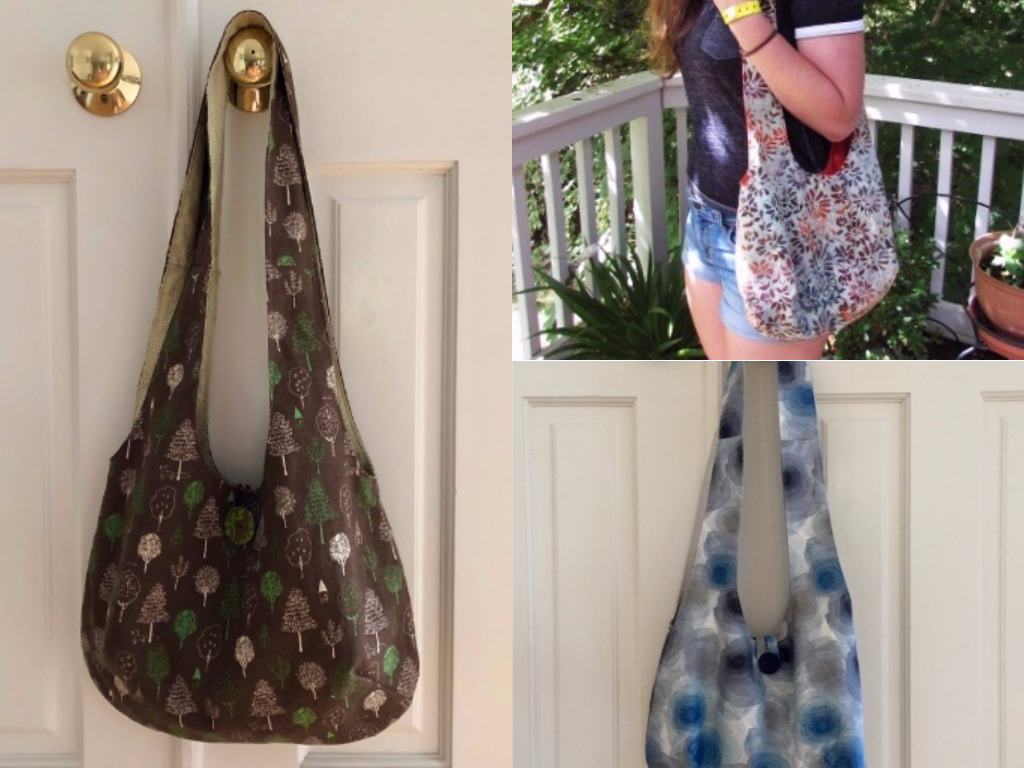 They are so fun to make, don't take too much time and not a lot of fabric so why not? It is a great way to use this sweet Japanese fabric that was given to me by my friend Patty. She vacationed in Japan about a year ago and when she returned she sent me five pieces of fun fabrics. Three of them were a beautiful cotton-linen blend and I have been holding on to them and thinking of how I wanted to use them.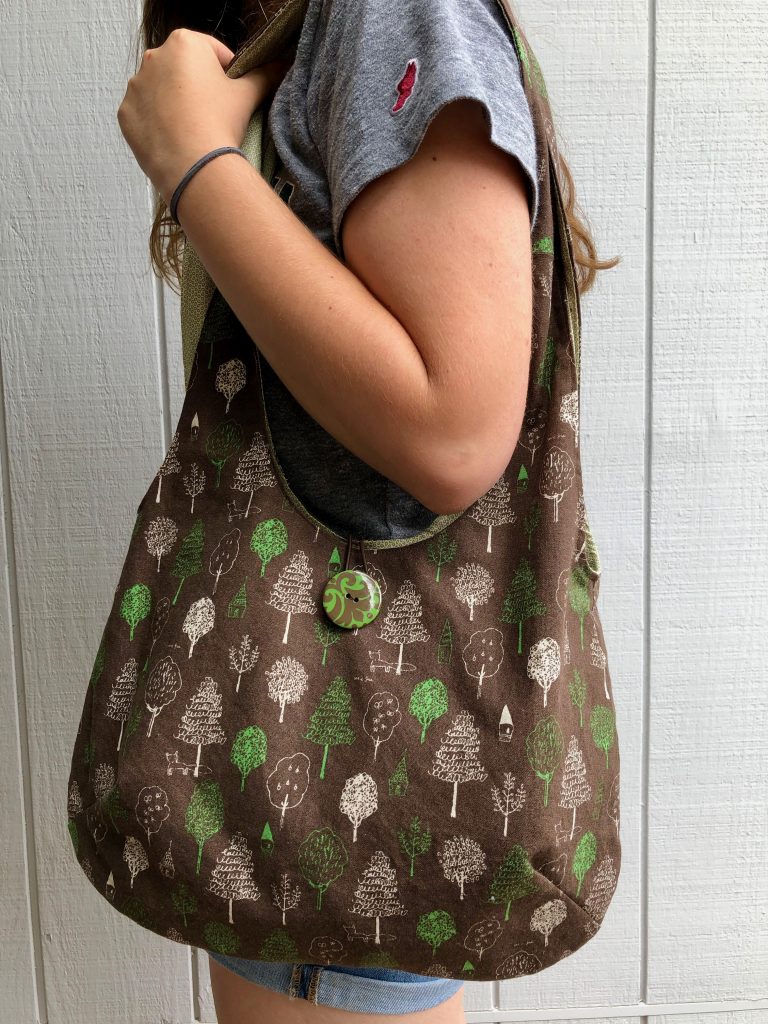 Each cut is 1/2 yard and I was happy to be able to squeak a bag out of this one! I had to piece the shoulder strap a bit but you can't even see it. The fabric has a great weight to it. I washed and dried it first because I suspected there would be some shrinkage. It was minimal though. Rather than sewing a gusset into the bottom of the bag for width, the designer simply used two wide darts at the bottom corners of the outer and interior fabrics. Very easy!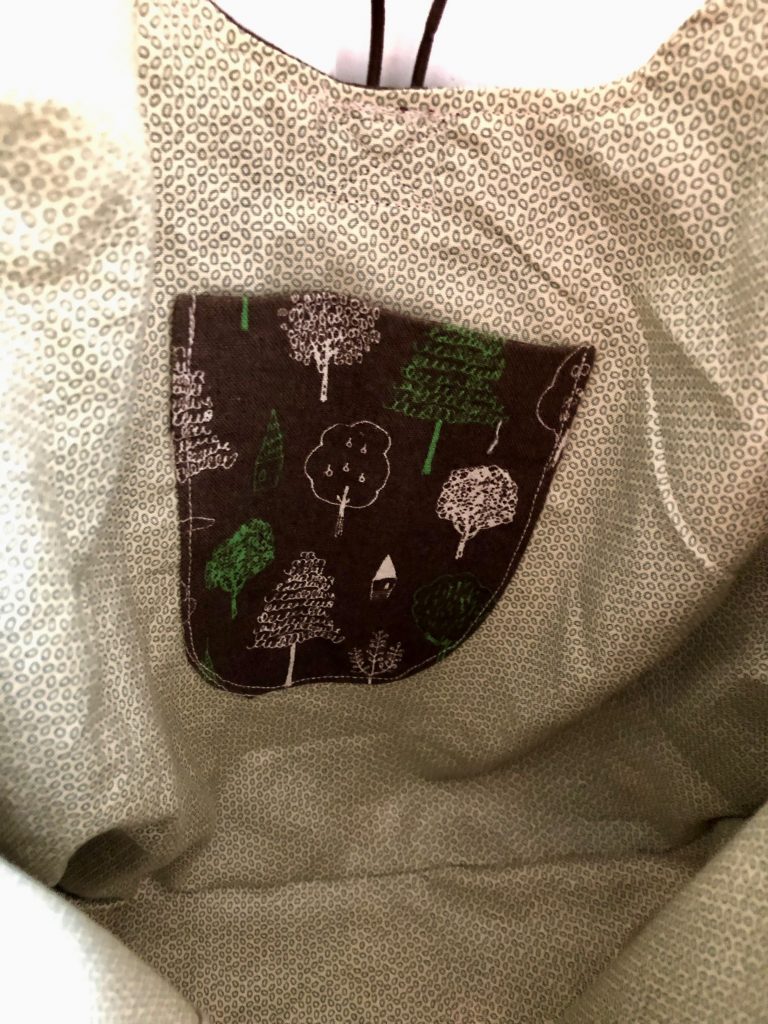 As usual, I added two interior patch pockets. Purses need pockets to keep the little things from always ending up at the bottom of the bag. The lining is an older print that has been in my stash forever. How great to use it up and have one less piece in the pile!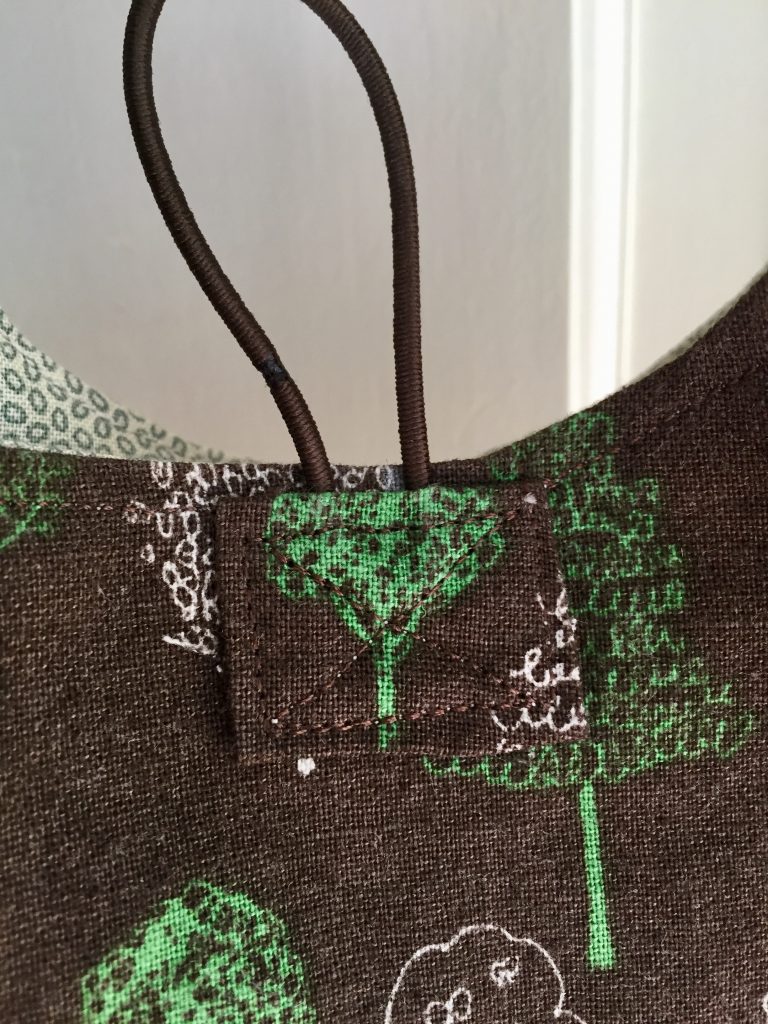 A simple hair elastic was added to loop around the button as a closure. I did this after the fact (meaning I forgot to stitch it in while constructing the bag.) But this was not a big deal. I basted the elastic (with my machine) where I wanted it. Then I folded up a square of fabric so no raw edges showed and stitched it over the bottom of the elastic. Let's call it a design element, shall we?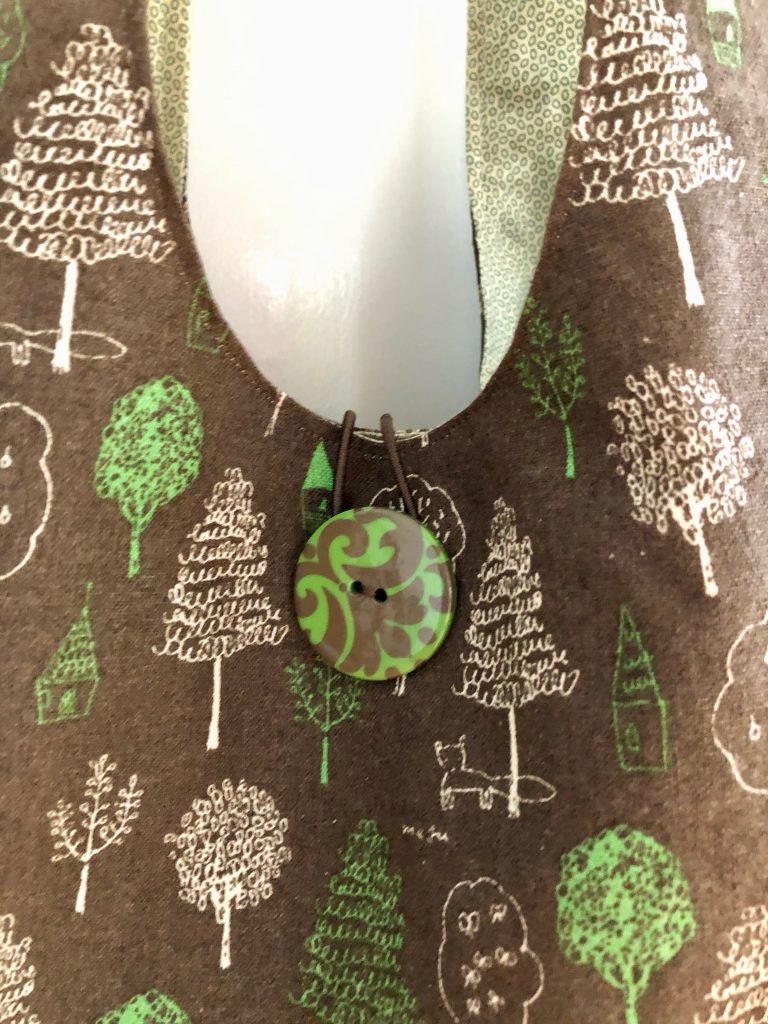 This button has been in my button jar for a very long while and it is perfect! I am happy to add this bag to my collection. A selection of different purses is fun to have – I am one who changes them out all the time. This one will be great for the fall which is just around the corner! If you are intimidated by making a bag, this is the pattern to try. It truly is simple. The most difficult part is turning the whole thing right side out as you pull it through the shoulder strap as it is bulky and can feel awkward. If you try it and have any problems, email me. Happy to help.
Adding a pocket or two to the interior (or exterior) is simple as well. Here is a link to a great tutorial if you need more information. Again, if you need help, send me a note.
Finally, I have a great giveaway happening on Instagram today and tomorrow. Be sure to click over and check it out!!