Recently I traveled to Chicago with my daughter, Julia, and my mom.  We went to see my middle son, Kyle. Julia and I had not been to Chicago before but my mom had lived there as a young girl. We had the best time.  Chicago is a gorgeous city.  The architecture is fascinating. We were lucky enough to have beautiful weather.  Sunny days with clear blue skies.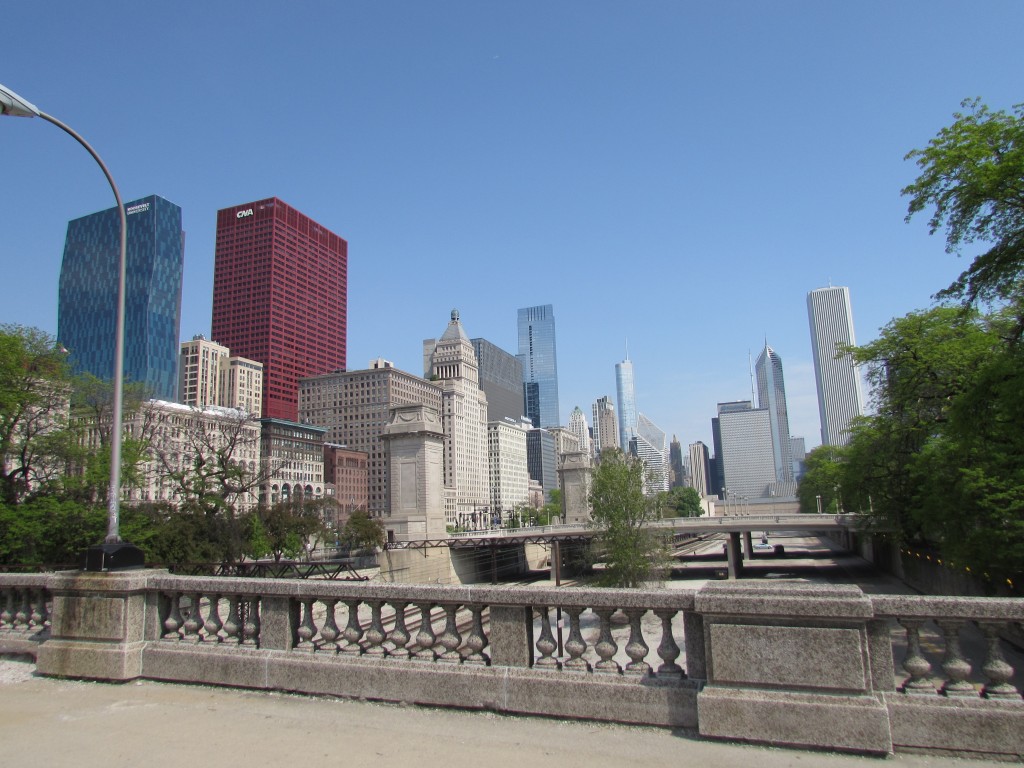 Julia was on a mission to see some of the parts of Chicago that were used in the recent movie, "Divergent". We saw the ferris wheel at Navy Pier (which was used when Tris was climbing it to find the other team's flag during the game of Capture the Flag played during Dauntless Initiation).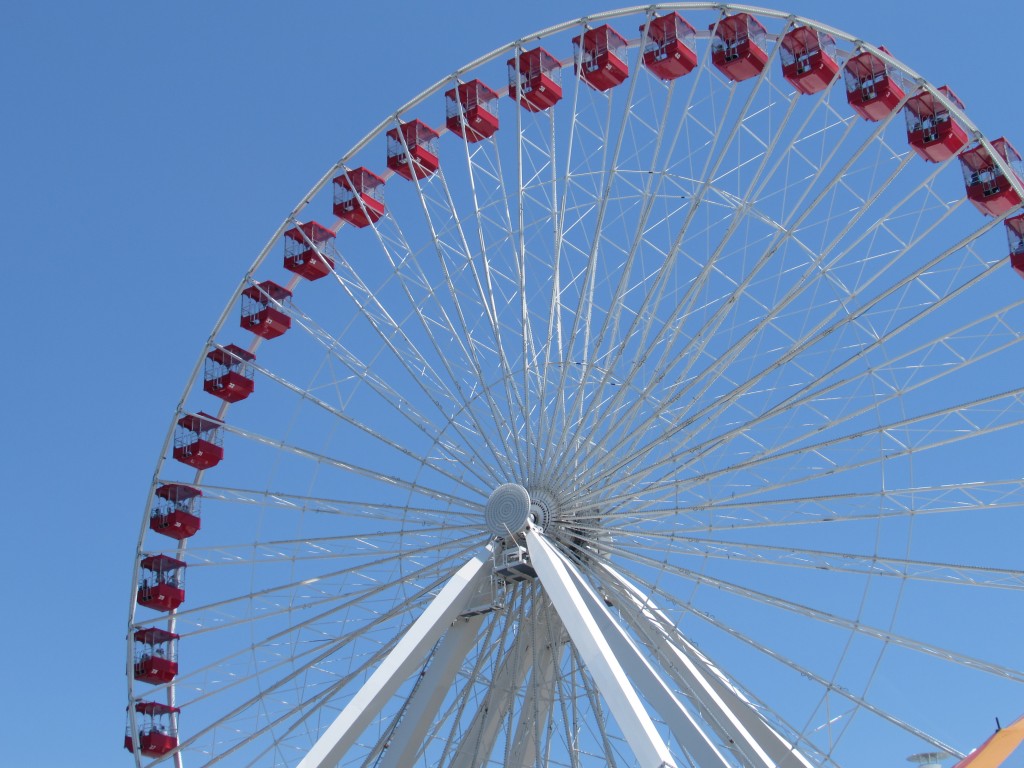 We were only there for four short days.  We packed as much of Chicago into those days as we possibly could.  What a fantastic trip.
When I was getting ready to go on this vacation I decided I needed a different bag for my camera.  The bag that I have is bulky and I didn't want to take up that much space in my backpack. The day before we left I made a quick drawstring bag to use instead. I used a tutorial by the talented Jeni Baker. Jeni's tutorial is so clear and easily understood. I chose to add a fusible interfacing to the body of the bag and also quilted some batting to the body as well. I wanted it to be a bit sturdier so the camera would be safely cushioned in the bag. I used some fat quarters that I have had from a Henry Glass collection designed by Jill Finley,  "Beyond the Gate". The bag came together in short order and was perfect for the trip.
Linking up with Sew Cute Tuesday at Blossom Heart, Free Motion by the River, Freshly Pieced's WIP Wednesday, Let's Bee Social at Sew Fresh Quilts, Needle and Thread Thursday at My Quilt Infatuation. Linking to Amanda Jean at CrazyMomQuilts!!