Believe it or not, that title will make sense after a bit! I have some fun things to share with everyone. Where to start though??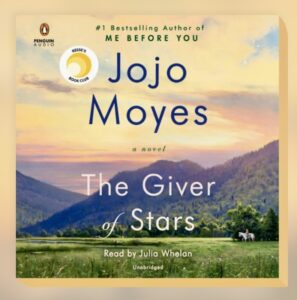 Let's start with this book. I just finished it today. It is such a great story. I enjoyed the audio version and have high praise for Julia Whelan's reading of the book. It is a story of the Pack Horse Librarians in Kentucky during the Depression era. Jojo Moyes wrote a riveting story and I found myself listening to it almost non-stop. It was really hard to put it down. These women were brave and so determined to bring literacy to the poorest Kentucky families. For more information on these devoted librarians, check out this article.
Speaking of libraries, a few months ago I mentioned I was looking for some volunteer work within this new community I moved to. I joined the Friends of the Library for the Port Orchard library. So far, I have been working on Wednesday mornings sorting and shelving books in the Friends of the Library bookshop. I am throughly enjoying this and the group of women are very fun to work alongside. The group provides the funds for the children's and teen programs in the library. I have long been a huge fan of public libraries and this is a good fit for me.
Shall we take a look at how Minnie Mouse might fit into the conversation here?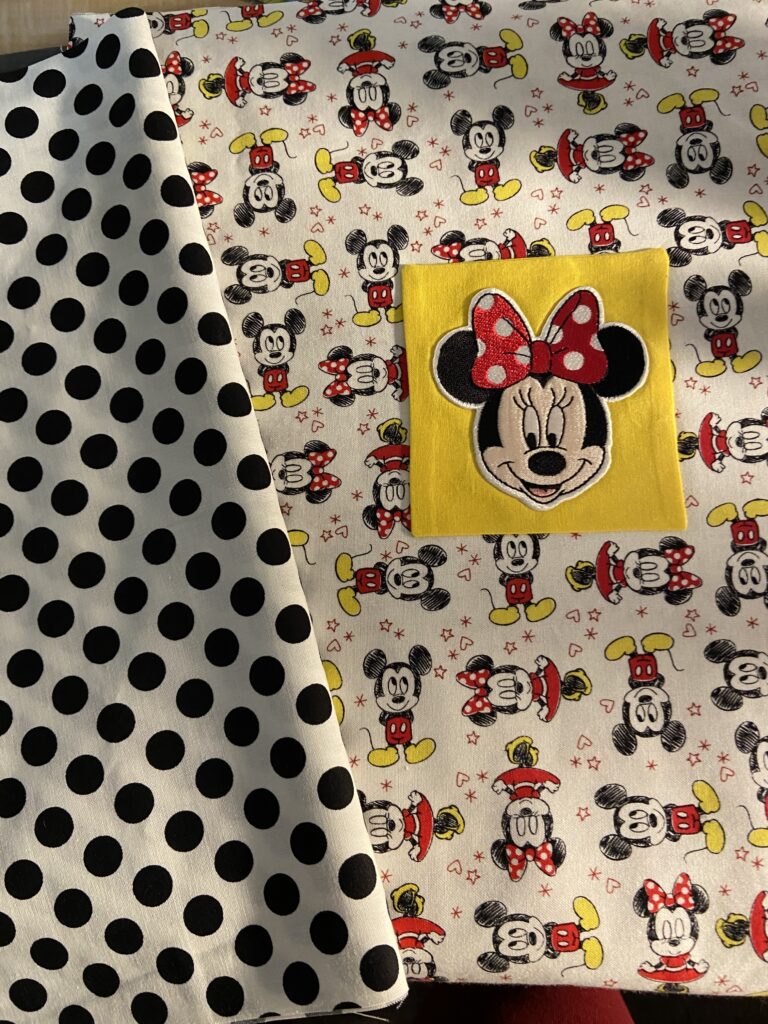 Several weeks ago, I was in JoAnn's and came across this Minnie Mouse fusible appliqué. I didn't know what I would make with it but I bought it anyway. My youngest grand daughter is currently obsessed with Minnie so I knew I would come up with something fun to make with Minnie. We are going to the kids' house this weekend to celebrate A's 3rd birthday. Now seemed to be a good time to put Minnie to use. I knew I had several remnants of Mickey Mouse and Minnie Mouse fabric in the bin of novelty fabrics.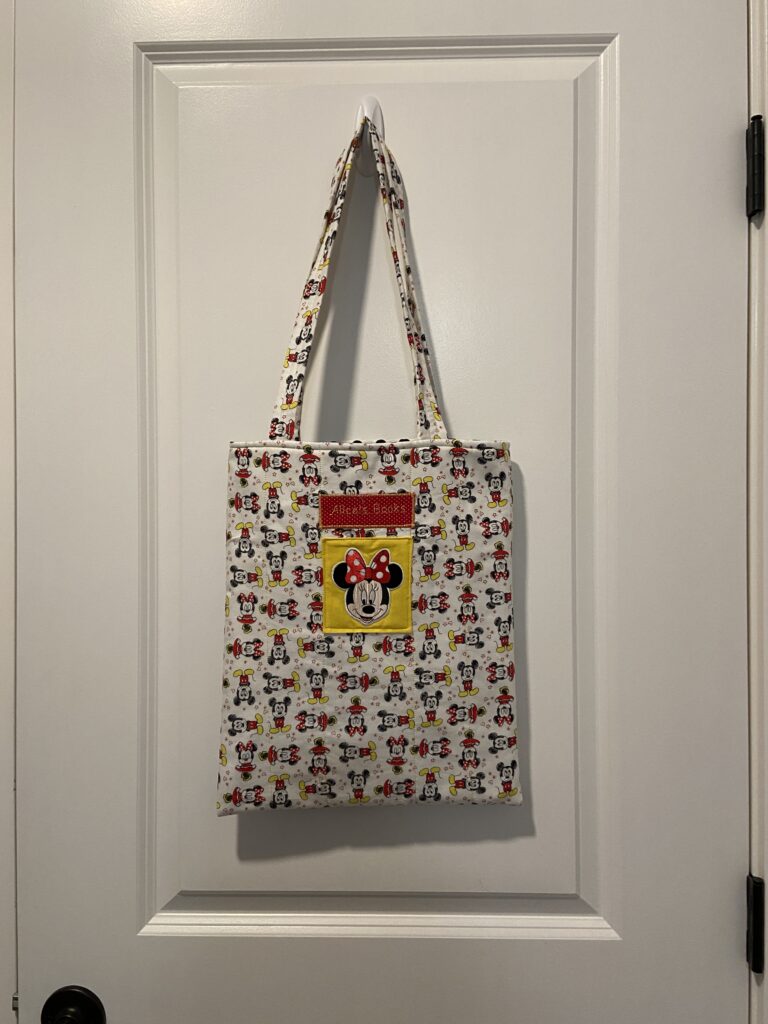 After a bit of thought, I decided to make a book bag for her. She goes to the library fairly often and this will be a fun way to carry her books back and forth. Before I constructed the bag, I fused the appliqué to some bright yellow fabric. Then that bit was fused to the outside of the bag and stitched down with a satin stitch on the machine. Before sewing the lining to the outside, I fused some batting scraps to the fabric and quilted a few straight lines to hold things in place. The straps are also filled with fusible batting.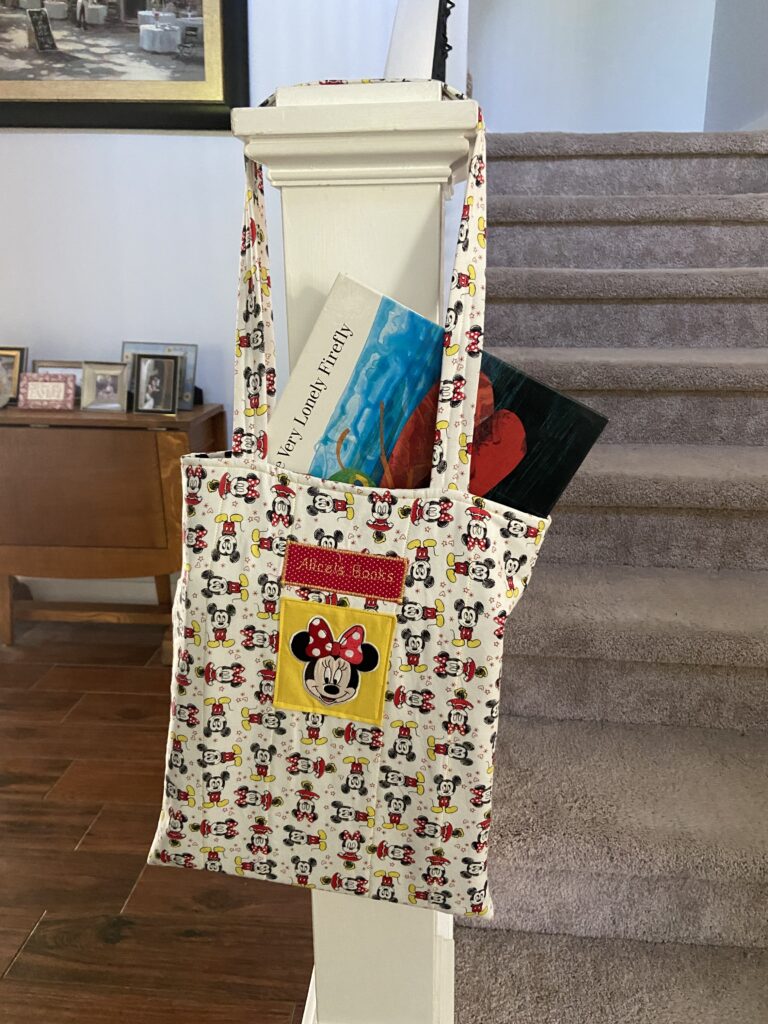 I did get a bit carried away and made this book bag a little too big. If it is really filled, she may need Dad to help carry it. I think she will be excited when she sees her favorite mouse!
Now that my round robin quilt is finished, I have pulled out another project to work on.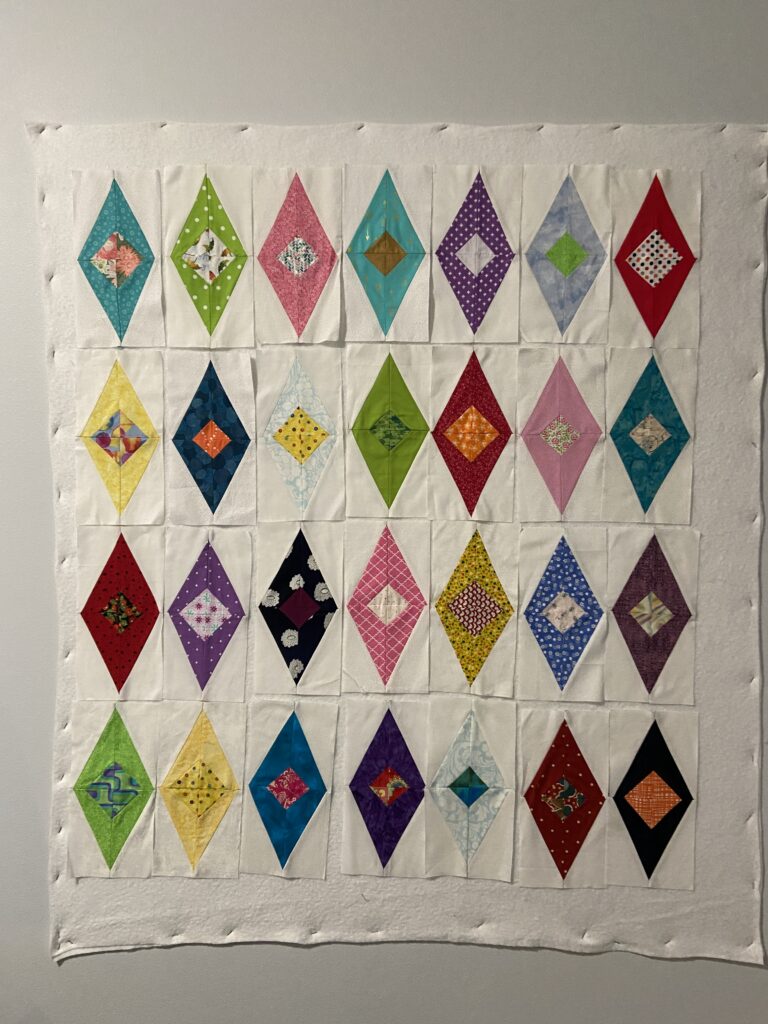 These diamond blocks were made in 2021 as Rainbow Scrap challenge blocks. I love the blocks and finally have the time to finish this quilt. They are all going to be sashed with white and there will be six inch blocks of white separating the blocks in each column. I'll share more on this soon. Makes me happy to be playing with these again!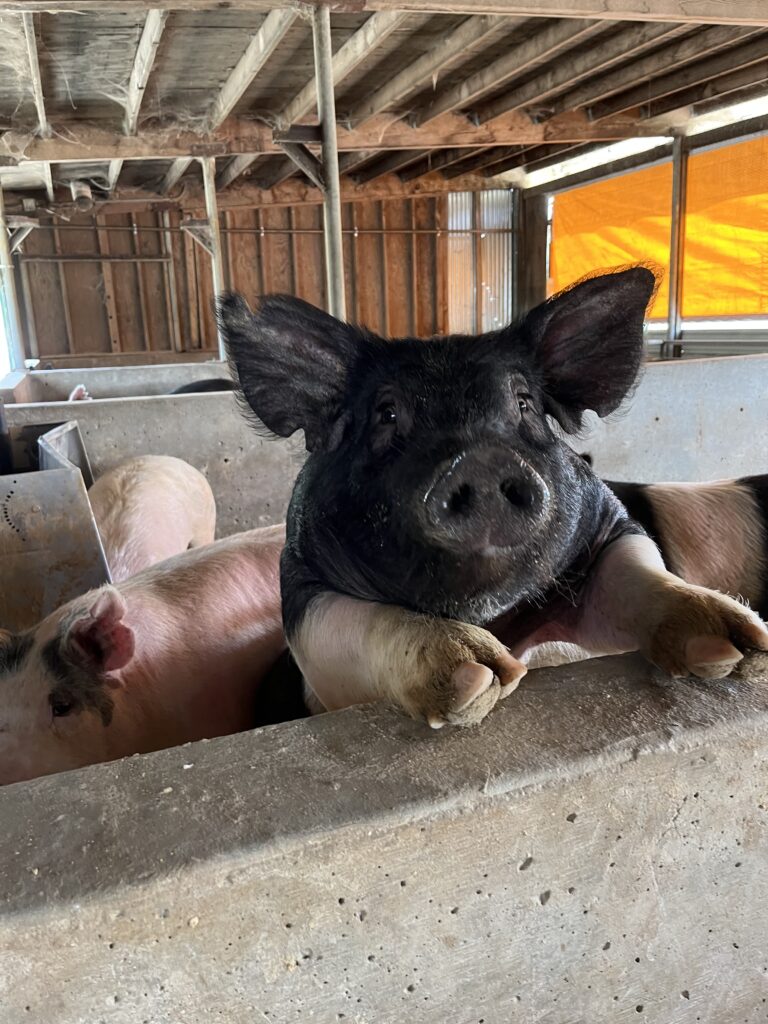 As you all know, Julia is at her happiest when playing in the barns with the pigs. This photo just makes me laugh. Doesn't this silly boar look like he wants to come out and play with Julia? Honestly, she takes the best pictures of these funny animals.
That's it for now – Enjoy your day and I will do the same!
Linking up with a few favorites – check them out at the top of the page, under Link Ups.