Today I want to share the finish of this pretty coin quilt. This quilt started out on a whim one day a couple of months ago. I was cleaning my sewing room and attacked a pile of scraps, cutting them into rectangles measuring 2 1/2″ x 4 1/2″. I decided to concentrate on specific colors and then use the rectangles at a later date for a coin quilt. Green, yellow, pink and blue were the colors I selected.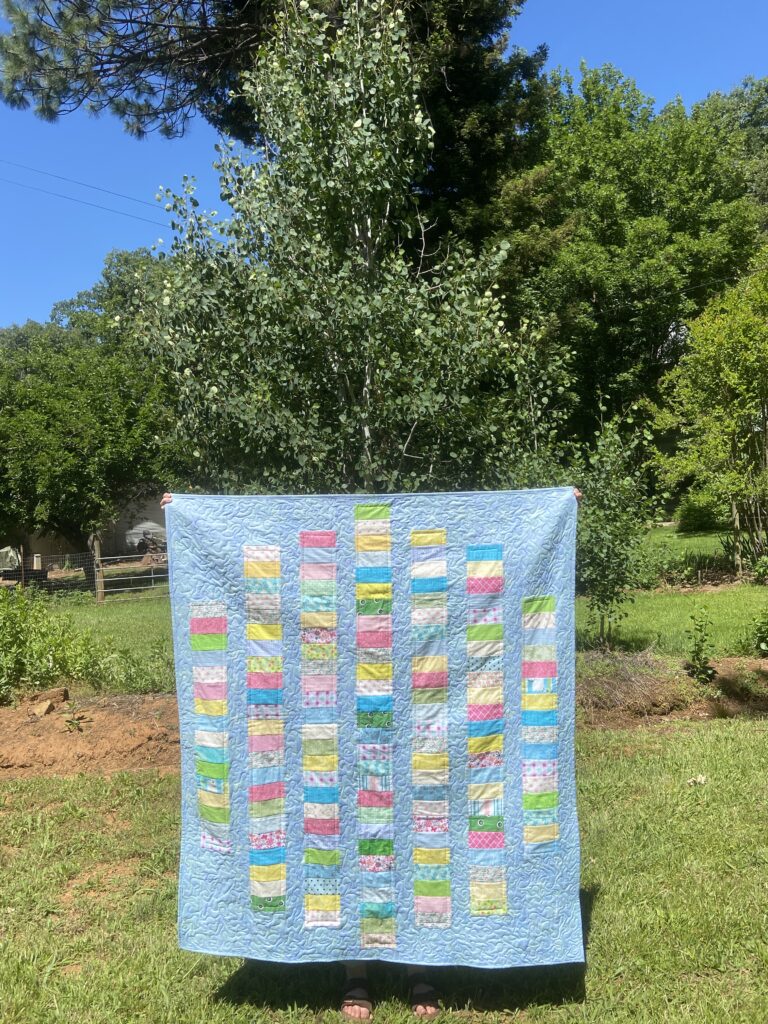 Yes, the quilt has a bit of an Easter egg vibe but who doesn't love Easter eggs? I chose a mottled blue fabric from the shop as the background and a pretty green wide back (also from the shop) to finish it up. The binding is the same as the background. I might note I find myself really drawn to using a binding that matches the outer border when possible. I like the look of it. Maybe because it feels less busy to me.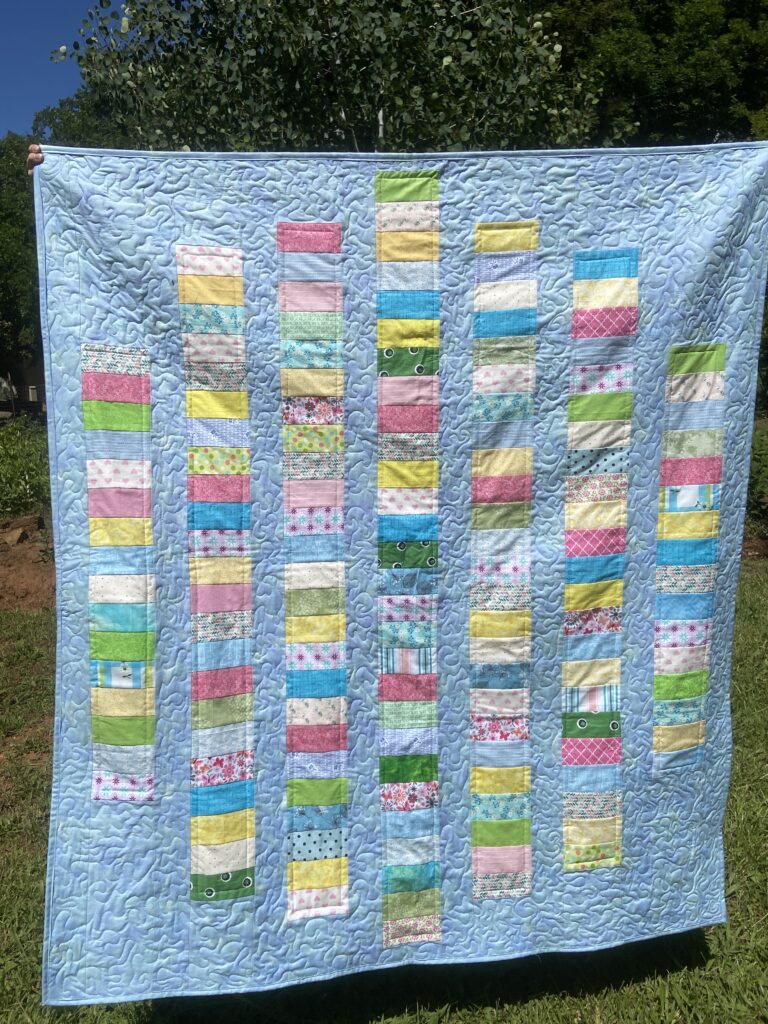 With my trusty quilt holder, Julia, I was able to take a few photos of this pretty quilt in our yard. When I quilted it, I outlined the coin columns and then stippled the blue background. I have been using Glide thread and finding my machine loves it. I had very few hiccups and those I did have were due to bobbin winding issues. Glide is slippery thread and (for me anyway) it can be a challenge to wind the bobbin with it.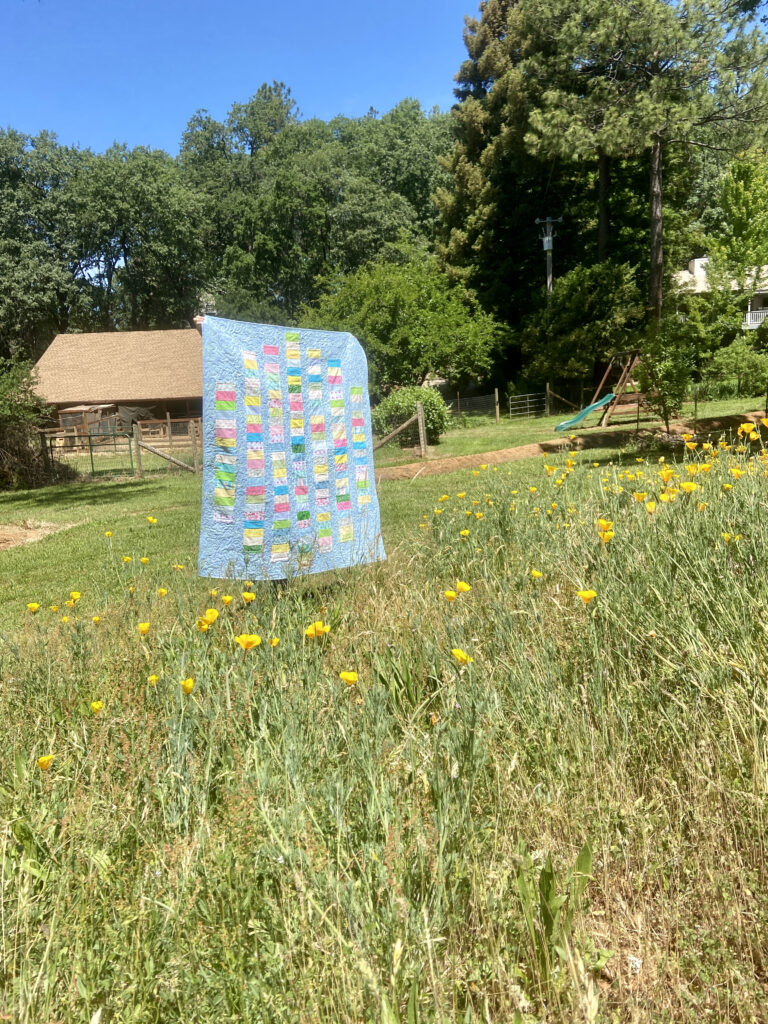 My husband always leaves a patch of California poppies go in the field, not mowing them down until they finish blooming. The poppies are such a pretty pop of color for us. Anyway, this quilt is destined to be a Mercyful quilt and is also my contribution to the 2021 Hands 2 Help event run each year by Sarah Craig, Confessions of a Fabric Addict. I also have a quilt in the works for her Hometown Hero idea but it won't be finished by the deadline. I will post the story behind that quilt soon as it is finished.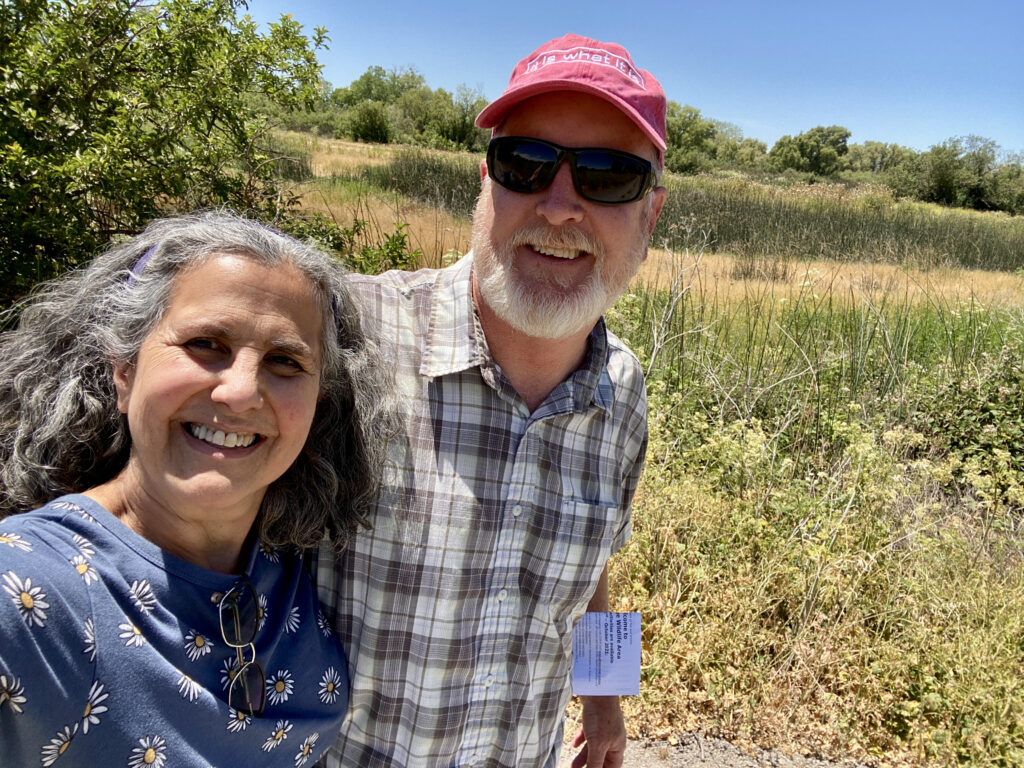 Yesterday my husband and I took a day and hiked at the Gray Lodge Wildlife area. It is gorgeous out there. Usually it is a haven for waterfowl but this late in the season, there isn't a whole lot of water so the number of birds out there is far less. We were lucky to be out there and enjoying ourselves before it gets too much hotter. This is in a fairly toasty area an hour or so from our house. We plan to go back during the winter months to see the birds.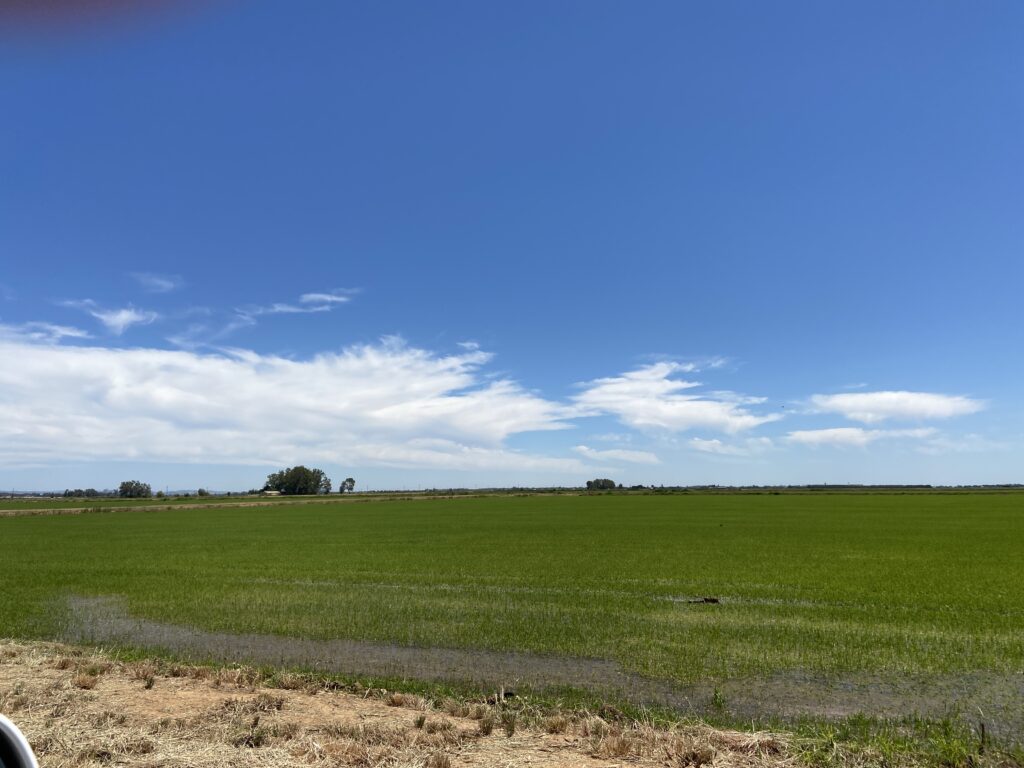 There are tons of rice fields out in this area too. At this time of year the fields are heavily irrigated and bright, bright green. So gorgeous. Because the fields are so wet, there are lots of white heron out there. Try as I might, I didn't get any pictures of these pretty birds.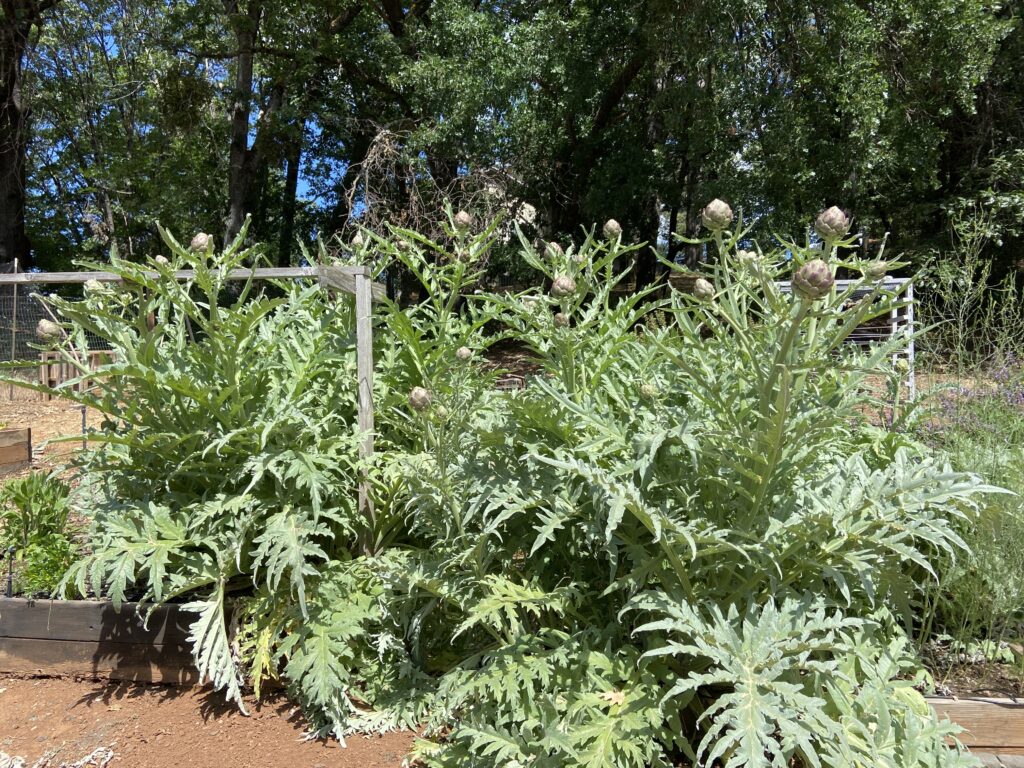 At home we are busy picking, cooking and eating artichokes. This year is a bumper year for our artichoke plants. However, it is supposed to really heat up over the next week which should slow the plants down quite a bit. I haven't counted how many are out there but I bet we have about twenty left to pick, after eating several and sharing some with my neighbor.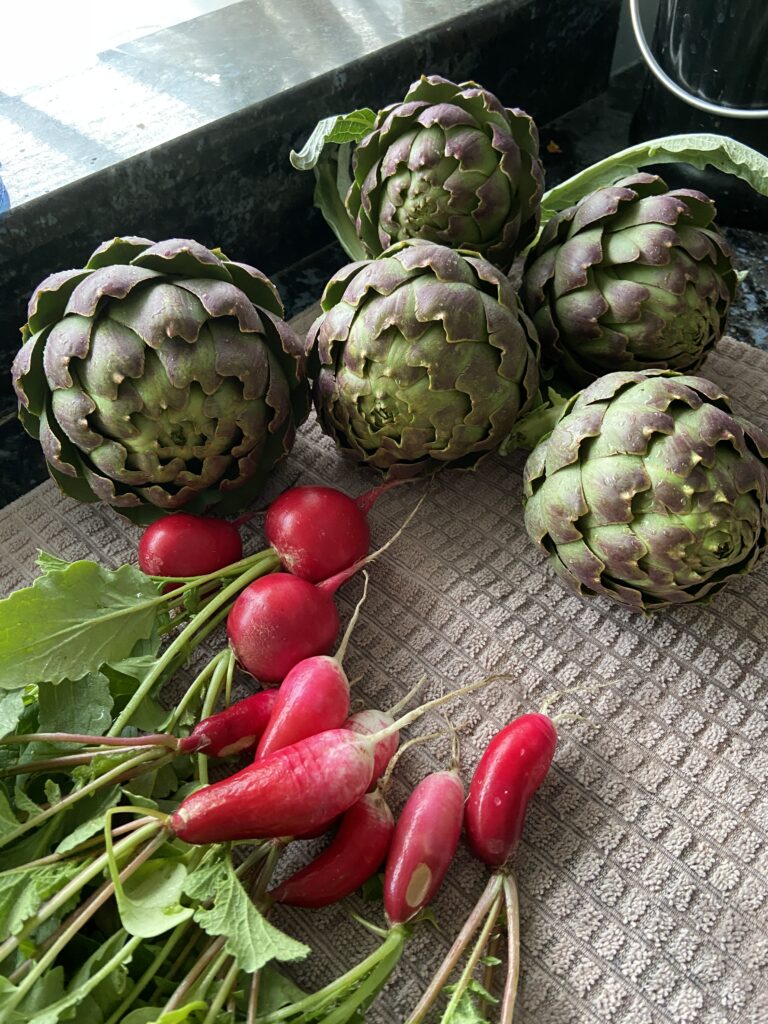 Ok – that is it for now. I have lots in the works! I am joining in with Sew Preeti Quilts Positivity Quilt Along which begins this coming week. I love the pattern for this quilt and look forward to sewing along with Preeti and many others. At the same time, I am making a quilt to celebrate the upcoming publication of Cheryl Brickey, of Meadow Mist Designs, new book, Just One Charm Pack. The book comes out toward the end of June and there will be a blog hop later in the summer to share the quilts several of us are making. I have the pieces cut and hope to start sewing tomorrow. Hope all of you enjoy the weekend!
Psst: Be sure to come back and read my next post. I have some big news to share!!
Linking up with Cheryl's Favorite Finish as well as other favorites – check them out at the top of the page, under Link Ups.