I think this is the first coin quilt I have made and I love it. It is simple, pretty, and has lovely color. This project consumed a nice pile of scraps, most of which were given to me by my sister.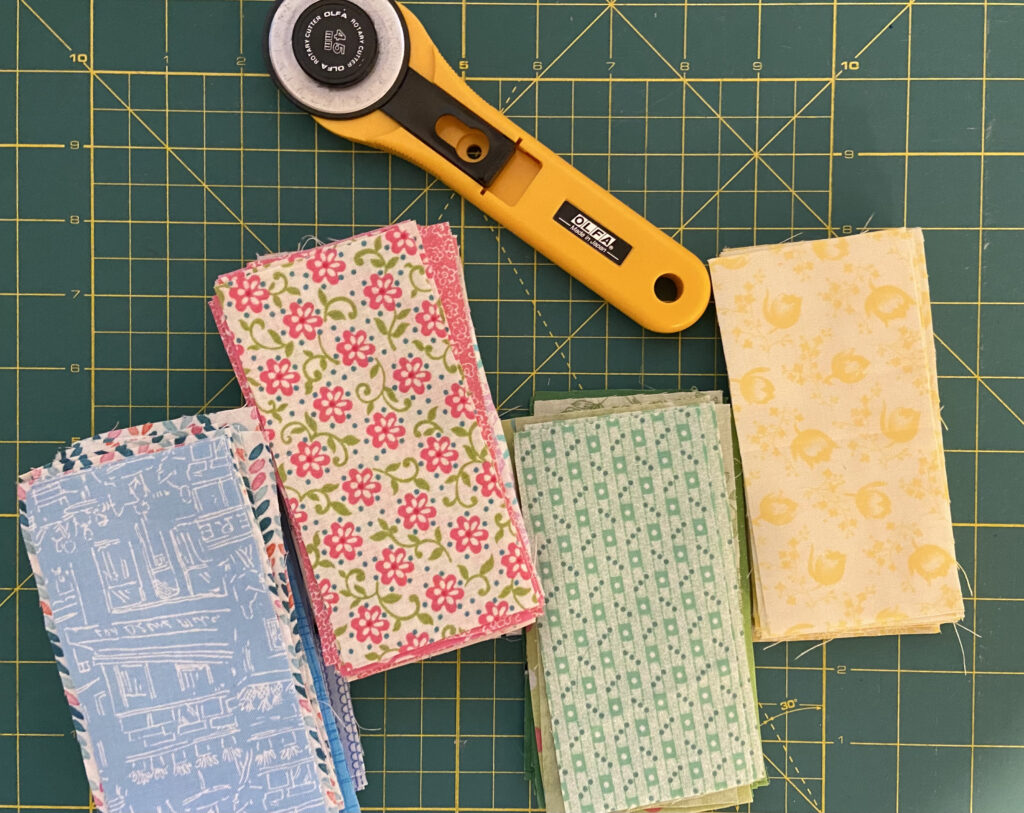 In January I spent some time cutting pink, green, blue and yellow scraps into strips measuring 2 1/2″ x 5″. Then I made myself put them away and finish a few other projects before playing with these. When I was ready to sew the coin quilt, it was great to just pull the bag of strips off the shelf and dive in.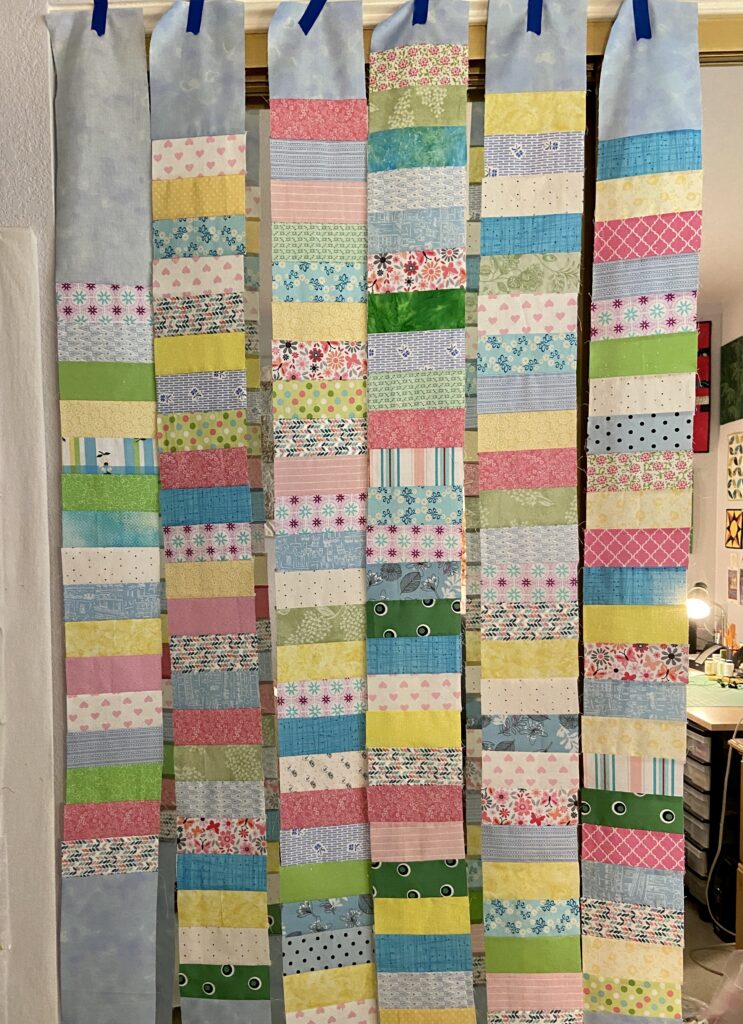 I decided to make one long strip of coins for the center and worked outward from there, reducing the number of coins in each strip. Not having much of a design wall, I kept them taped to the trim above these closet doors. I spent almost no time placing colors or making sure one color wasn't next to another. Knowing there would be wide sashing strips between the columns meant no coin would truly be side by side with another. Seeing it come together so nicely was satisfying, especially given I didn't lay anything out. I simply pulled pieces and chain stitched them together.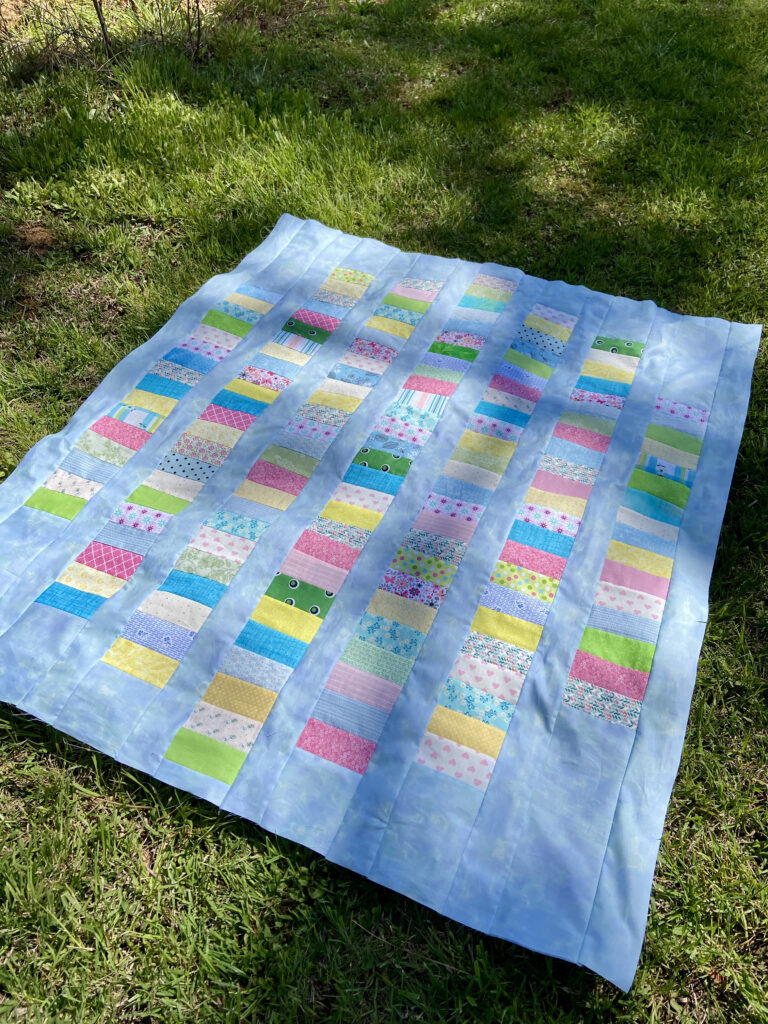 I used a mottled, light blue fabric for the 2 1/2″ wide sashing, as well as the tops and the bottoms of each column. It screams springtime to me!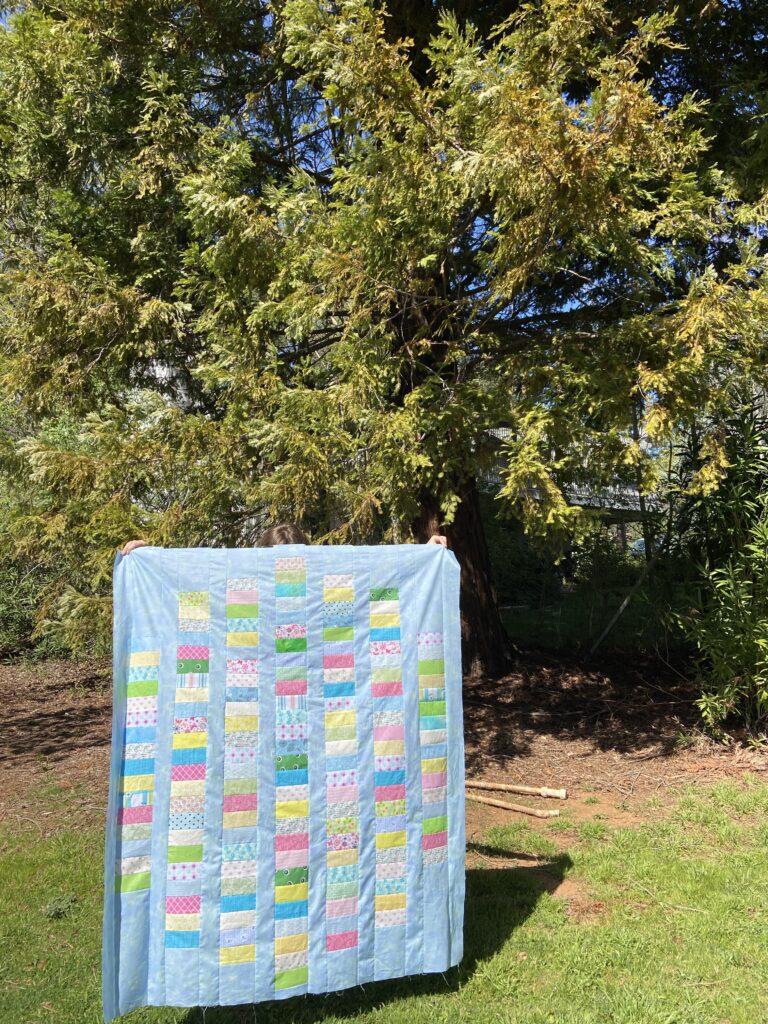 The next step is to pick a backing and get it basted. It is 69″ tall and maybe 54″ wide?
What have all of you been up to this week? It is gorgeous here but too dry. Way, way too dry. Today I read that this is the 3rd driest season in over 40 years for our area. We all know what that means. Horrific fire danger coming this summer and fall. Sigh.
We don't really have much planned for the weekend. Some yard work, some sewing and generally hanging out. Hope all of you are well, happy and feeling creative.
I will leave you with some fun pictures – they are sure to make you smile!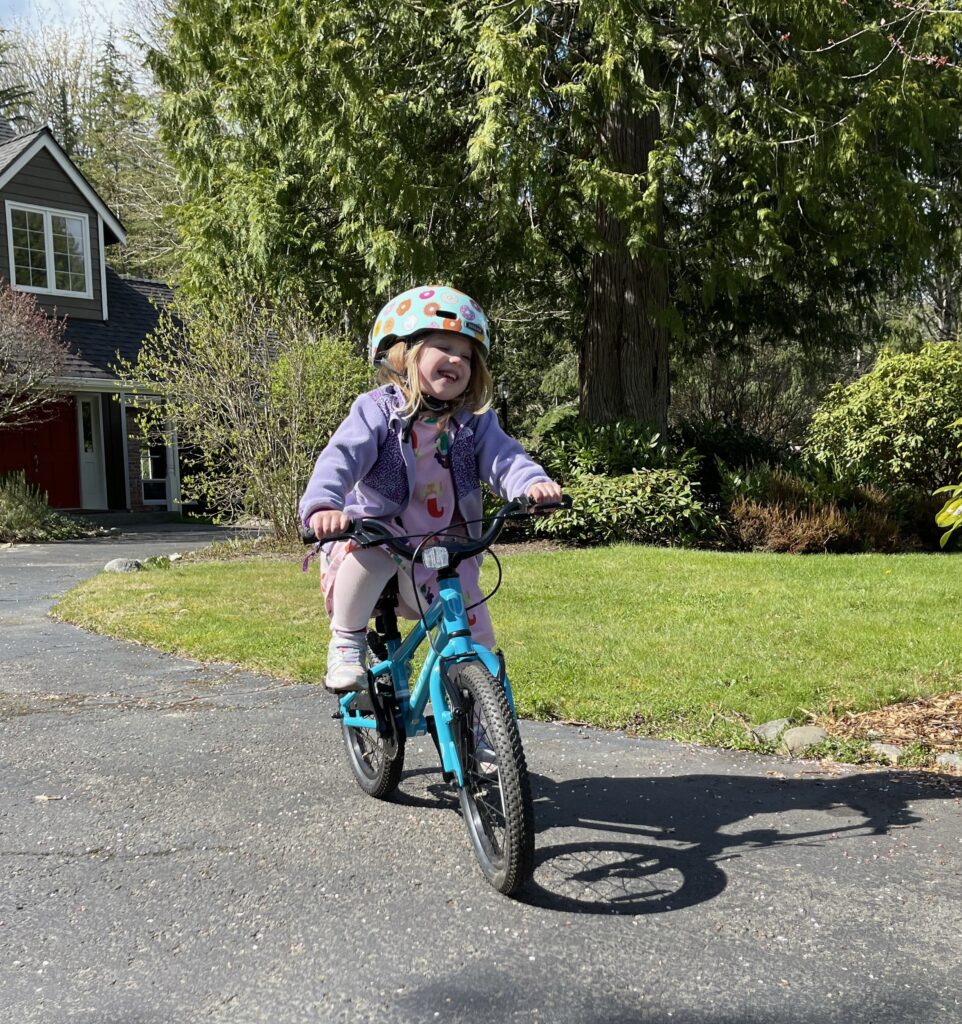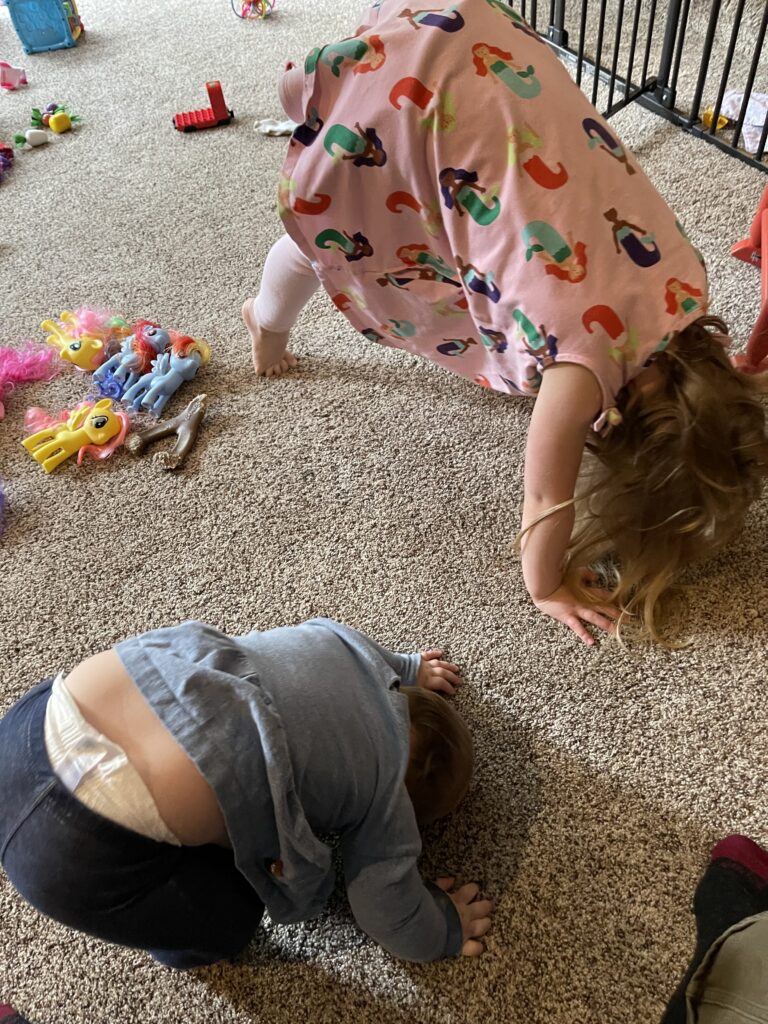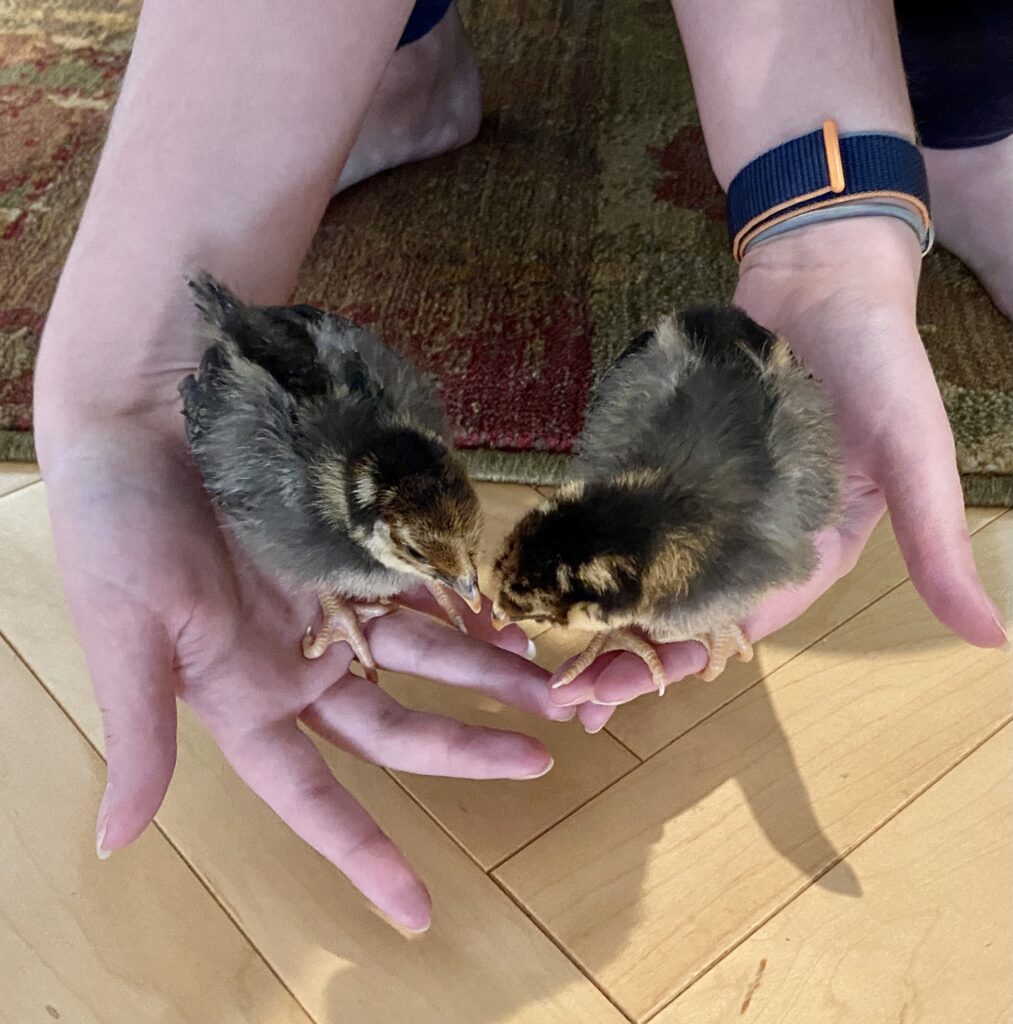 Linking to my usuals. You will find lots of choices at the top of the page, under Link Ups.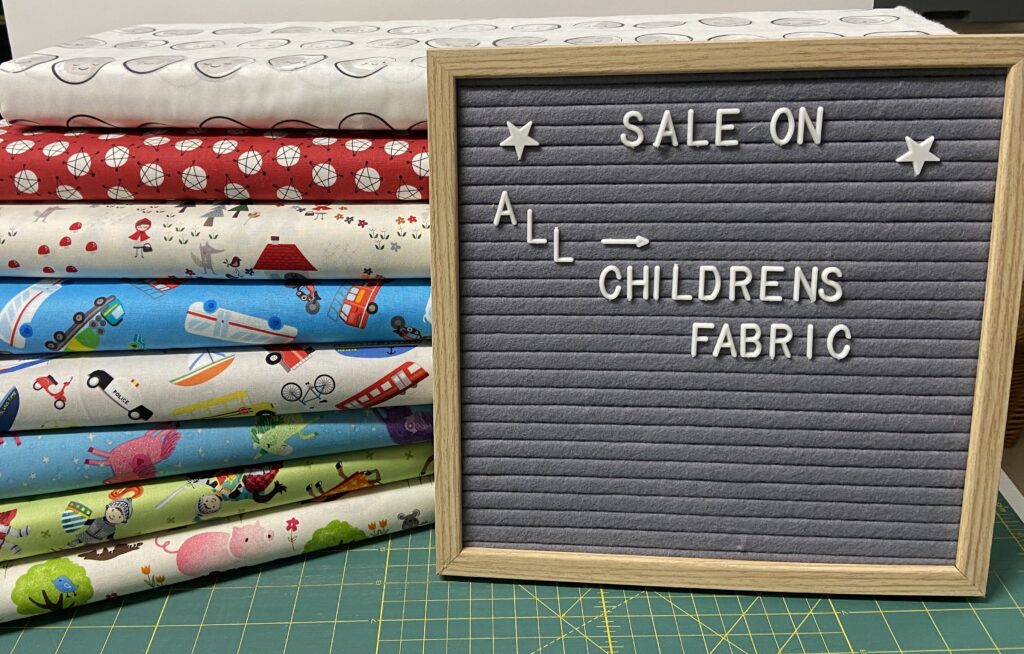 By the way, all children's fabrics are 25% off all weekend long!! Happy shopping. 🙂