Hello!! Just a quick note to check in with you this fine morning. We had a sudden thunderstorm last night which was fun. However when we have a quick change in barometric pressure, that triggers a migraine which was the not-so-fun part. This morning I am moving a bit slow and thought I would post a bit about what I am working on.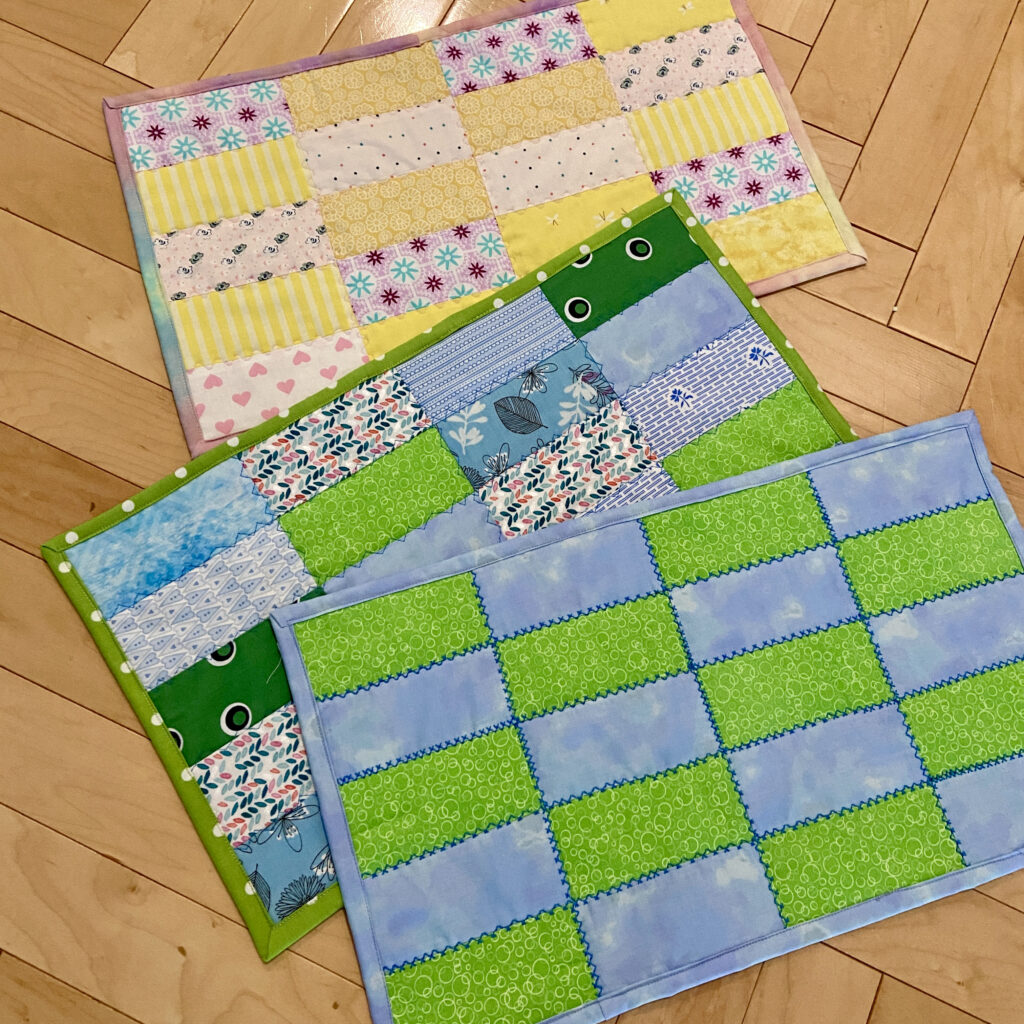 This week I made a few more placemats for our local Meals on Wheels chapter. Our guild is collecting them but hasn't yet hit the number they are hoping for. I made five of them in February and am always happy to make more!I happened to have a stack of strips (2 1/2″ x 5″) leftover from the coin quilt top I just shared. This made it super easy and fun to whip up a small stack of mats.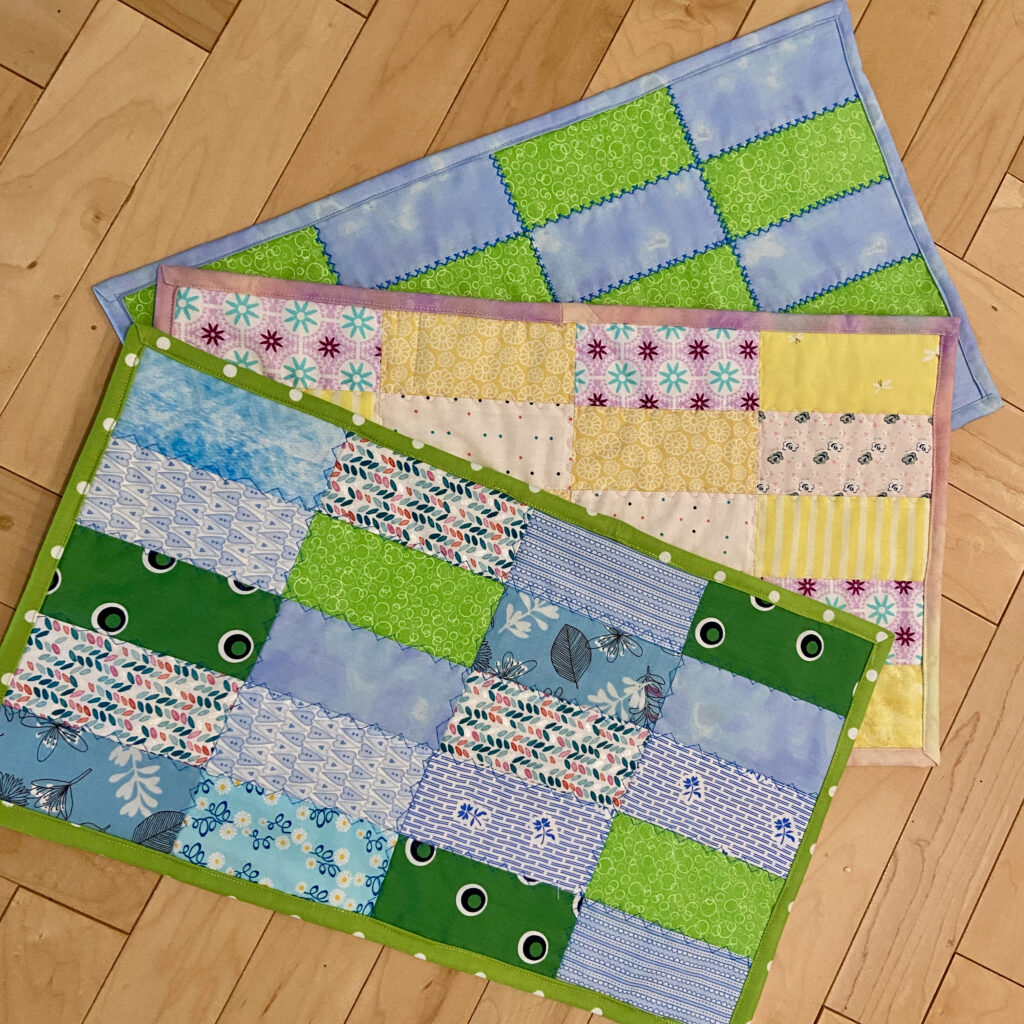 For each mat, I used a different stitch on my Janome to quilt them. It was nice to try out some of the stitches and see what I preferred.j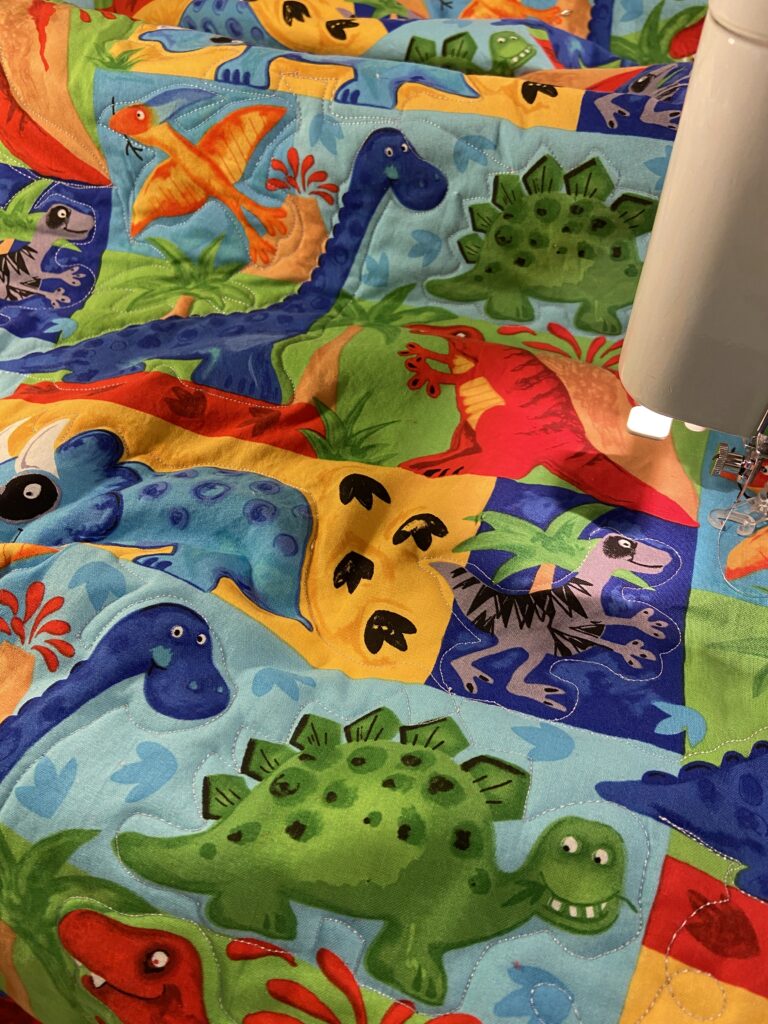 Yesterday I shared this on Instagram. I am making a simple whole cloth quilt for our guild's community service group. They have an abundance of fabric and when I was last there, I picked up this cute print to make something for them. It is an older fabric from Blank Quilting Co. It seemed better to just leave it whole and quilt it as is. I will finish this up today so I can bring it over tomorrow to the work-day. These dinosaurs are so dang cute and will make a child happy some day!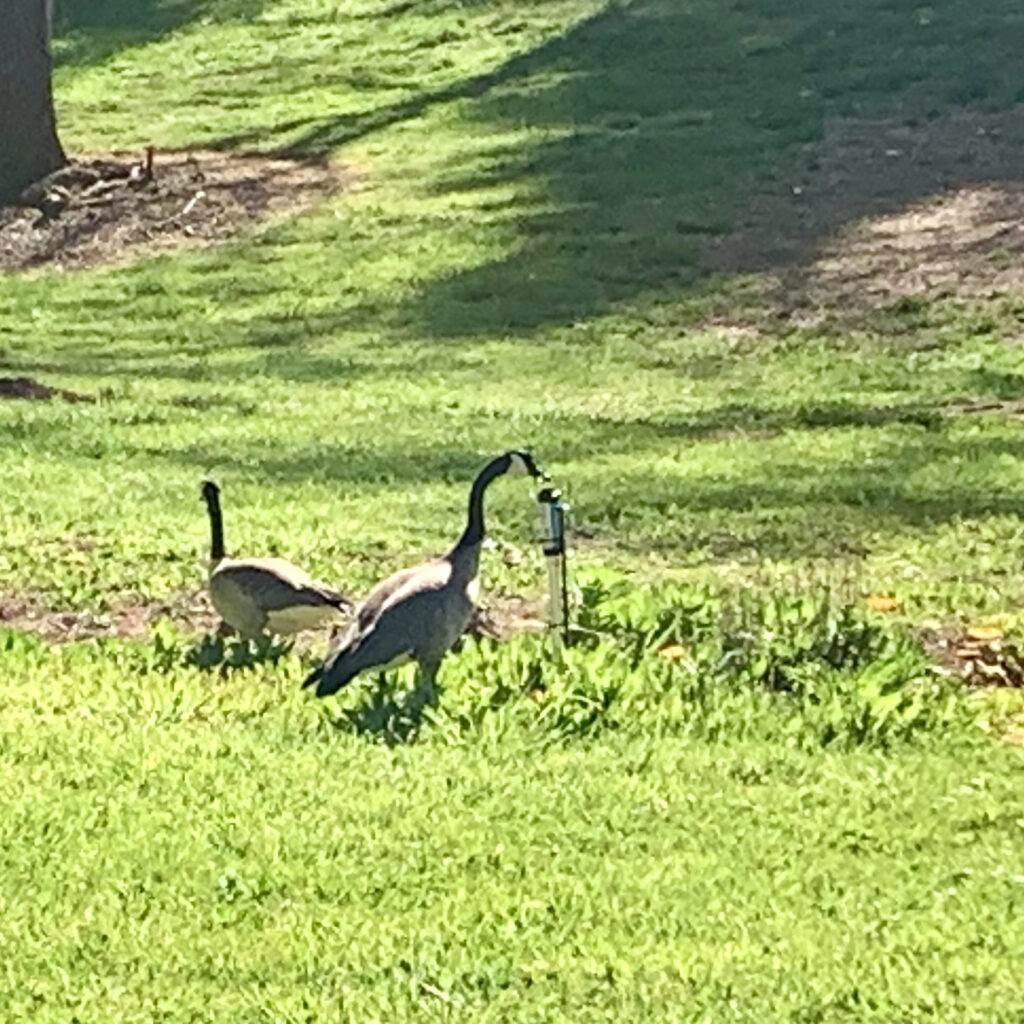 I will close with this cute picture my husband took the other day. He has been working on getting our irrigation water going for the spring and summer. When this sprinkler was running, the geese came right over for a drink. We have not seen them use this as a drinking fountain and found it so funny. Even more so when the geese gave us a stern look after he turned off the sprinkler. Hahaha. Silly goose!
Hope you are all well and happy!! What are you up to this week? Leave me a quick note so I know how you are doing.
Linking up with a few favorite sites. Check them out at the top of the page, under Link Ups.