I am so excited to tell you that I have a tutorial posted over at Sew Mama Sew today! I hope you will go over and check it out. This tutorial is so timely – at least for the West Coast. We are sweltering this week with temps ranging in the high 90's. This is the season where I wash clothes in the early morning and hang them on the line. Running the drier only heats up the house and it is hot enough as it is.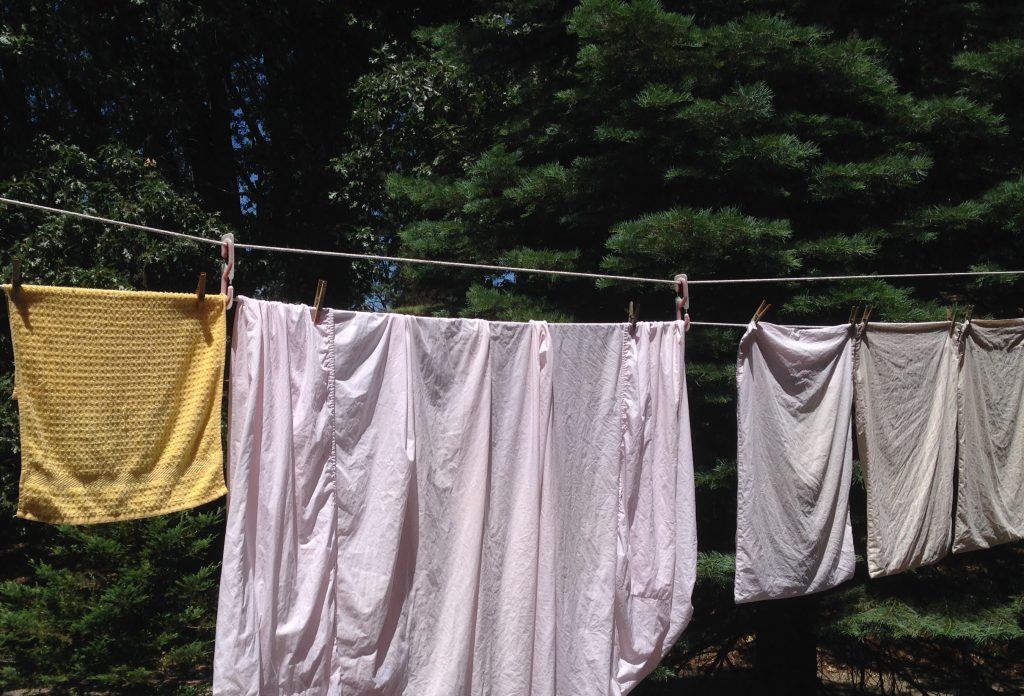 I have made a number of these bags and they come together quickly. I love using upcycled denim with a bright summery fabric for the lining.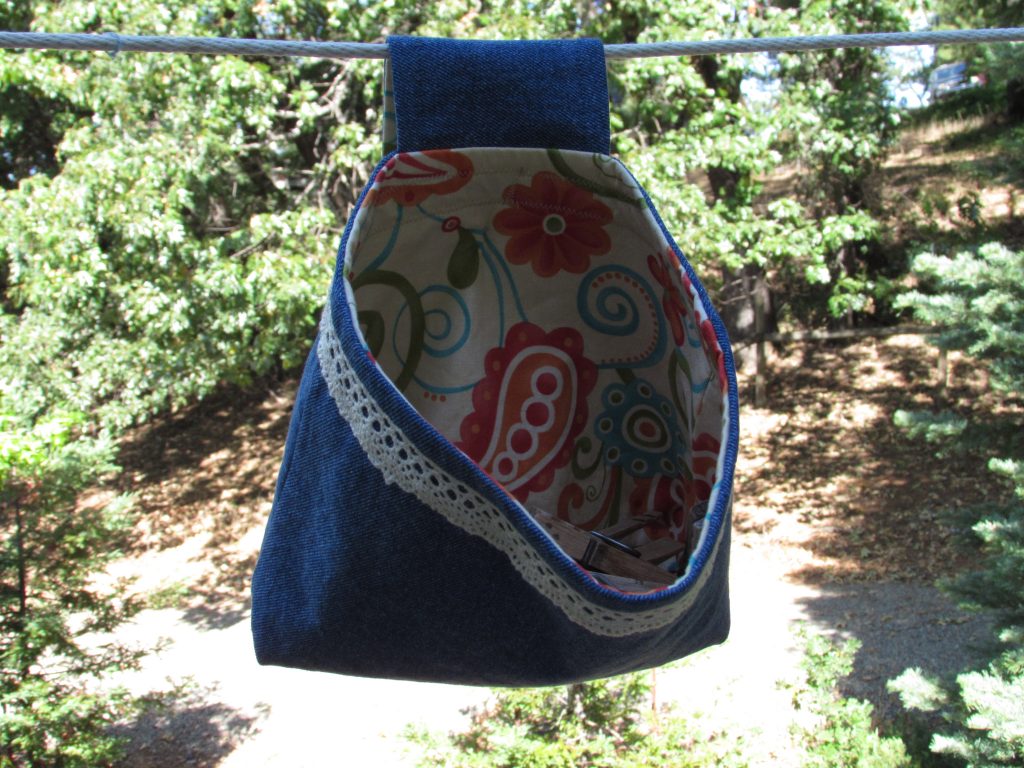 There are tons of printed twills that work well too.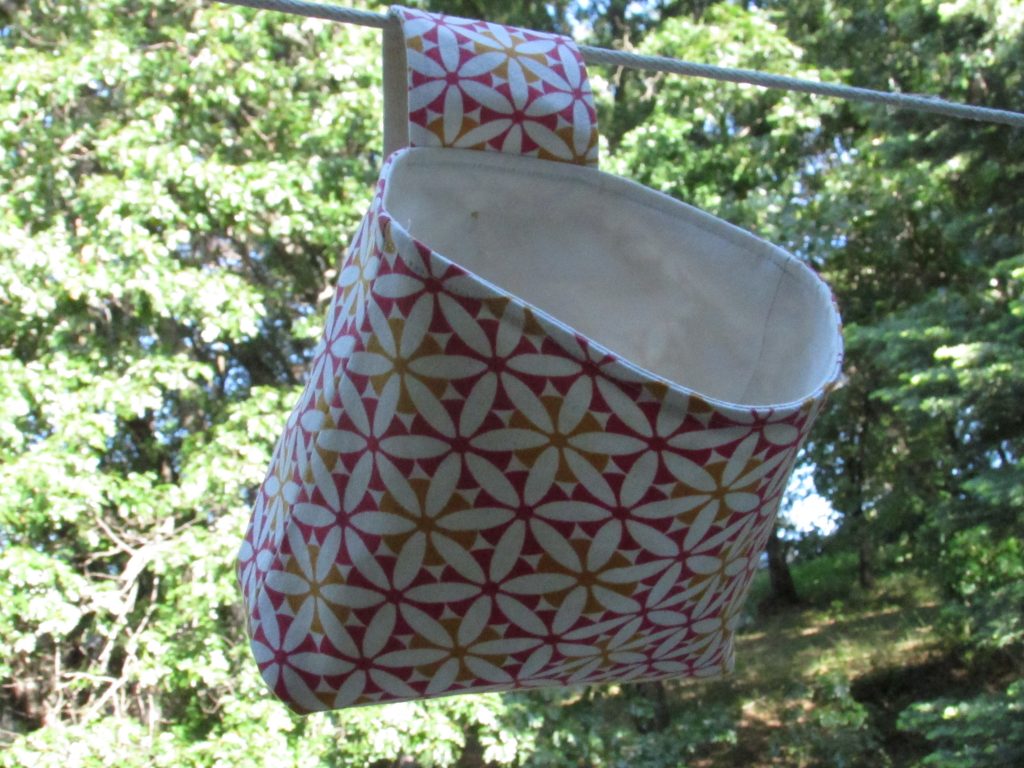 Upcycled burlap, lined with a fun print and embellished with trim, is adorable as well.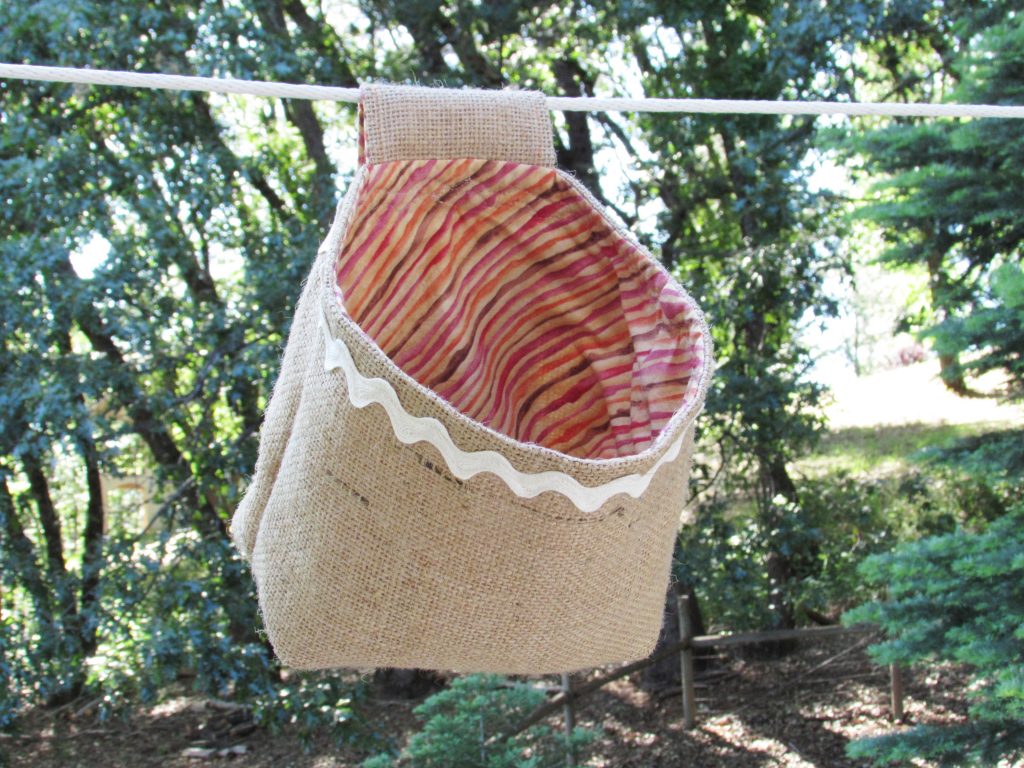 I hope you take a look at the tutorial and give this a try. In celebration of summer and this tutorial, I have a giveaway for you today. I know, I know – two giveaways within the week! If you haven't yet entered, check the first one out here!
Today's giveaway is a generous one provided by Sheryl, my sponsor at Brewstitched. Enter the giveaway and you could win a $20.00 gift certificate to her Etsy shop.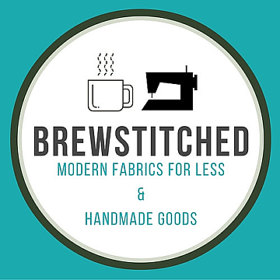 I have written about my partnership with Brewstitched before – you might check out an earlier post here. Sheryl has done some fabric shopping lately and stocked her shop with some gorgeous new fabrics, such as this Art Gallery collection, Pastel Thrift.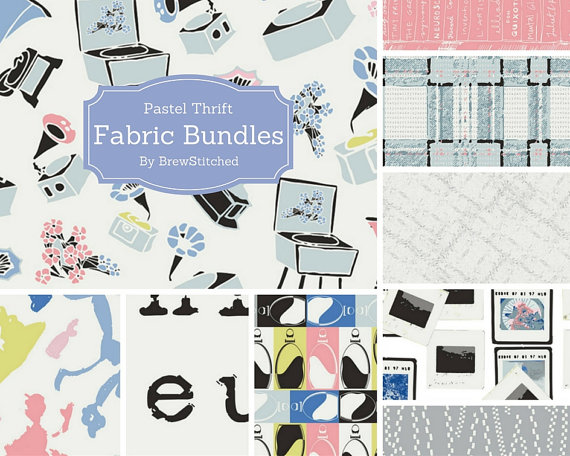 Soon, Brewstitched will also have the Dear Stella line, Foxtail Forest in stock. It is just gorgeous -but then you already know that I have a Dear Stella addiction. You can preorder yours now and Sheryl will ship it asap when the fabric arrives!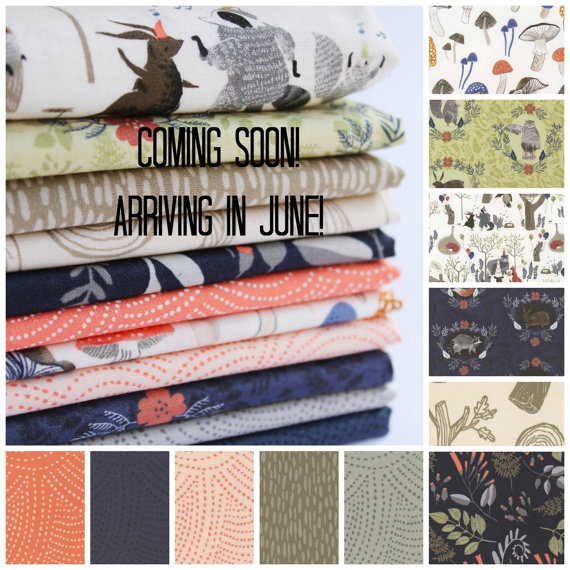 OK – here is how you enter, leave me a comment and tell me what you do to keep your house cool this time of year. For a second entry, let me know how you follow Needle and Foot (Bloglovin, Instagram, Facebook).  Want a third try? Just follow Brewstitched on Instagram and let me know that you did. The giveaway will stay open until Saturday, June 11th with the winner announced on Sunday, June 12th. Good luck!!  Giveaway is now closed.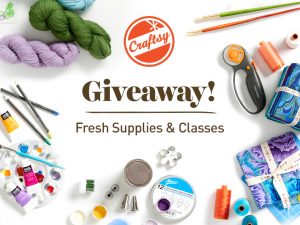 All through the month of June Craftsy is having a Mystery Box Giveaway – one for you and one for a friend! Go and enter to win. Good luck!!
(Note: I am a Craftsy affiliate and if purchases are made by clicking on the link I provide, I will be paid a small commission.)