I have had the wonderfully good fortune to stumble across a new fabric shop on Etsy. If you are an Etsy shopper, you probably know how the Etsy app will make suggestions of things you might like and shops that could be of interest to you. One day about three weeks ago, BrewStitched showed up in my feed of suggestions.
Opened in January, 2015, BrewStitched is a relatively new Etsy shop. I'll tell you the first thing that caught my interest in this lovely shop. The owner, Sheryl, offers three themed, monthly fabric clubs.  Customers can order the theme of the month in fat quarters, half yard cuts, or full yard cuts. I looked at these for a bit and, mainly because the pricing was really reasonable, decided to order the February FQ bundle.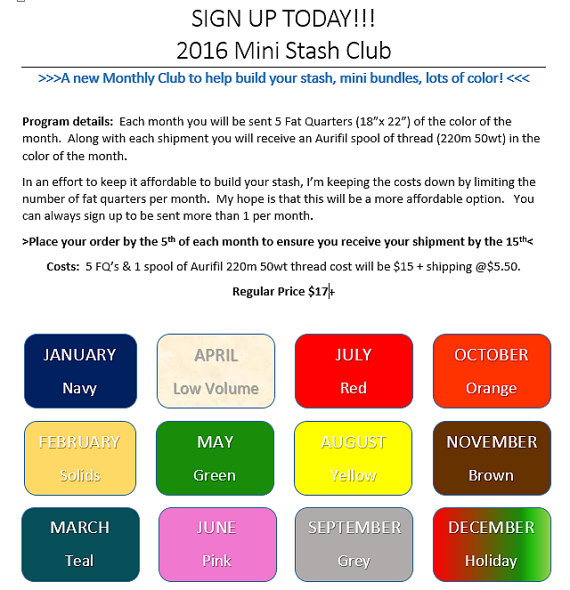 The themes are posted for each month so that the buyer can order just those that look interesting or can subscribe for each month. February was themed as "solids". I always need solids and figured there really wasn't a color that I wouldn't happily add to my stash. I am already looking forward to April for the Low Volume bundle. In addition to the five FQ's, a small spool or coordinating Aurifil is included in the bundle. Icing on the cake! Take a look at this lovely bundle (which I must say, shipped incredibly fast).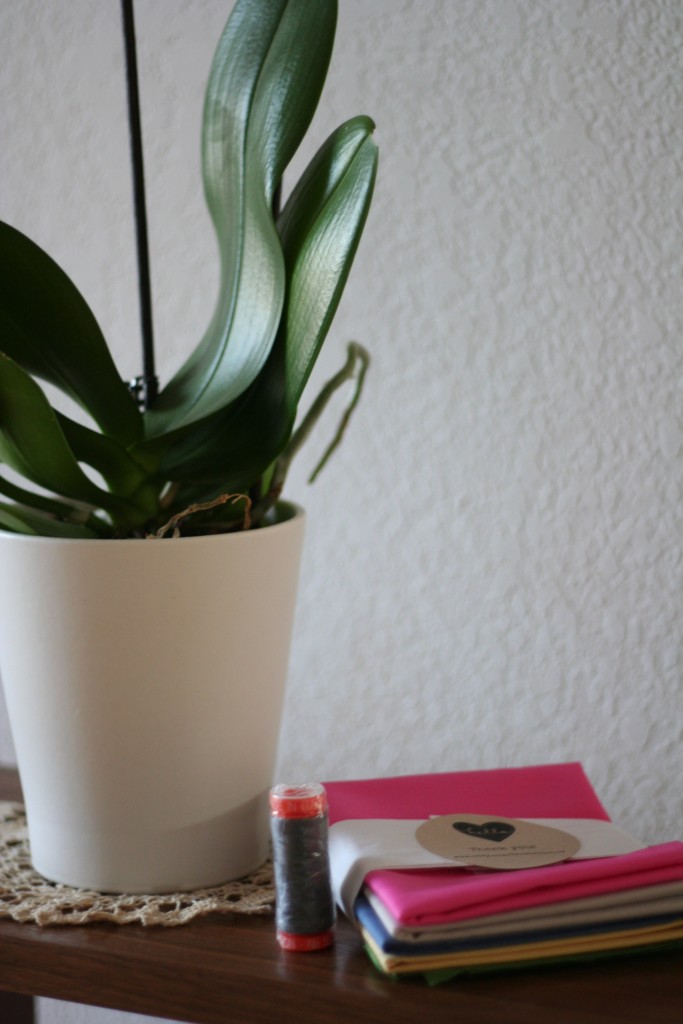 These are Riley Blake cuts and the colors are luscious. The palette that Sheryl put together works beautifully.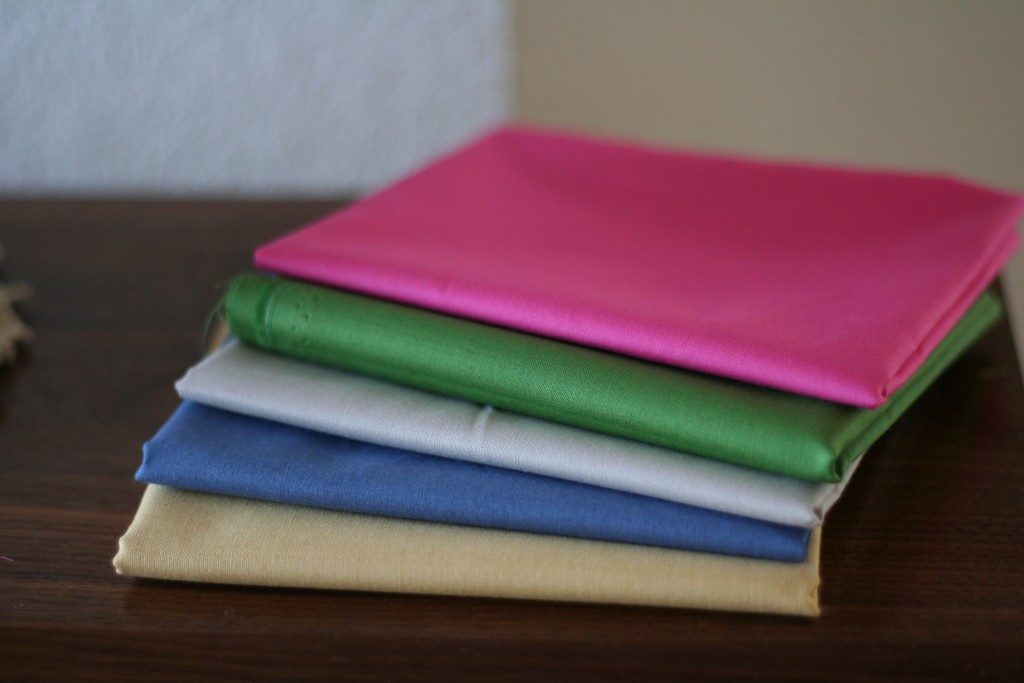 I cut into the green and blue pieces in a hurry. They work well with some scraps I have and I spent an evening playing with the three pieces. I will post more about the project later but for now, take a peek.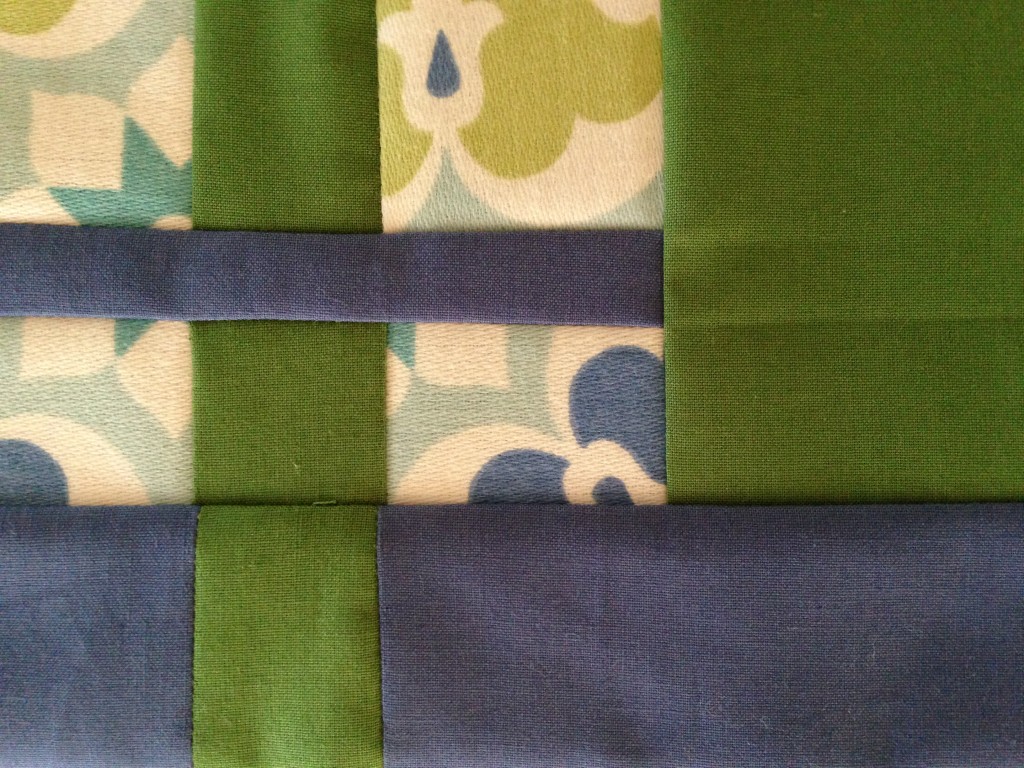 I highly recommend you take a look at Sheryl's shop. She has some lovely modern fabrics, including some Cotton and Steele, some Michael Miller and a selection of Art Gallery. I am all for supporting small businesses, especially those that are just starting out.
Linking to Molli Sparkles Sunday Stash as well as Main Crush Monday over at Cooking Up Quilts.