I am happy to announce that Needle and Foot is currently sponsored by Brewstitched!  You might remember that I posted a write up on this shop when I received my first shipment from Sheryl in early February. Since then, Sheryl and I have been in contact and have decided to work together. We have a few fun things planned for the next couple of months, including some discount offers and giveaways for Needle and Foot readers. I really look forward to working with Sheryl and hope you will get to know her and her shop as a result!
Here is a bit of background on Sheryl and her Etsy shop, Brewstitched.
Sheryl is a Management Consultant by day and maker by night (and weekends!). Early on in 2015 she decided to open an Etsy store offering many of the great modern fabrics that she also enjoys using in her own creations. Her hope is to offer her customers the most up to date modern fabrics for their creations and provide exceptional customer service.
Sheryl has been sewing for over 30 years. Her love of fabric and making began at an early age as she watched her grandmother and mother make quilts by hand. Sheryl quickly picked up the sewing bug and began making dresses for school dances and later in life for her beautiful twin daughters.
Through experience, I can vouch for Sheryl's incredible attention to customer service and speedy shipping. She makes herself available for questions and provides input and ideas quickly. Her product is lovely and the packaging of her orders is such that it feels like you are receiving a gift when your orders is delivered.
Now that March is upon us, Brewstitched will be shipping the March fabric club orders, which are themed in the color Teal. I recently received the bundle of fat quarters and would love to share it with you. You will have the opportunity to order the bundle with the ability to see the fabrics that Sheryl carefully curated for the month of March.
This bundle is a great way to add a specific color to your stash. The various hues of teal blue are richly saturated. Additionally, Sheryl includes a small spool of Aurifil 50 Wt, #5005. Fantastic value for $15.00 plus S/H.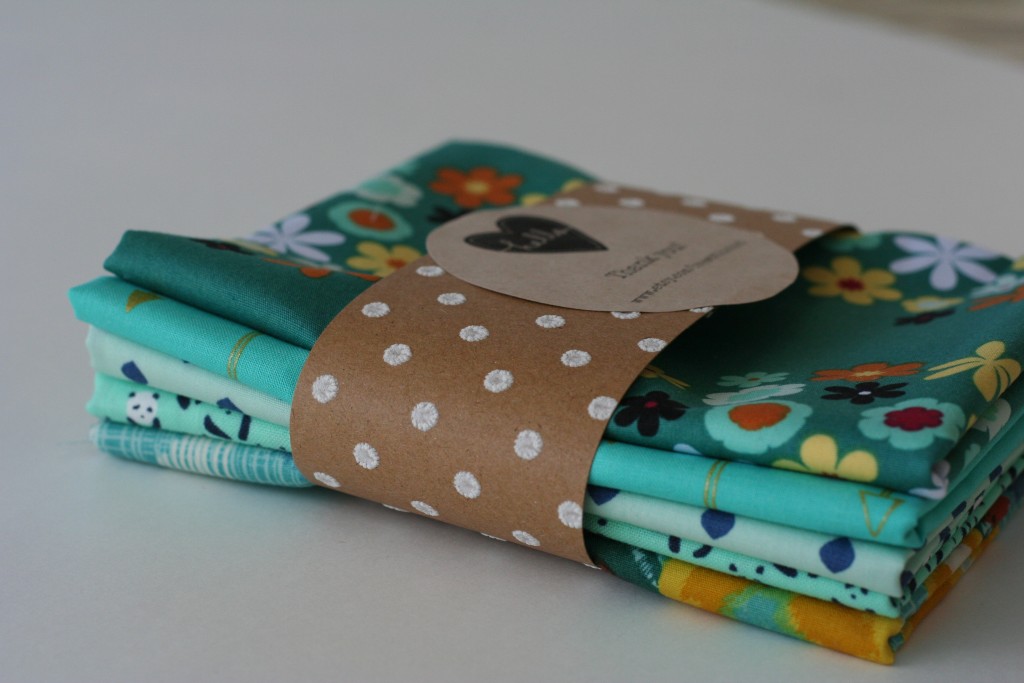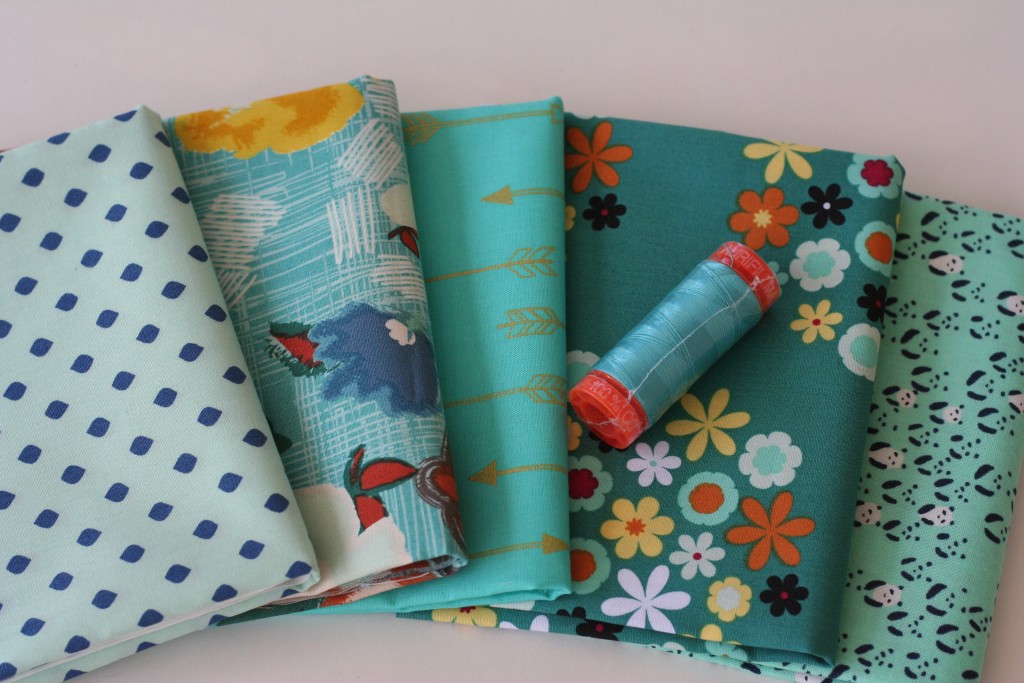 The bundle includes from left to right; Island Droplets Celeste by Angela Walters, Ad Lib Blooms Quiet by Pat Bravo, Arrows in Luna Metallic  Michael Miller, Wildflower Lagoon by Jeni Baker, and Bandana Panda Bebe by Cotton and Steel. All are first rate manufacturers and fabric designers, making for a gorgeous bundle of color.
Of all of the March fabrics, I have to say this Cotton & Steele's Bandana Panda Bebe is my favorite. The pandas are subtle enough that the fabric doesn't look juvenile, but still so adorable (because … pandas are, right?)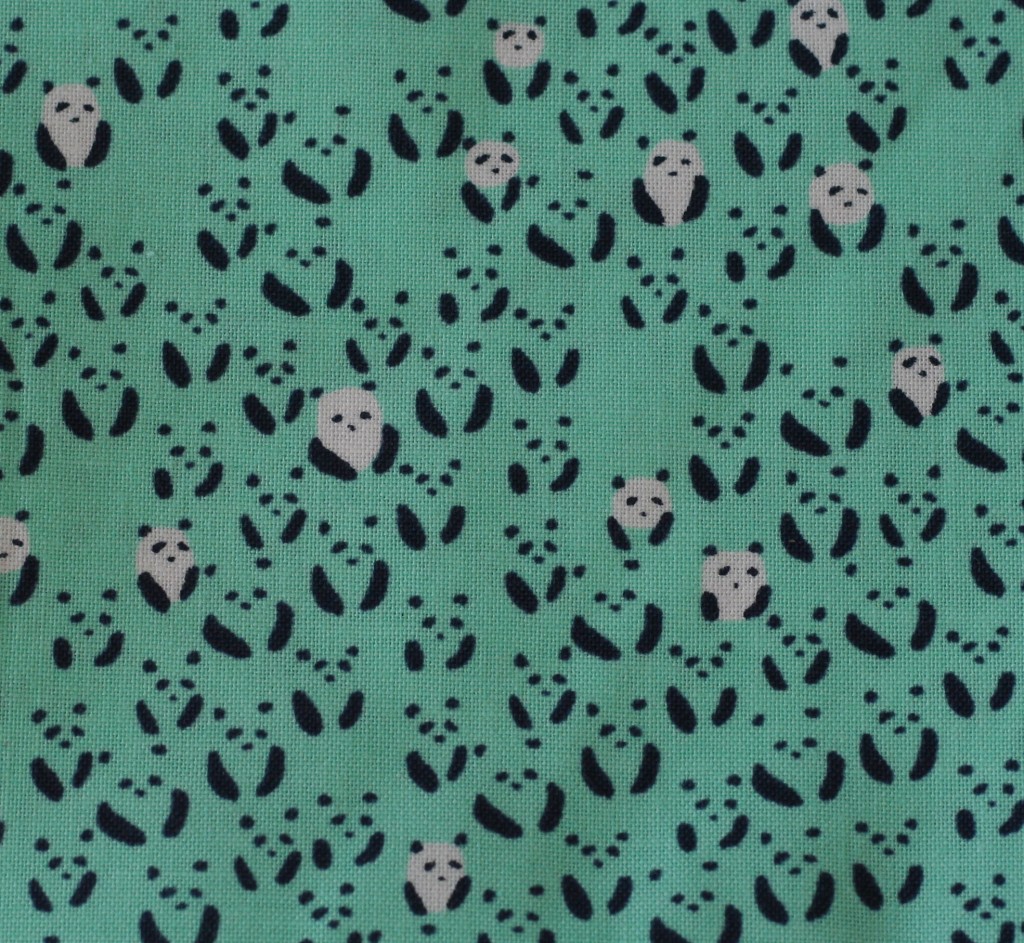 The Aurifil thread that Sheryl is including this month is the perfect choice.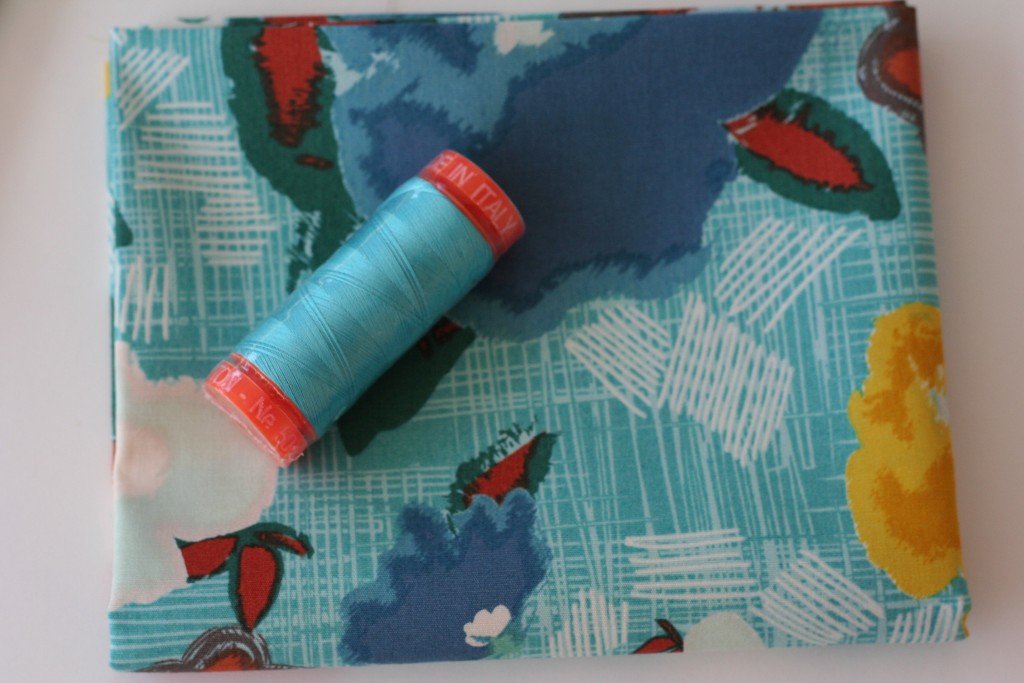 Other than having to force myself to cut into them, I will have no problem using these pieces in a project. If you are interested in the bundle for March, or purchasing any items from BrewStitched, Needle and Foot readers will receive 10% off of their purchase through March 31, 2016. Use coupon code NANDFMARCLUB10 at checkout. Fabric shopping at Brewstitched is such a joy – gorgeous choices and great prices.
Linking to Sunday Stash and Main Crush Monday.