Months ago I started to make a memory quilt for my friend Susie. Her husband passed away in September of 2018 and some months later she gave me a stack of his shirts to make a quilt with. I first posted here about this project if you want to see earlier pictures.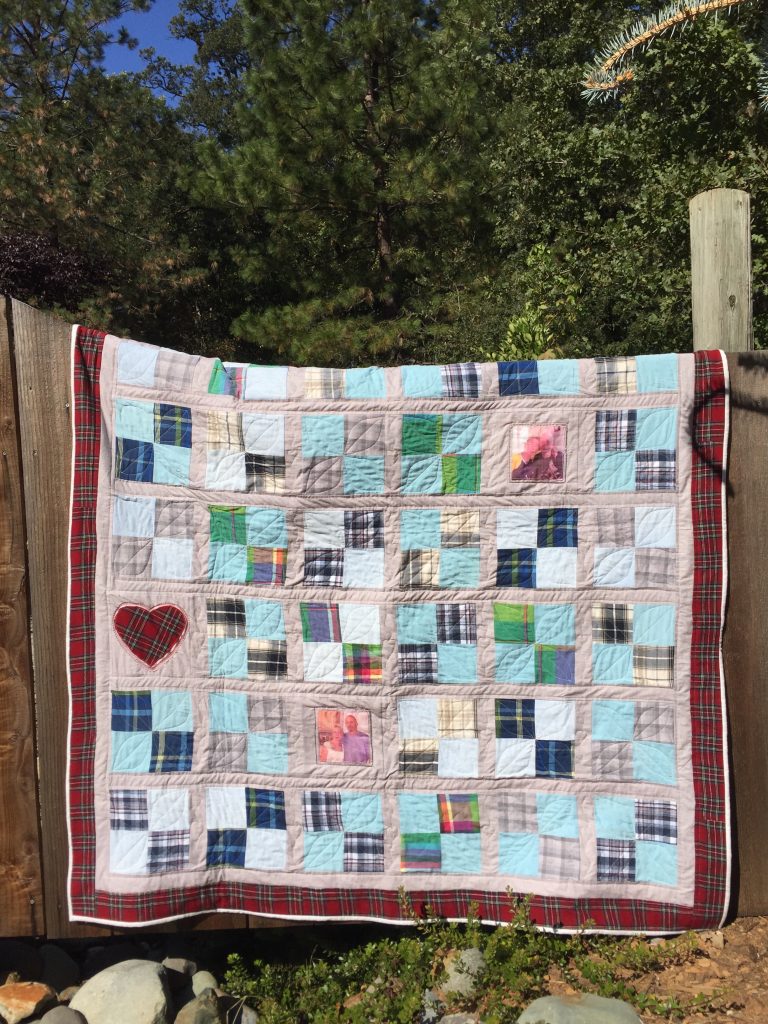 Yesterday I had lunch with Susie and (finally) gave her the quilt. She is really happy to have it and I am hoping she enjoys snuggling up with her quilt and a good book now that cooler weather is upon us. I think it finished at about 65 x 75″ so that is a nice size.
This quilt is rustic and cozy. Because all of the shirts were plaids, I chose to make each four patch block with a solid (from various pairs of shorts) and a plaid. The shirts were Rick's favorites and he had worn some of them quite a bit. This made it nearly impossible to get a straight cut on the plaids. But I didn't worry about it. This is a memory quilt and it will serve its purpose well.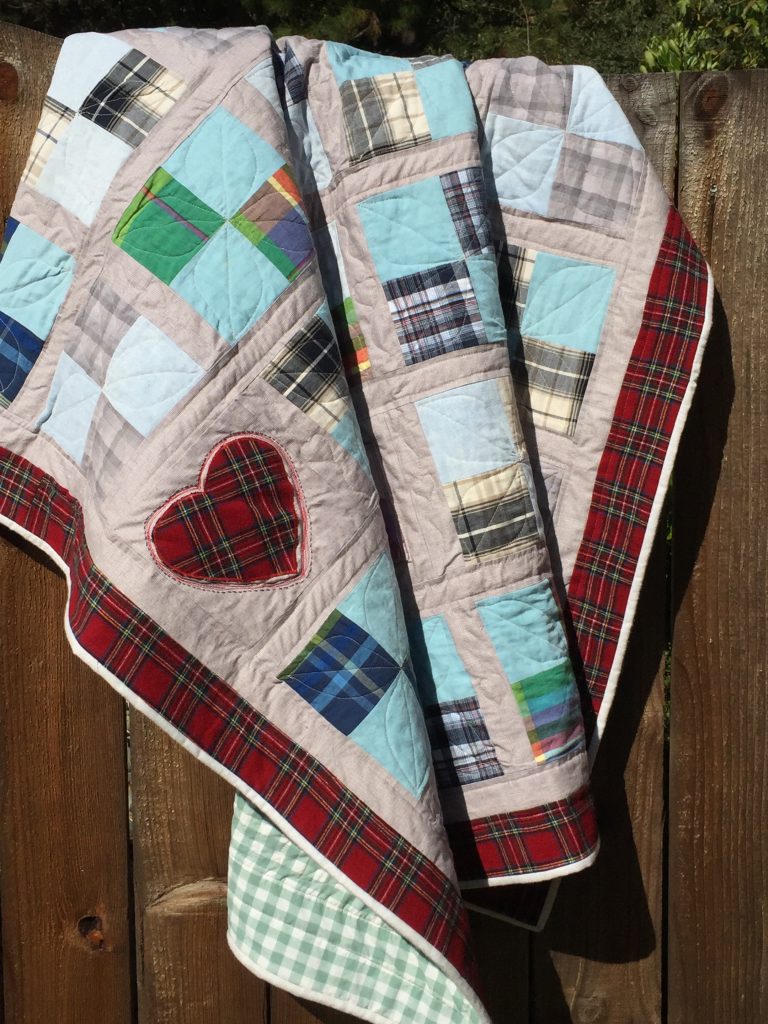 My favorite part of the quilt is the red flannel that was used as the border and for the two red heart appliqués. The fabric was taken from Rick's bathrobe and it frames the quilt perfectly. I love the deep red color. The binding is a soft creamy flannel that is in the shop. It seemed to be just the right choice with that rich red border. It complements the pale green gingham backing too.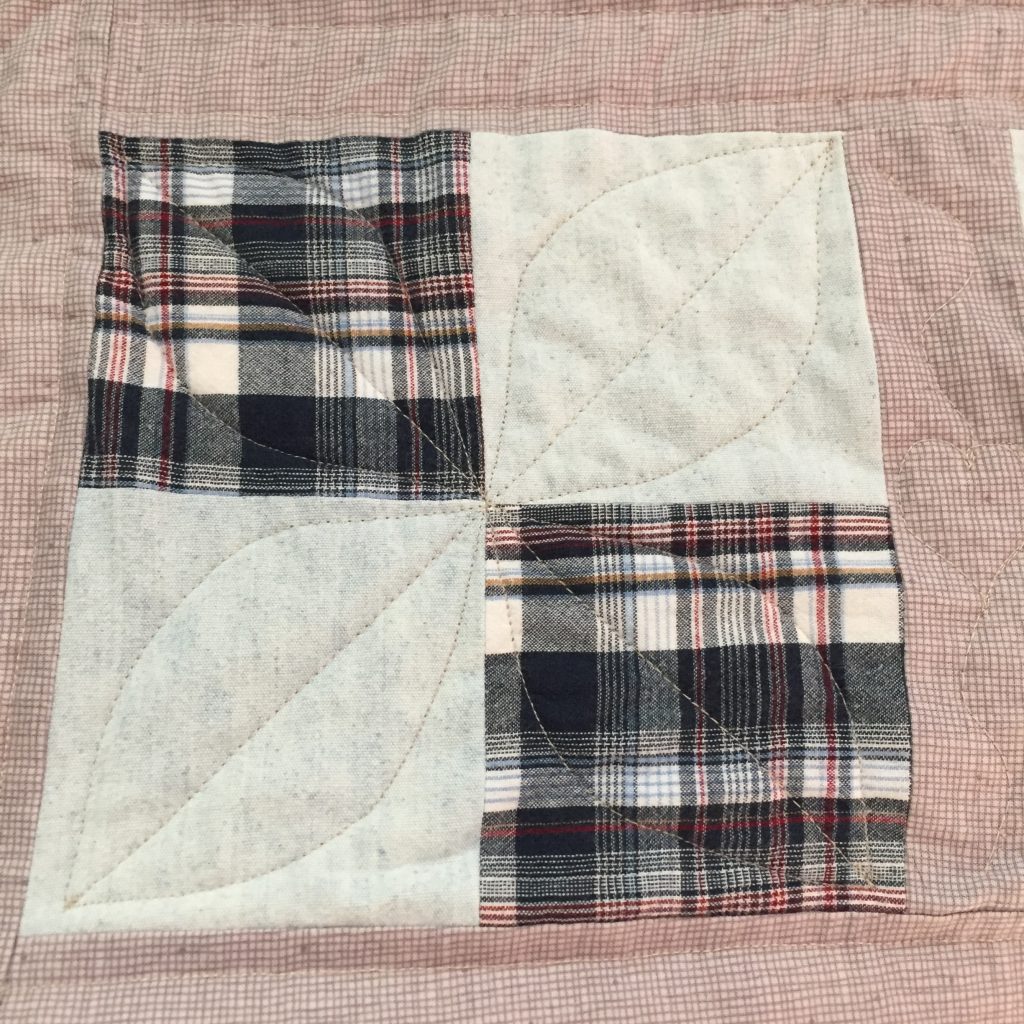 I don't know the name (or if there is a name) for this pattern I quilted on the four patch blocks. I quilted a diagonal line and then swooped up one side and down the other creating a leaf shape. It was so easy to do and it looks pretty. I first started with a free motion foot and had a heck of a time getting across the main intersection of the four patch. It made me crazy that I couldn't get over that point without jumping all over the place. When I finally made the switch to the walking foot, it was just a breeze. I didn't even think of that in the beginning but this design works really well with a walking foot.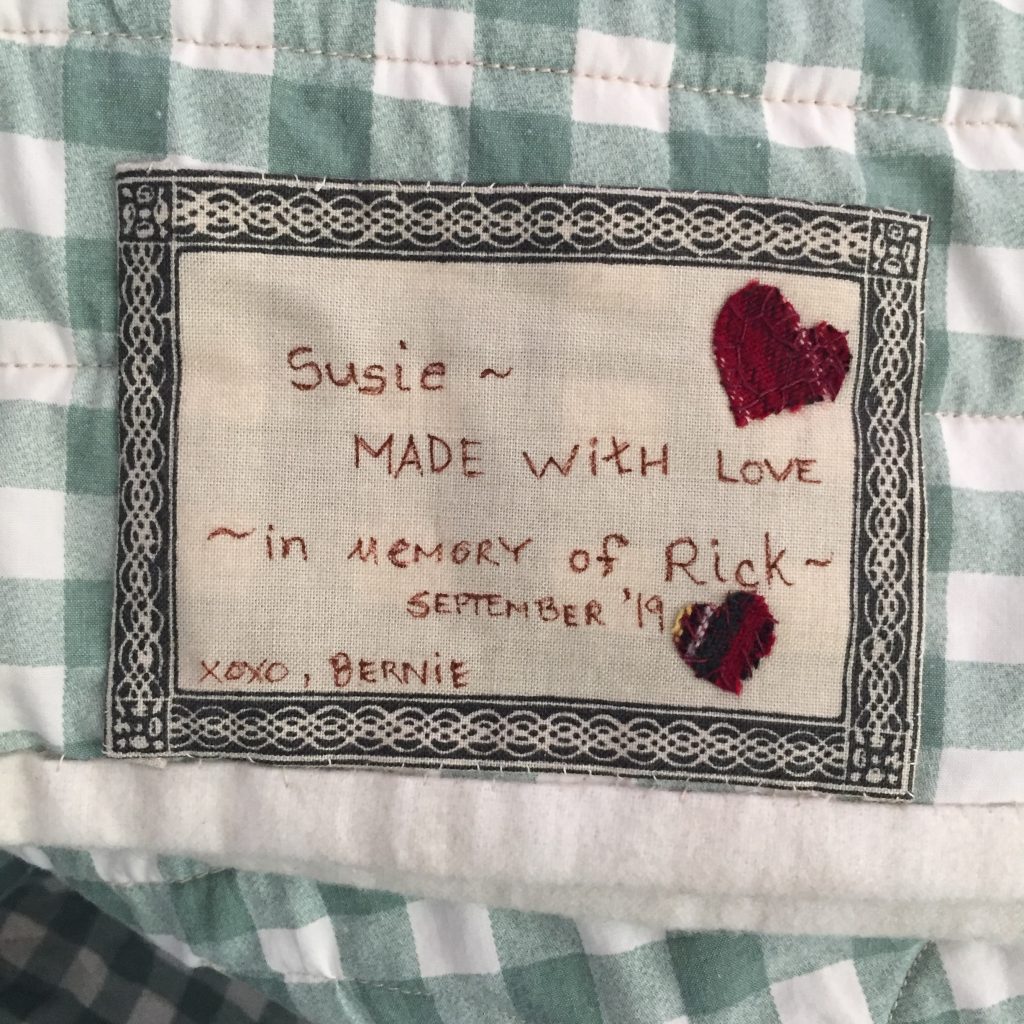 I rarely remember to label quilts but I did put one on the back of this quilt. My handwriting isn't the best but I am glad I labeled it.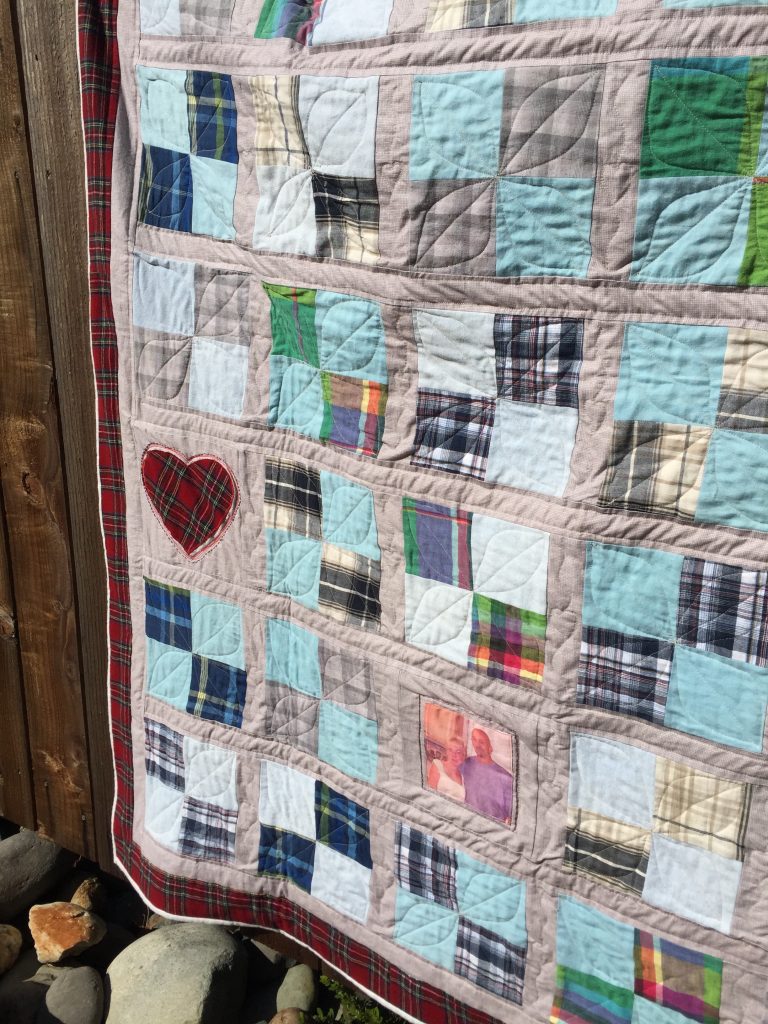 There are some tucks on the backing that really gave me trouble. Other than that, this was a wonderful project and I enjoyed making it. I hope Susie takes comfort in it and loves having the quilt as reminder of her many happy years with Rick.