Guess what? I am in Vermont hanging out with the cutest two year old ever! We arrived on Sunday last weekend. We are staying for two weeks which is just a treat. My husband came along on this trip which pleased H no end. She does love her Grandpa.
We have been on grand parent duty a bit and have also had a couple of days to do some touring around. As you can imagine, the beautiful fall leaves are at their peak right now. Tuesday and Wednesday Ray and I spent time driving east and south to the bottom of Vermont and then up the western side. Of course, this state is small so it doesn't take long to do this. We stopped along the way though to enjoy the sites.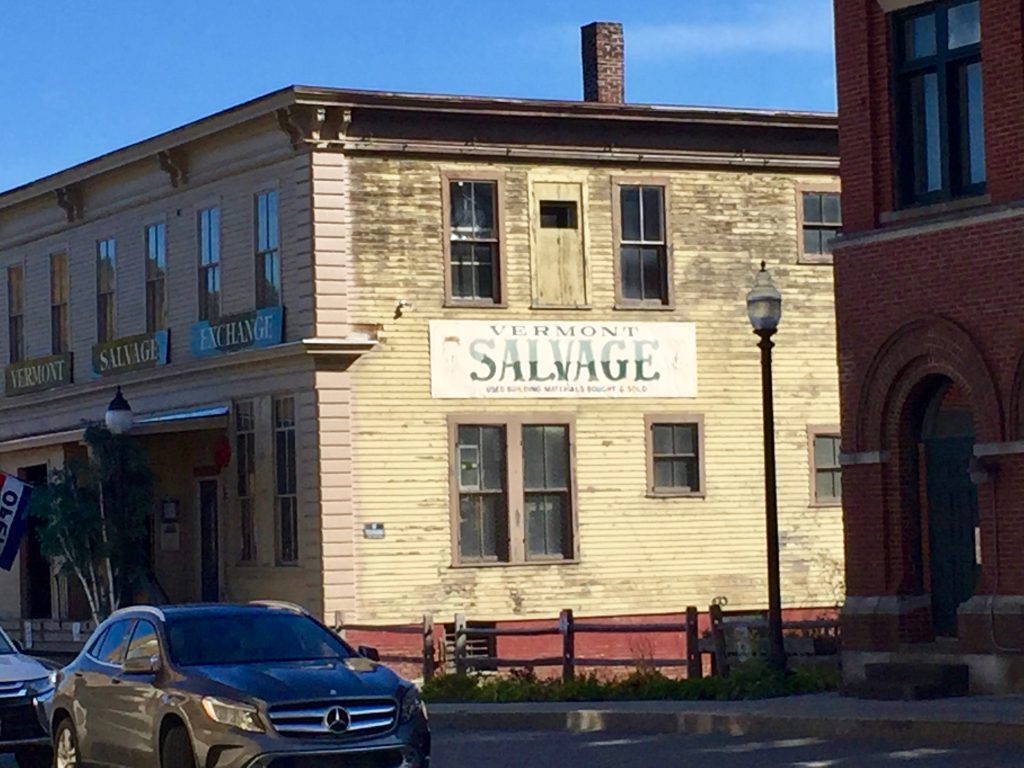 I will share my two favorite places we visited! First of all we found a place called Vermont Salvage in White River Junction. It is a huge building with three floors of all sorts of things that were kept during various home renovations. Ray and I spent a long time looking through pile and piles of fun things that would be great to have if we were fixing up a house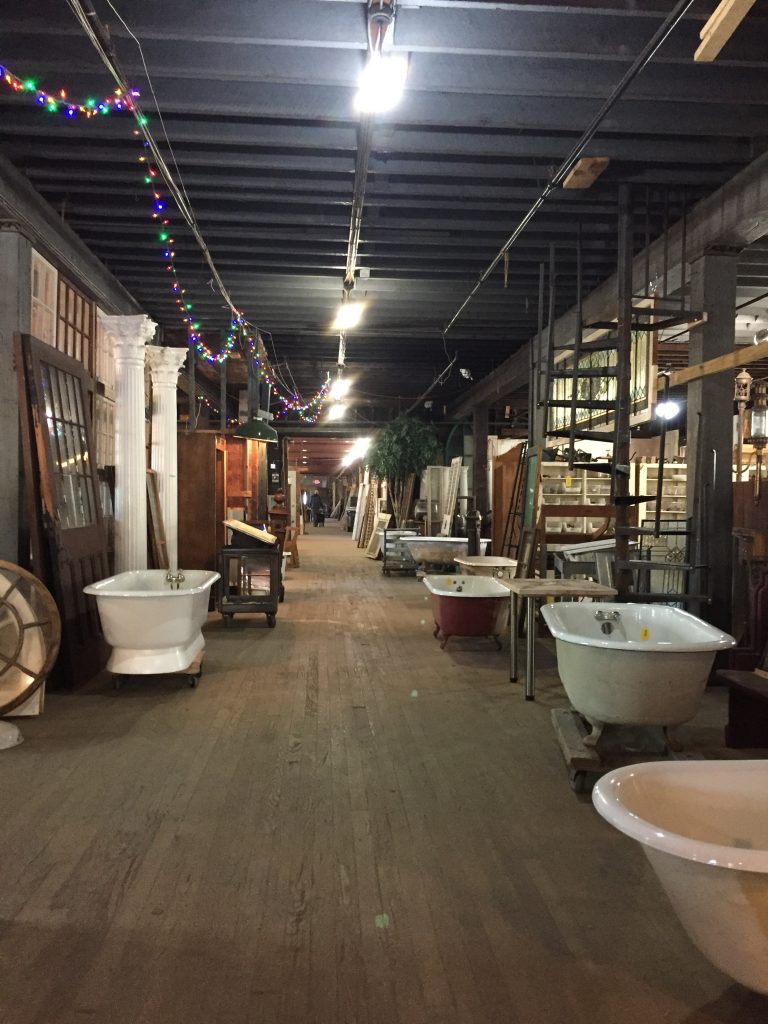 The selection was incredible. Everything from tubs and toilets to mantles and stained glass windows. There were bins filled with hardware, hinges, door handles, cabinet pulls and more.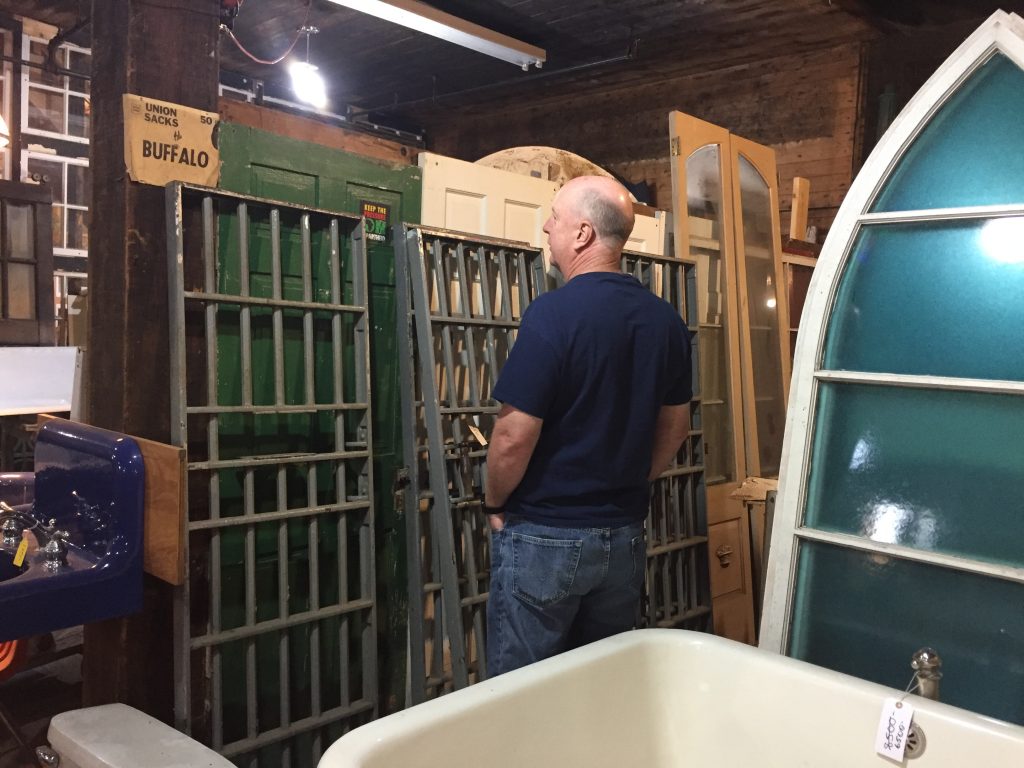 If only we could have thought of a way to use these old jail cell doors!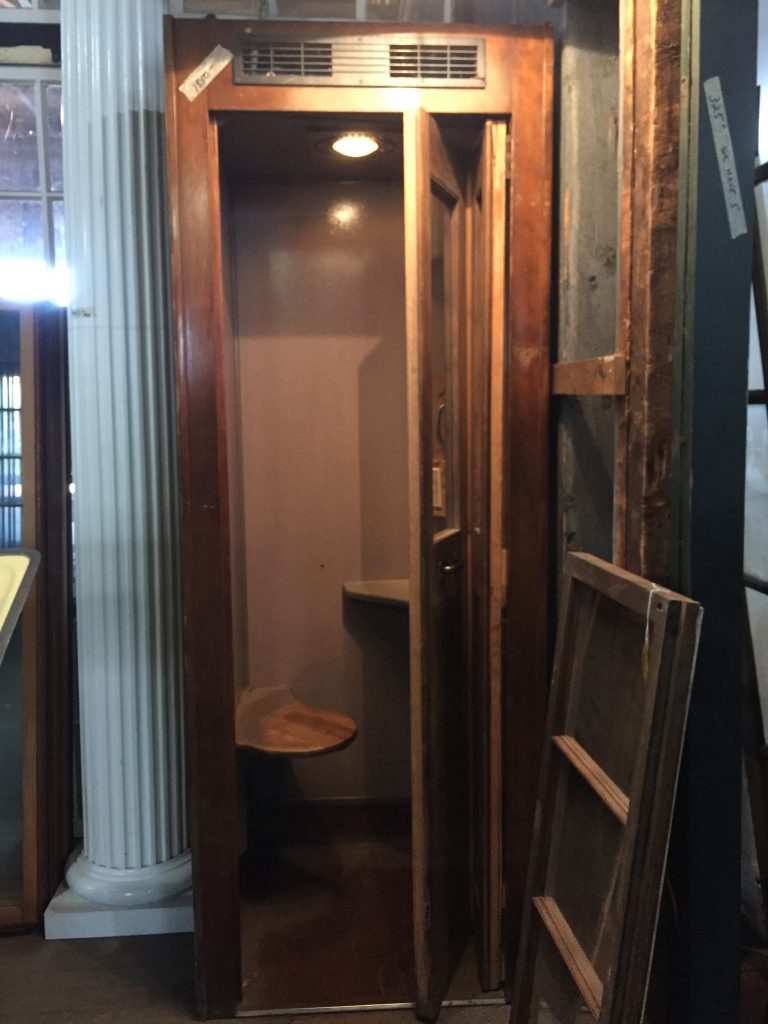 Here we found a wooden phone booth. Where did this come from? I just loved it.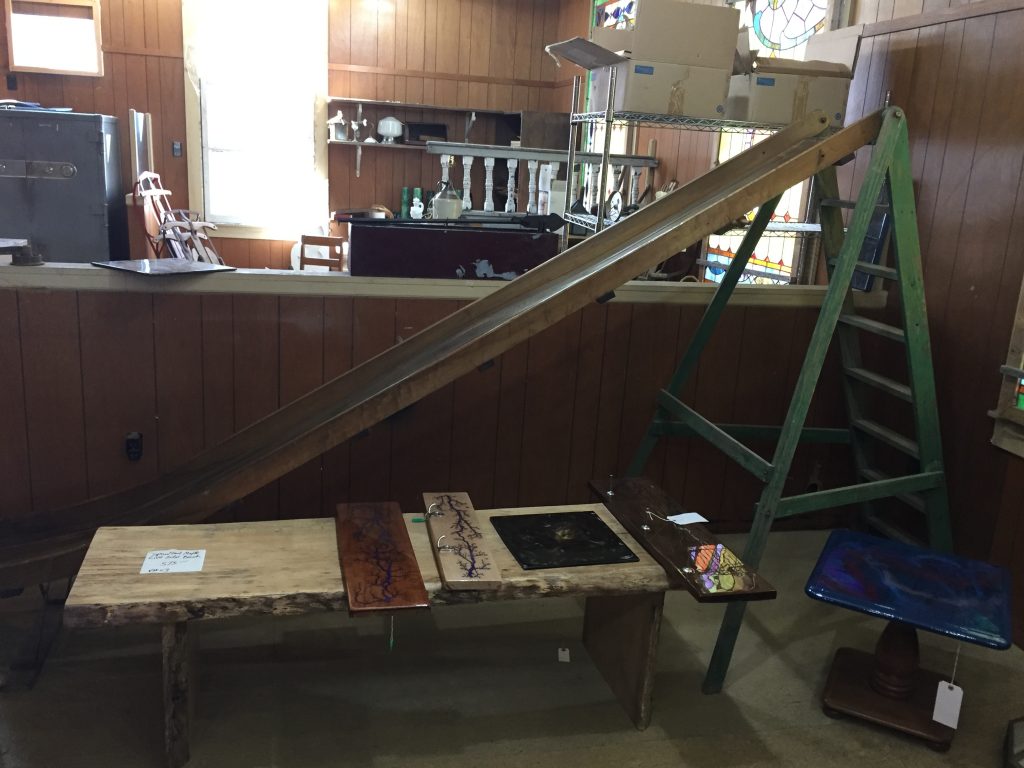 This wooden slide was so fun. It was quite rickety and I found myself wondering if it was made by some devoted father (or grandfather?) for their children.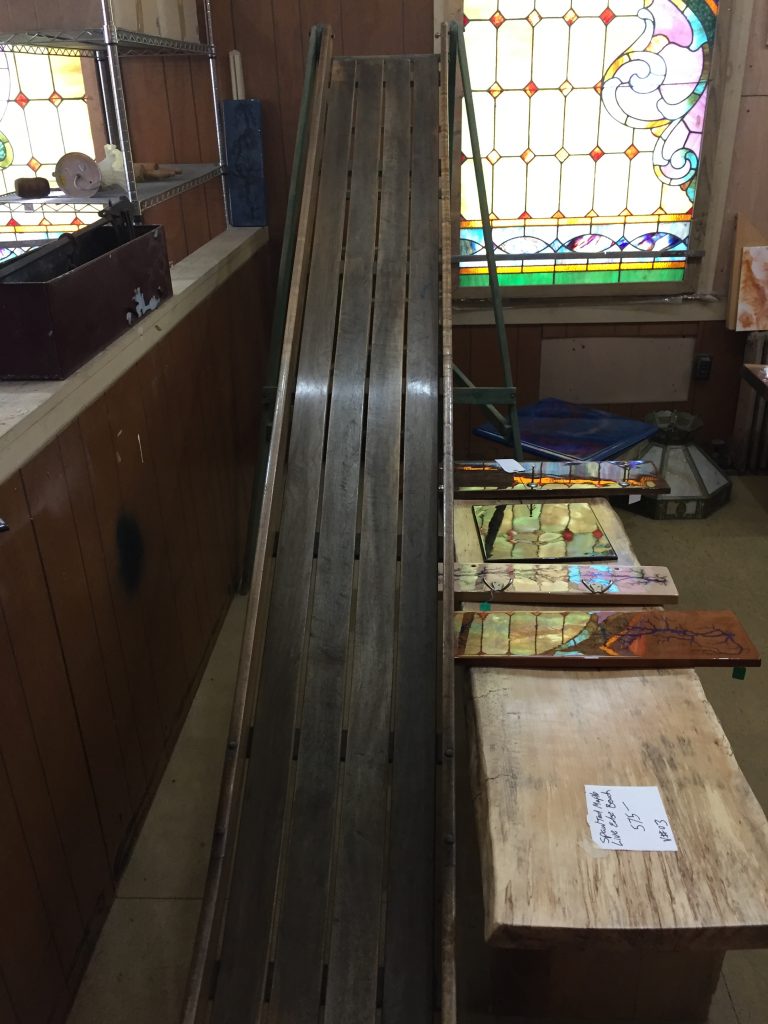 I allows was thinking that my bum would in no way fit this slide! It was clearly made for little kids. Also, it was so steep. Think of how many kids flew down that slide and scrambled up the ladder for another turn!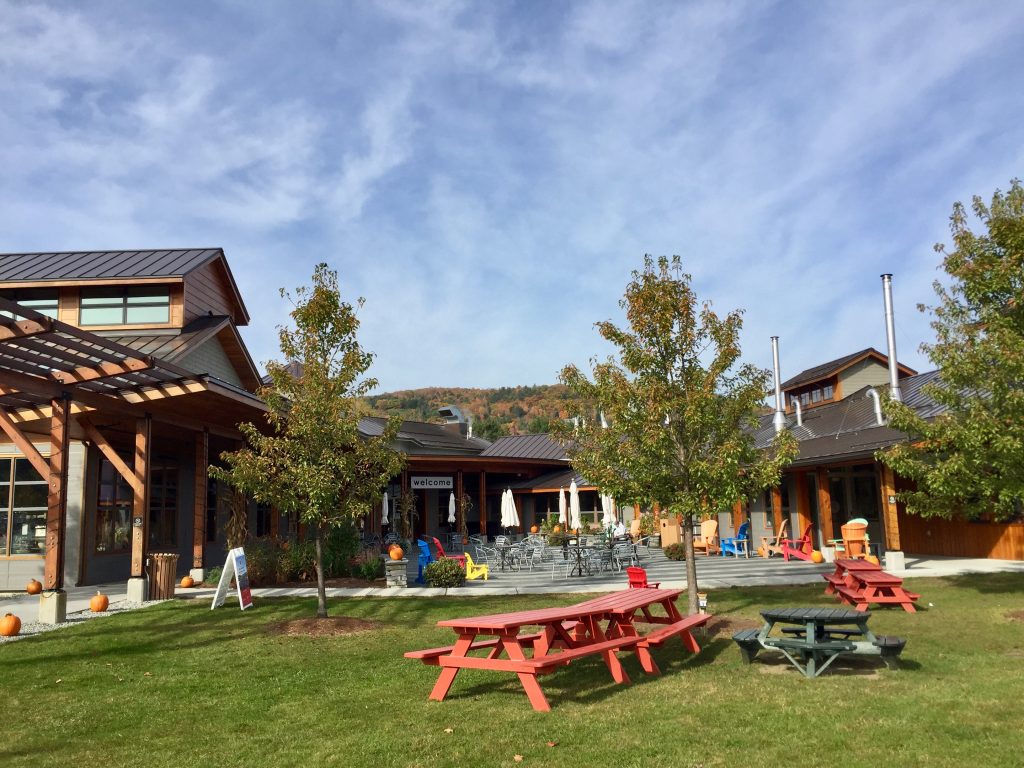 The other place we really enjoyed was a trip to King Arthur Flour. I love their website and use their recipes quite often. Our local grocery sells quite a variety of their flours too. When Julia was out here last summer she had lunch here with her brother and sister-in-law. She told me about it and said the shop was something I would love. Know what? She was so right!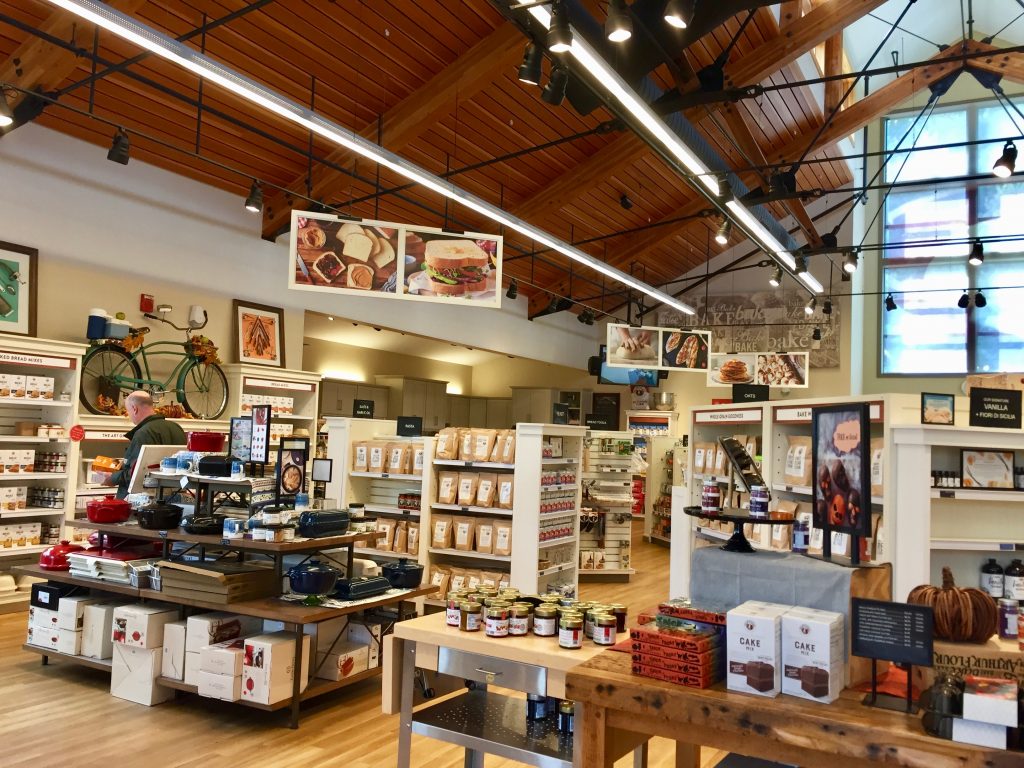 The store is enormous and is filled with baking tools, kitchen decor, linens, cookbooks and baking mixes of all kinds. The only thing that restrained us was the fact that we would have to tote things home to California and the fact that lots of the items are available online.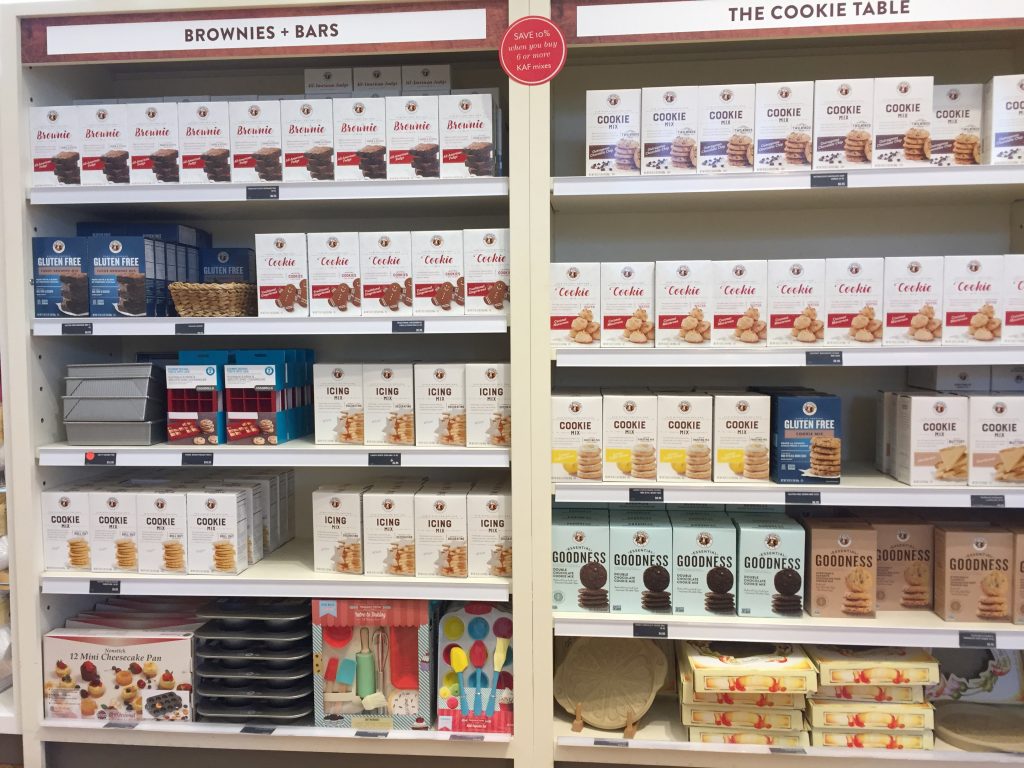 Being there made me want to go home and bake. I really love cooking and baking as does my husband.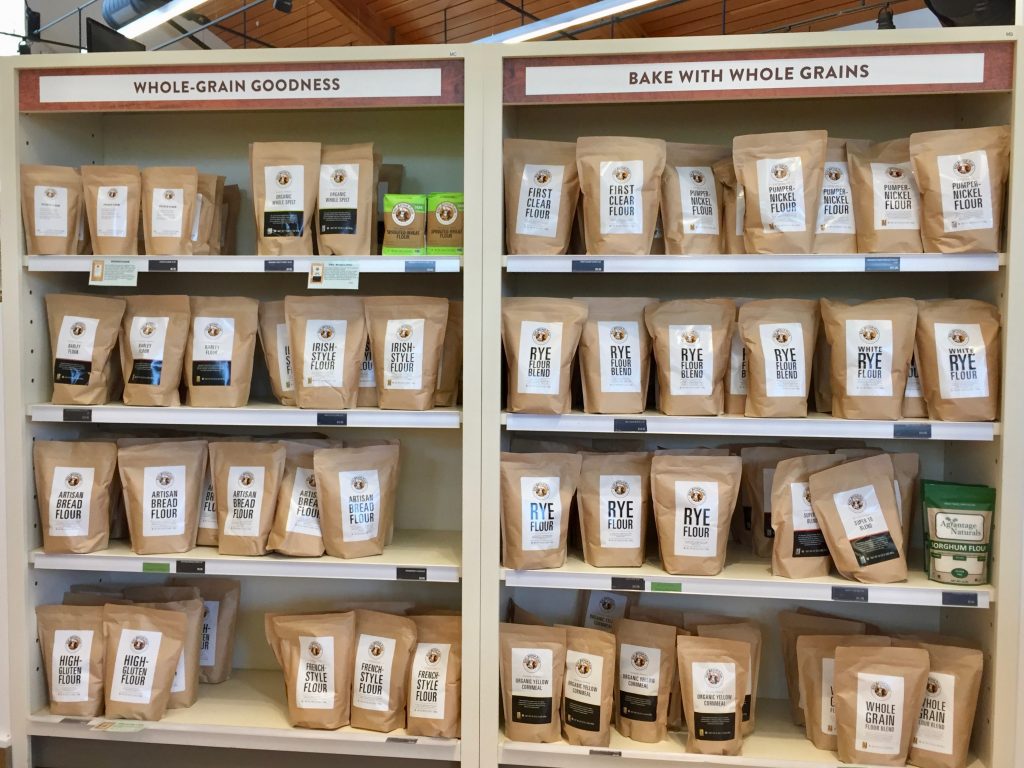 They make wonderful breads and baked goods onsite. Samples were everywhere which was a great selling technique! I liked the huge windows which allowed us to watch the baking in process.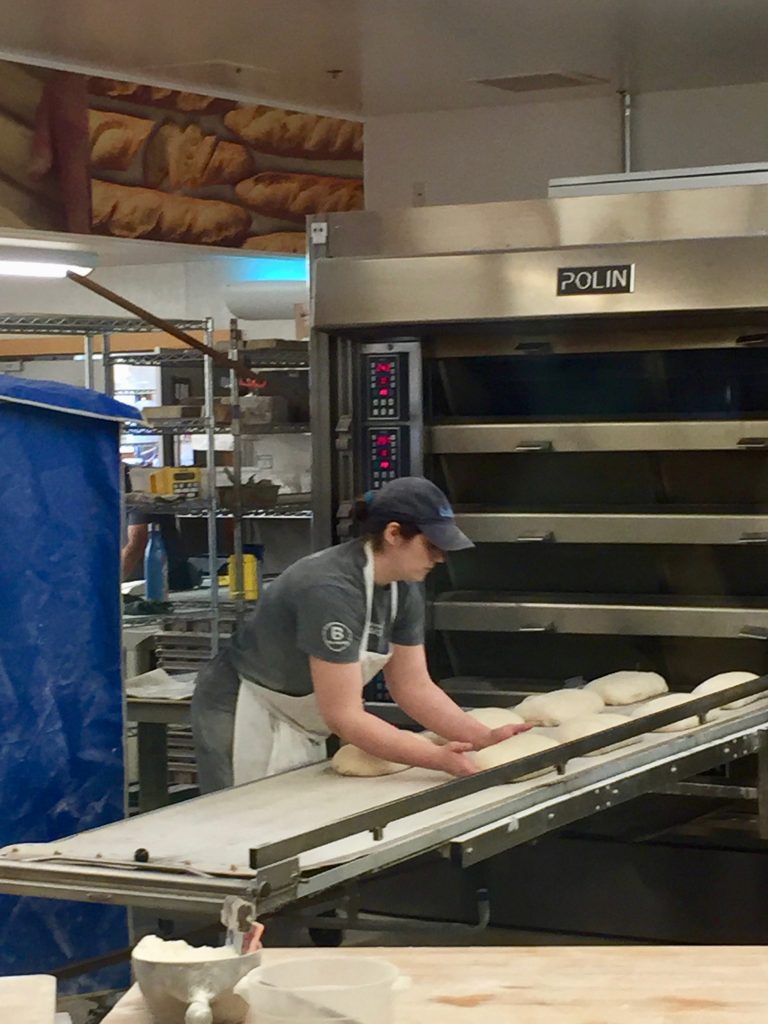 Even more, they have a beautiful classroom set up. The day we were there the class was on making hot water pastry as well as short pastry crusts. I wish I could have snuck in the room just to listen for a while!
The restaurant is great too. We had a fantastic lunch after shopping and wandering. So yummy.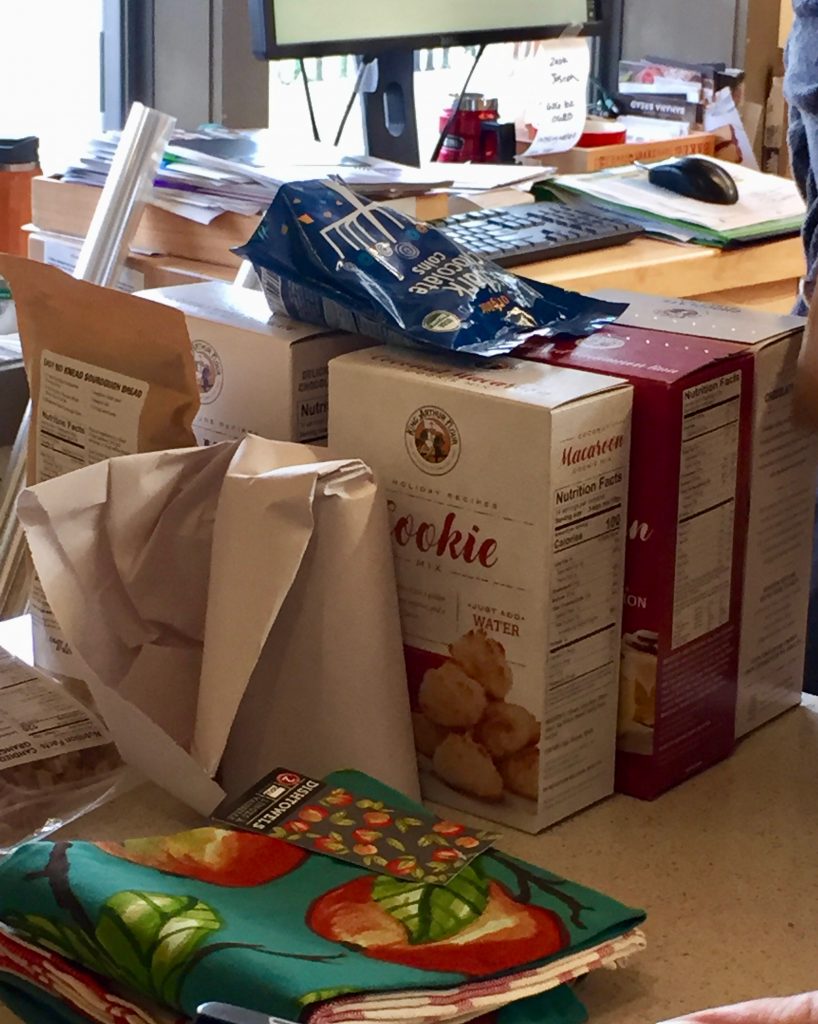 We did purchase a number of the mixes and plan to make some over the weekend. My middle son and his wife are driving over from Brooklyn where they live. So family time means lots of food (at least in our family!)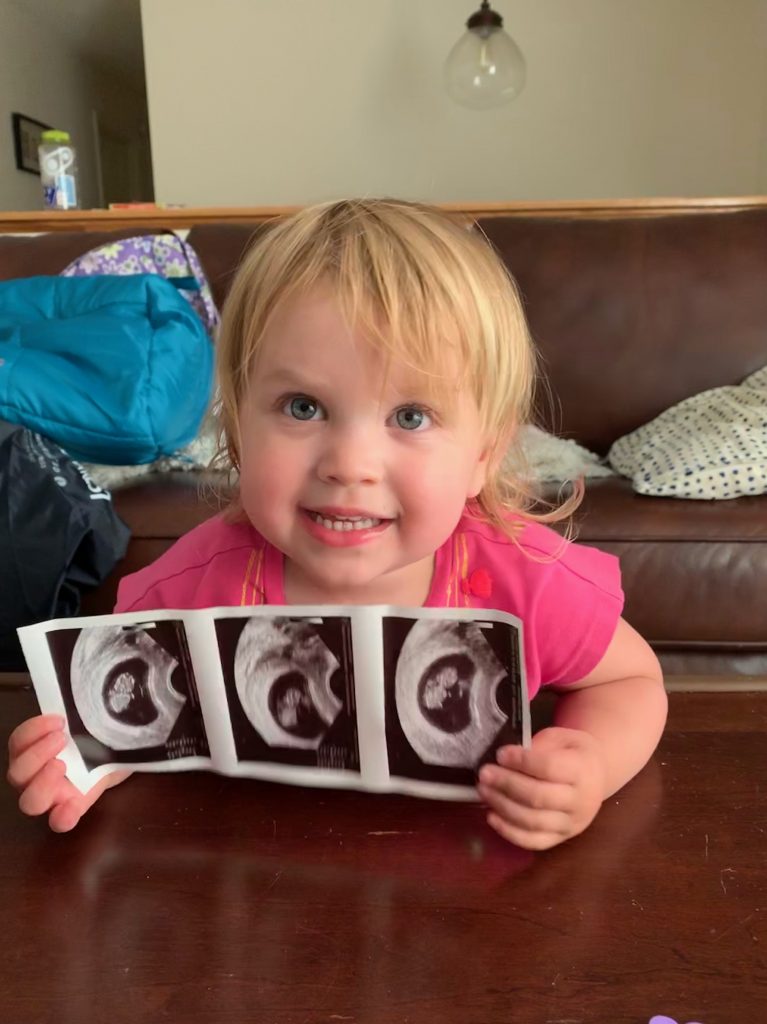 I will close now with this fun announcement! Guess who is going to be a big sister?? We are so excited for grand daughter number two! She is due to arrive in mid-March. Big sister seems to have some understanding of what is to come. She has told me the new baby will cry a lot, want a pacifier and lots of bottles. However she clearly doesn't get the difference in boy names or girl names. She has asked that this child be called Ferdinand. I am really hoping her parents can talk her out of this!

That is my news for now. Hope all is well with you!