About two weeks ago, I was contacted by C&T Publishing asking if I would provide a review of one of their newest quilting books. Always up for learning something new or reading pretty much anything about quilting, I was happy to help.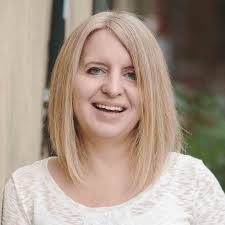 The author, Dorie Hruska, is a long arm quilter, mom, and blogger.  She has her website,  Forever Quilting, set up as both her blog and her professional site for her long arm business. I really enjoyed looking at her gallery to see the work she has done for others. Her quilting style is lovely with many intricate patterns.
The book, Making Connections, is all about free motion and long arm quilting. The goalof the book is to help the quilter choose a motif or pattern for the quilt and then to set a travel path up for moving around the quilt in the most efficient manner, with the least amount of starts and stops possible.  This is really appealing to me. Like many of you, I struggle with how  to quilt something once that quilt top is done.
Reading this book through, I noticed two things that I really liked.  It is written as a workbook with very clear illustrations and directions. The practice builds in complexity as the reader learns the steps.  Also, there are lots of grids printed in the book to draw on.  The grids are bigger than graph paper but not quite big enough. When I practiced, I copied the page and enlarged it on our printer.  Finally, the book is printed in landscape orientation, not portrait. This makes it much easier to use as you don't have the binding on the left side making it awkward to draw.
I took away a few really helpful ideas from Dorie's book:
Doodle the design before quilting.  I know this, we all know this, but it helps so much! There is such muscle memory in free motion quilting and by drawing it several times over, that routine settles into our brain before we begin quilting.
While doodling the design and then while quilting, think, or say, the pattern you are moving in to keep you on track.  For example, Up, Down, Over, Up, Down, Over – or whatever works.  When Dorie maps out a path in the book, she sets this up for the quilter. As a beginner quilter at best, this was pretty helpful.  Seems so simple, but that little mantra was kinda cool. 🙂
Don't try to quilt the whole design in one pass.  Dorie layers the design so you might do one pass, the come back and add a layer to add another detail.  I get this and think, eventually, it will be helpful to me.  I am not quite there yet.  Some of the designs she illustrates for the reader are quite complex. She does use different colors so you know which pass you are working on each time. Also, she numbers the path so you can see what direction she is taking you in. This is quite helpful.
The method used in this book is based on grids.  The perfect example is basic patchwork, or nine patch blocks, where there is an obvious grid.  The more experienced quilter would be able to apply it to more complicated blocks.
I didn't have a quilt top on hand that would work for this so I didn't actually quilt anything.  I did do some drawing to get that path ingrained into my brain though.  After drawing a bit, I made a quilt sandwich with some scraps of fabric and batting.  I drew a 3″ grid on it to practice.  Once I got going, my sewing machine gave me fits.   So, I had to quit and I took the machine in for service.  I have been putting it off and now it was sending me very clear messages that it wasn't going to perform well! But ugly as the stitching was, the idea worked – I knew how to move along the design without getting stuck in a corner somewhere.  This methodology requires planning though.  It isn't one where you move freely around on the quilt top, filling in sections as you go along.
If I were asked, I would tell the readers this is probably a book for an intermediate quilter. I think I could follow it for the basic design and travel flow but I don't think, as a beginner, I could layer the designs and achieve a nice result.
Overall, I enjoyed the book and think it is a valuable resource for my library.  As I continue to practice, this will be very helpful.  Dorie and C& T Publishing have generously provided a book for me to giveaway to a lucky reader.  If the winner lives in the US, a hard copy will be sent.  For winners outside of the US, an Ebook will be provided. For those of you that want to go ahead and purchase the book, it is available through C&T Pubs or directly from Dorie's website (she will send an autographed copy!)
To enter to win, please leave a comment on this post.  If you follow me on Instagram or Facebook, you are welcome to leave a 2nd comment for another entry.  Sign up for my newsletter (which is sent out every month) for another entry.  (Sign up form is at the top of the page on the right side.)  That is three possible chances to win!!
THIS GIVEAWAY IS NOW CLOSED.
For even more chances, please visit the other bloggers involved in this hop.  Lots of gorgeous quilting has been done to display all this book offers. Go check it out!  Here is the schedule:
BLOG HOP SCHEDULE
Friday September 1st
C&T Publishing Blog; @ctpublishing on Instagram
Monday September 4th
Holly Anne Knight Blog; @stringandstory on Instagram
Susan Arnold Blog; @quiltfabrication on Instagram
Tuesday September 5th
Becca Fenstermaker Blog; @prettypiney on Instagram
Teri Lucas Blog; @genqmag on Instagram
Wednesday September 6th
Sherry Shish Blog; @poweredbyquilting on Instagram
Pam Morgan Blog; @sweetlittlestitches on Instagram
Thursday September 7th
Katy S Blog; @katyquilts on Instagram
Laura Piland Blog; @sliceofpiquilts on Instagram
Friday September 8th
Suzy Webster Blog; @websterquilt on Instagram
Bernie Kringel Blog; @needleandfoot on Instagram  — You're here!!!
Monday September 11th
Jamie Mueller Blog; @sunflower_quilt on Instagram
Nancy Scott Blog; @masterpiecequilting on Instagram
Tuesday September 12th
Sherri Noel Blog; @rebeccamaedesigns on Instagram
Anorina Morris Blog; @sameliasmum on Instagram
Wednesday September 13th
Yvonne Fuchs Blog; @quiltingjetgirl on Instagram
Barbie Mills Blog; @thequiltingmill on Instagram
Thursday September 14th
Afton Warrick Blog; @quiltingmod on Instagram
Kathy Bruckman Blog; @kathyskwiltsandmore on Instagram
Friday September 15th
Susan Arnold Blog; @quiltfabrication on Instagram
Dorie Hruska Blog; @foreverquilting on Instagram