The weekend is just about here. Julia is going to her first high school football game tonight and we are not a football family. It is rare that you'll hear any talk of sports in our house. But I am fairly certain that 14 year olds don't go to football games for the sport – it's all about the friends. She will have a great time and I will wonder how she got to be this age so quickly.
It was a busy week here in Grass Valley, CA  (doesn't that sound just like Garrison Keillor? I love him.) I decided I was tired of looking through filthy windows so I hired a couple of window cleaners to come and clean them. We have lots of windows (40 to be exact, I paid per window so I now know this number.) Turns out that having windows cleaned involves lots of prep on the part of the window owner. They asked me to clear any items near the windows so they could have access.  Yikes.  My sewing table, ironing station and cutting station are under a window. I am sure you can imagine. But after I got the house put back together, it was well worth it. Shiny clean windows. Just in time for fall colors… the maple trees near these windows turn a great shade of yellow-gold and now we will enjoy the changes that much more. (Well, that's if fall ever comes, it is a balmy 98 degrees outside today.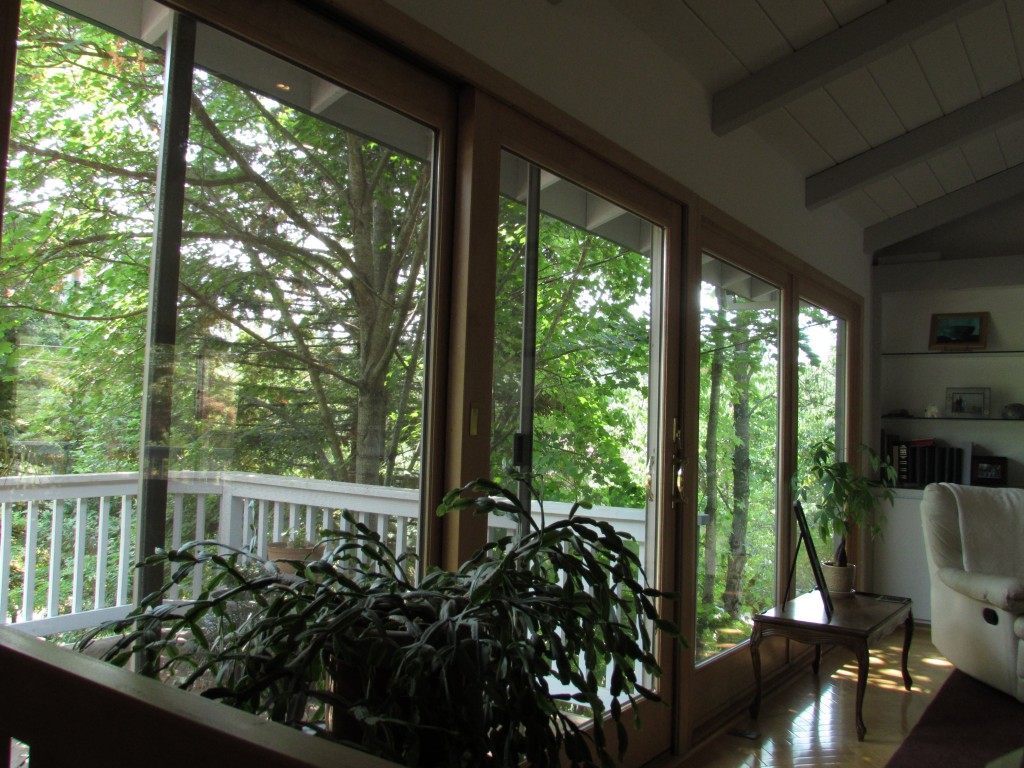 Time in the sewing room was not plentiful this week. I did finish up one quick project though. Remember the block-hop that I posted about last week? When I was playing with the design for that block, I did a mock up first. I used some holiday fabric that I had (mainly because it was right next to the cutting area and saved me the long walk to the closet across the room where my stash is stored.)  The block was pretty though and I wanted to use it for something.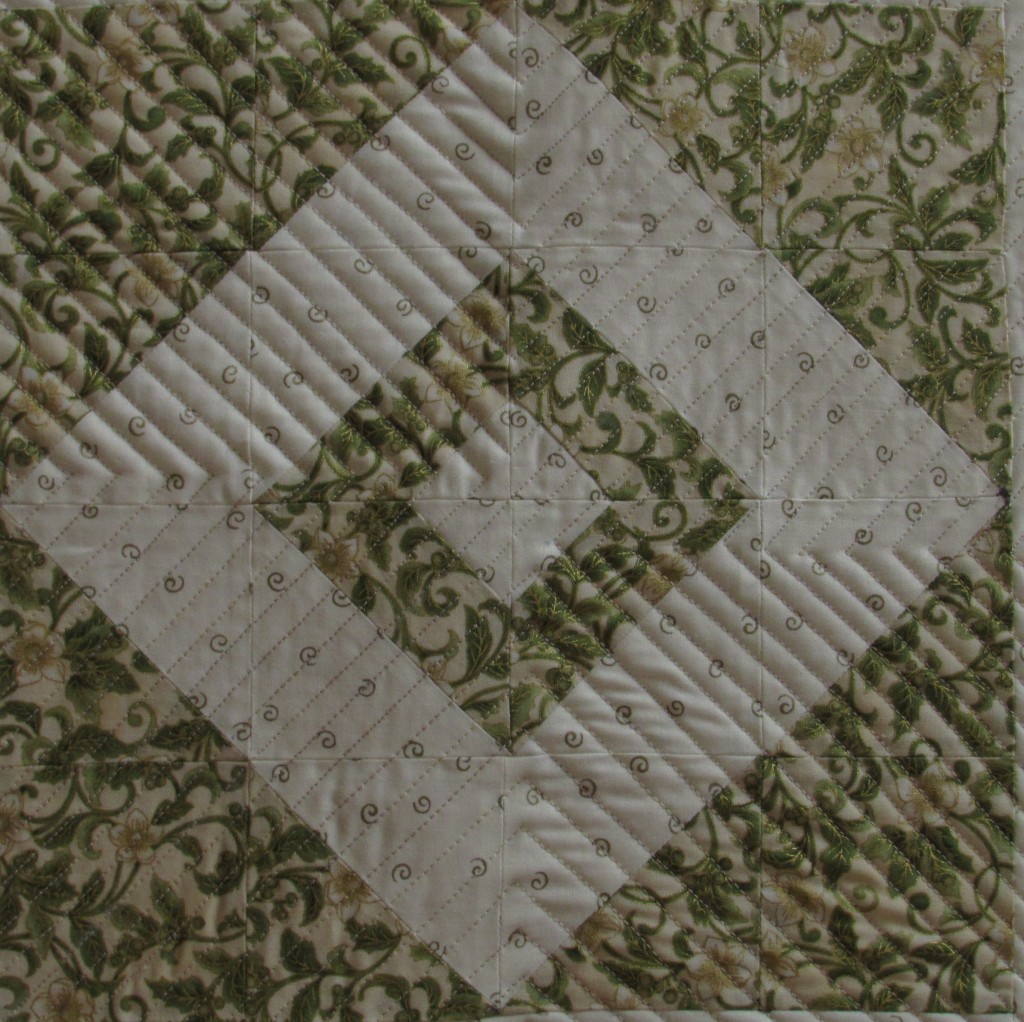 I added two borders, one 2″ wide and the other is 3″ wide. With these borders I ended up with a pillow cover that is about 21″ square.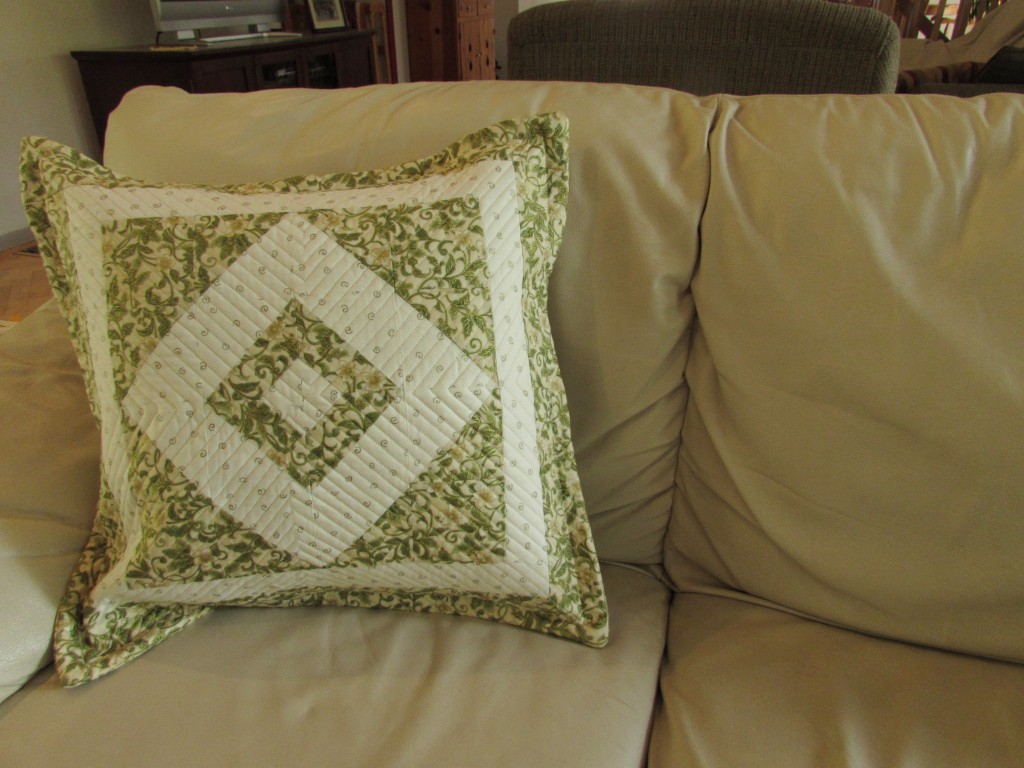 I used an envelope backing and stitched a seam 1″ in from the perimeter to make a flange.  Straight line quilting with a fairly narrow gauge was done on an angle, dividing the pillow into four quadrants.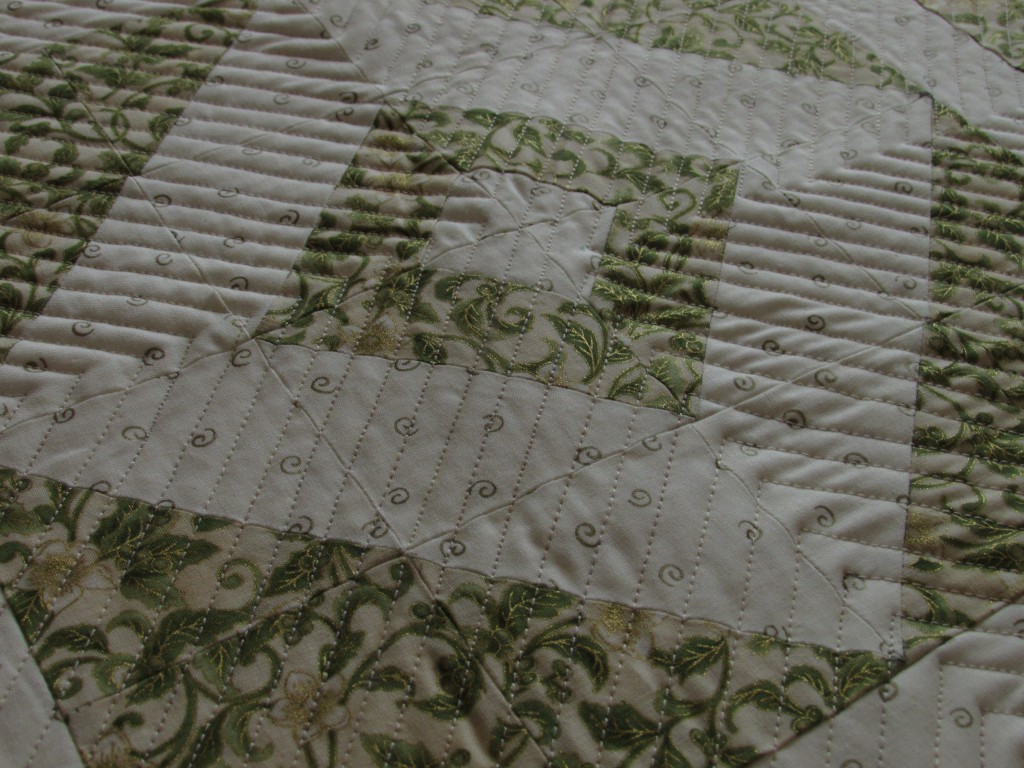 I used a Mettler variegated thread with shades of gold, silver and cream which I love with these fabrics.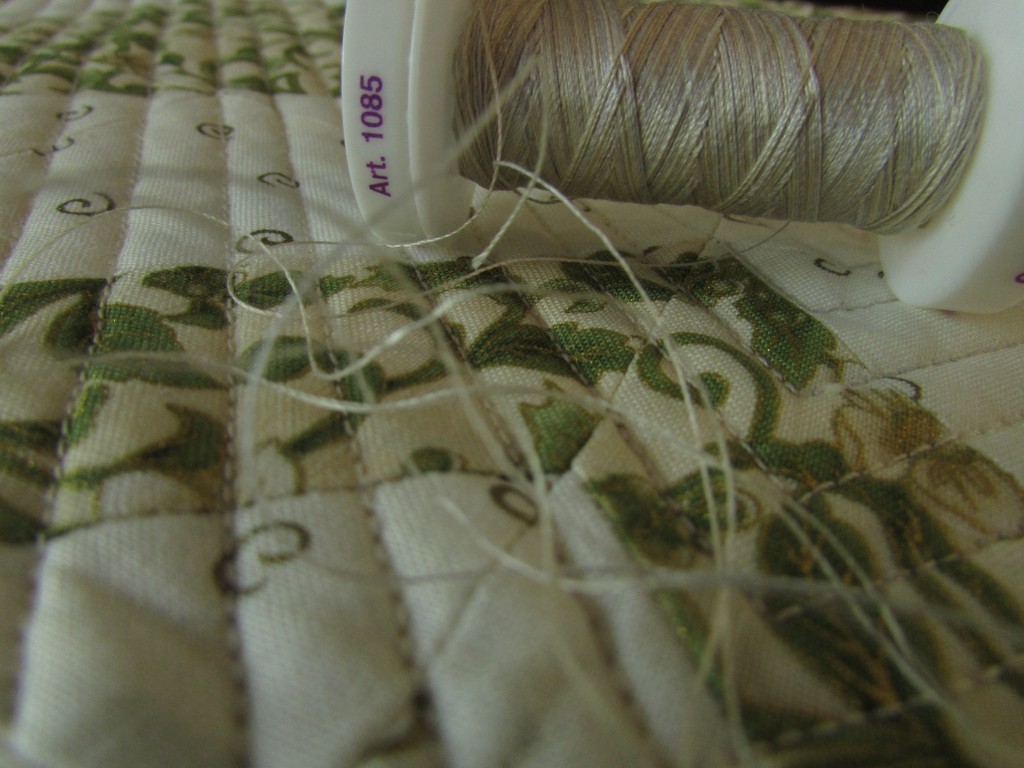 When I quilt a pillow, I sandwich the quilted portion with plain muslin and pieced batting scraps. The quilting looks kinda cool on the muslin side.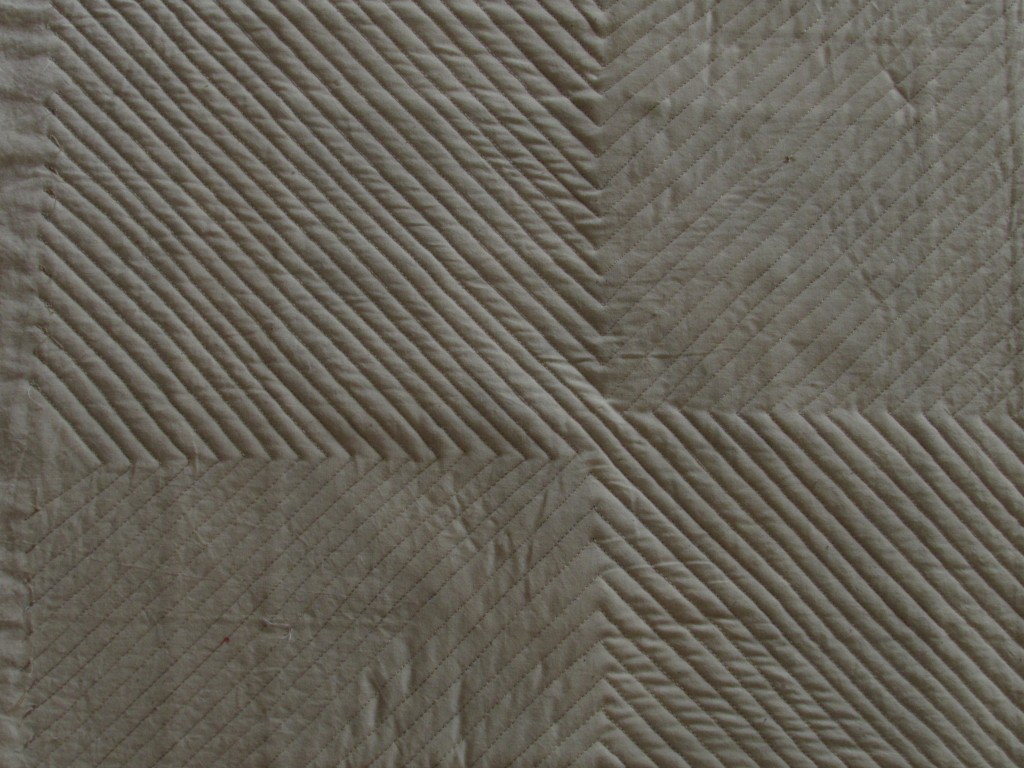 It makes me want to try some sort of whole cloth project to really emphasize the quilting. Another addition to the list….
It will be fun to pull this out in a few months when the time comes to decorate for the holidays. Hoping everyone has a great weekend. Seems like it is hot across the country right now. Maybe this is the last blast of heat before wonderful autumn starts.
Linking to Finish it up Friday at Crazy Mom Quilts, Confessions of a Fabric Addict as well as Freemotion Mavericks (even tho this is quilted with a walking foot, not my darning foot.) All links to these link parties are available at the top of the page, under Link Ups.