Setting goals on a monthly basis, as I have been doing this year, seems to make the time buzz by even faster. I am not sure this is a good thing.  My goals for this month were to finish my Alison Glass Mini Quilt for my first swap, make the row of green blocks for the RSC15 project that I am doing, and to finish two bunk bed bags (a custom order for a friend). Here we are with four days to spare and it is all completed!
It was kind of one of those silver lining deals. I finished the bunk bed bags first (posted about them here). After that I completed the mini quilt. I didn't think I would get to the Classic Stitches Row Quilt (my RSC15 project) but things are always changing, right? I was supposed to go visit some family in Houston last week but I was knocked flat with a succession of migraines. I ended up not going at the last minute. This was a huge disappointment for me, but certainly wasn't the first (and won't be the last) time that I have had to cancel plans due to migraines. Once I was past the worst of it, I was left with a couple of unexpected days to sew (that is the silver lining!) I cut into a pile of green scrap and came up with a row of Losses and Crosses blocks which were the Classic Stitches BOM for May.

I made the simpler version of the blocks that Mari offered up for this month. These blocks are a bit fussy and I decided I could only make so many 2″ HST's without going crazy. I like the blocks though I think they are better suited to a larger layout so that the secondary patterns show up. You don't get the full effect in one row of six inch blocks.  If they are clustered together, the effect is very nice.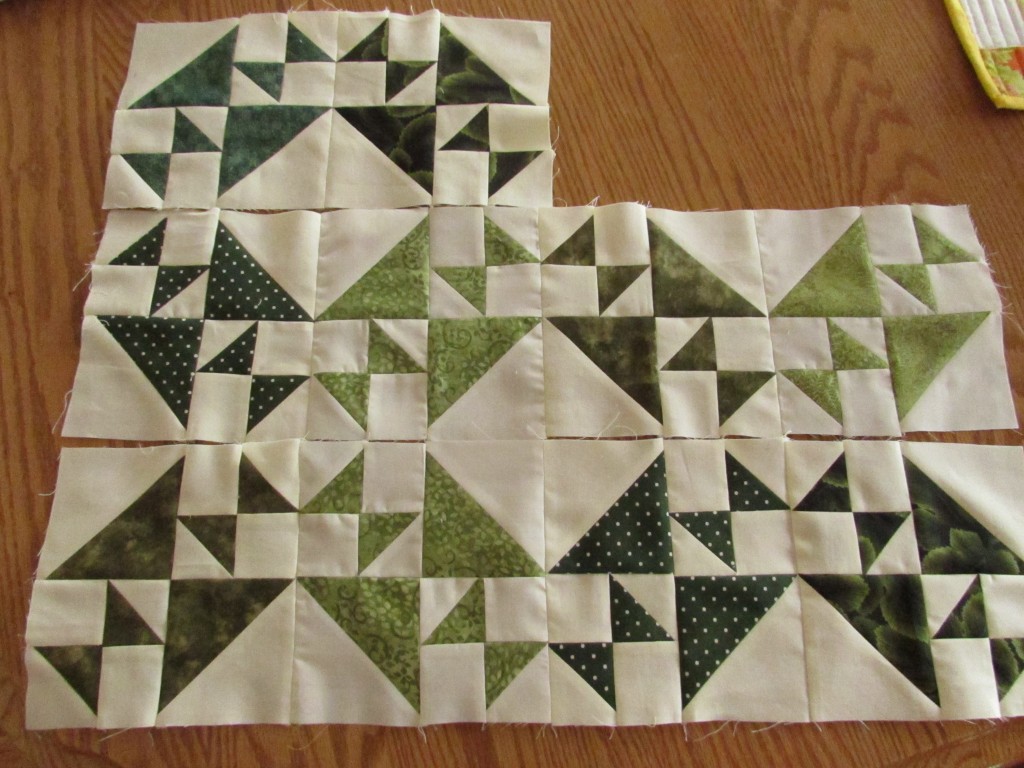 This row quilt is growing and growing. I am trying to decide if I want to keep making all of the rows with six inch blocks or if I should make some rows with larger blocks to add variation. I need to decide this soon since I am nearly half done.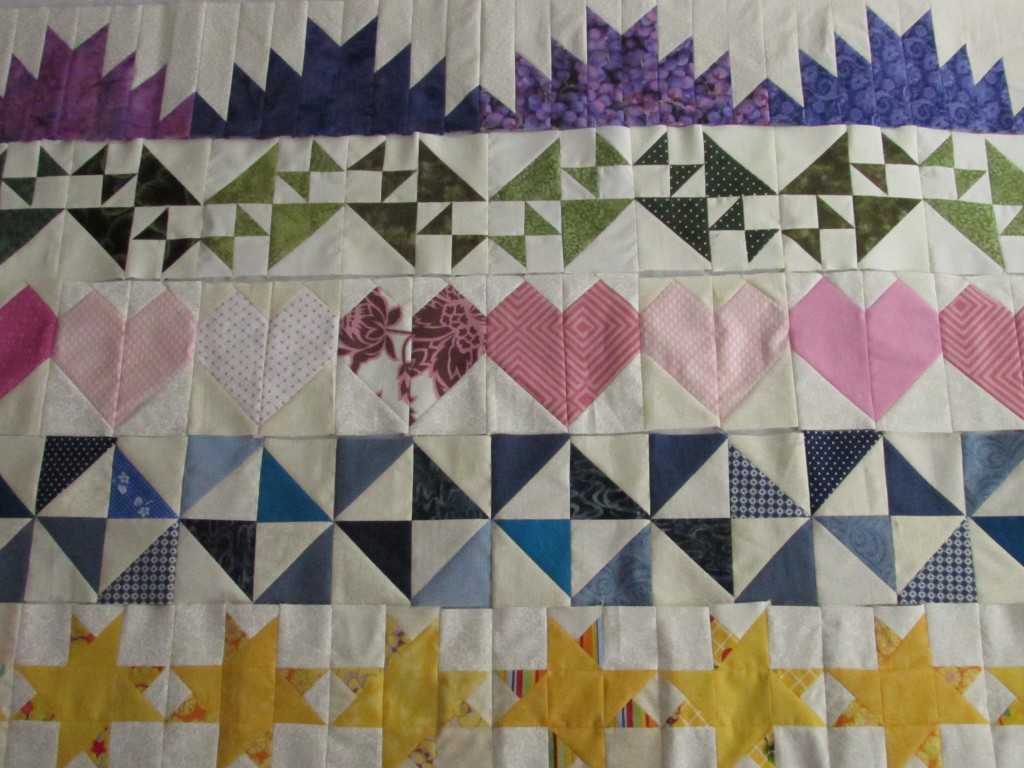 The mini quilt turned out great. Very glad to have this finished and also that I am able to link up with ALYOF since I missed that boat in April!  I just packed it up to ship it off to my partner in Michigan. Kind of hard to gIve it up so I really hope she love it!  I am excited to see what sort of mini I will receive.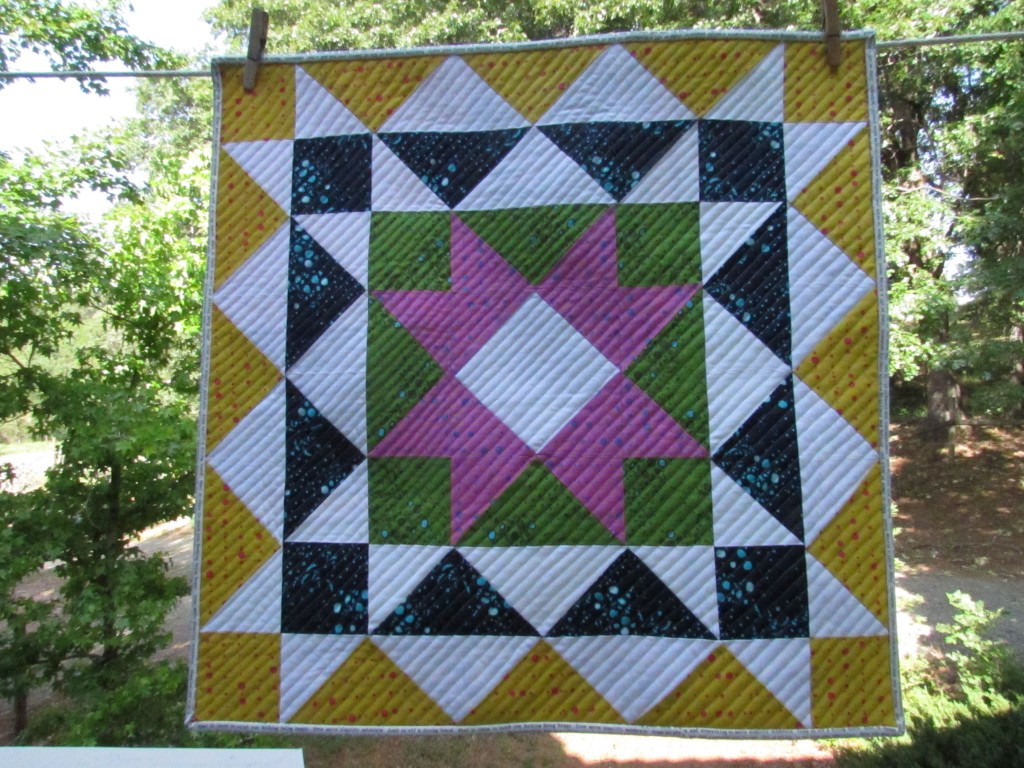 I have quite a bit of Alison Glass fabric so I made a pieced back for it.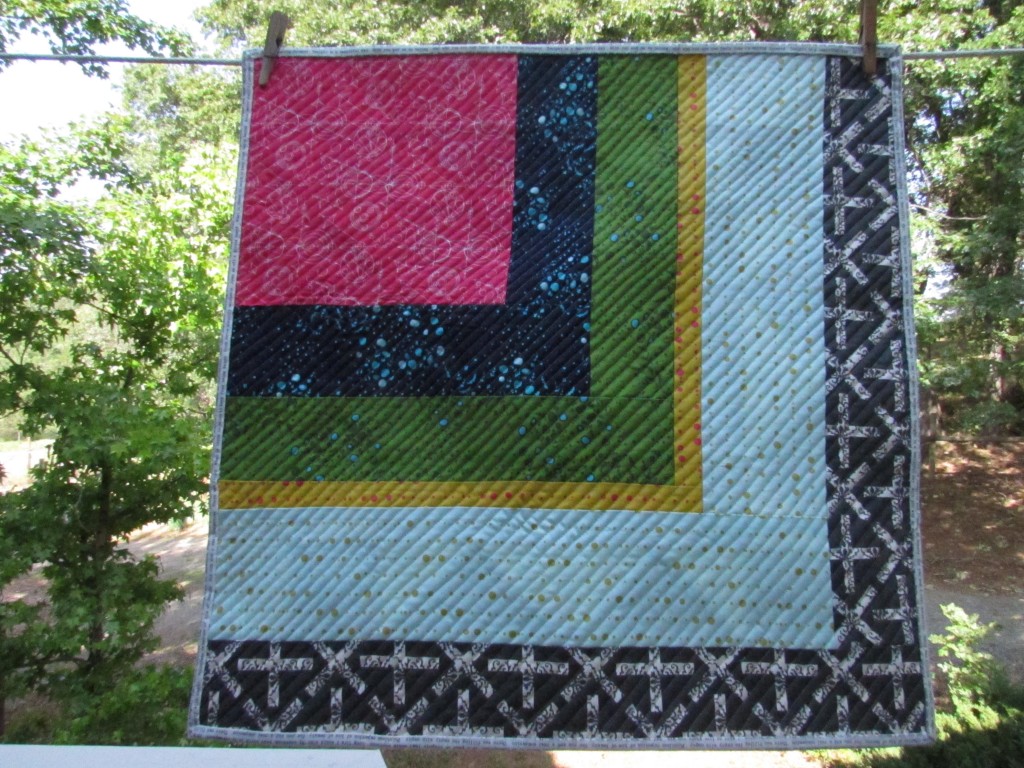 I love the dense quilting.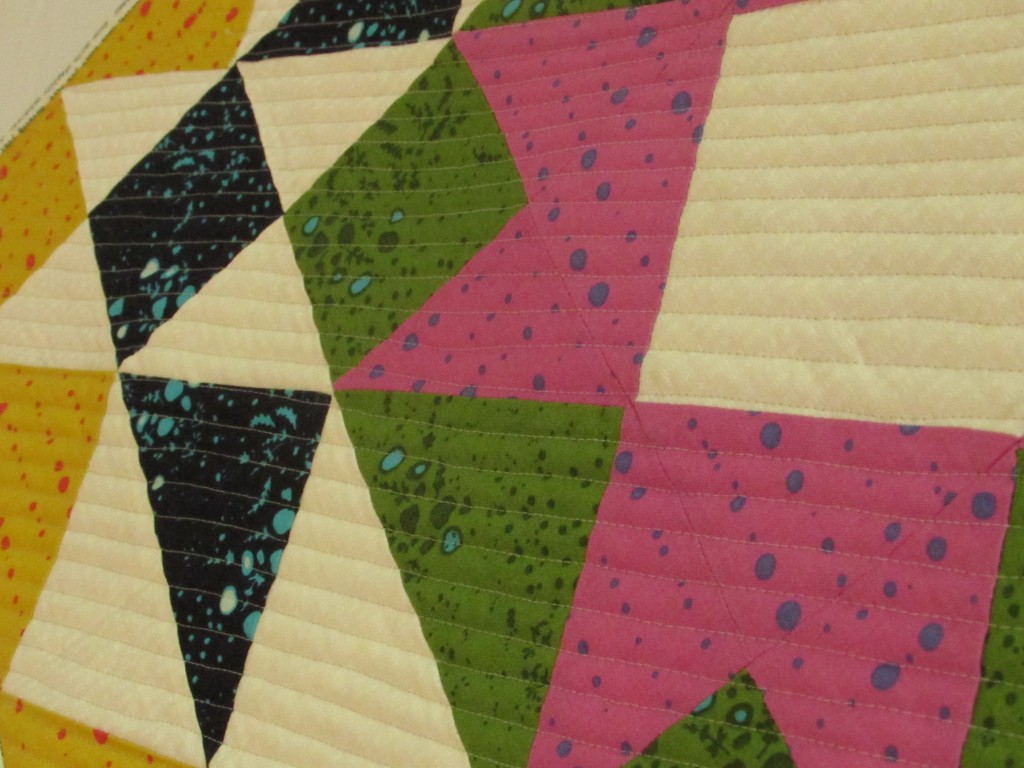 My points match up well which I am quite proud of. I have been working on precision and it is finally improving.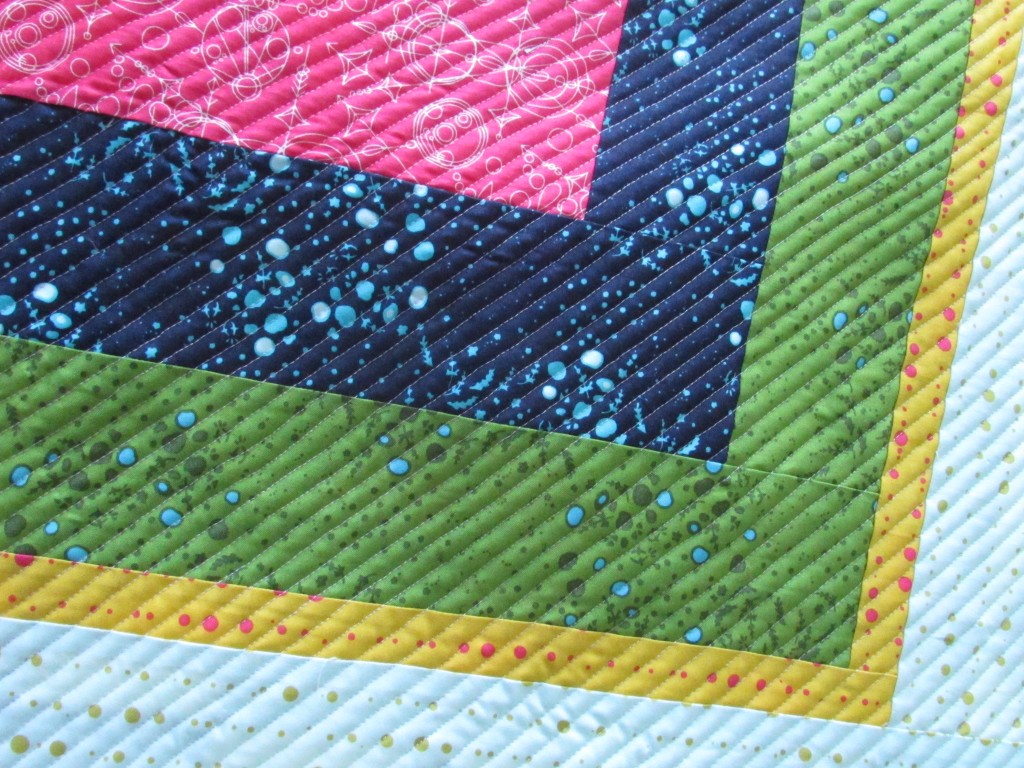 Looks like it is time to think about what to work on in June! I have several things in process so it will help to block it out and make a plan.
Linking up with Lorna at Let's Bee Social and Amanda Jean at Finish It Up Friday, as well as ALYOF at Sew Bittersweet Designs and Angela at So Scrappy.