This is a quick post to bring a little smile to your day. Over the past several months our family has grown by three.  It has been wonderful to welcome the three newest members to the family. This brings the great granchild count up to 12 for my parents. Quite the family my parents started; they had six girls and the six of us had a total of 21 children between us. Now there are 12 great grandchildren (so far!)
When I found out about all of the babies to be born in the beginning of 2017 (we had one born in January and two born in March) I got busy making some quilts. Now that the babies are here and the quilts are gifted, I want to share photos of these sweet babies and their quilts.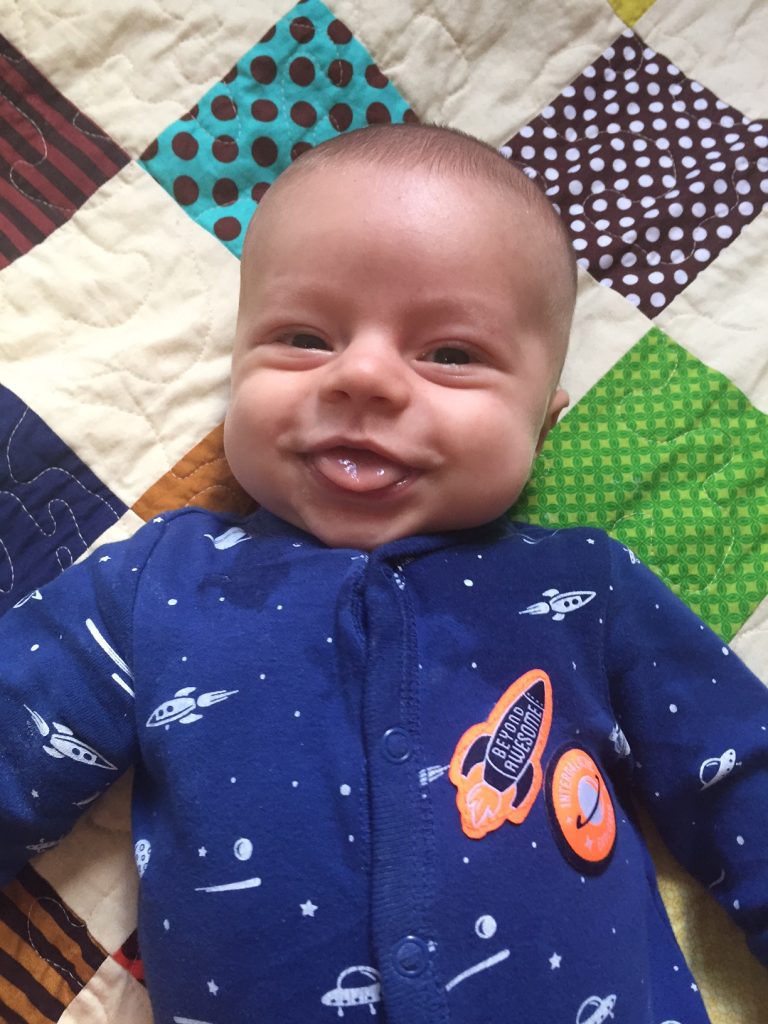 This little guy was born January 17th. He has the lattice quilt I made for him last fall. (Read about details for this one here.)  Isn't he adorable? Have you seen such a cute smile? His two older sisters dote on him. This lattice quilt was based on this tutorial.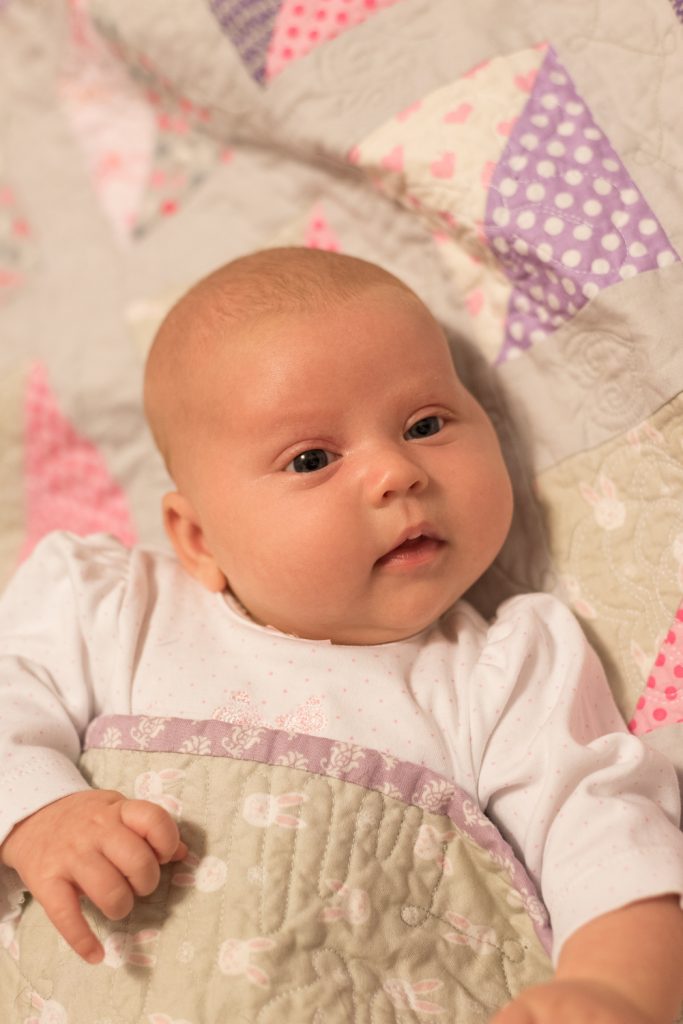 My sweet grand daughter was born next, on March 7th. She is so darn cute. This girl got a quilt of HST's based on the Simply Snuggly pattern. More details on this project can be found here. Her presence in this world means I will be traveling to Vermont when I can and enjoying the stream of photos her parents share with me in the meanwhile. She just started to smile last week and it melts my heart to see those smiles.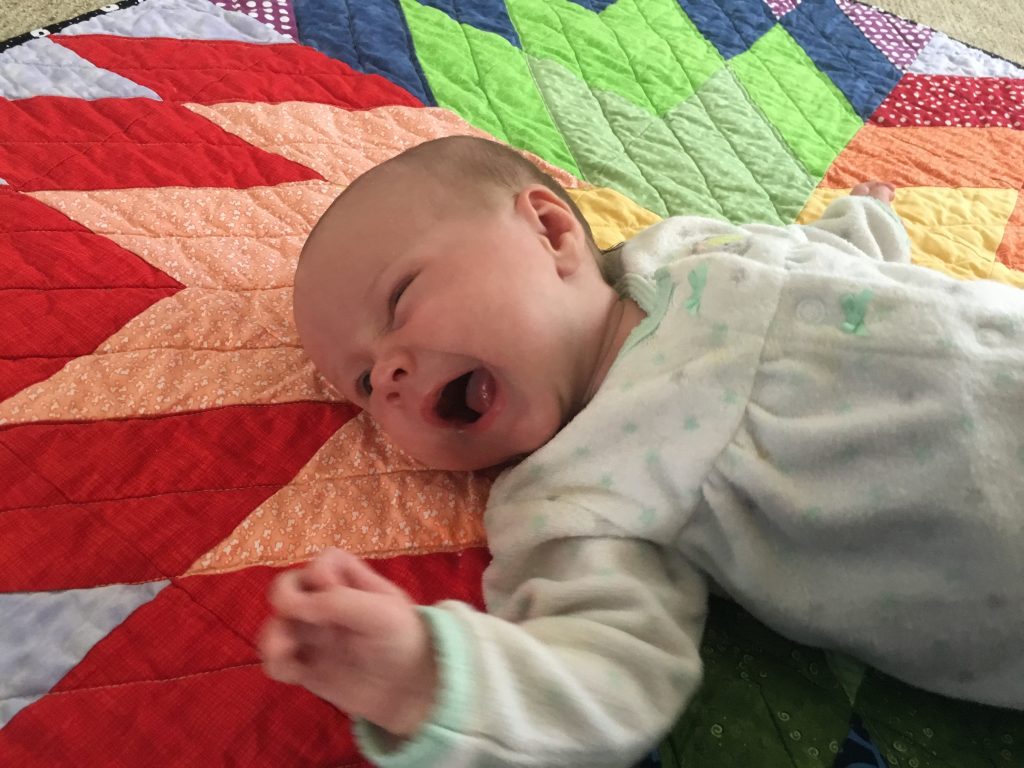 Finally, the third baby, this adorable girl was born at the end of March. She also has two older siblings, a brother and a sister. I made her the rainbow star quilt using the When You Wish pattern by BonJour Quilts. For details on this quilt click here. I really loved making this one and will definitely use this pattern again.
Hope you enjoyed these sweet pictures. I love seeing the babies with the quilts. Makes me smile. 🙂