I don't know if you remember but when I was posting about the lattice square baby quilt I made last fall, I said that there would be three new babies born in the start of 2017 in our family. This will bring my parent's number of great-grands up to 12!  I wanted to make a quilt for the third baby who is due at the end of this month. This  morning I finished the quilt top.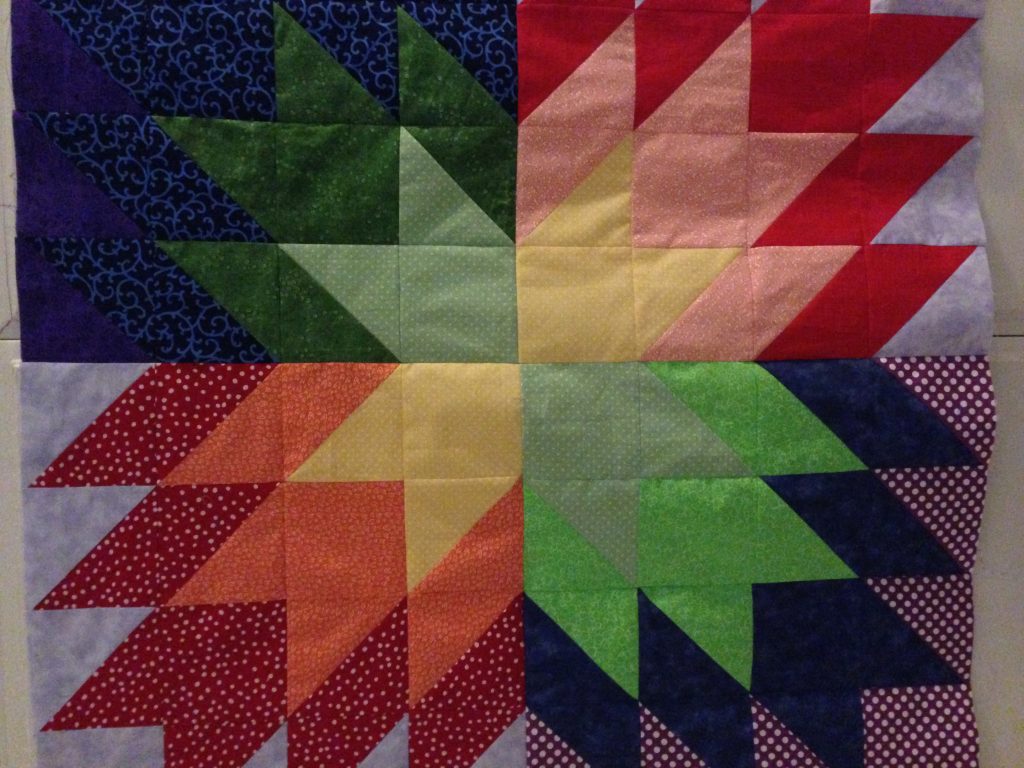 Isn't it adorable? The bright, rainbow colors make it a cheery quilt for a new baby girl.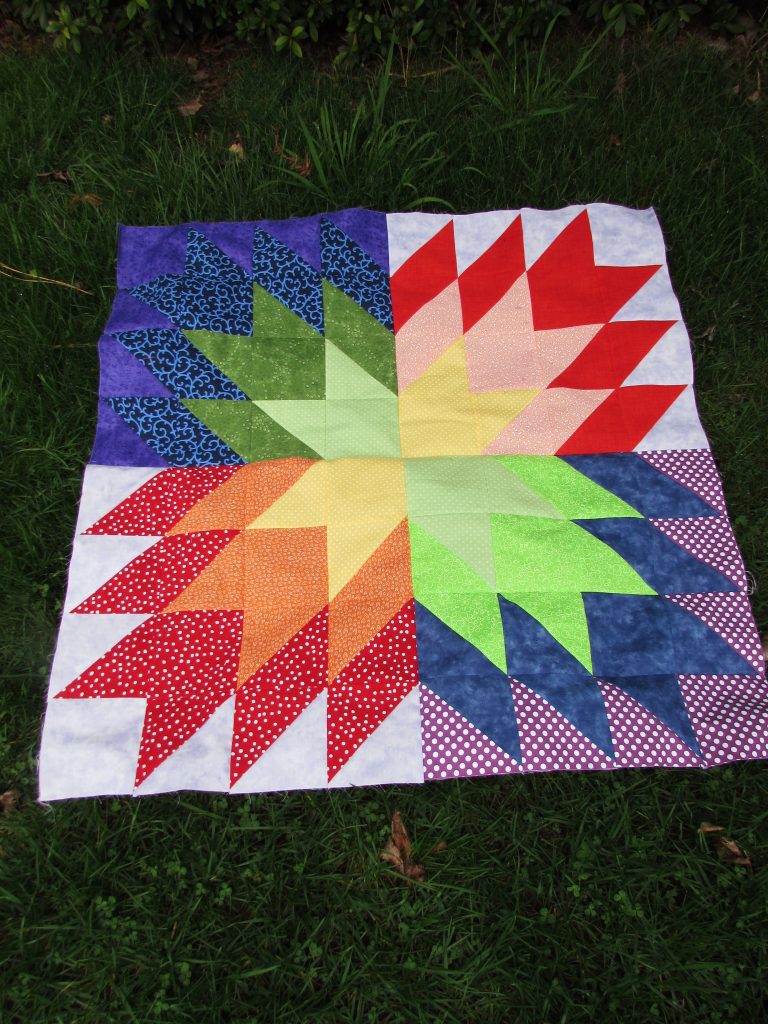 Using this free pattern, When You Wish, designed by Kristy of Bonjour Quilts was a snap. It is a collection of HST's arranged in quadrants. To download the pattern, just sign up for her newsletter. Just so you know, Kristy doesn't over do it with the quantity of newsletters she sends out and I enjoy reading them. She has a nice selection of patterns for sale in her shop too.
This quilt finishes out at 40″ x 40″ and because of it's reasonable size, I look forward to quilting it.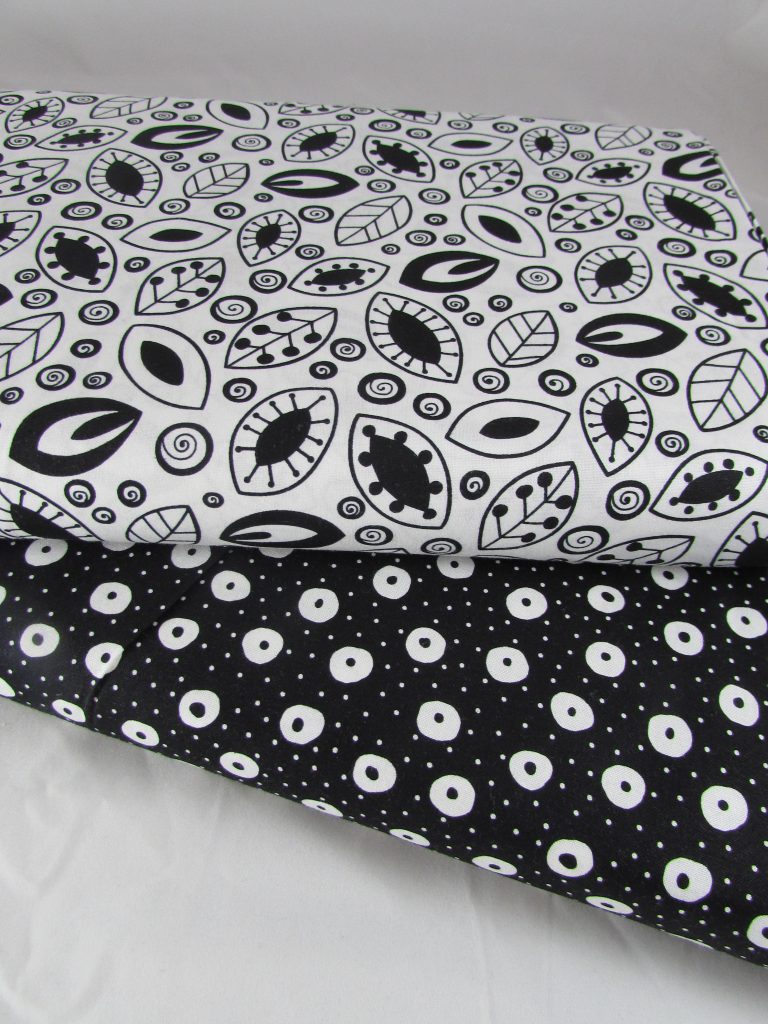 I have this little black and white print called Cheerios, in my shop that might be fun for the binding. It is from the Sweet Tweets line and is the one on the bottom in the photo above.  I will hunt through my stash for the backing though. There is a plethora of choices in there and I want to use up some of the yardage. It was great to make this quilt top solely with the fat quarters in my stash.
Happy to have this quilt top done and I will likely get started on quilting it this weekend. I am really looking forward to seeing pictures of all three babies on their quilts. I will share them with you when I get them together.  Have a wonderful weekend all.
Linking to  my favorites, all of which are listed at the top of the page, under Link Ups.