We are playing the waiting game for Baby Girl (my first grandchild) to arrive.  Everyone is so excited to meet her but she seems to be taking her own sweet time. My daughter-in-law is great about my constant texts – although I had better knock it off or she might block my number. 😉
I did get the baby quilt finished and sent off. It turned out so cute! Remember I used the Simply Snuggly pattern by April Rosenthal, making adjustments to size it down just a bit. The baby's room is lavender and white. My daughter-in-law asked for lavender, gray, white and pink for quilt colors. I had fun shopping for these.  This was the initial fabric pull but I didn't end up using all of them.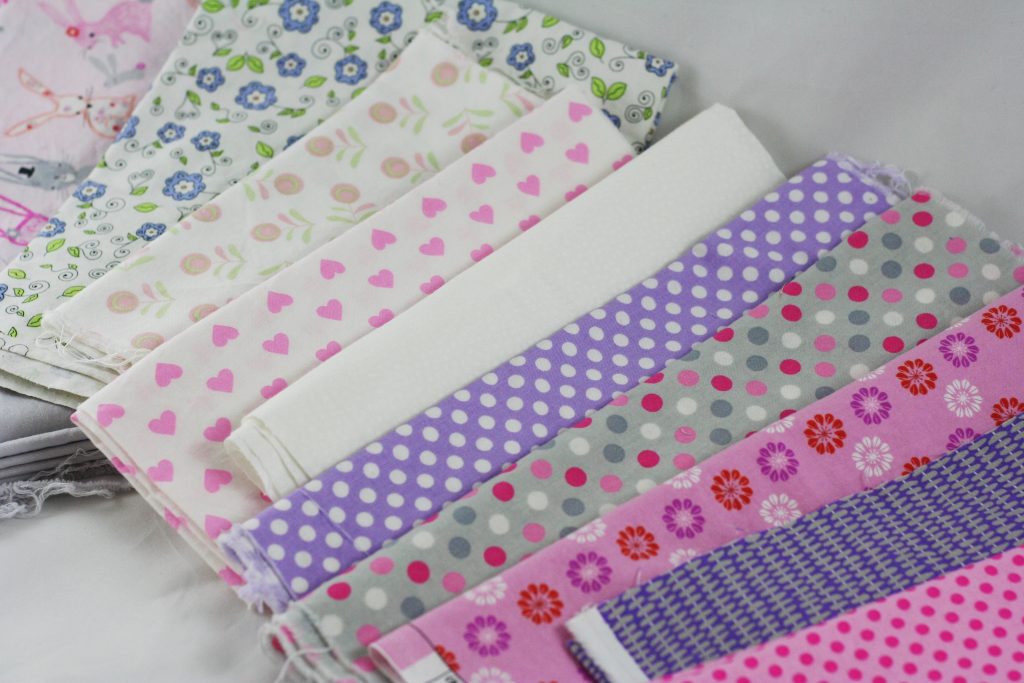 The quilt is a collection of HST's set on point with sashing between each one. It was very simple to piece.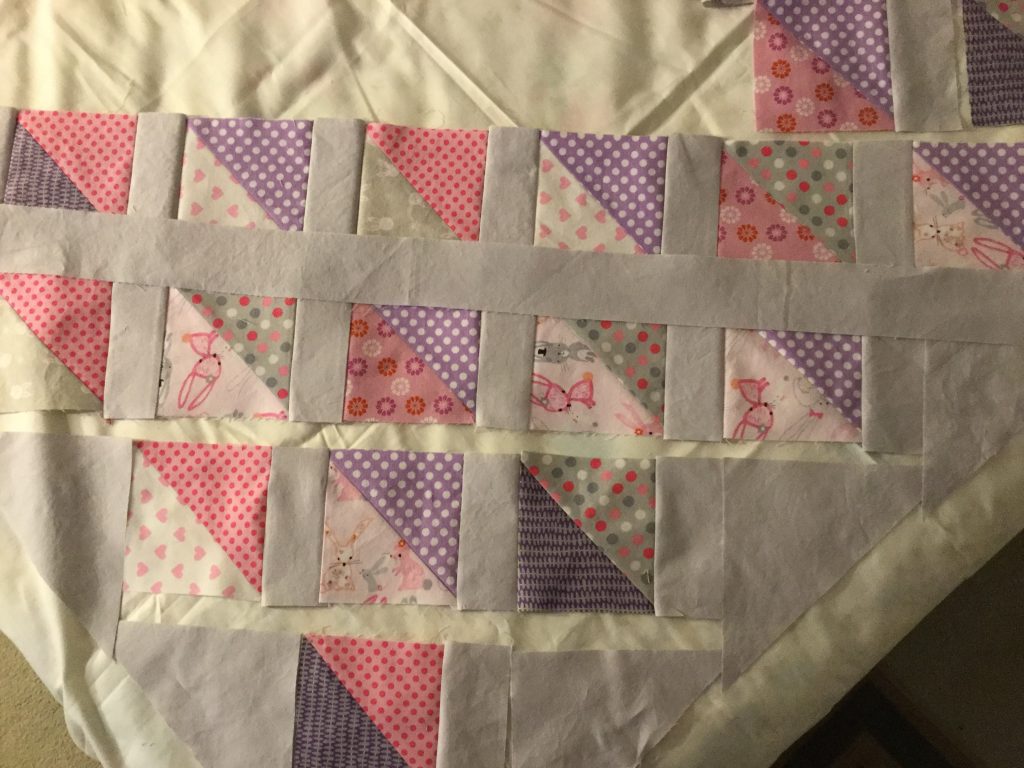 I enjoyed quilting this sweet little project. I free motion quilted a flower on each HST.  Once those were finished, I did little loops on the long sashing rows and a little heart on the sashing between each block.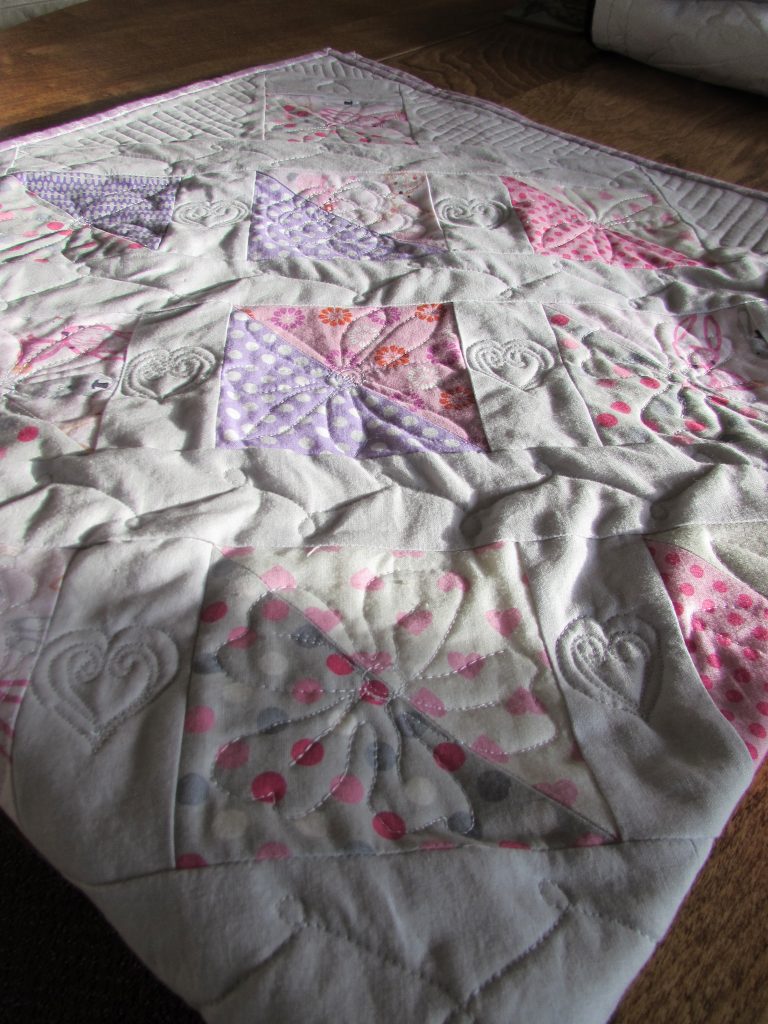 Simple and sweet for Baby Girl.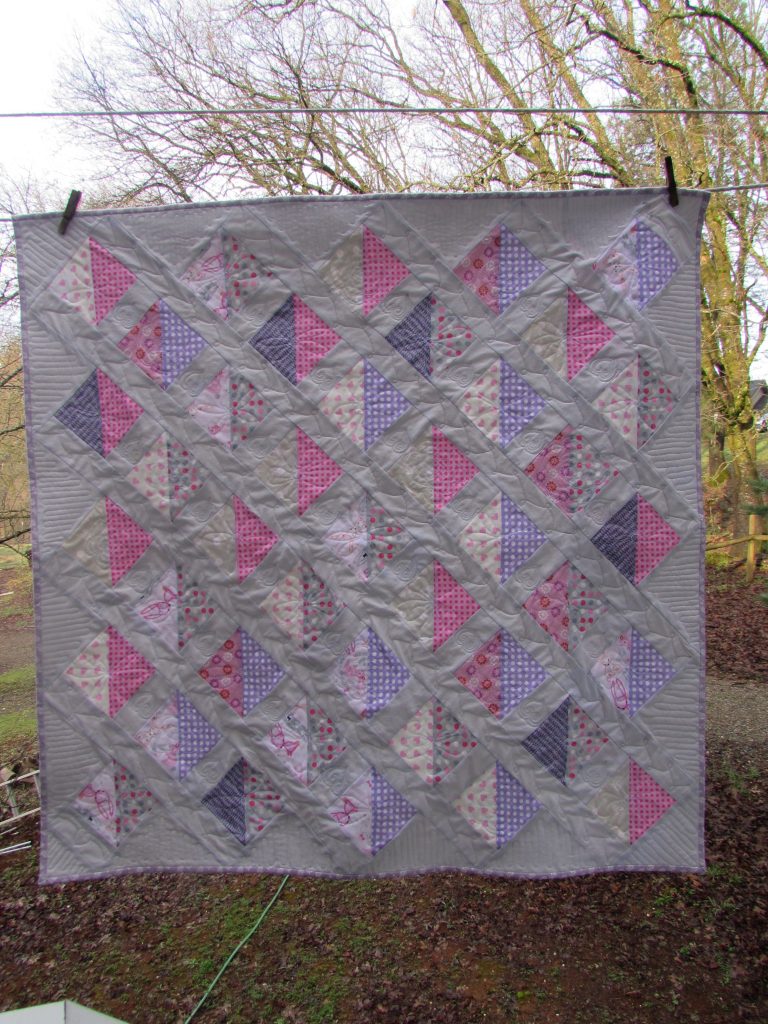 The backing was made with a cute bunny print and I added a few leftover HST's to jazz it up a bit.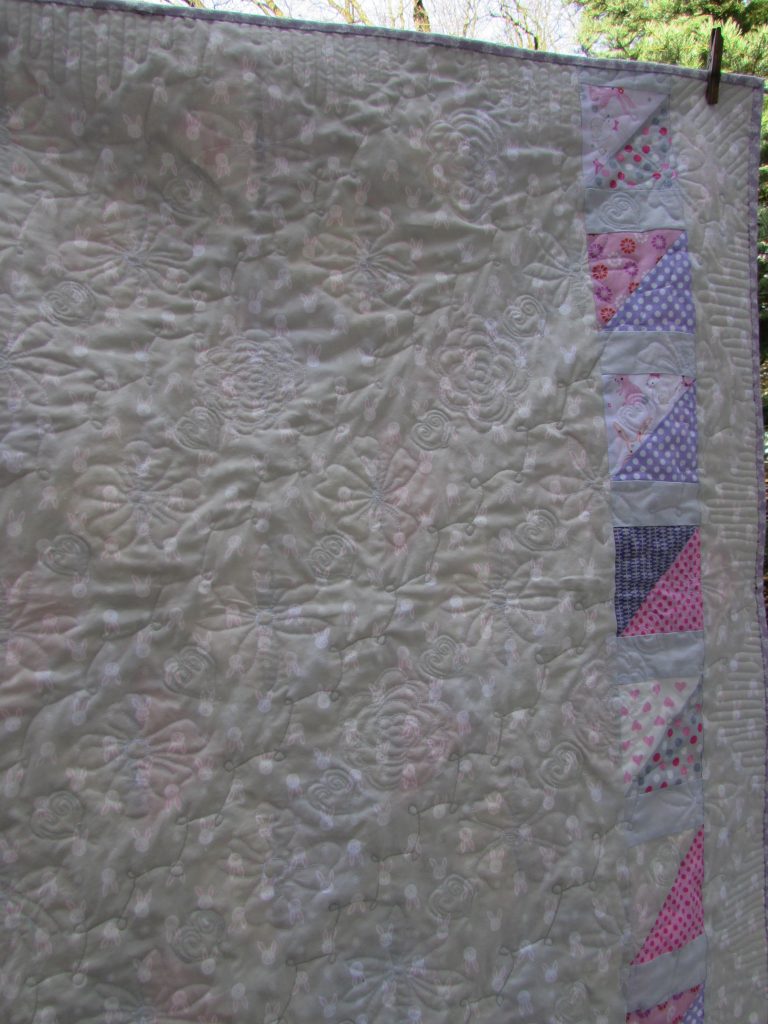 The quilting shows nicely from the back. There are some puckers, or ripples, where I quilted the sashing. I am guessing it might be from the order in which I quilted it? Quilting the blocks and then coming back to the sashing might not have been the best choice? Maybe I should have been more methodical and quilted each row in its entirety and it may have given me a smoother finish. But it is what it is, right? I washed it and it is all crinkled up and ready for Baby  Girl to use it.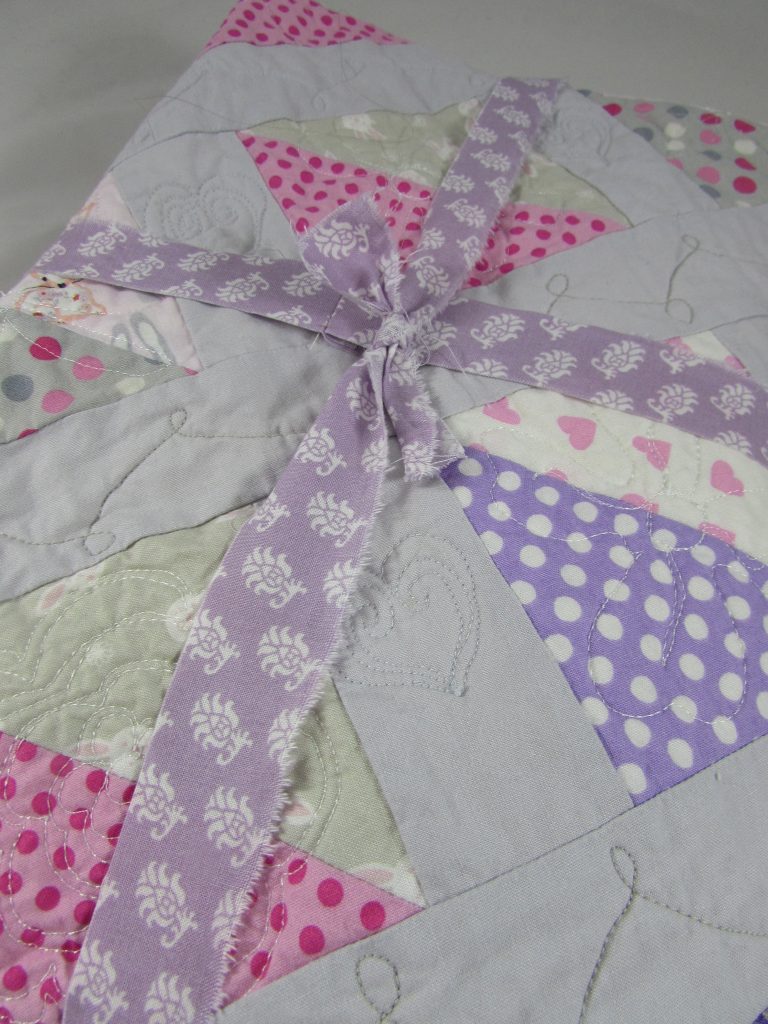 I bundled it up and sent it off. The strip of fabric I used to bundle it up is actually a scrap from the binding fabric. Sweet lavender and white flowers.
Hopefully I will have news of the baby to share with you soon. Until then, I will try to be patient and leave the kids alone! Believe me, it isn't easy. 🙂
Linking to my usuals, as well as She Can Quilt for the end of Q1 FAL link up. Check the Link Ups tab at the top of the page for the details.