Well all this time at home is certainly allowing for lots of time in the sewing room. Last June I started sewing these charm squares I had accumulated into blocks. The charm squares are from a variety of sample packs from Benartex. Simple, prints in soothing colors that wanted to be made into something rather than live on the shelf in the closet (where they had been for at least two years or so).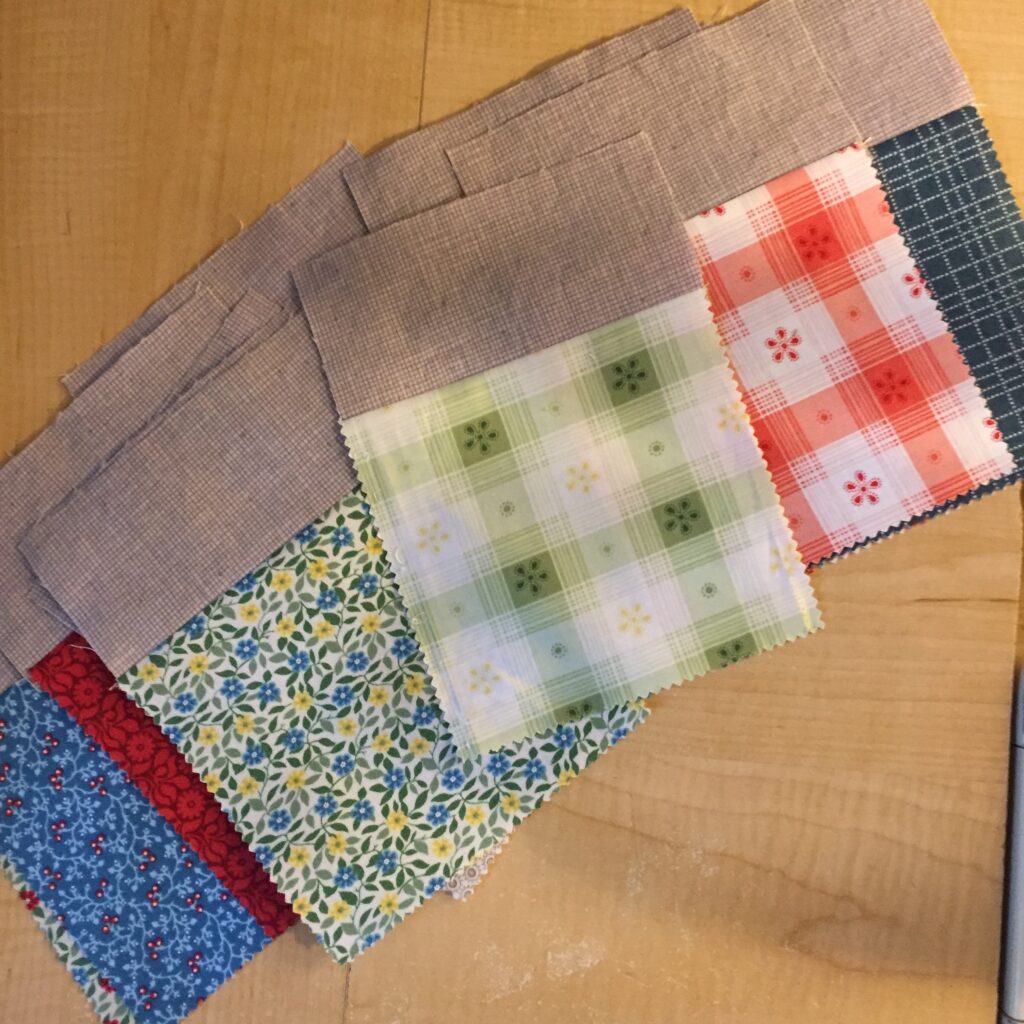 I saw this idea on Julie's blog, Me and My Quilts, around that time. She was making something similar and I absolutely copied her!! I cut 2 1/2″ strips and sub cut them into five inch strips. Each was sewed to a charm square, then sliced vertically. One piece flipped around and then I sewed them back together.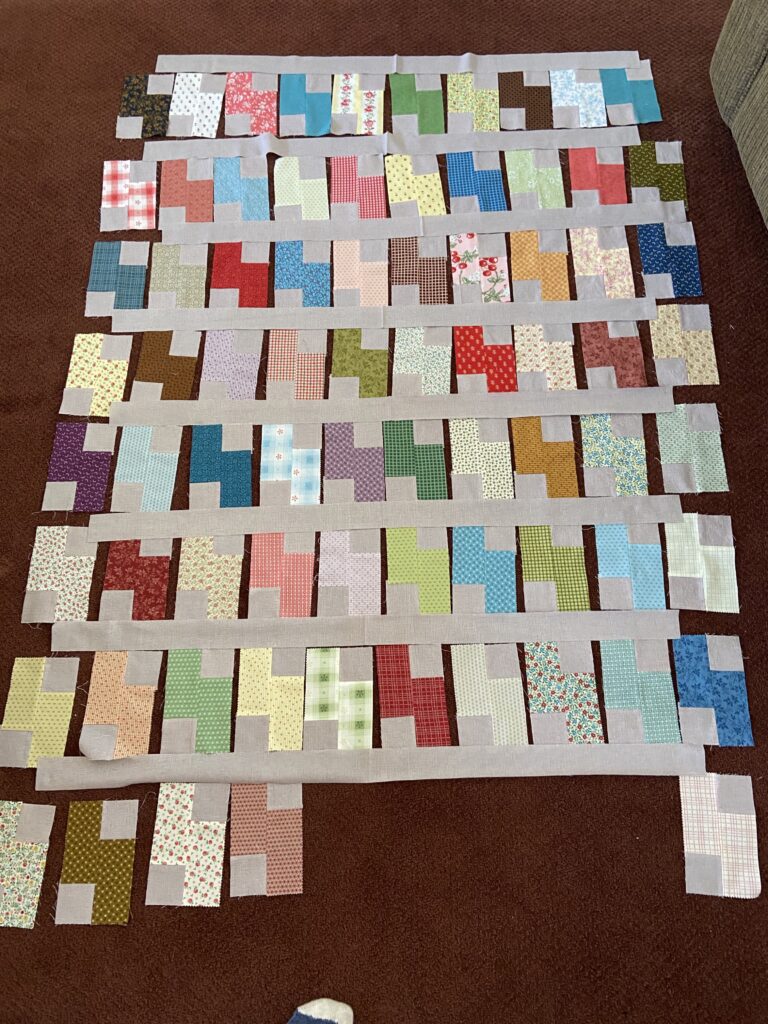 I did lay out the pieces in a random order first but decided I wanted something a bit more organized so I started putting them in collections by color.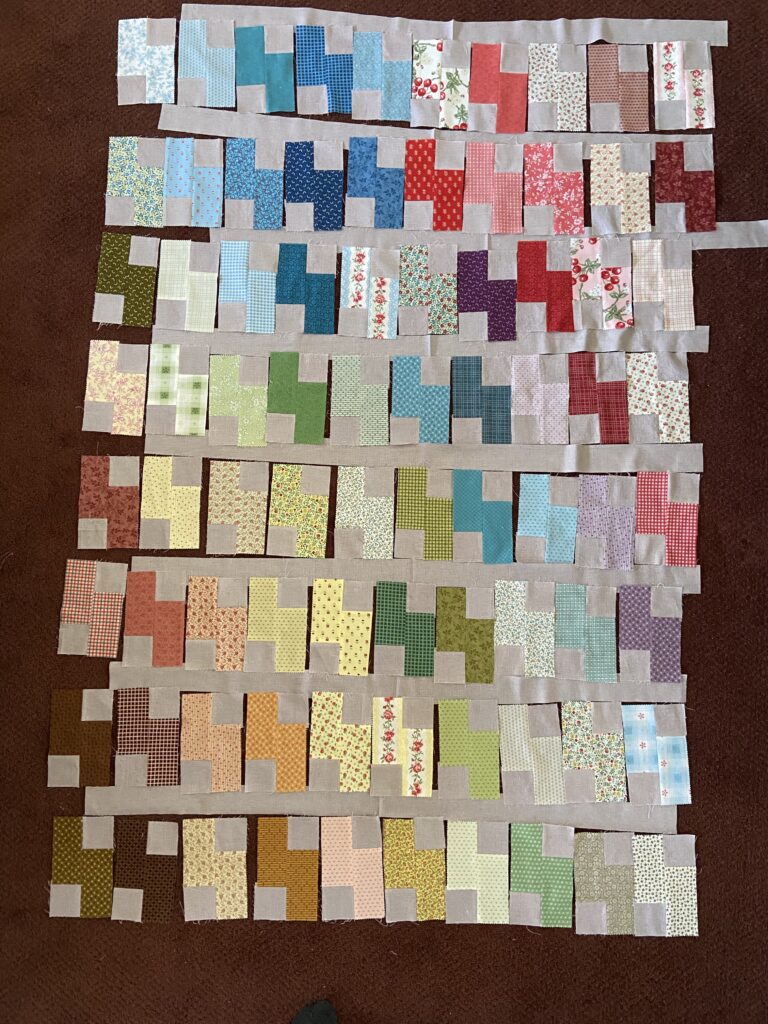 Finally making up my mind, I got the rows put together and added a few borders (it is a bit on the long and skinny side).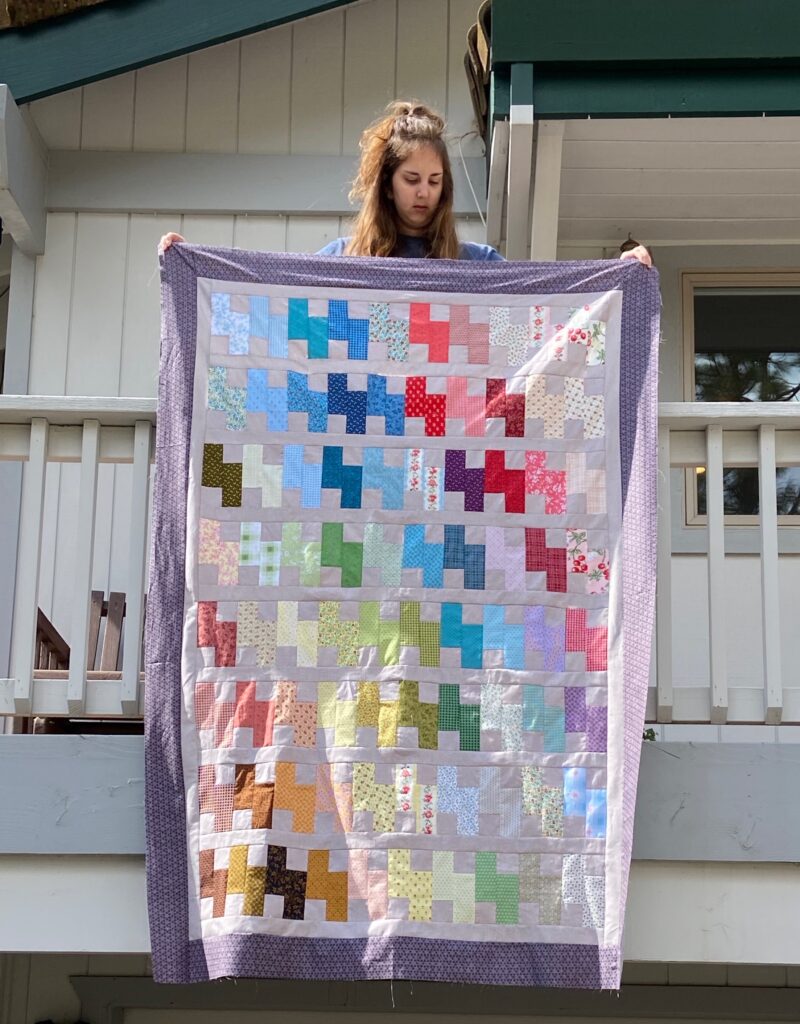 I used this purple print from the shop for the outer border. It is from the Ginger & Spice line by Missy Carpenter and looks great with the neutral sashing. I chose purple because there are only three purple blocks in the quilt and I thought it just needed more!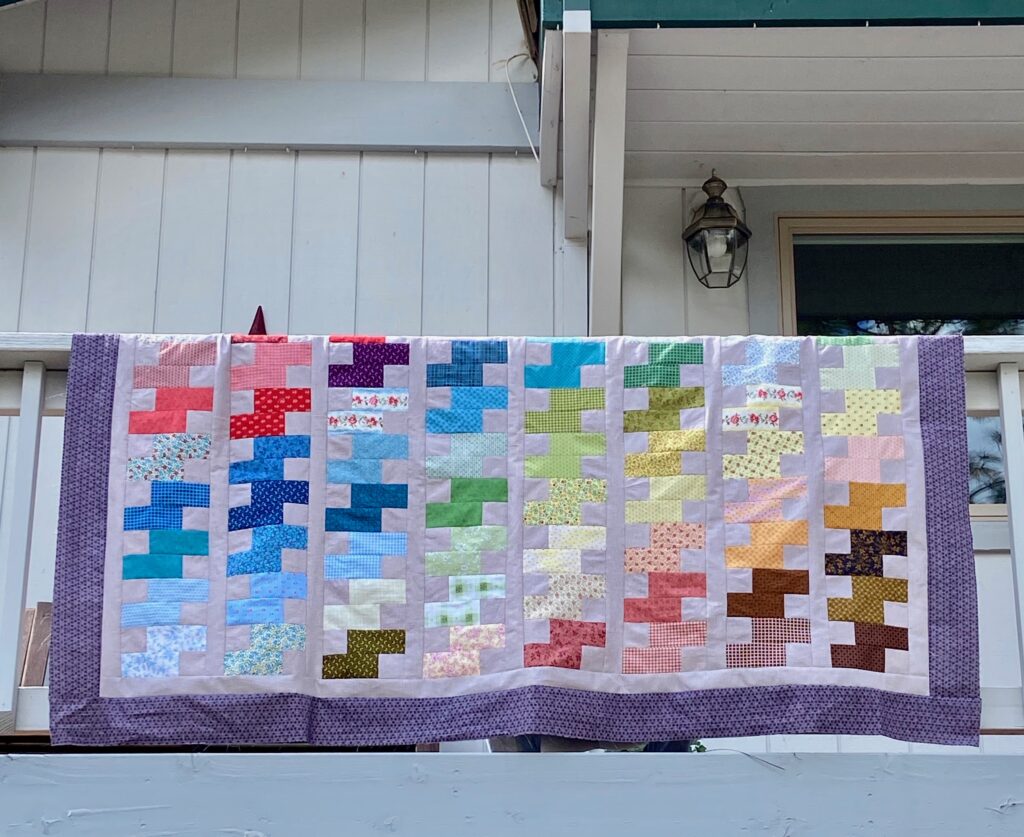 Now I am looking through choices for the backing. I have decided to keep this one. It is time for me to set up a hand quilting project to work on in the evenings. I have never hand quilted anything larger than a pillow or a mini so this is a big undertaking for me.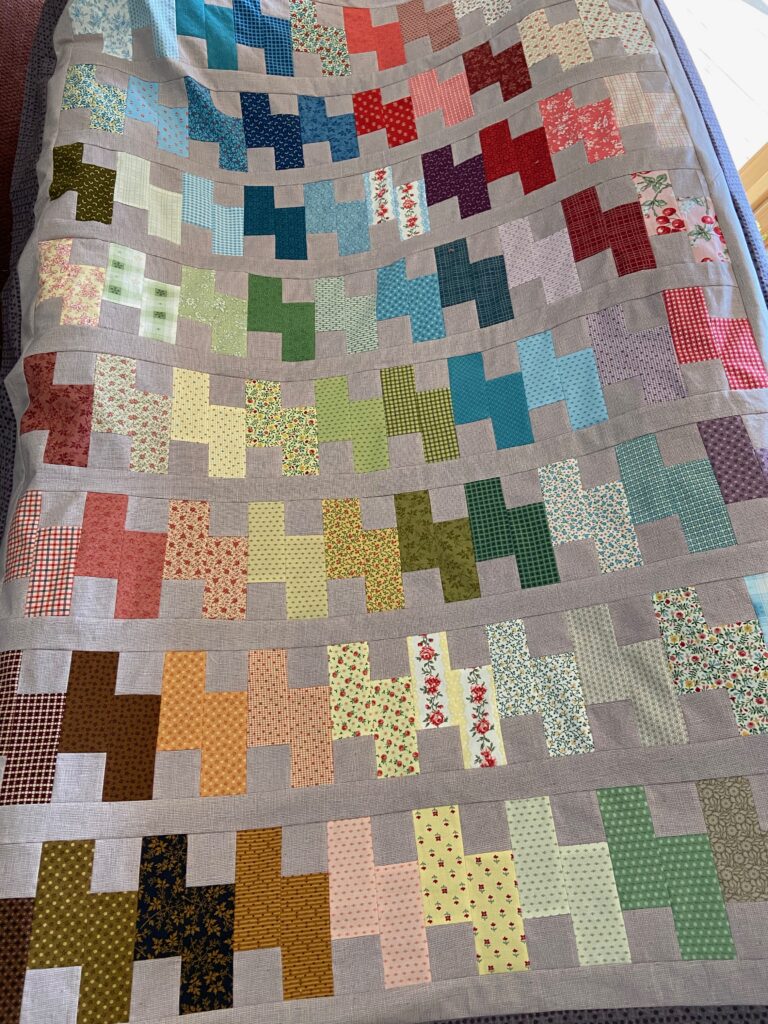 I have so many questions since this is a new undertaking for me! Once I baste it, I am thinking of stitching in the ditch along the sashing lines. I was thinking if I had it anchored in place, it would be easier to quilt. Of course one might say after stitching in the ditch it is basically quilted already. Is this a normal progression? I need all the hand quilters to give me lots and lots of tips and tricks in the comments please!! I am thinking of using Perle cotton. Yay or Nay??? I really don't know what I am doing here so would love any and all hints or referrals to good places to read up on this.
I appreciate the help. Hope everyone is doing well as can be. These are trying times so let's all stay connected even if virtually. Take care all of you. 🙂
Linking up with all the usuals. Check them out at the top of the page, under Link Ups.