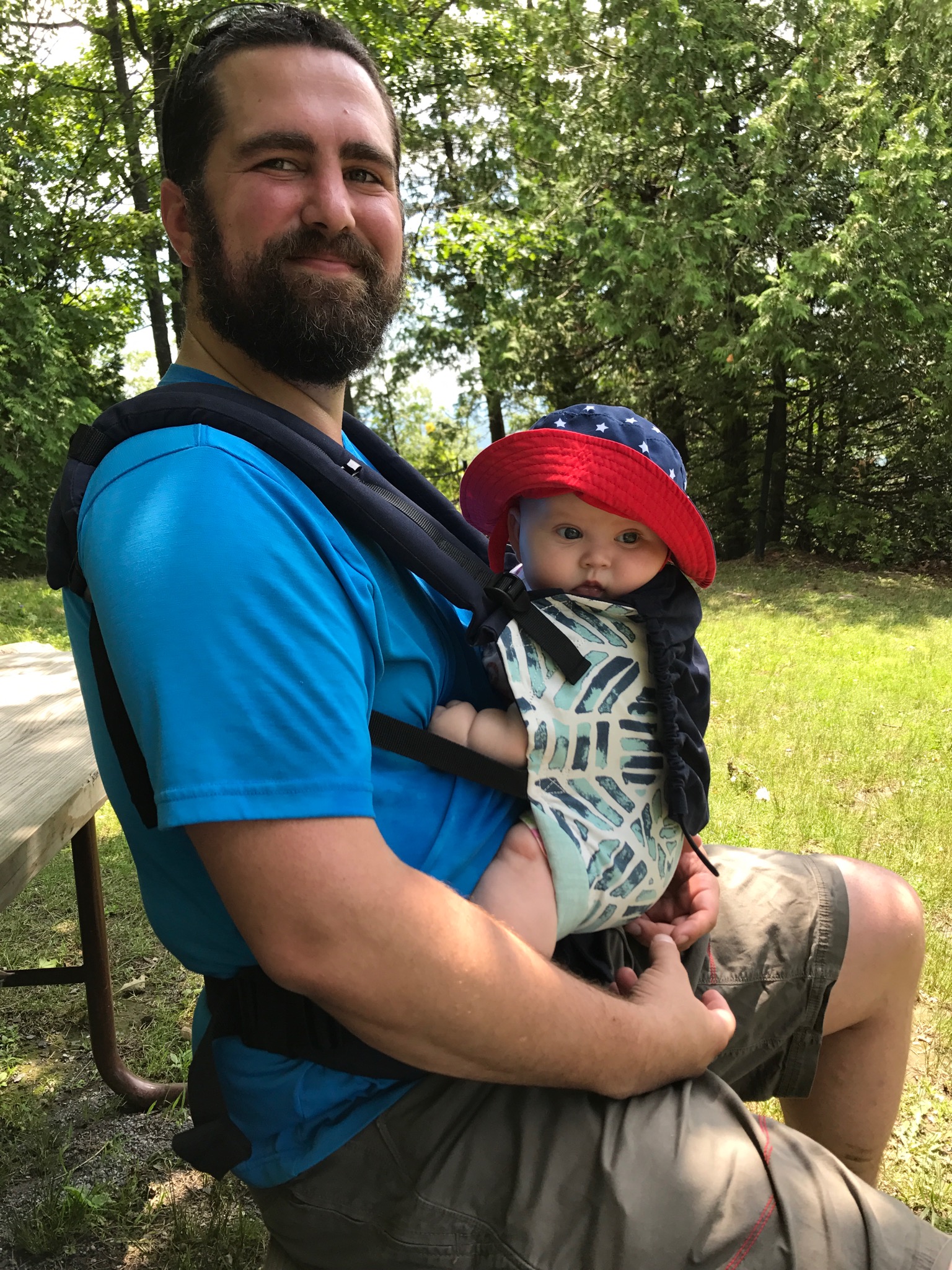 This week sure buzzed by quickly. There was not a whole lot of time spent in the sewing room.  I have been spending quite a bit of time working on the shop; especially on the process of moving patterns from the first shop to the new shop. I think it is worth the time it takes.  I have had a number of sales from the new shop so I know people are finding it. I like managing the patterns separately from the fabrics. But it has taken a lot of time!
As far as sewing, I made two little projects for my sweet grand baby. My daughter in law asked me if I would make strap covers for their infant carrier. She even found the right pattern to use for the straps that fit her model carrier. I think this is a pretty smart move- the strap covers add some cushion if baby girl falls asleep with her face on those straps.  They also catch the drool that come along with baby. It is much easier to take the covers off and toss them in the wash then to wash the pack.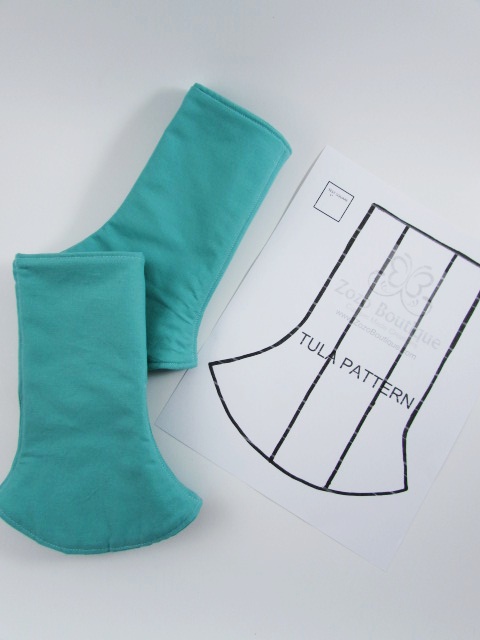 The pattern was a breeze to follow. I did have to make a quick trip to find some green fabric (it actually is green, but leaning to teal blue) for the covers. I had plenty of batting scraps for the filling and velcro for the closures.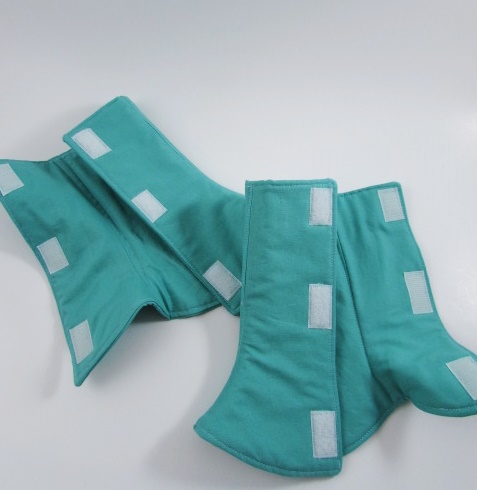 These are entirely reversible which would have been fun if I had used two different fabrics but I didn't.  The pack is a print of green and blue and it didn't need another fabric in the mix. Baby also needs a little hood that will attach to the pack but I haven't tackled that yet. I did buy plenty of the fabric though. Hopefully I will get to that in another week or so.
After making the little strap covers, I was in the mood to make something else for her. A few months ago, I purchased a collection of the older Cotton and Steel prints during a #destash on Instagram. I had not used any of them yet but as I poked through the bag, I found two prints that were perfect for a little sun hat.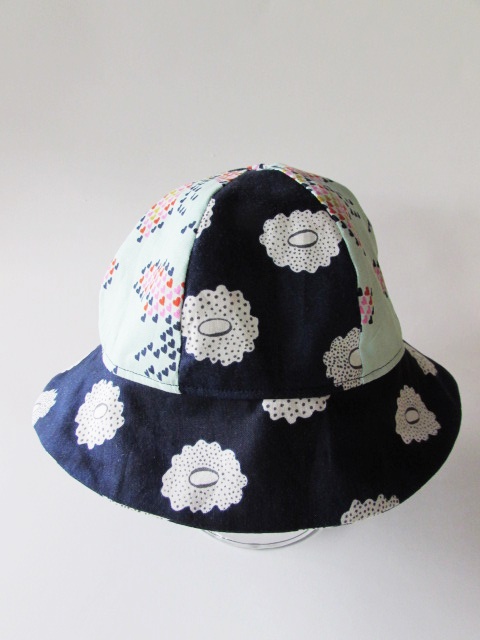 Isn't that the cutest thing? I had an old pattern from who knows what, so I can't recommend it because you probably couldn't find it anyway. There are many patterns like this though and a simple google search should be fruitful. It came together easily and I am hopeful it will fit. Her mama sent me the measurement of her head so if anything, it might be a little big.  I love the back side with a little bow.  Adorable.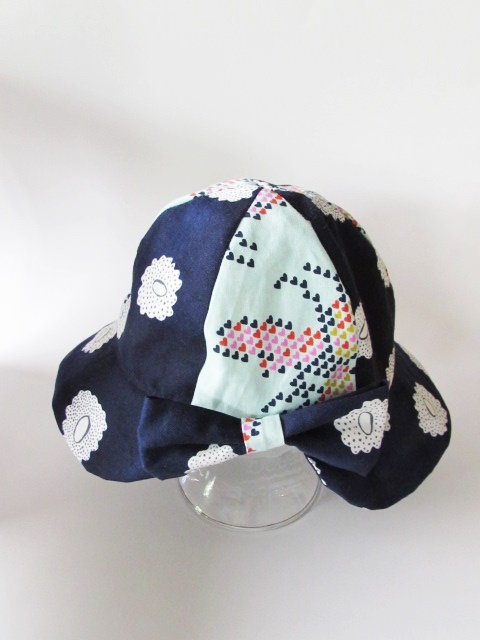 I look forward to seeing it on her little head.  Finally, I started the memory quilt I am making for my nephew Sam.  He picked out an assortment of his football and baseball jerseys. He even sent a small one that he must have worn as a little boy. As suggested by several readers in the comments of an earlier post, I emailed Sarah from Confessions of a Fabric Addict to get her input.  She suggested a particular brand of fusible interfacing she likes for backing these projects. I ordered that and it is already here, ready and waiting for me.
I was really nervous to cut into these. Before we started cutting, Julia and I folded them into little blocks and laid them out to get an idea of how I would make this. Then we cut the fronts from the backs leaving everything intact and as large as possible.  I think I will make a lot of 14″ squares with the majority of the jerseys.  Then I will cut miscellaneous bits and pieces that aren't going to measure up as big but should be included (mascots, American Flags, etc).  Those will be bordered in red and fit into the puzzle where I can. I think it shouldn't be terribly difficult. The next step is to stabilize this slippery jersey fabric. Sam is off to college in the fall so maybe, just maybe, I will have it done in time?  Well, at least during autumn? Ok, ok, definitely before he graduates college?  We will have to see!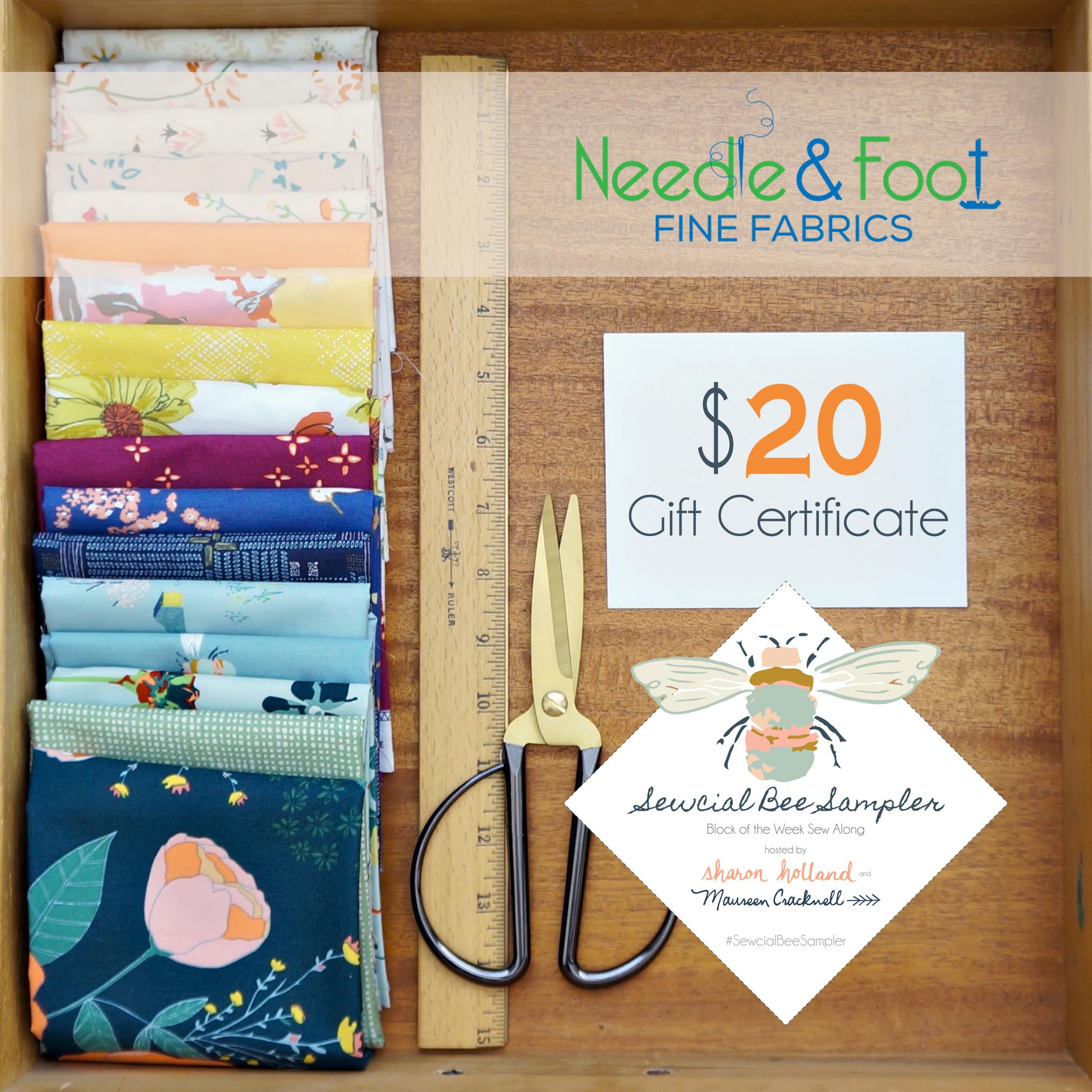 This week is once again my week to sponsor the giveaway for the Sewcial Bee Sampler. I had a lot of fun hosting the giveaway at the end of June too.  If you are participating in the sew along, hop over to Maureen Cracknell's or Sharon Holland's blog to find out how to enter and win! It could be your lucky week! There is also a discount code for the Sewcial Bee quilters. Go check it out!
Wishing you all a wonderful weekend!  I am linking up to a few favorites. Find them at the top of the page under Link Ups.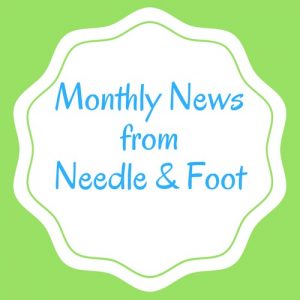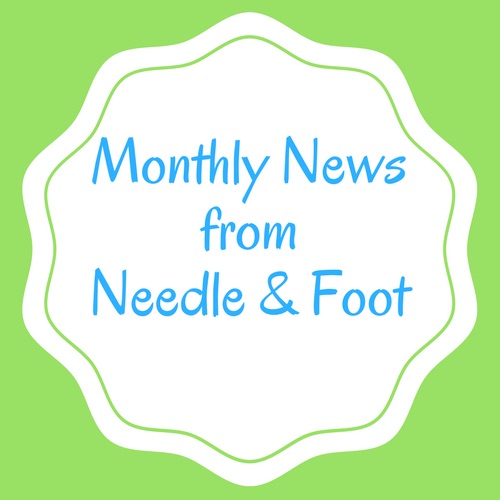 Have you signed up for the Needle and Foot News yet? Published monthly, this newsletter provides an update on the latest fabrics to arrive at the shop, as well as any promotions or events happening at Needle & Foot. Click here or use the sign up form at the right side of the page, toward the top!