I just returned from spending a couple of days up in Downieville.  We had the flooring replaced in the kitchen. Even though the kitchen is very small, this was a two day job for the installer.  The house is very old and not at all square or level.  It was a bit of a trick for him to create a relatively level surface on which to lay the flooring.
We did things in reverse order with this room. We haven't painted or updated the cabinets yet and Ray plans to put up some bead board in the little eating area but the two tone gold and green floors were awful so we had the new vinyl installed and we will just have to tarp it when the other projects are done. It will be a while before we tackle them and we were tired of looking at that flooring. I am happy to check this off the list as we make progress on this little house of ours.
As you know, Julia is raising pigs to show and auction at the county fair.  She will be there each day and it will be time consuming for her.  Since she isn't yet driving, I will also be there quite a bit.  I decided to volunteer some time at the quilt exhibit and also to…. Yikes! ….. enter a few quilts. I have never done this. It just creates this vulnerable feeling to have someone judge my work. But I am going to do this. Here are the three projects I chose to enter and why I chose them.
I finished this quilt last fall. I love the design of it and the quilting.  This was the second time I quilted on a long arm and looking at it makes me want to do that again.  It was a lot of fun and so different from quilting with my home machine.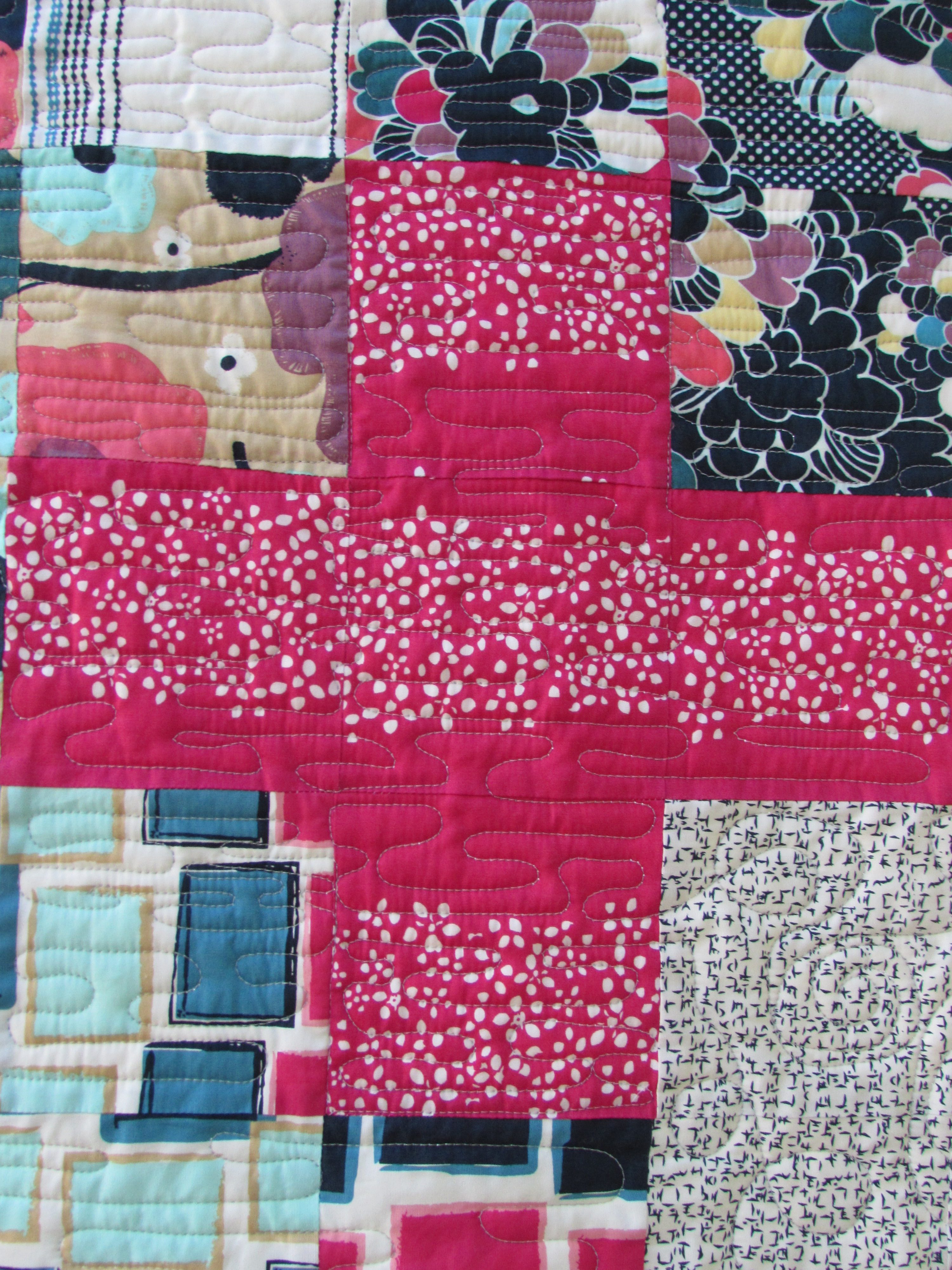 It needs a sleeve and label to be ready for the show.
I will also enter my THREAD quilt.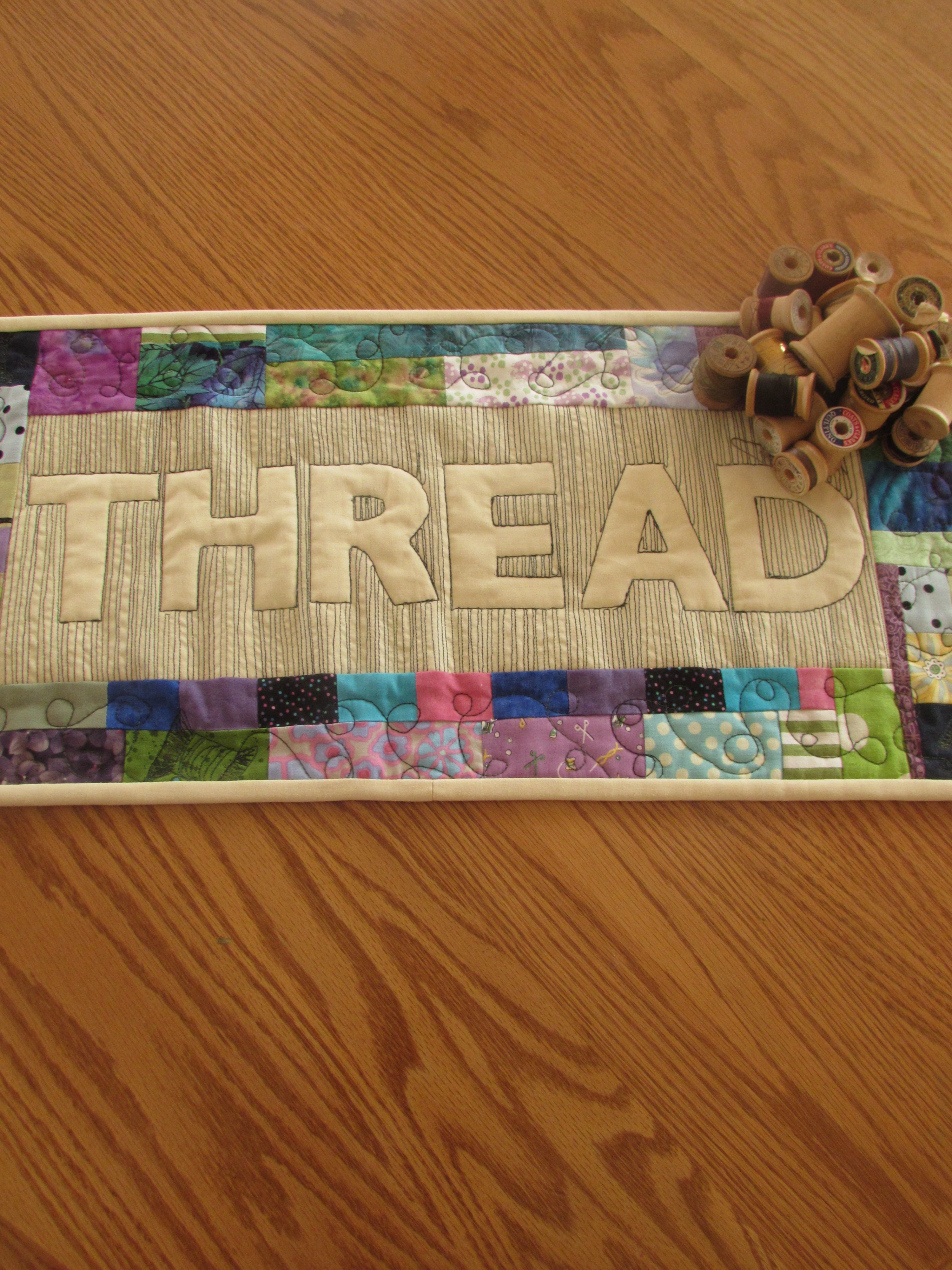 I made this quilt when I was writing the tutorial for relief quilting. I love this little quilt.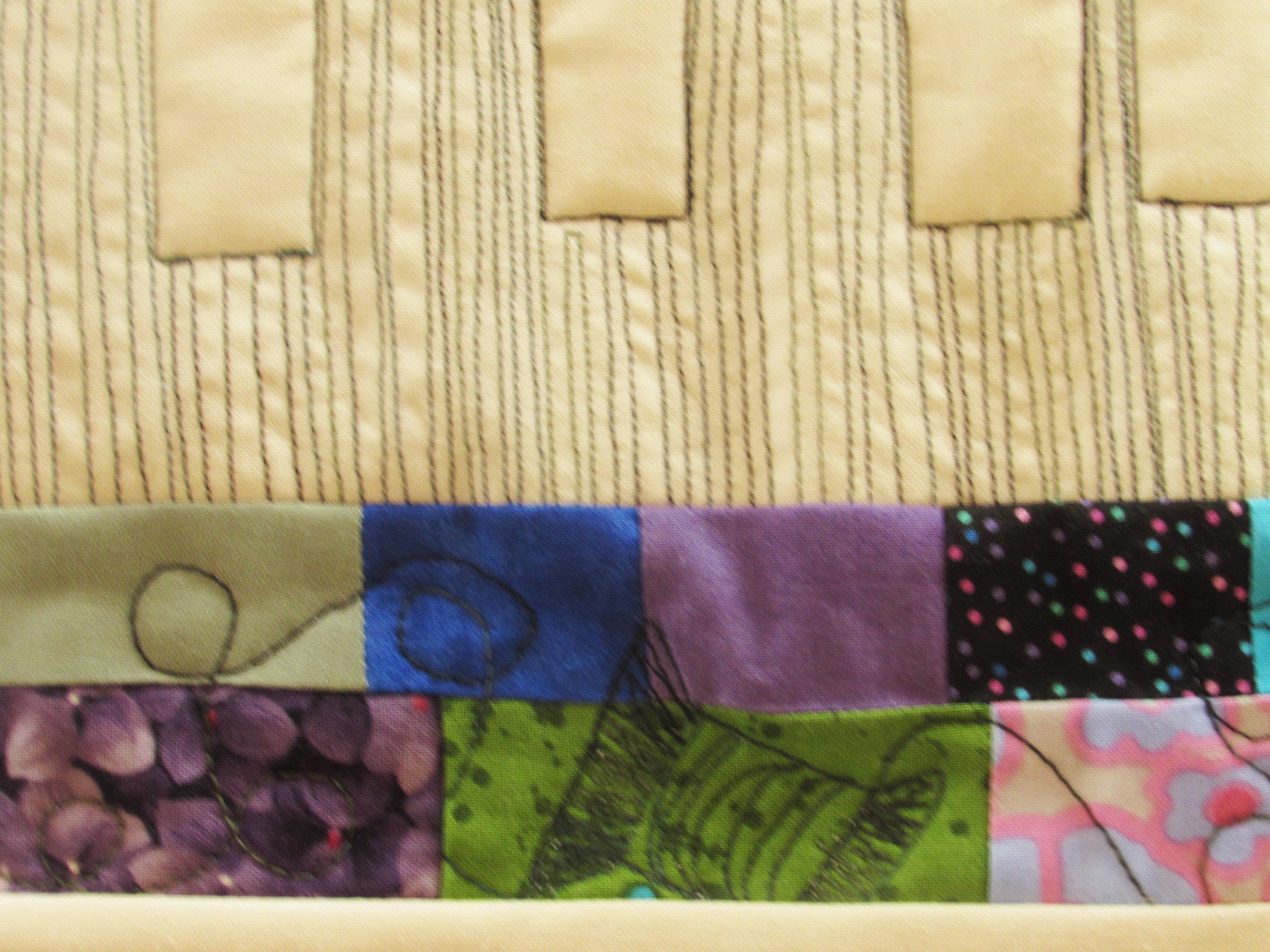 The relief quilting was great and the improv border was so much fun to create. I think the little spools of thread add whimsy to the piece. Luckily I have a sleeve on this quilt but it needs to be labeled.
Finally I chose to enter the Sweet Tweets baby quilt.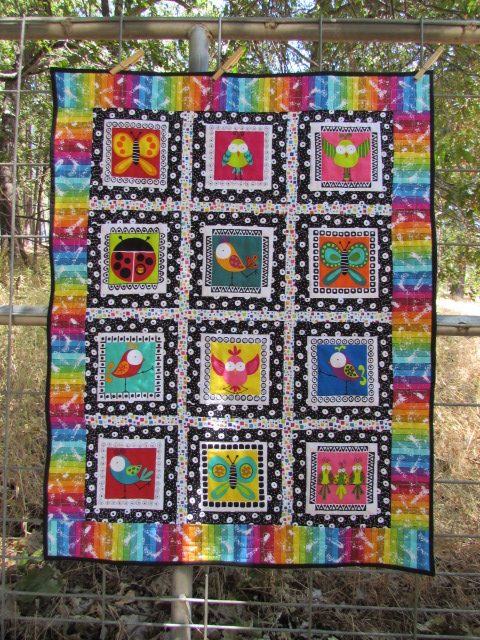 This is a bright, colorful piece will hopefully catch the eye of visitors to the show. I am happy with the quilting I did on it. It still needs a sleeve and label.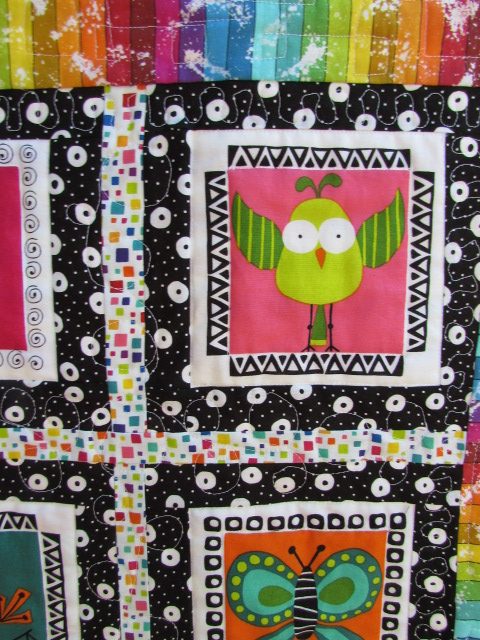 Hopefully the visitors coming through the exhibit will like it as well!
For the next couple of days I will be in prep mode. I am vending at a quilt show for the Truckee Meadows Quilt Guild.  It will be held in Reno, Nevada this weekend. It is about two hours from home but luckily my in-laws have a second home in Reno and they are graciously letting me stay there in the evenings. It would be too much to drive back and forth each night. I need to cut more fat quarter bundles and get a few other things ready so I doubt I will get any sewing done this week. If you are in the area, please come to the show and find my booth. I would love to say hi.  🙂  I will keep you posted on the show via Instagram and Facebook. I hope you will follow along with this this weekend!
Today is my husband's birthday so I need to be baking a cake and he requested enchiladas for  his birthday dinner.  I am going to get the cake in the oven now before it gets too hot.  Have a nice day and keep cool with this crazy heat!