We are home. Fall break is over and my daughter went back to school today. We got back from our vacation on Saturday. The trip was fun but not exactly what we expected.  All three of us; me, my daughter and husband got sick over the trip. Yuk. Nothing worse than traveling across the country only to come down with a nasty virus. We felt awful bringing our California germs to our Delaware kids. (So far they haven't come down with it. Maybe they will get lucky!)  We also felt bad about the fact that we probably infected all sorts of people on the plane. If you were on our flight from Delaware to Dallas to CA on Saturday, my apologies. I hope you are well soon!
We had intended to take Julia to Washington DC to see all of the monuments and do some touring of Smithsonian.  Well, that didn't happen.  We did go to Philadelphia one day, between illnesses, when we were feeling good.  That was a great day. We also toured the Amish country in Lancaster County, PA (more about that in this post.) We spent an afternoon having lunch at a little town on the Chesapeake Bay, the name of which completely escapes me at the moment.  Best of all was spending time with my son and daughter-in-law in their cute home. They were so gracious as we dropped like flies, polluting their home with germs.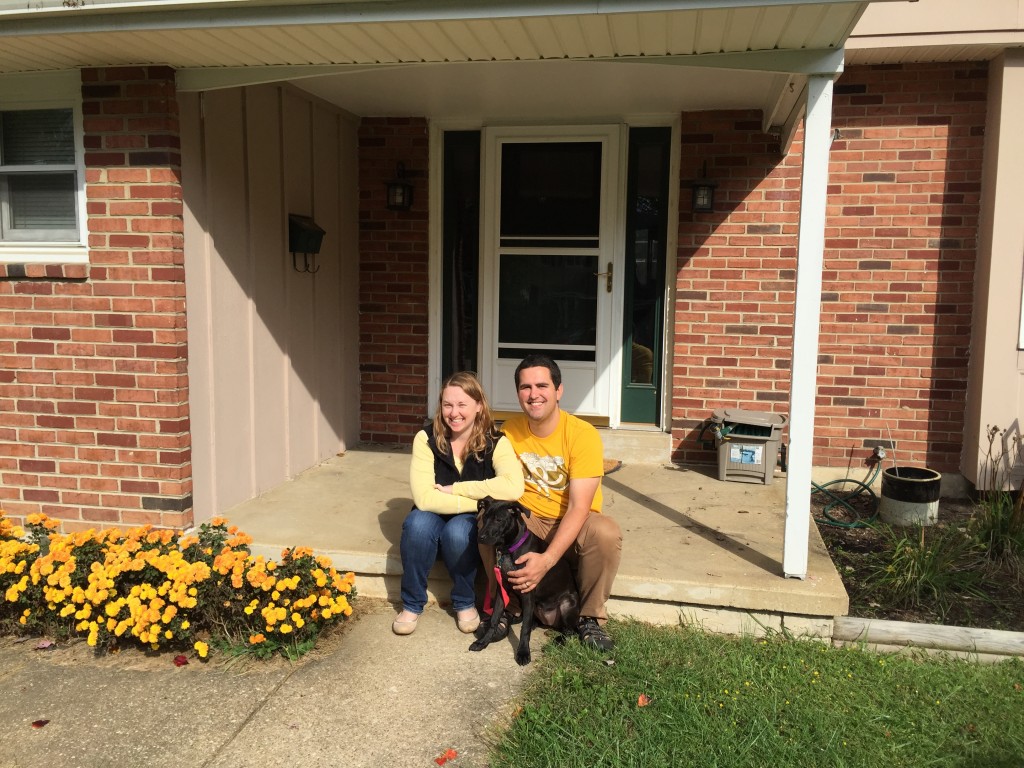 It isn't hard to guess what I did as soon as we got home.  Ditched the laundry and unpacking and headed for the sewing room. I felt lousy yesterday so I didn't trust my brain functionality enough to work on anything very challenging.  Instead, I pulled out the RSC14 blocks that I have been working on. I was still catching up on my blocks since I didn't begin this challenge until June.  I made one each of the yellow, brown and dark green blocks. So far I have 16 blocks made, each measuring 10 inches. I clearly need more of the brighter colors.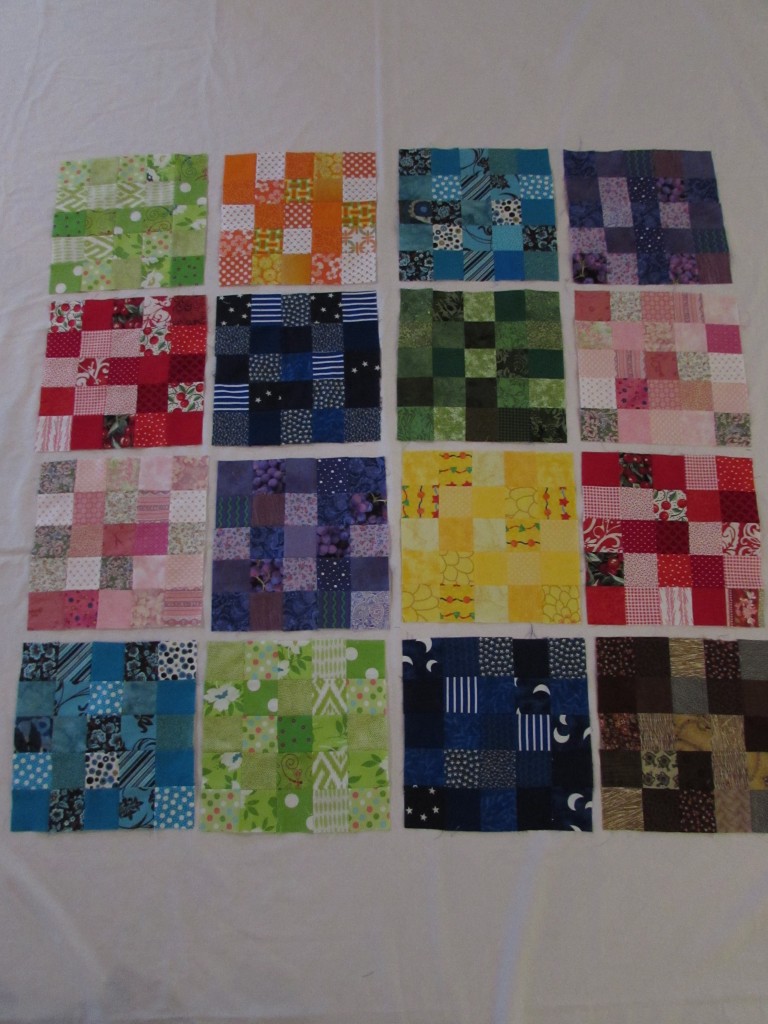 Laying them out on this lovely old white sheet, I think the colors are leaning heavily toward the blues and purples. I am not positive how I feel about the brown block. That was the October color. Should the brown block stay or should I take it out??  I think I will make one more of each of the orange and yellow blocks.  Not sure yet what the November color will be, but I know I want one more row of four blocks. If I do an orange, a yellow plus the November color I will be close.  Then I can do the last block in whatever colorway is most needed.  Definitely going to sash it with white and put some bright cornerstone blocks with the sashing.  Should be pretty.
In closing for today, I will just shout with joy – IT'S RAINING! So thrilled to have some rain this afternoon. Hope it sticks around for a bit.
Linking to Anything Goes Monday, Freemotion by the River, Sew Cute Tuesday, Let's Bee Social and finally, WIP Wednesday.  All of these lovely sites are listed at the top of the page under Link Ups.