I currently have a very fancy, high tech design wall consisting of a large piece of thick cardboard covered in white flannel.  I then used high tech push pins to hang it on the wall.  It works great but is across the room from the sewing machine. There are times when I am playing with piecing a block and want to then carry the block to the sewing machine and piece it in the order. it is laid out. I haven't always been very successful in stacking the pieces and then sewing them together. Better for me to have it laid out in front of me. So I made this little guy.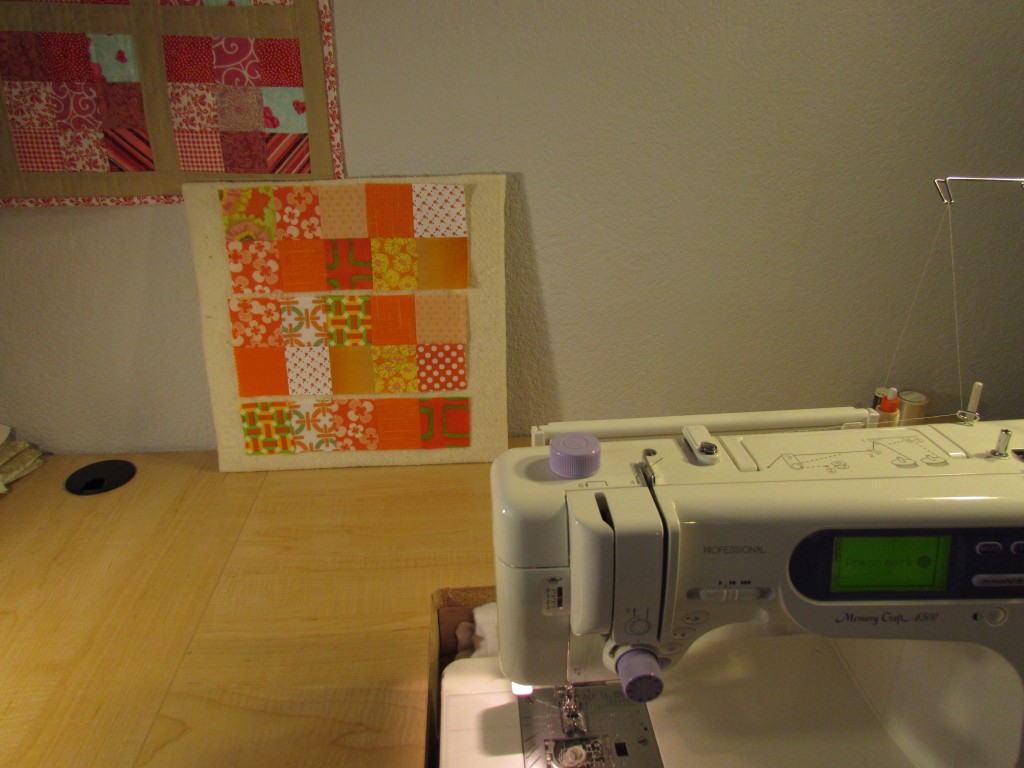 To illustrate the ease of this little project, I assembled this while talkiing to one of my kids this morning. I love talking to my boys on the phone (none of them live at home or we would talk in person.)  🙂   Today my youngest called me to talk about his rotten day at work. He is working his first job out of college and quickly learning the joys of managing a large team.  During the 26 minute conversation I made this little design board.  I had to put him on speaker so I had my hands free. The pictures aren't great but just in case they are of any help to you. This is how I did it.
First took some scraps of foam core board (remember I recycle everything and have a bag of scraps from my daughter's school projects) and taped them together.  It was roughly square which is good enough for non-perfectionist me.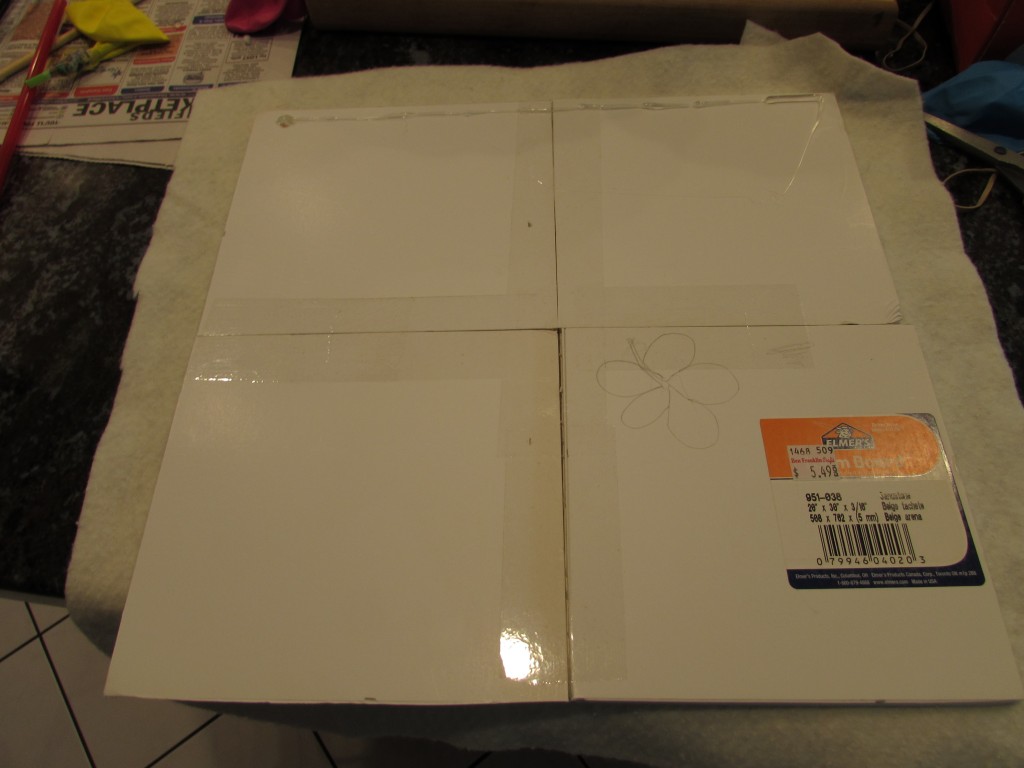 I found a piece of batting that was just a bit larger than the square. Using hot glue, I pulled the edges tightly to the back and glued them down. I did trim the bulk off of the corners to minimize the fabric in the corner fold.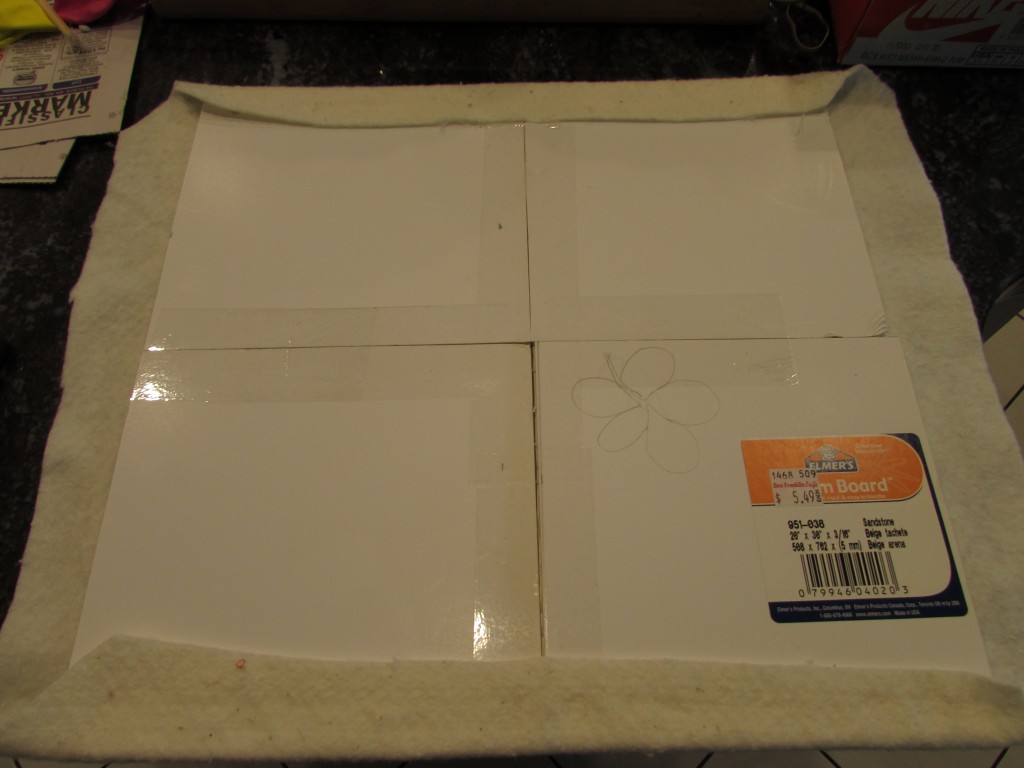 Like I said, I am not a perfectionist so I didn't trim the batting to be straight.  It doesn't matter. Once all four edges are glued down you are done. Hmmm, if I get fancy, I might hot glue a square piece of fabric over the back, covering the raw edges and the taped board. Just thought of that!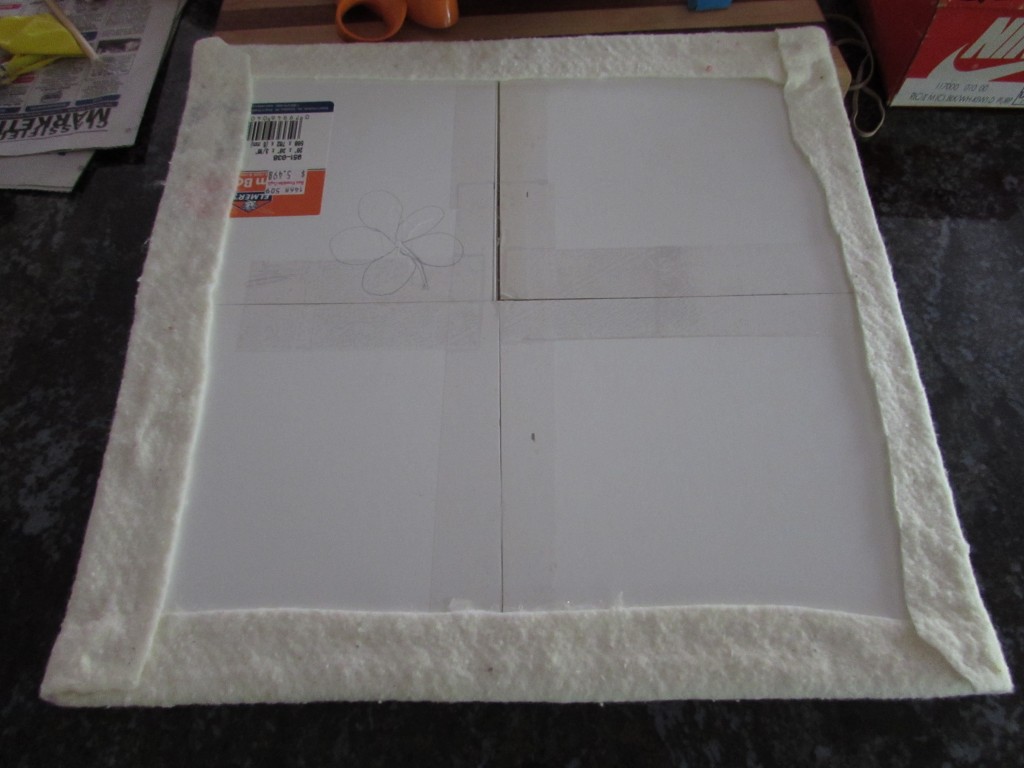 Flip it over and you're good to go.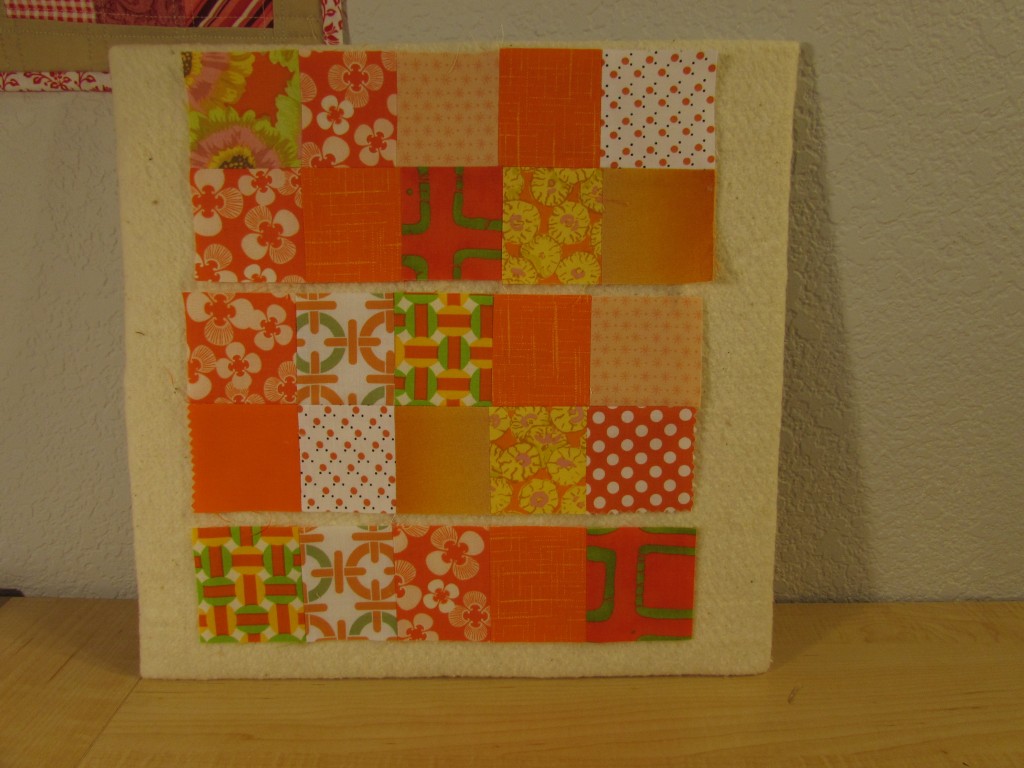 The board measures 14 x 14″. I can prop it up right by the machine to piece a block. Here is another orange block for the Rainbow Scrap Challenge I have been working on. Look closely.  See the error in this layout? You would think with my handy new board this wouldn't have happened! Didn't catch it till after I sewed it together.  Dang it.  I hate ripping a seam out.   😉
Linking to Lets Bee Social and Needle and Thread Thursday. Links to these sites are up at the top of the page under Link Ups.