Loved waking up to rain this morning.  It is still going and that is making for a great start to the day. Today is my birthday…..  my husband asked what I wanted to do today.  Did he really need to ask? I haven't had much sewing time this week so today I am going to spend the afternoon in the sewing room.  My daughter is down with a bug so it is a good day for just hanging out. Before I get to the machine tho, there is a sale at Roxann's Humble Fabrics in town. I love her shop.  She has a great selection of new and "pre-owned" fabrics with a lot of cool vintage pieces if you look hard enough.  I figure a fabric sale on my actual birthday is a must.
I have several holiday items that I have been working on. Three of which are finished or, almost finished. I posted about this disappearing nine patch that I pieced a few weeks ago.  It is done.  The binding needs to be hand sewn on the back side but that will wait until tonight.  It is a good "tv watching" task.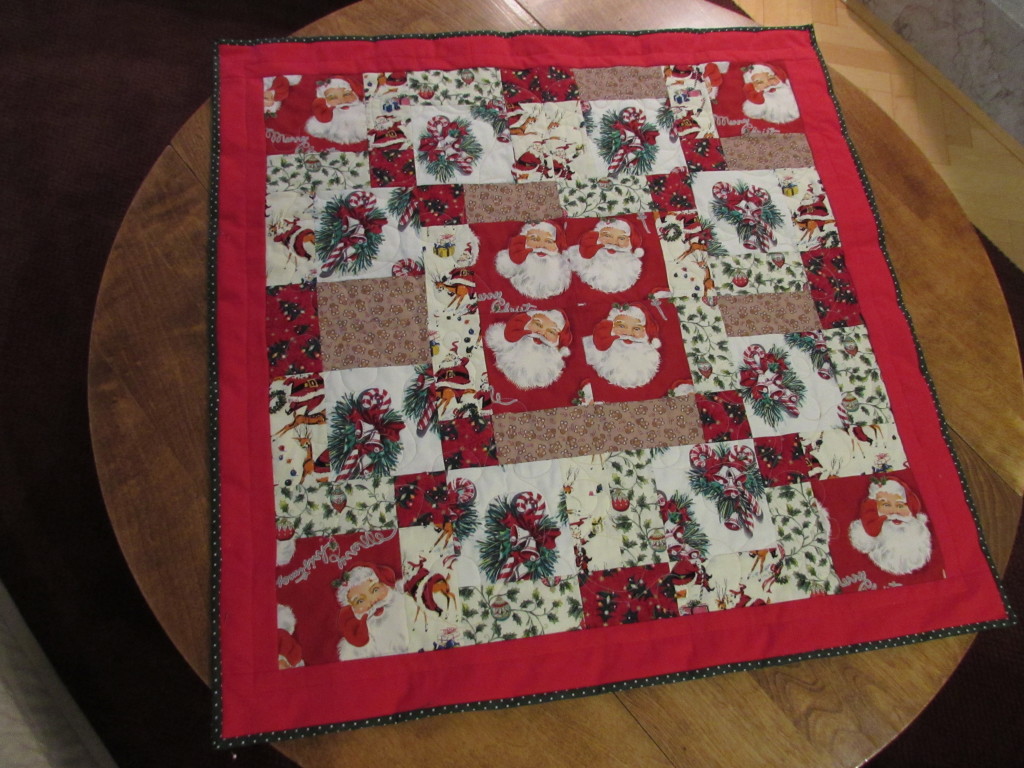 It finished out as a 38″ square.  My mother-in-law called dibs on this one and wants to hang it on the wall.  I will put a sleeve on the back after I sew the binding. To quilt it I outlined the Santas and then used a large circular pattern all over the rest of it. Kind of reminds me of Christmas ornaments. For some reason the thread shredded constantly and this drove me batty. I don't know what the issue was. I cleaned the machine and re-threaded everything but it kept happening.  For the first time I was using Superior's Bottom Line thread in the bobbin which felt soooo thin. I don't know if this had anything to do with it. Though it was my top thread that was shredding? I switched to Aurifil in the bobbin and that actually seemed to help. Maybe it was just coincidence.  I am not sure.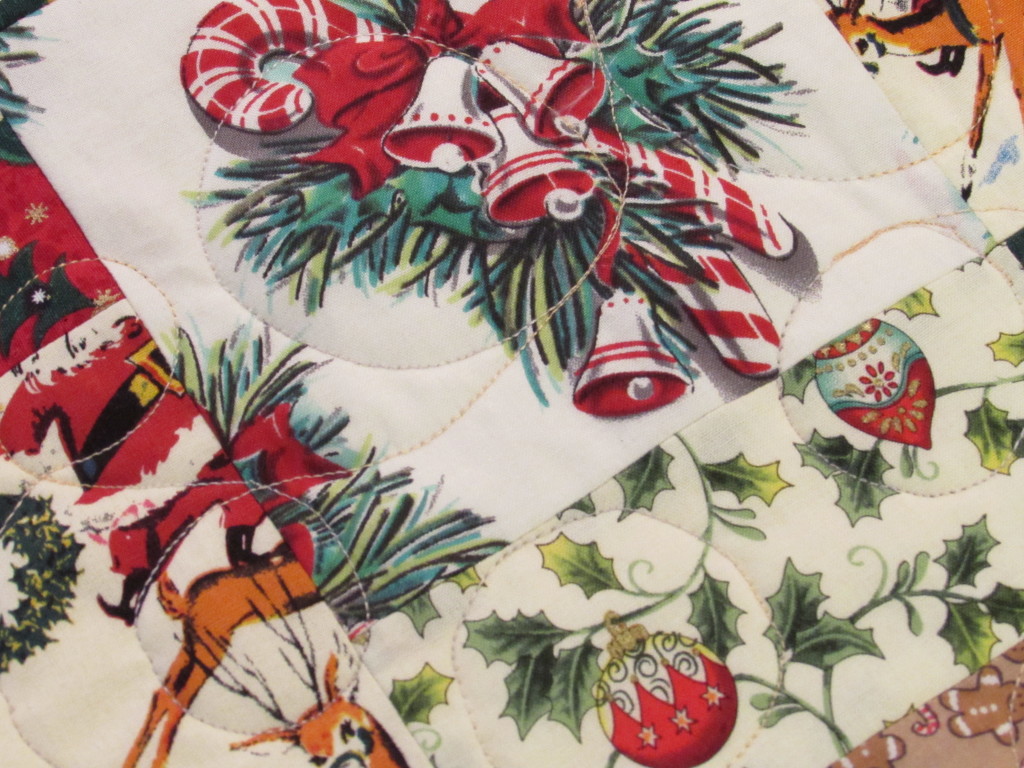 I like the dark green polka dots that I used for the binding.  All in all, it turned out pretty cute.
I also finished up a few table runners over the past week or two.  These are both destined for my Etsy Shop. Here is the first one.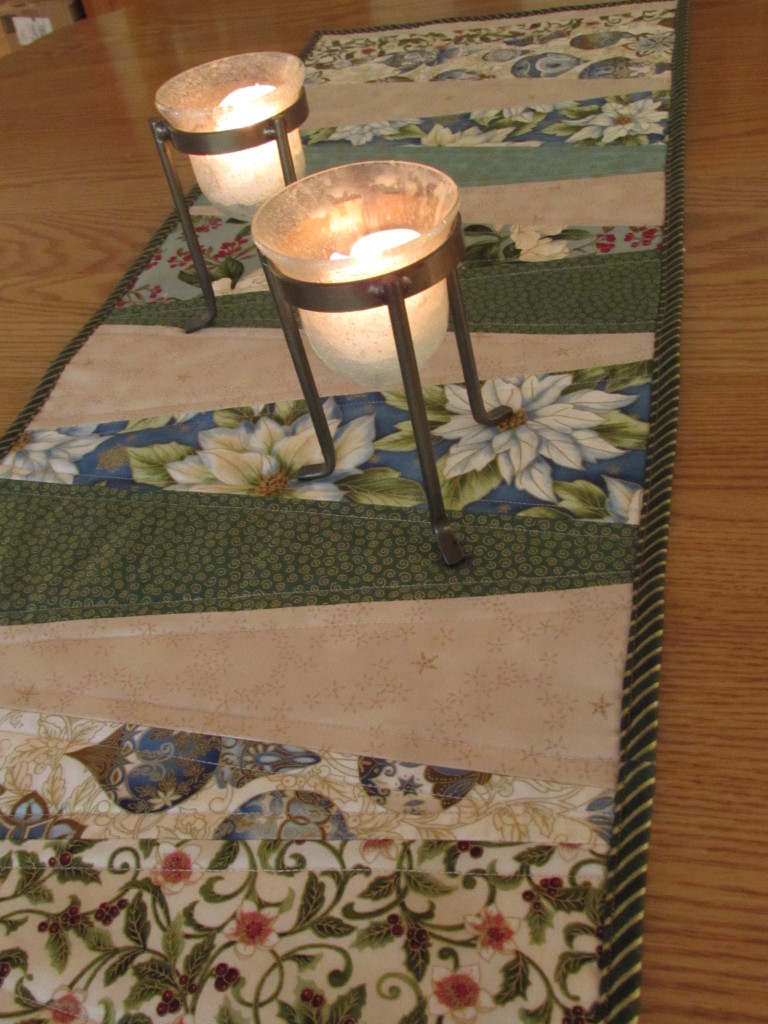 Very pleased with the look of the fabric and the green and gold striped binding.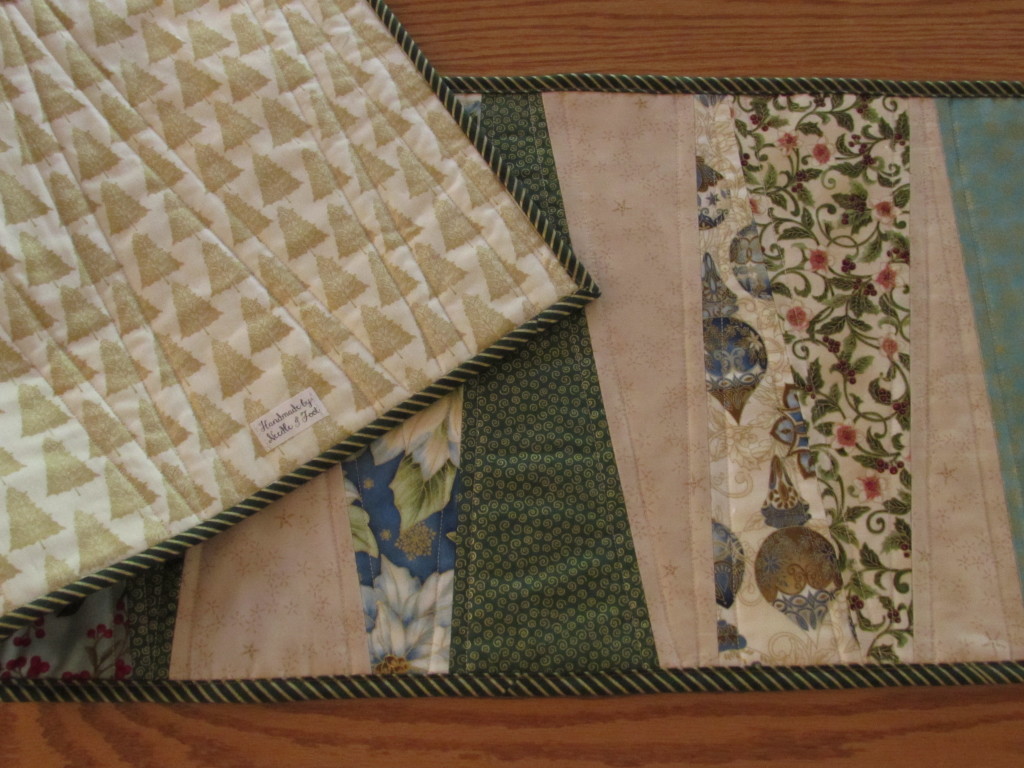 And another runner: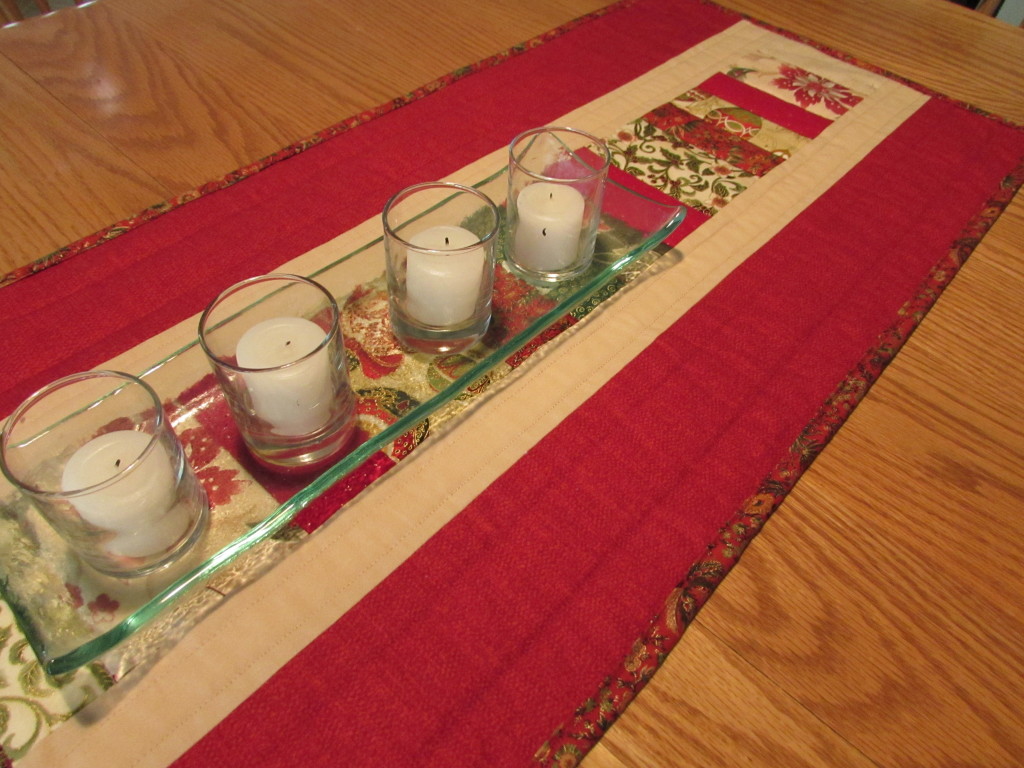 A different look altogether.  The tan and red borders are so pretty. Kind of a linen look to these fabrics.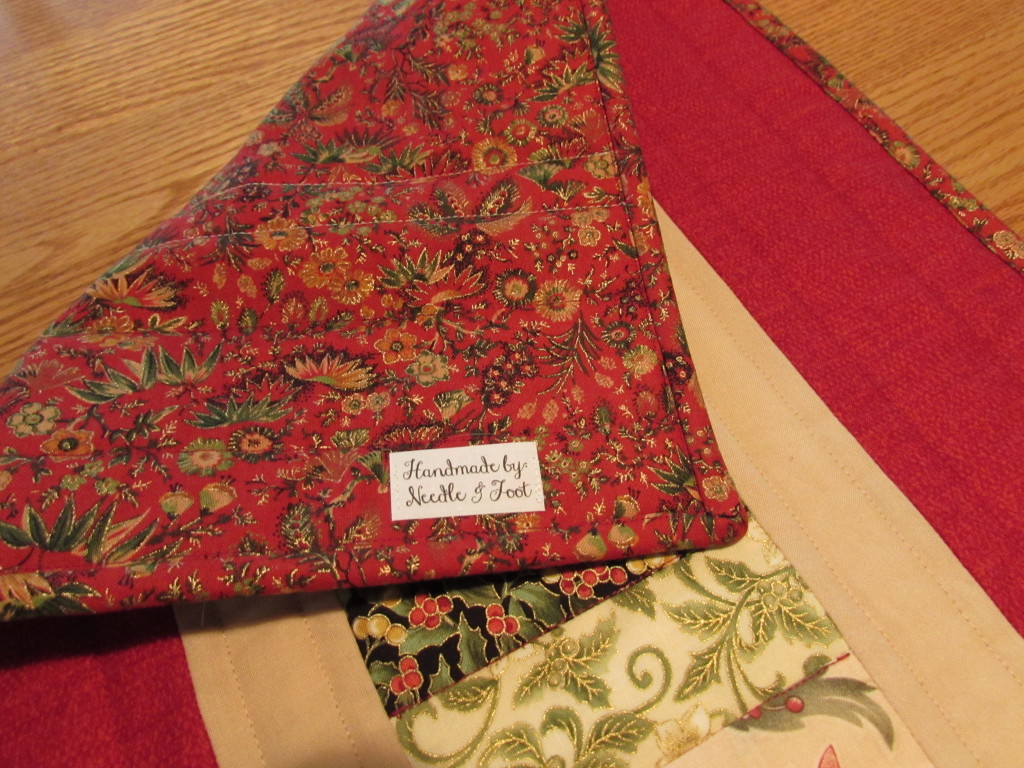 Not so sure if I like the idea of putting labels on items that are in the shop. It means that the runner isn't really reversible.  I may not put them on in the future.
Hope you are all enjoying some lovely fall weather. My maple trees are turning and I am loving the colors!!
Linking to Confessions of a Fabric Addict and Crazy Mom Quilts.  As always, the links are available up at the top of the page, under Link Ups.