Another finish! Trying to get things all finished up for March. These stars are my RSC15 project for this month. The color is yellow and these turned out so cute.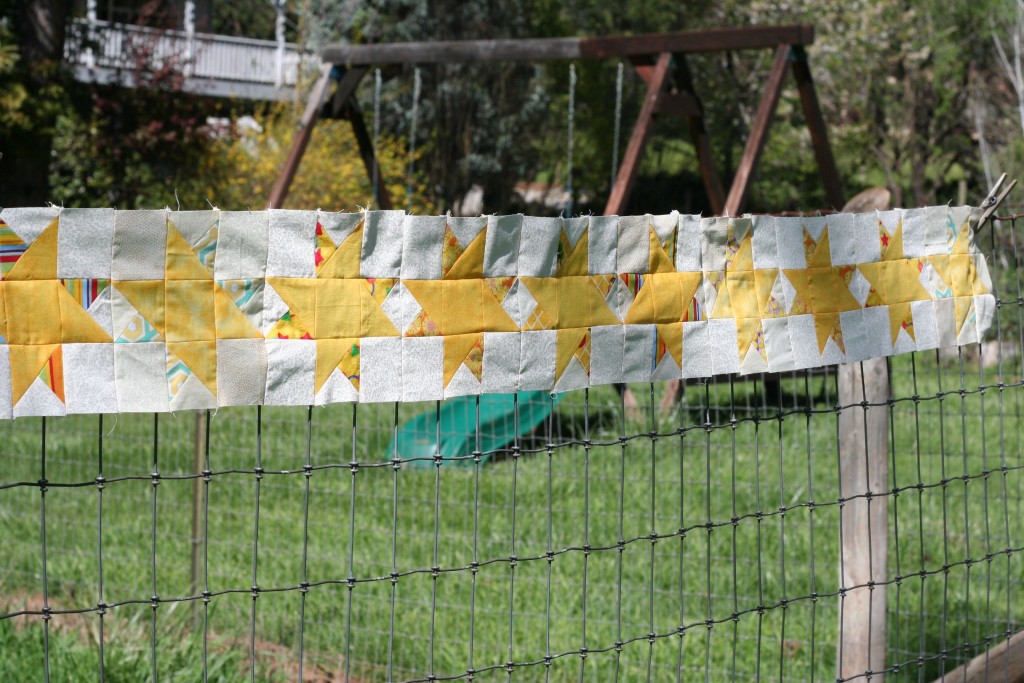 Two of the stars have a bit of a mistake. However, I am calling this creative design. Mostly because I don't feel like ripping it out.  Do you see the mistakes? Hint, hint, look at the star that is second to the left in the picture above.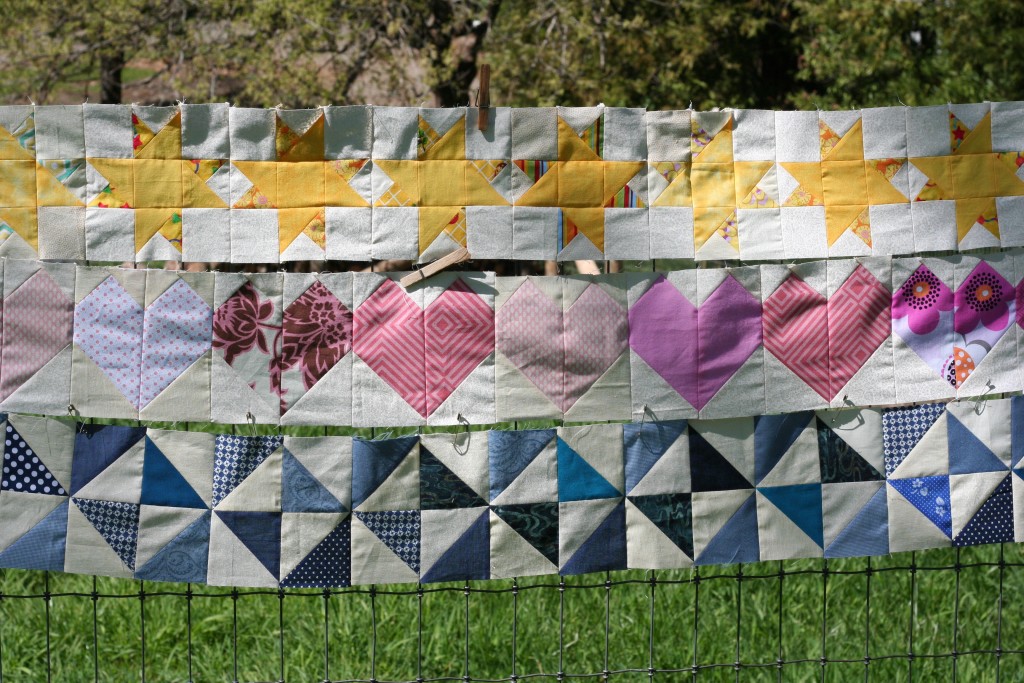 Here are the first three rows of the quilt. I am following along with Mari over at Academic Quilter. She is posts a new block for this row quilt the first Tuesday of each month. Looking forward to seeing what is up for April!
We are going to work on the house in Downieville this weekend so I won't get a lot of sewing done. I do plan to take up some hand sewing. I am making some throw pillows for the guest bed and I am going to try hand quilting one while I am up there. I have never hand quilted before so we'll see how it goes. Are there any tricks? Advice is more than welcome. I plan to quilt straight lines running on the diagonal. Hope everyone has a great weekend!
Linking to Angela at So Scrappy for this month's RSC15 challenge.