If you quilt and you read quilting blogs, it is a safe assumption to say that you are familiar with Amanda Jean Nyberg, queen of scrappy quilting. Amanda's blog, Crazy Mom Quilts, is one of my favorites and has been since I discovered this community of bloggers. She uses every last bit of fabric and the things she creates are inspiring.
Among a million other projects, Amanda makes pin cushions. Lots and lots of them. They are adorable and to my knowledge, no two are alike.  Wanting a quick project to play with, I created a couple for myself.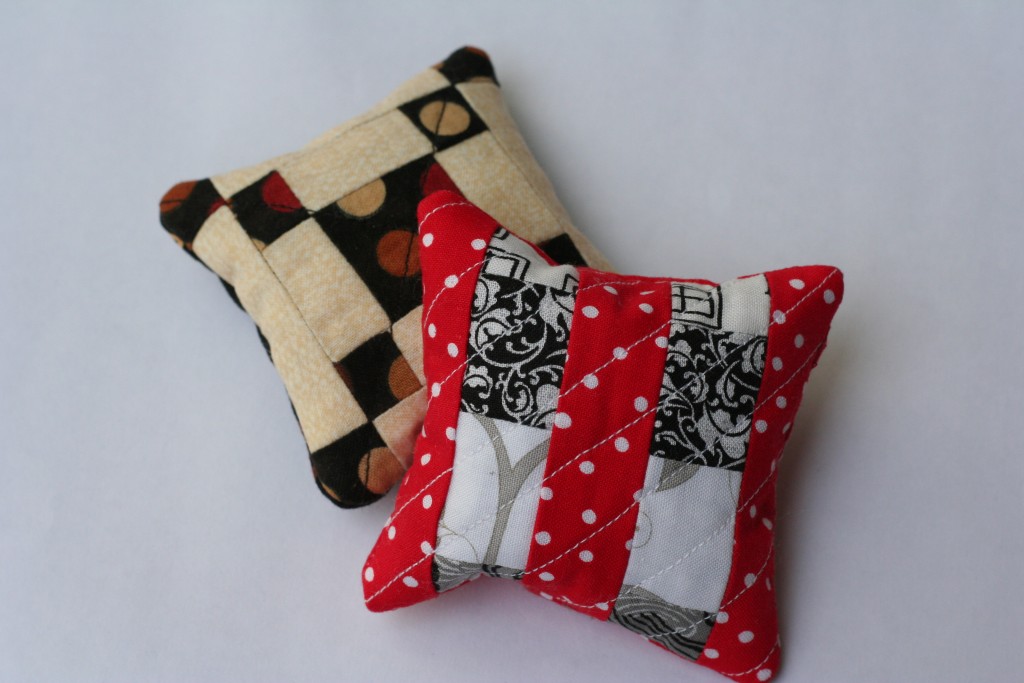 The red, black and white pincushion is a tiny one, measuring at 3″ square. The top of it was a piece of an orphan block that was languishing on the stack.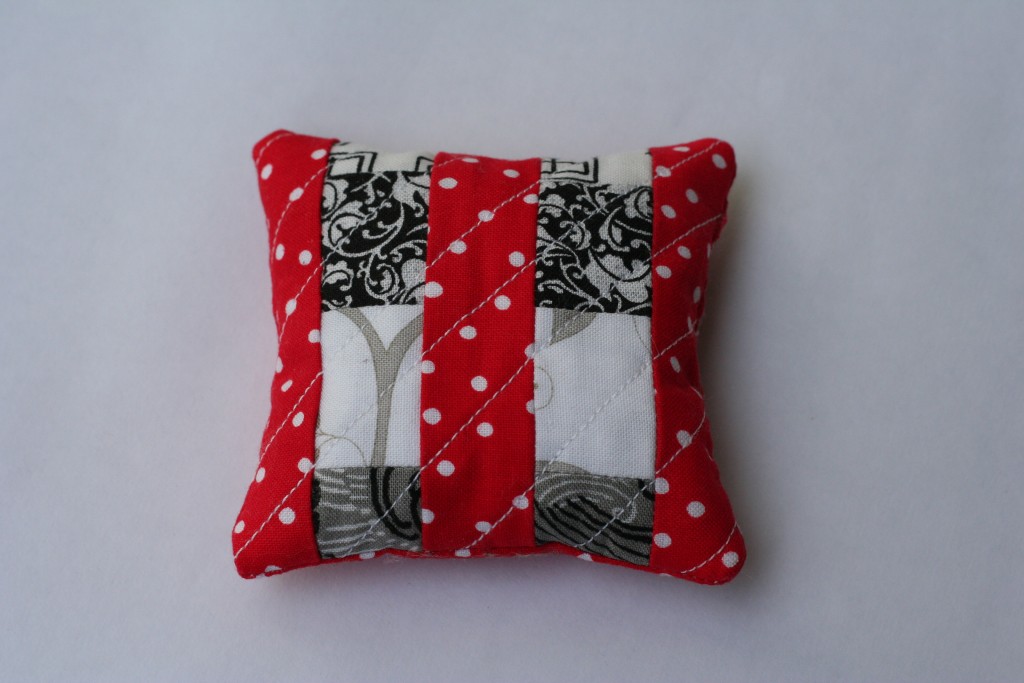 I quilted a bit of batting to the top and stitched front to back, right sides together. It is filled with crushed walnut shells, which, along with everything else in the world, are available on Amazon. According to Amanda, they are also sold as lizard bedding at pet stores (and are likely a better deal than I got with Amazon.)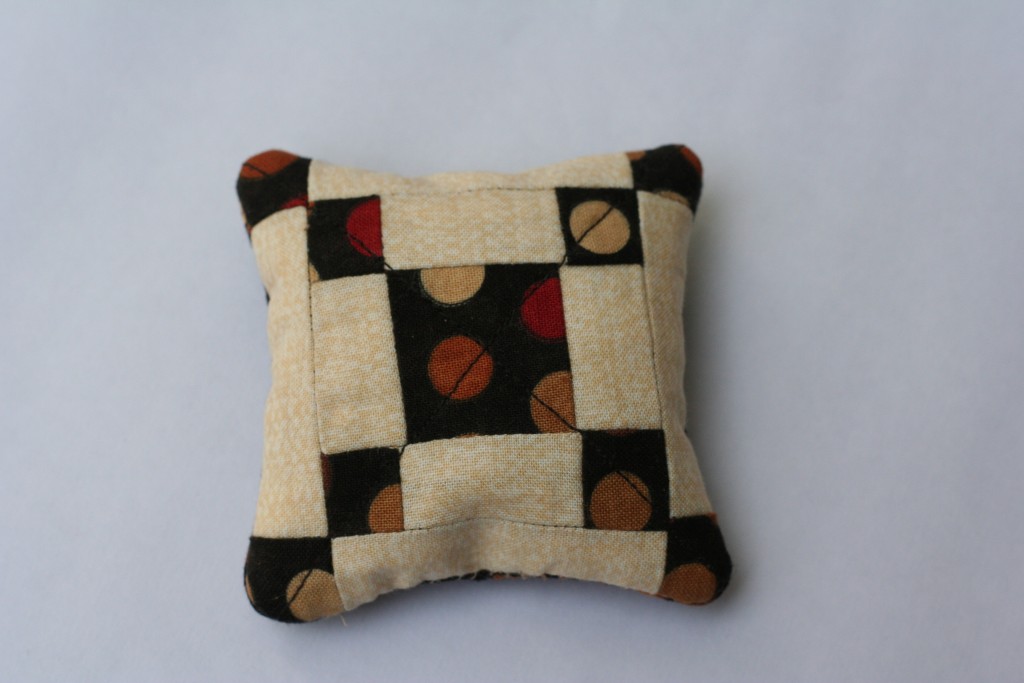 This little guy was also an orphan block from last year's Classic Stitches project. I had planned to make twenty of these little three inch blocks for my row of Pennsylvania blocks. After making two of the twenty, my brain was no longer able to deal with the tiny pieces. The result of this sudden inability to cope with miniscule pieces was a row of lovely six inch Pennsylvania blocks. My two 3 inch blocks were relegated to the orphan block pile. This lucky one was recently rescued. I made this one the same as the red one. Quilt a bit of batting to the front, stich front and back, right sides together and fill  with crushed walnut shells. Easy peasy! Find an orphan block and turn it into something cute. Very satisfying!
Linking to Oh Scrap, Linky Tuesday and Sew Cute Tuesday. Links to these are available at the top of the page, under Link Ups.