I received a really special gift in the mail a few weeks ago.  It was from my middle child, Kyle, who now lives in Chicago.  We had been talking and emailing about the idea of my starting this blog.  I had explained what I wanted to do with it and had told him the name. He liked the story of how NeedleandFoot came about (which was blogged here).
Kyle has been teaching himself to carve over the past year or so.  He has made some pretty amazing items. He lives in a 4th floor apartment near the University of Chicago and has relegated a small corner of his living room to be his workshop. After talking about the story behind NeedleandFoot, he decided to carve something to commemorate the beginning of this blog.  He called me on Mother's Day and told me that he was working on something and it would be mailed out shortly. I was thrilled to receive this handmade pincushion in the mail about a week later.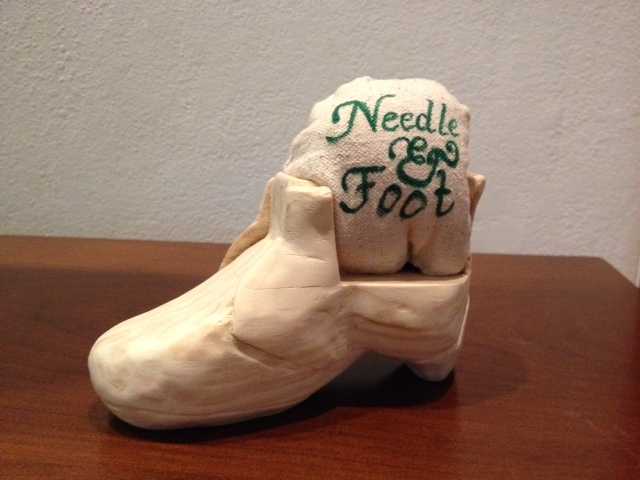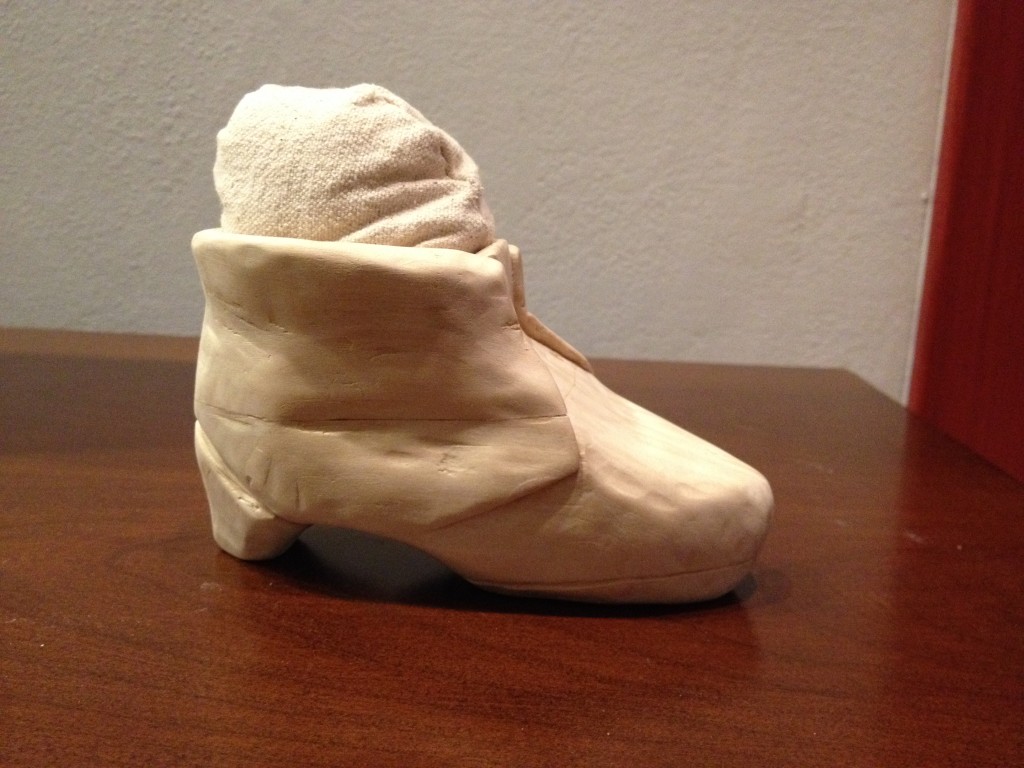 The shoe is reminds me of the story of The Elves and the Shoemaker. He carved it out of basswood and it looks just like an old fashioned shoe.  I love the details such as the heel and the look of the boot having been worn and conformed to the foot. He then made a pincushion out of a really heavy muslin.  (He hand sewed it since he doesn't have a machine.) He lettered the name of my blog on the cushion. I believe he is in the hopes that I will use it as it is intended rather than tossing pins all over the floor for my wonderful husband to step on.  This was such a cool gift. So far it hasn't migrated into my messy sewing room yet and I have yet to stick one pin into it.  It sits in the living room where it can be admired by others. I will treasure it always.
Linkin up to Anything Goes Monday at Stitch by Stitch and Show and Tell Tuesday at The Ties That Bind as well as Linky Tuesday at Freemotion by the River.