Note: Giveaway now closed. I actually selected two winners because I found enough for two kits. Winners have been notified. Hope to hear from them soon so I can mail off their prize!
Good morning all! I intended to post this before Memorial Day. Somehow it didn't happen so I am writing it this morning. No worries though. While patriotic projects are good at any time of year; May, June and July usually put people in the mood for red, white and blue with Memorial Day, Flag Day and Independence Day during these months.
Doesn't this look nice? Here is the backstory of this little wall hanging.
My sister recently sold (actually practically gave) me a Bernina sewing machine and a Juki serger. I have not sewn with a Bernina before so I have been watching YouTube and practicing on simple projects. Leftover from the shop, I have a couple of these panels and some of the coordinates from the Home Of the Free line that I had carried.
This shows most of the panel. It has the welcome portion and lots of little sayings as well. I took the stripe at the bottom and added it to the welcome portion to balance things out. Then I basted it together and did some basic quilting to hold everything together.
It measures 15″ x 24″. For the binding I used one of the coordinates. It is super simple but I think it makes a cute welcome sign.
For the backing, I chose this paisley print. The reds are the same tone so it looks wonderful together. I love paisleys. Even if this is on the back side and no one will really see it., I know it is there!
Now I have a cute welcome sign on the front porch to takes us through summer months.
How about you? Would you like to make one? Or maybe a quilt with these fabrics? I still have enough fabric to gift a kit for your project! It includes a star print instead of the paisley but you'll have enough to play with to make whatever you'd like. I would love to see what you do with this!
GIVEAWAY NOW CLOSED.
Please leave a comment for me if you are interested in this kit. No pattern included so you'll have to be creative and work something out. Since this is a patriotic, American fabric, the giveaway is limited to US residents. I will choose a winner on Sunday afternoon. Good luck and have a great weekend!
Sharing at Finished or not Friday, Brag About Your Beauties and TGIFF over at Anja Quilts.
**************************************************************************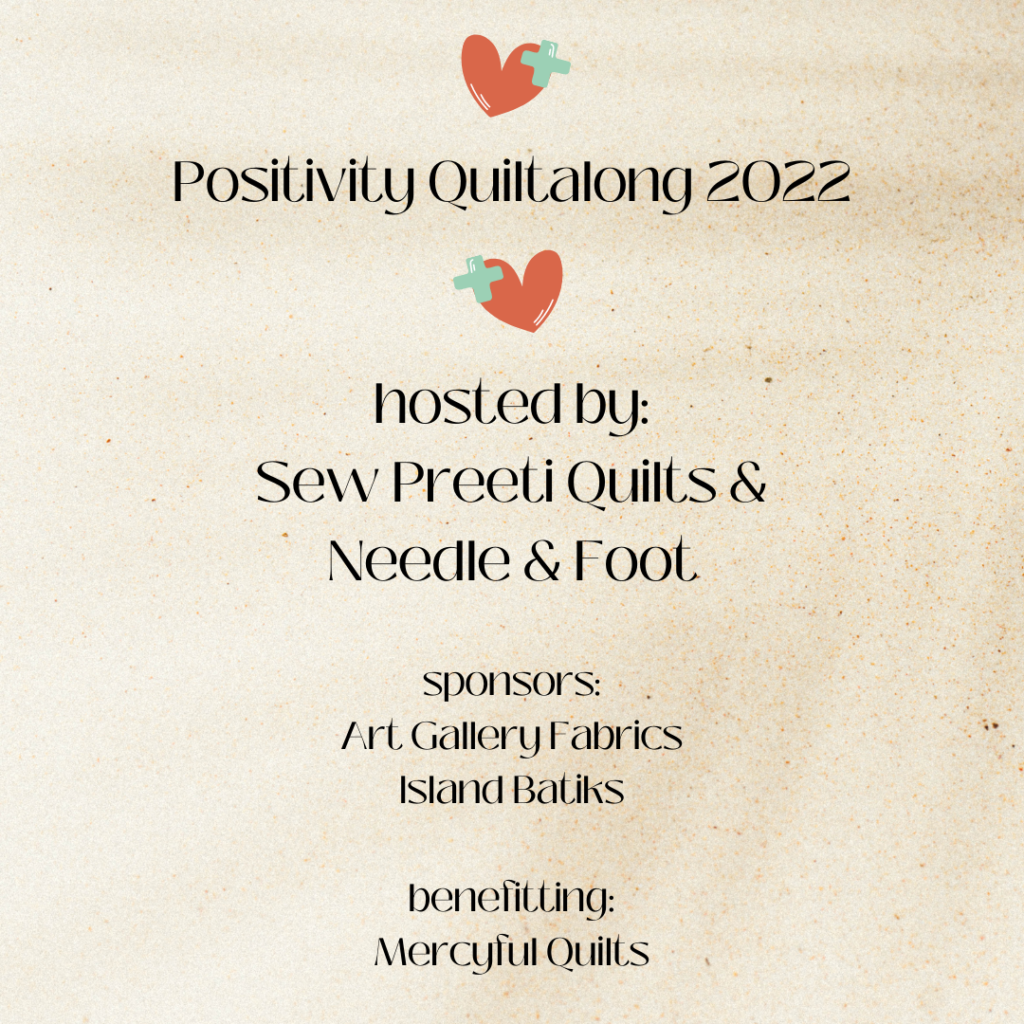 Reminder!! The Positivity 2022 QAL has begun. We are choosing fabrics and cutting pieces. At least that is where I am. Hoping to start putting blocks together soon though. Check out fabric and cutting instructions at Sew Preeti Quilts. Hope you will join us!