Making a quilt is not a quick endeavor. At least for me it isn't. Back in 2016 I read a tutorial by Bonjour Quilts and left a comment about how much I loved the quilt. Then in 2020, in a newsletter by Bonjour Quilts (side note – if you don't receive her newsletter, check it out. Kirsty writes a great newsletter and I very much enjoy reading it) I was reminded of the quilt. At that time, I started cutting pieces for the background. I believe this was at the beginning of the pandemic. Fast forward to 2021, I decided to finish the quilt so I could give it to my nephew and his bride when they married in July 2021. Well, then we decided to list the house and move so all sewing came to an abrupt halt.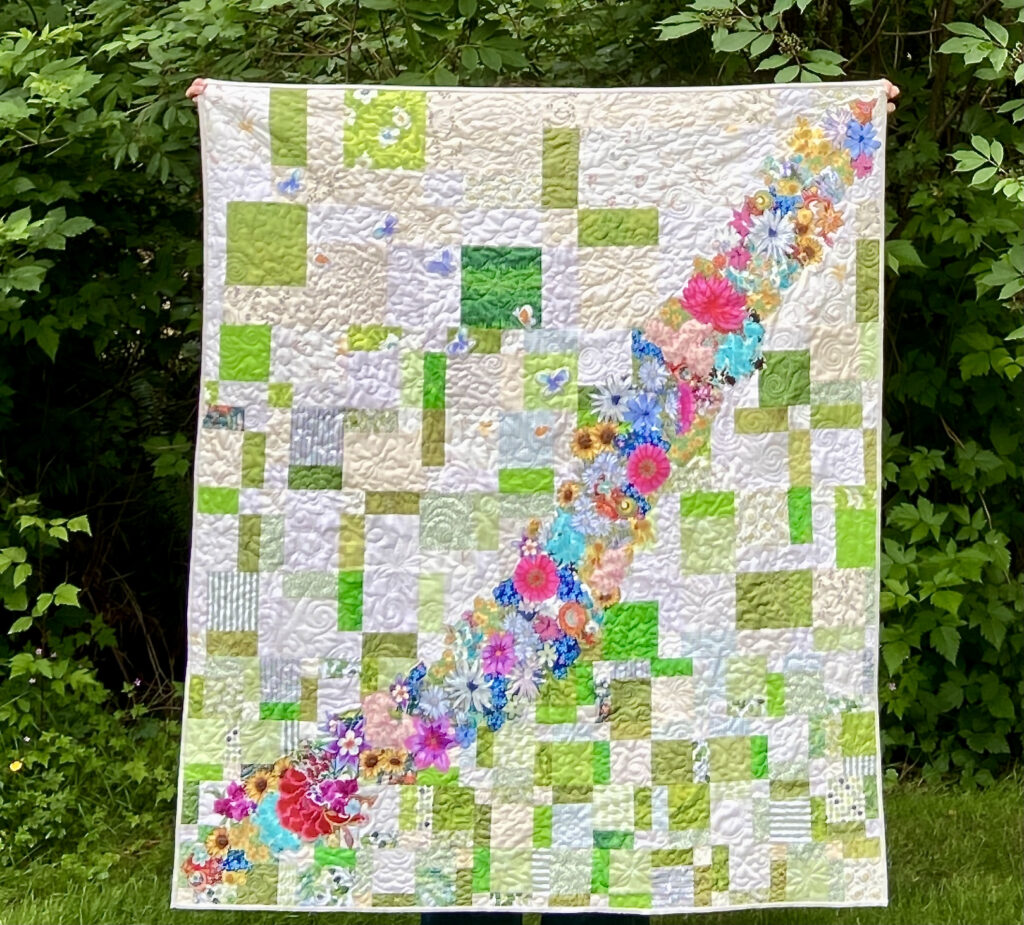 With my sewing room (almost) set up and my time freed up, I am sewing and quilting again! I had the Meadow quilt top finished and basted before we moved, so I started to quilt it. Before basting it, I did some FMQ over the flowers in the center. I knew I wanted to secure them tightly, even though they are fused to the base. However I didn't want all of that to show on the back. I did a preliminary set of stitches before basting and then finished securing the flowers after it was basted.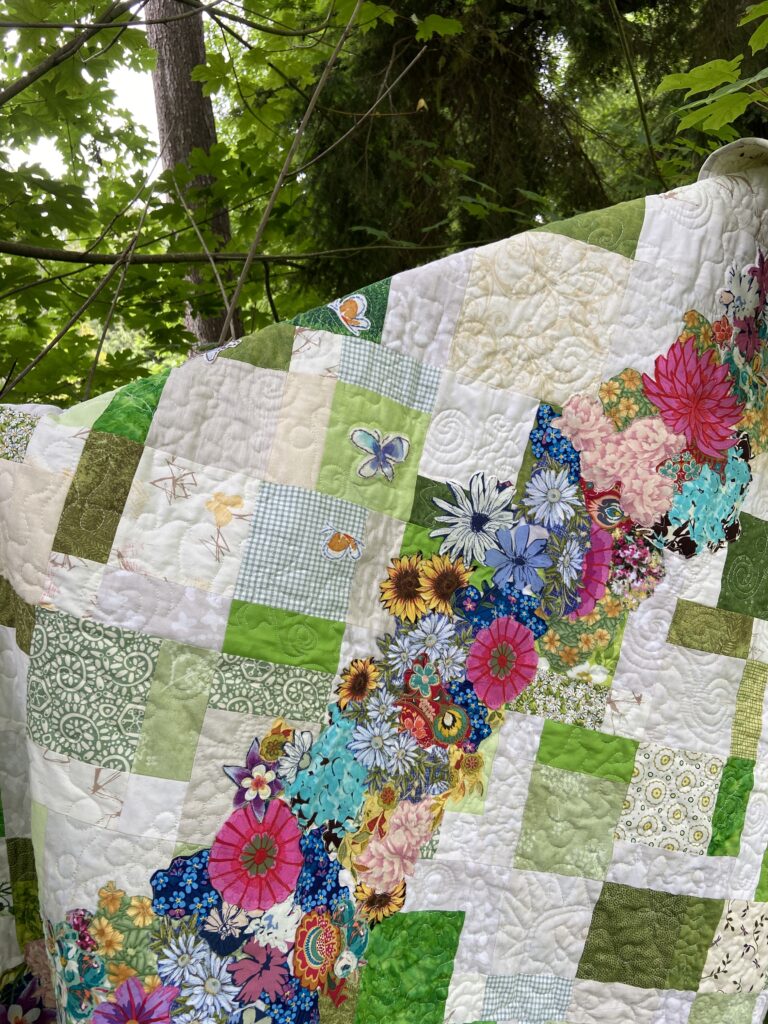 The background is free motion quilted with whatever came to mind. There are swirls, basic stippling, some flowers, hearts, sunshines and a few words here and there. On the top I used an off-white Glide thread and the bottom is a pale green Glide thread. (I am a big fan of Glide for free motion quilting).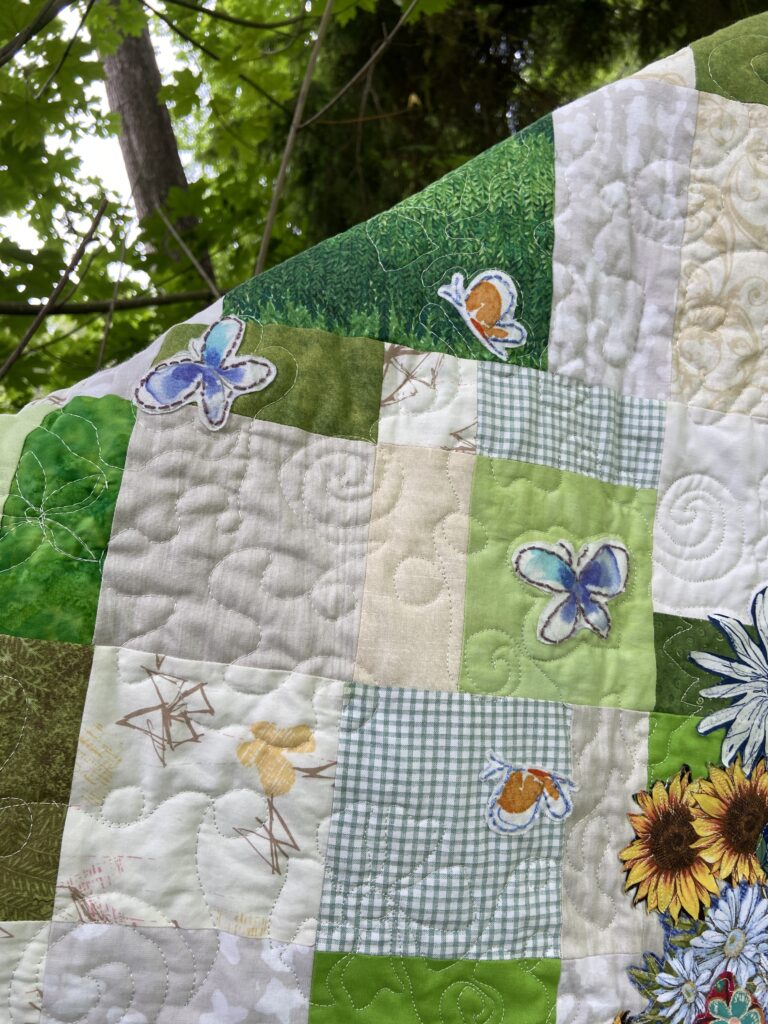 Every meadow has a few butterflies fluttering about, right? I fussy cut these and fused them to the top. Using Perle cotton, I did some basic stitching around the edges to help them stand out a bit.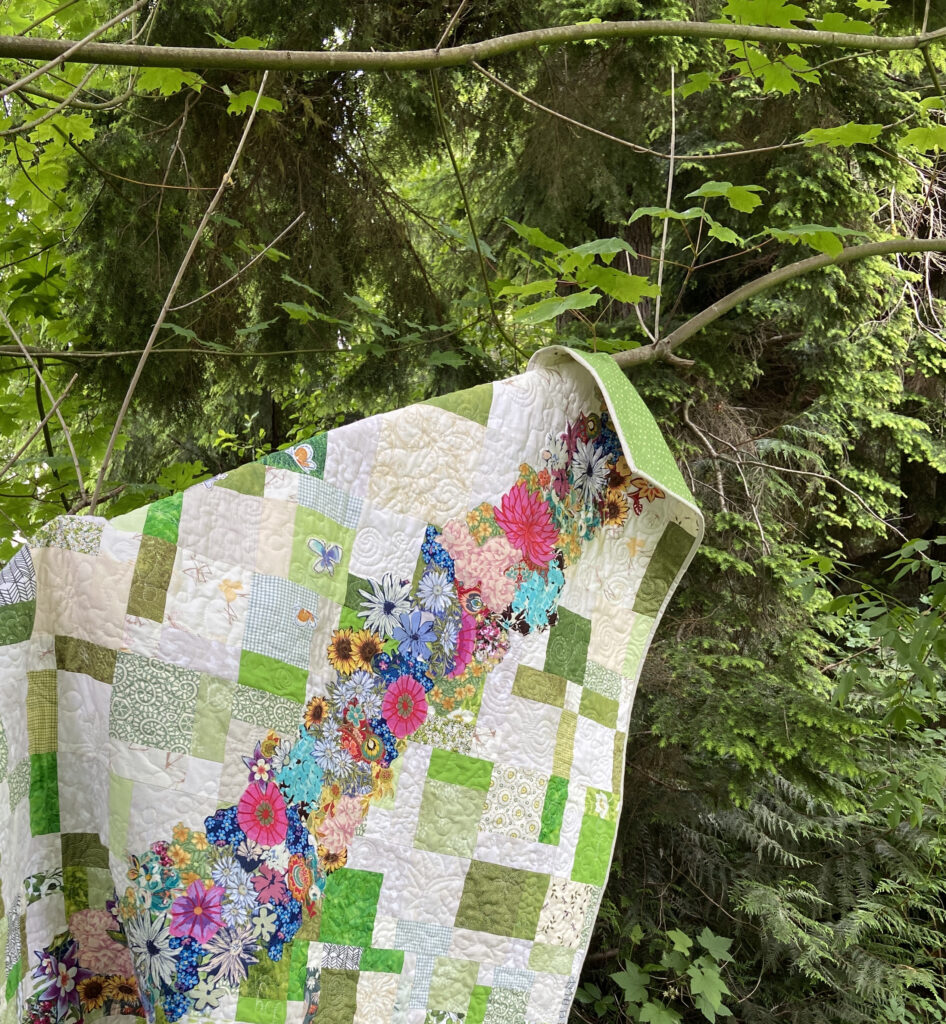 I forgot to take a shot with the backing showing but in this one you can see a bit of the corner. It is a 60″ wide voile by Frou Frou. Grassy green with tiny white stars on it, the fabric is so soft. I think it gives a cuddly feel to the quilt. (I have had this on the shelf for a long time so don't know that it would be available anymore?)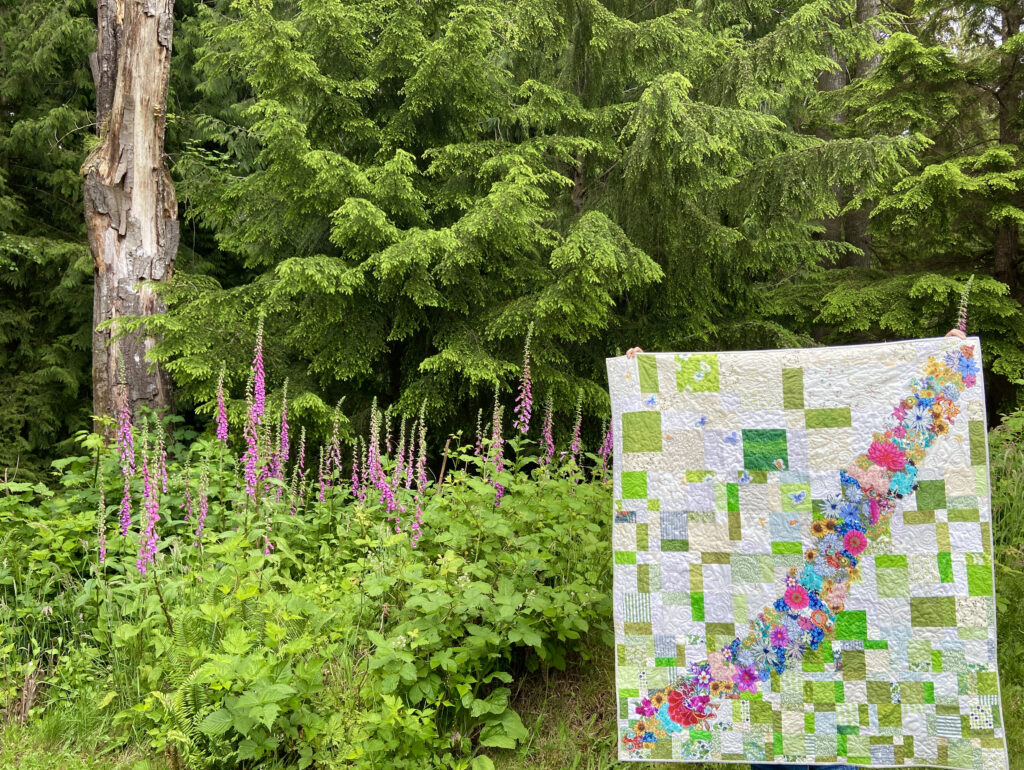 The pictures were all taken in our yard. Right now everything is so green. Foxglove are standing tall in the backyard, giving a meadow like feel to it.
I am so happy with this finish. It is unusual but not difficult. I actually think this is the case with many of Kirsty's (Bonjour Quilts) patterns and tutorials. It is on the way to the bride and groom, just in time for their first anniversary!! I hope they love it.
Sharing at my favorite link ups – see the list at the top of the page for the details!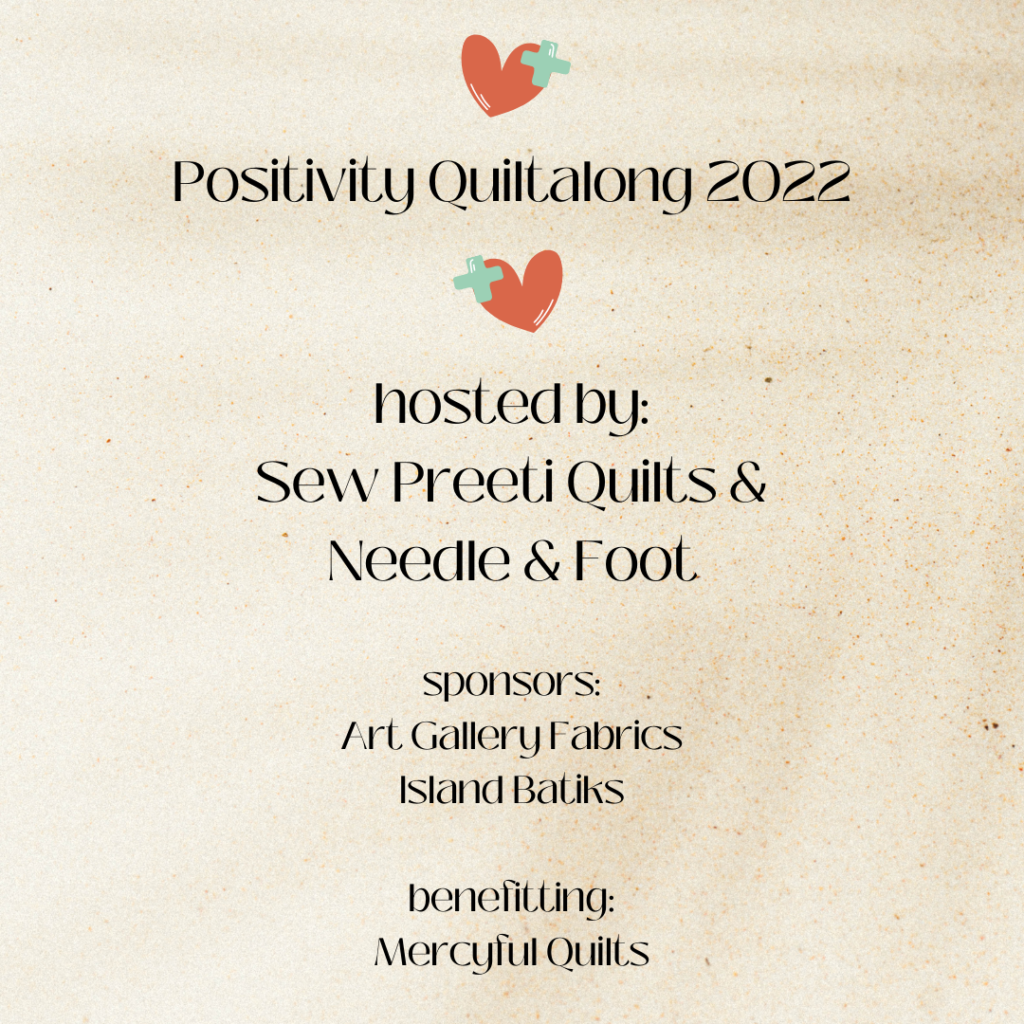 REMINDER: The first link up for 2022 Positivity QAL opens this Sunday, June 26th. Please come back (here) then to link up and show us your progress with your blocks. I am looking forward to seeing the different color combos!!