Today we are celebrating the finish of the Summer Sew Along. Together there were about twenty sewists that made a shirt using Butterick pattern number B6024. If you are just seeing this and want to check out the sew along from the beginning, click here. This is the first time I have hosted a Sew Along. I truly enjoyed every bit of it. I had a few frustrations as I finished up the shirt and I am anxious to see and hear how everyone else fared with the finishing touches on their shirt. So, let's take a look at my finished shirt!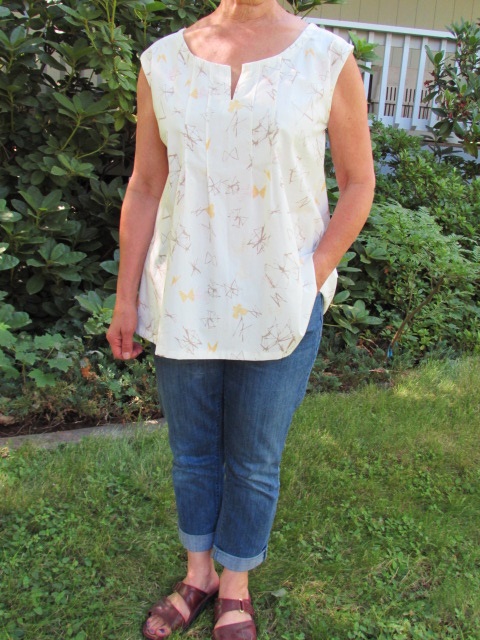 The fabric I selected is called Filaments Ethereal from Art Gallery Fabric's collection called Gossamer. Actually of the group of us sewing, there will be at least five people with this shirt in a fabric from the Gossamer line. It was a popular choice for summer.
For the most part, I am satisfied with the fit. The first time I made it, I decided it was a teensy bit tight across the back and shoulders. So with this one, I made it a little bit larger. I may have gone too far the other way and it is a little bigger than I wanted. I know, I know, I am being too picky. The fit is always the biggest challenge with sewing clothes.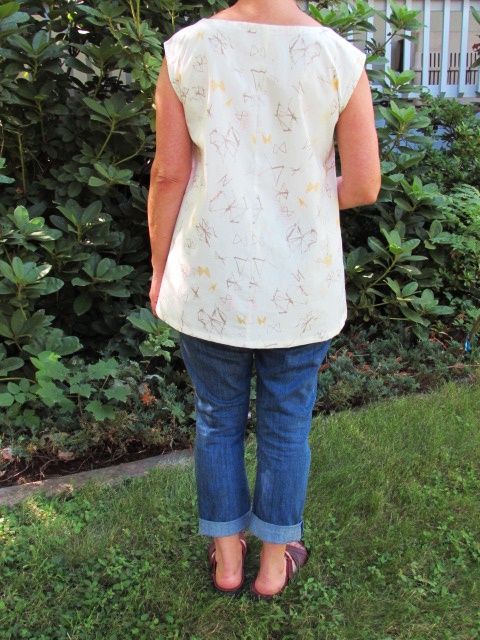 The shirt hangs well and it is super comfortable. The Art Gallery fabric, as always, is so light, making it perfect for summer.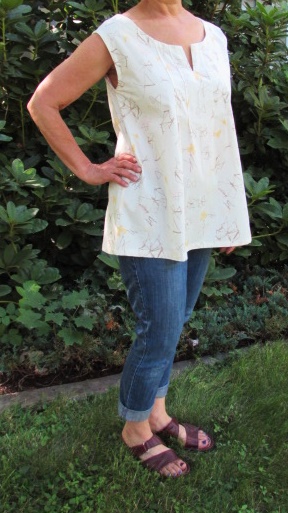 I think, were I to make it again, I would make the version with sleeves. I like it just a bit better. But really, what a fun project this was. I would definitely host something like this again. Sewing with friends, whether in real life or virtual life, is always a fun time.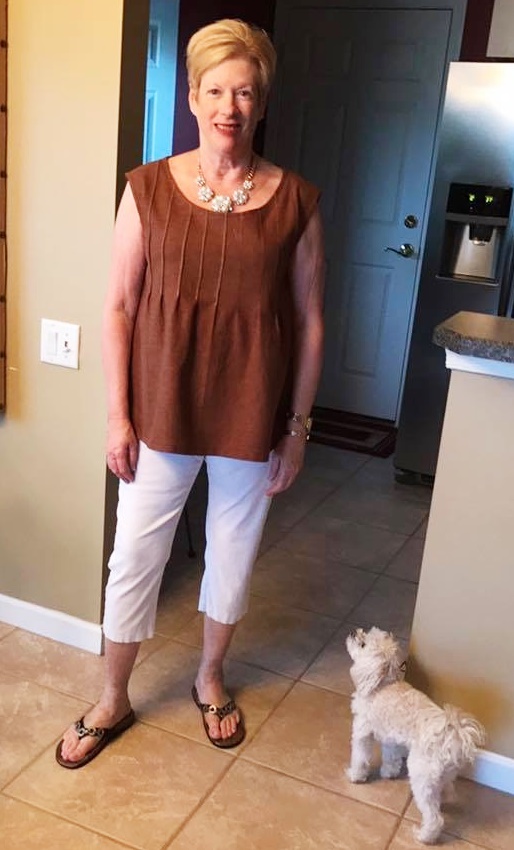 Here is one of the member's of the sew along. Rosemary joined in and she chose to make the version with pin tucks across the front. She did such a great job and I think it looks beautiful on her. That fabric is wonderful! It looks like her puppy approves too!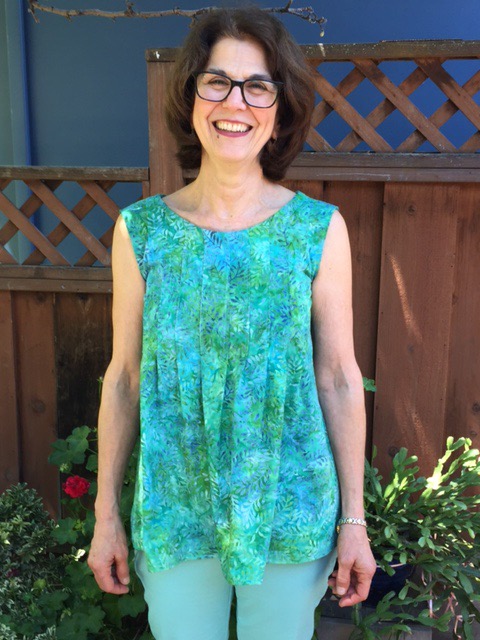 Here is my sister Tina. She joined in and sewed with us. She has been sewing for a long while but hadn't made any garments for a while and wanted a refresher. She did a great job on the shirt!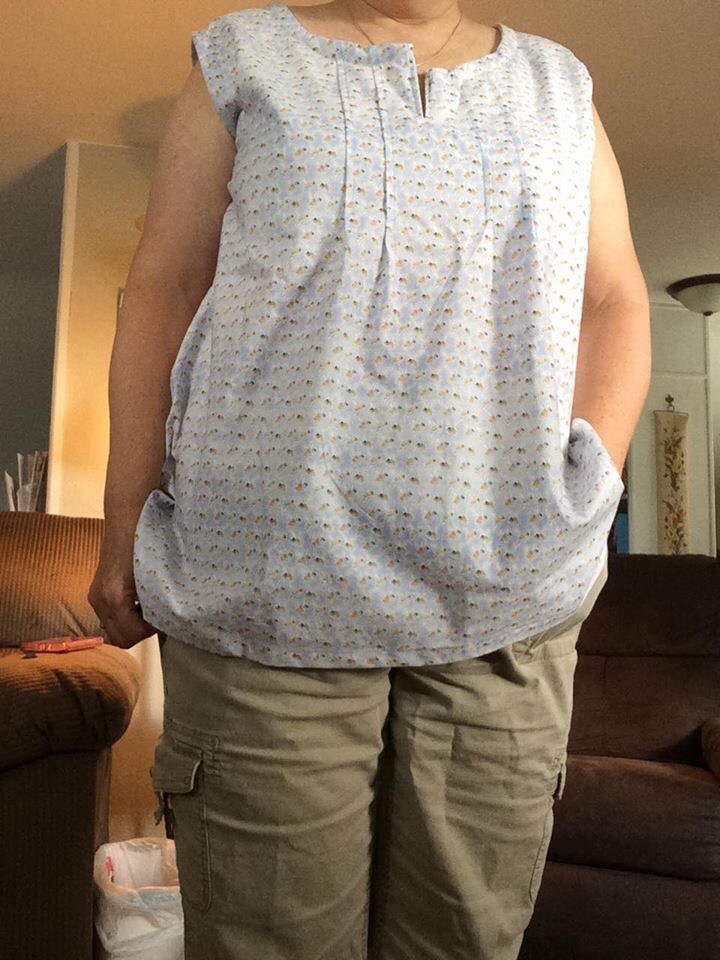 The picture above is from Cate. She chose a lightweight blue fabric for her blouse. It is just perfect for summer. It looks so pretty!
I have a link up below so people can share their finishes with everyone. I hope you will scroll through and take a look. The link up will remain open for about ten days. Not everyone has finished their shirt yet so I want them to have the chance to link up when they are done.


Finally here is a heads up on a great promotion over at Craftsy during this long holiday weekend. Might be the perfect time to select a new class for less than $20.00! So many excellent classes are available and once your purchase it you have it forever. What a great way to build your library. (Affiliate post)