Ever since I received these bolts of fabric designed by Sharon Holland, I have wanted to make a shirt with one of them. They have such soft colors and the fabric feels silky smooth which just seemed perfect for a blouse. The line is called Gossamer and I love the pallette Sharon used for them. If you want to take a peek, I do have them listed in my shop. Click here.  🙂
I chose to use Diaphonous Sand which is second from the bottom. It is very neutral and should work with any of my pants (especially since most of them are denim jeans!!) I poked around looking for a pattern thinking surely one of the 200 or more listed in my shop should work. Oh no… I had to order one instead! Kind of silly I suppose, but I really liked Butterick B6024.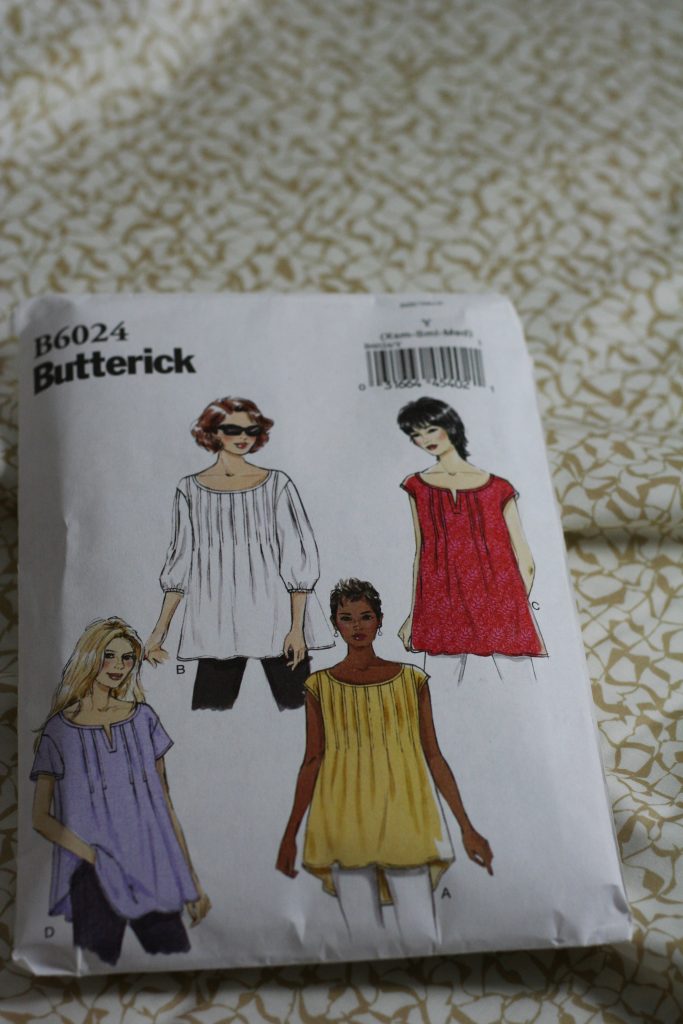 I mixed up the versions just a bit and used the front from Version A, the sleeves from Version D and the back from versions B/C.  I wanted the straight hemline in the back, short sleeves and the series of pin tucks detailing the front. Luckily it is quite simple to switch out the pieces of each version to get just what you want.
I posted this project over on Instagram just as I got started. I was a bit worried the pin tucks would make the front of the shirt too full and give it a maternity top look. Definitely not a good look to wear at the wise age of 56.  But it worked out well. I did taper the sides just a tiny bit.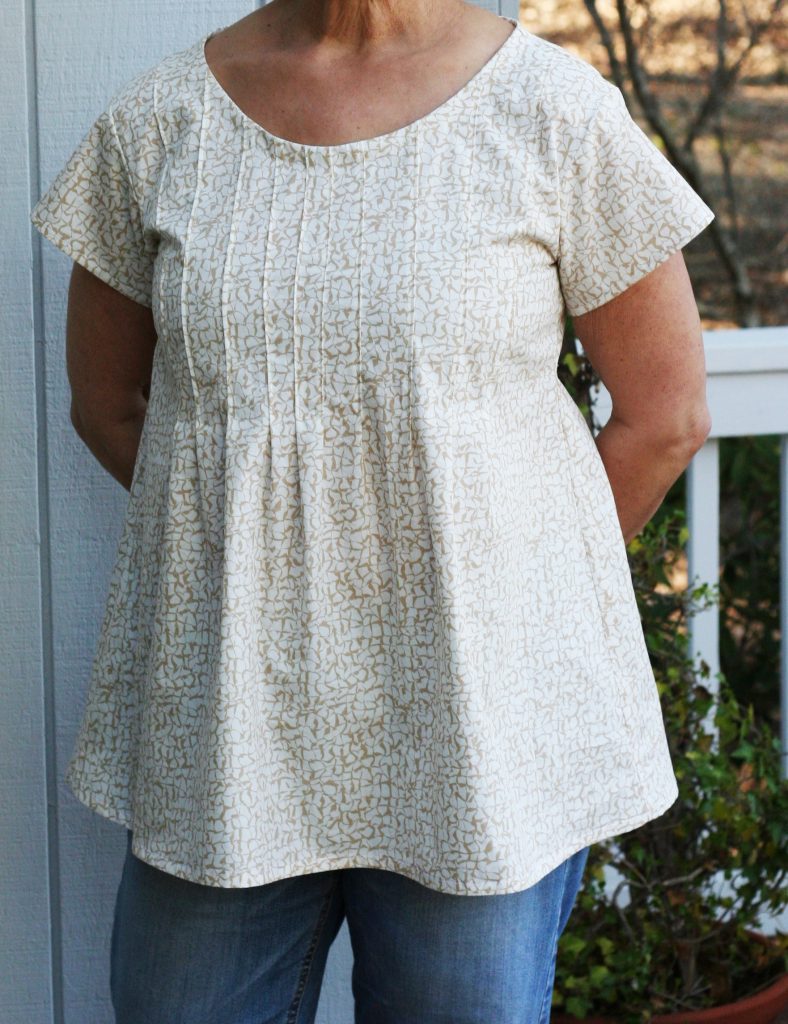 It hangs straight enough which takes care of the is-she-pregnant look I was trying to avoid. I did decrease the length about an inch but I don't know that it was really necessary.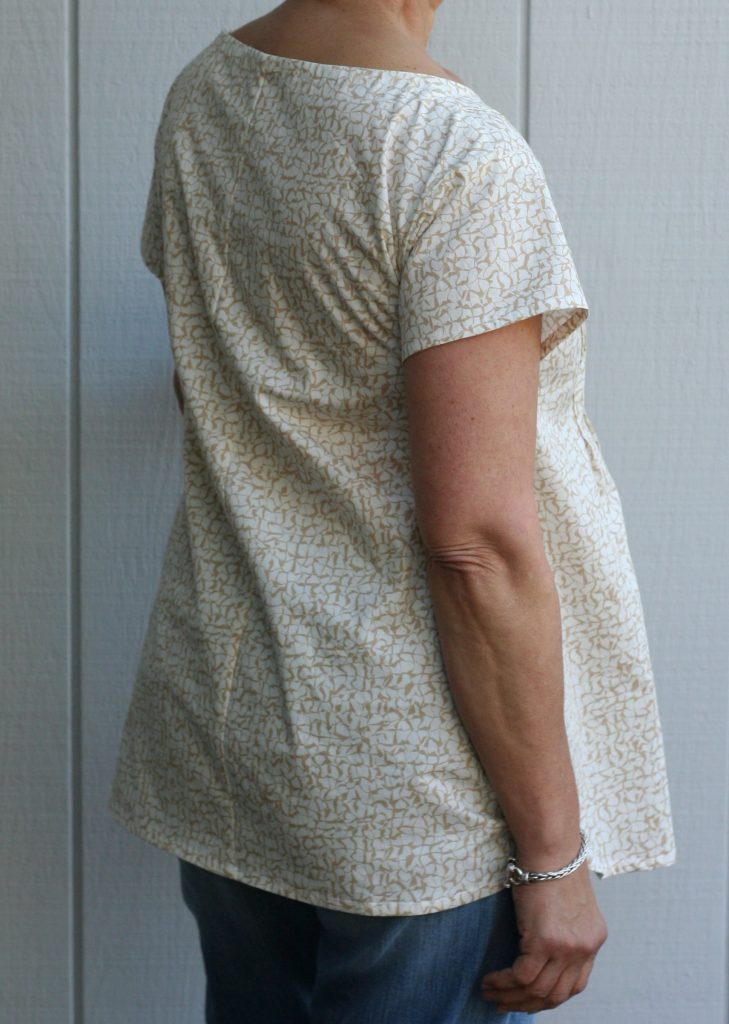 The back is simple – no detailing to speak of.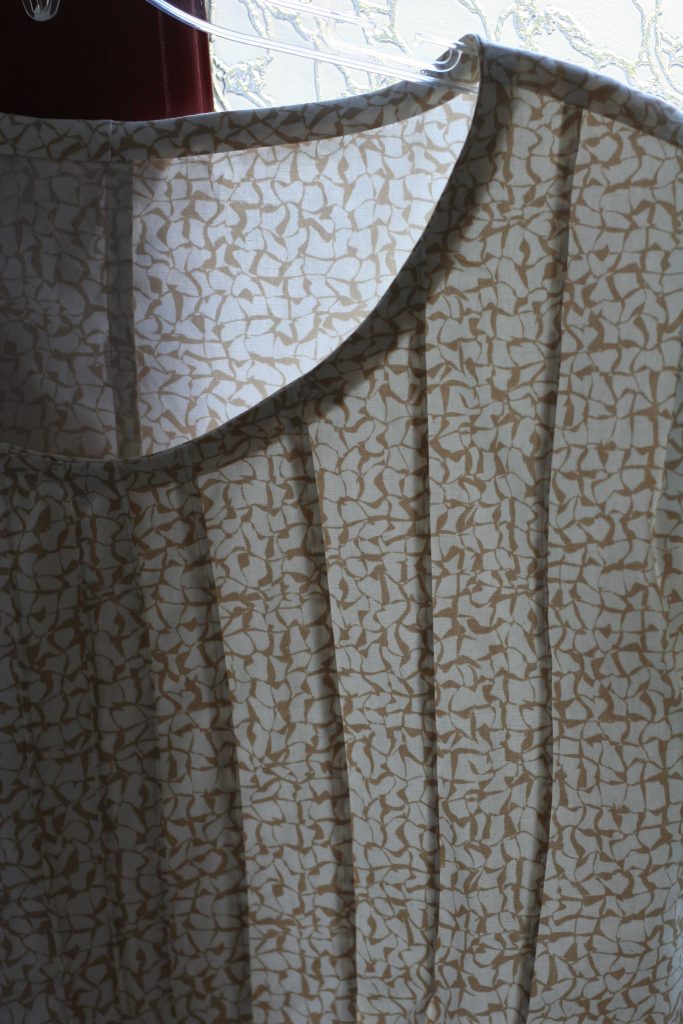 I finished most of the seams using french seams. I love the polished look french seams provide. The pin tucks are not terribly difficult. The require a bit of fiddling to get them folded and pinned just so but then it is just a matter of top stitching them down. It has been really satisfying to make a few shirts. Just in time for Spring too!