Oh my goodness – time is flying by. Nothing like a pandemic forcing all of us to stay home day after day to make a person busy, right? In March when all of this started I thought I would accomplish this huge to-do list due to being stuck at home. I created a list of blog posts to catch up on, pictured myself scrubbing the kitchen and bathrooms till they sparkled – it was going to be such a productive time. Ummm, what the heck? I have hardly posted here and it took me until yesterday to force myself to scrub one shower. Not the picture of productivity I had anticipated!
Ah, just proof of my human imperfections!! Also proof I really am not into house work. Haha. OK – moving on to sewing. There hasn't been a lot going on. I did get the April and May blocks done for the 2020 Monthly Color Challenge. Want to see them?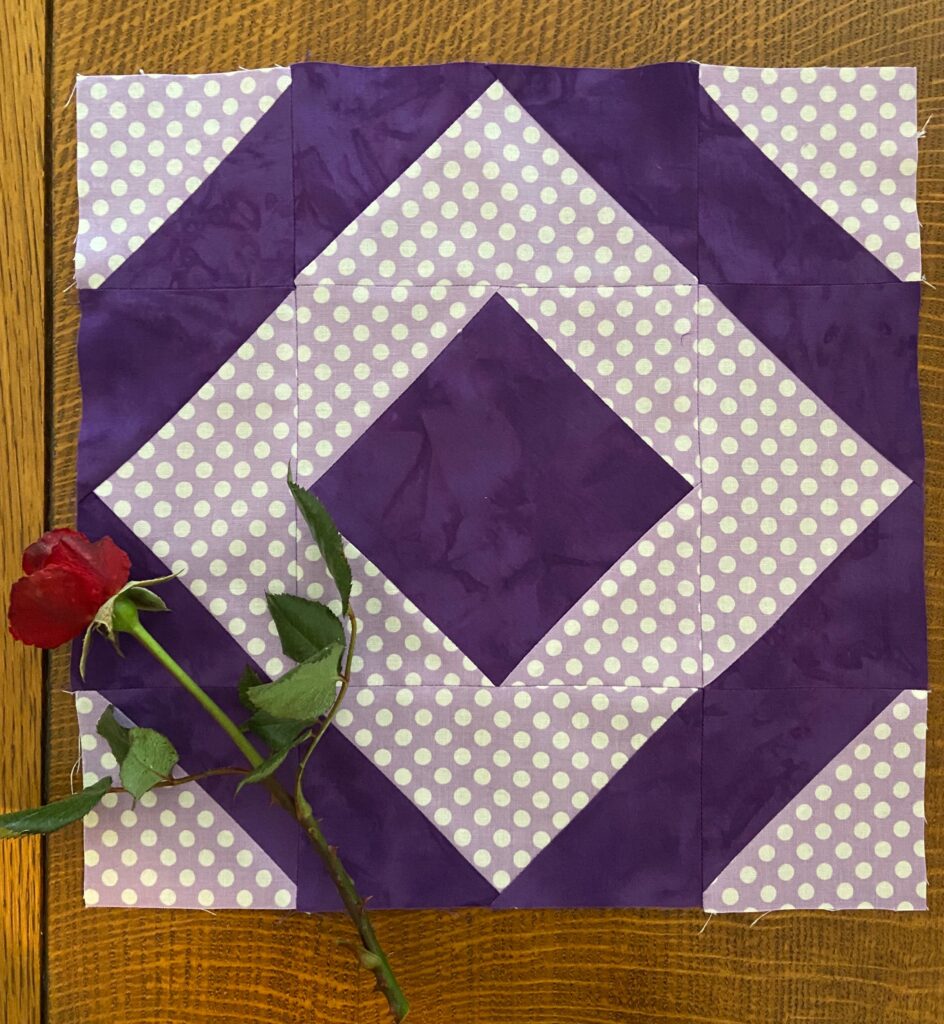 The block for April was made with purple and I was able to continue my polka dot theme. Have to say, I have no idea how I will put these blocks together. I suppose I need to think of a way to sash them with some sense of continuity.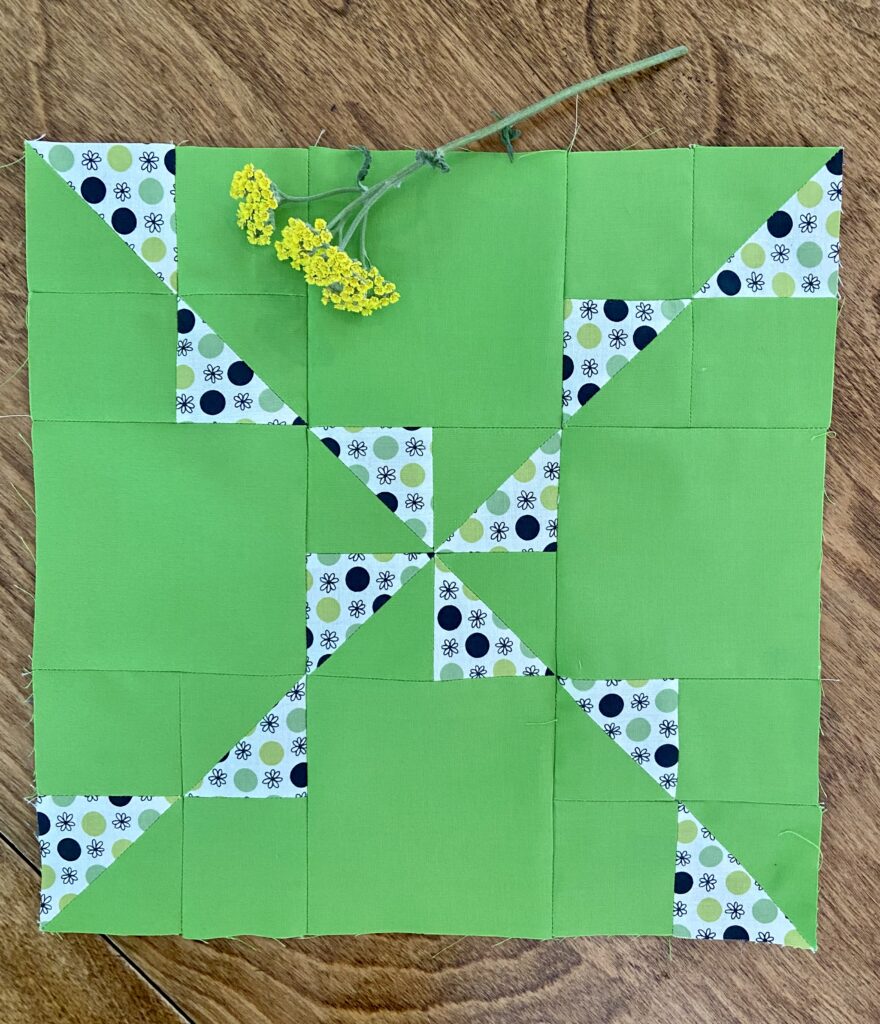 Love the green block which was May's color. It is a great pattern and would be cute as a quilt on its own.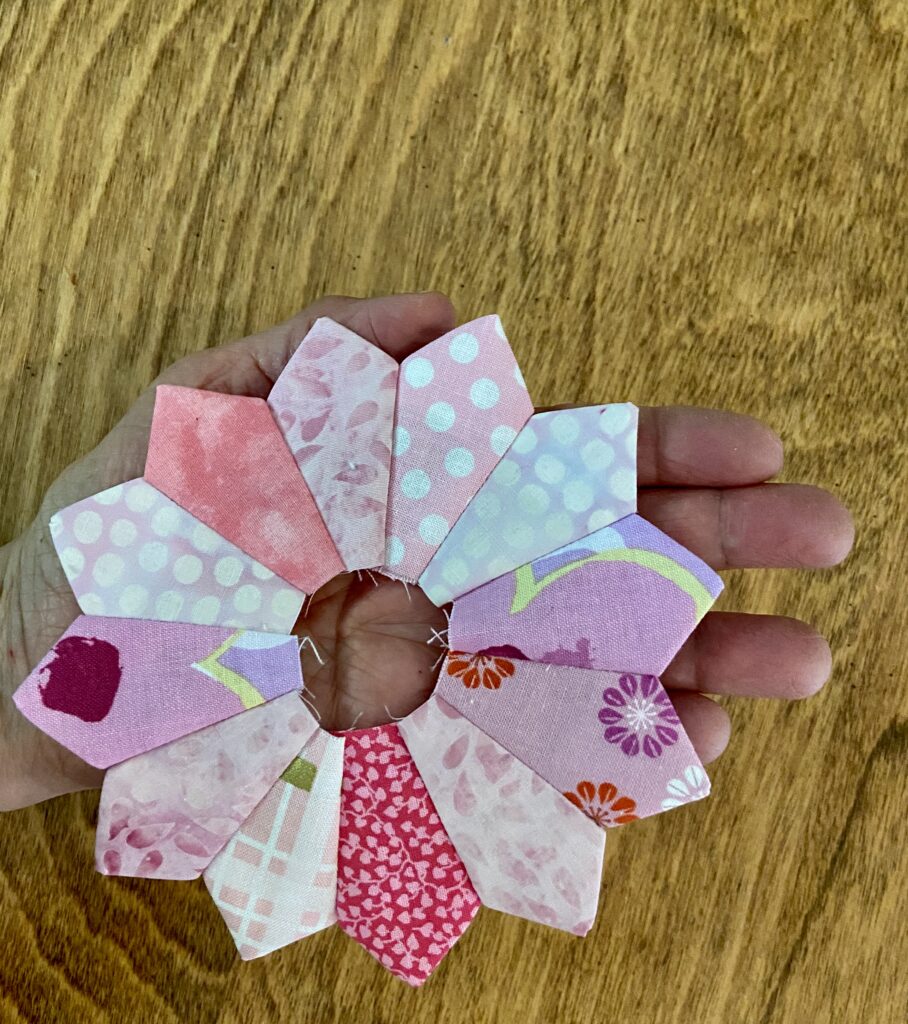 I also made this cute little pink Dresden. Now I have three of them. Still not a concrete plan as to how I will use them but I like making them and they use up lots of tiny scraps so that is a win in my book!
A few days ago, I posted on Instagram that I was totally inspired by Kirsty of Bonjour Quilts to start a new project. She sent out a newsletter and as she always does, showed some quilts that had been made by others, using one of her patterns. She has a tutorial called Meadow and when I saw that quilt, I got all excited to make one. I clicked over to this post which was from a long time ago (maybe 2016?) . Deciding I really NEED to make this, even though there are three quilt tops on the guest bed waiting to be quilted, I started to pull scraps.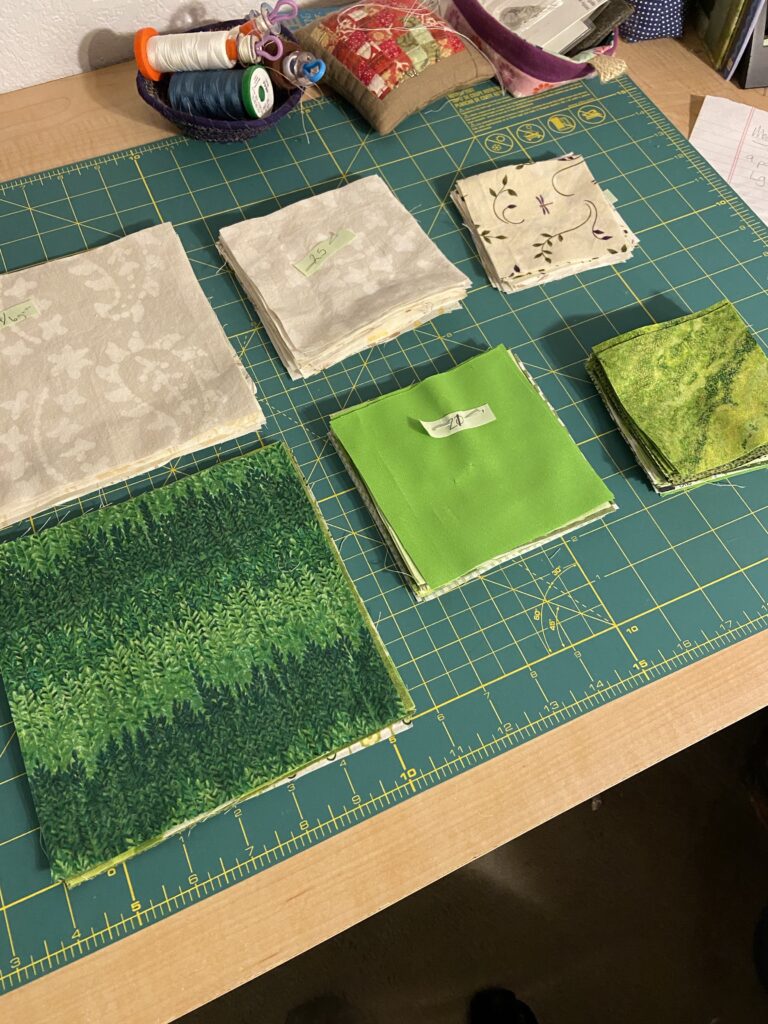 I spent a pleasant evening sorting through white, off-white and green scraps. I ironed a stack of them and began cutting squares in three different sizes. This is a great pattern to use lots of scraps from my bins.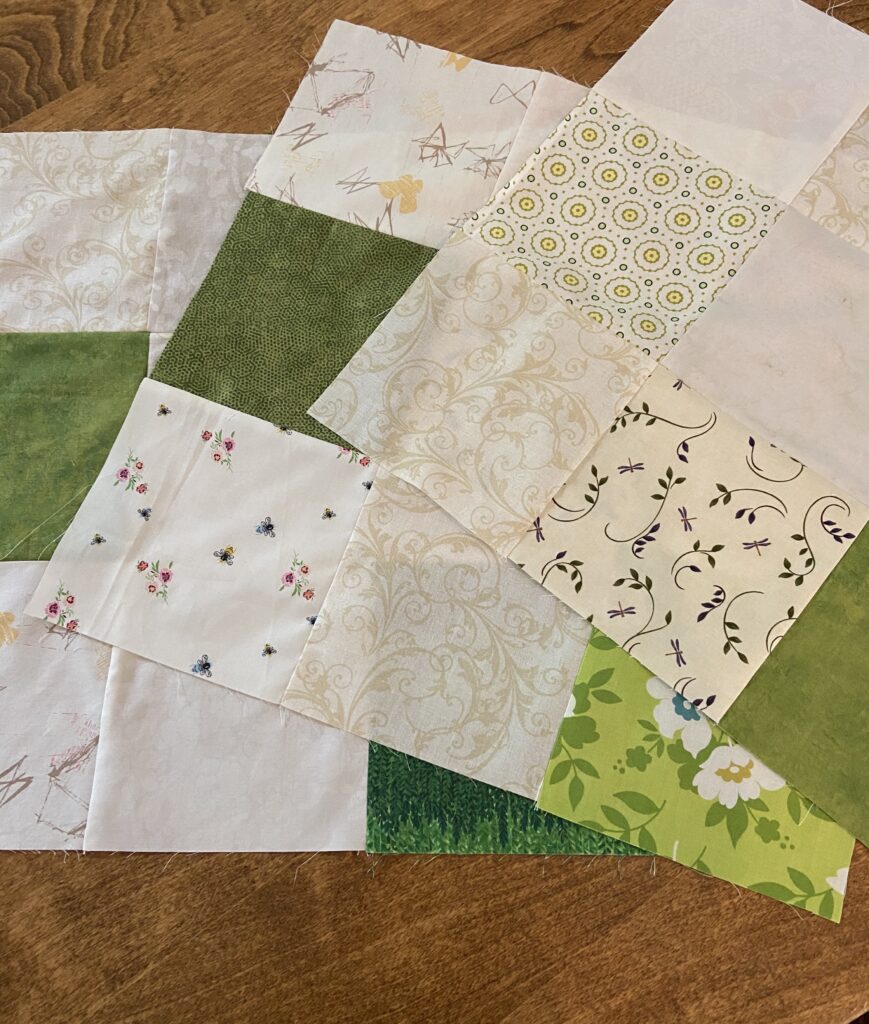 Last night I started making nine patch blocks – only made a few but it is a start. These are the biggest size, using 6 1/2″ squares. They gradually become smaller. Fun, fun, fun. I love starting a new project!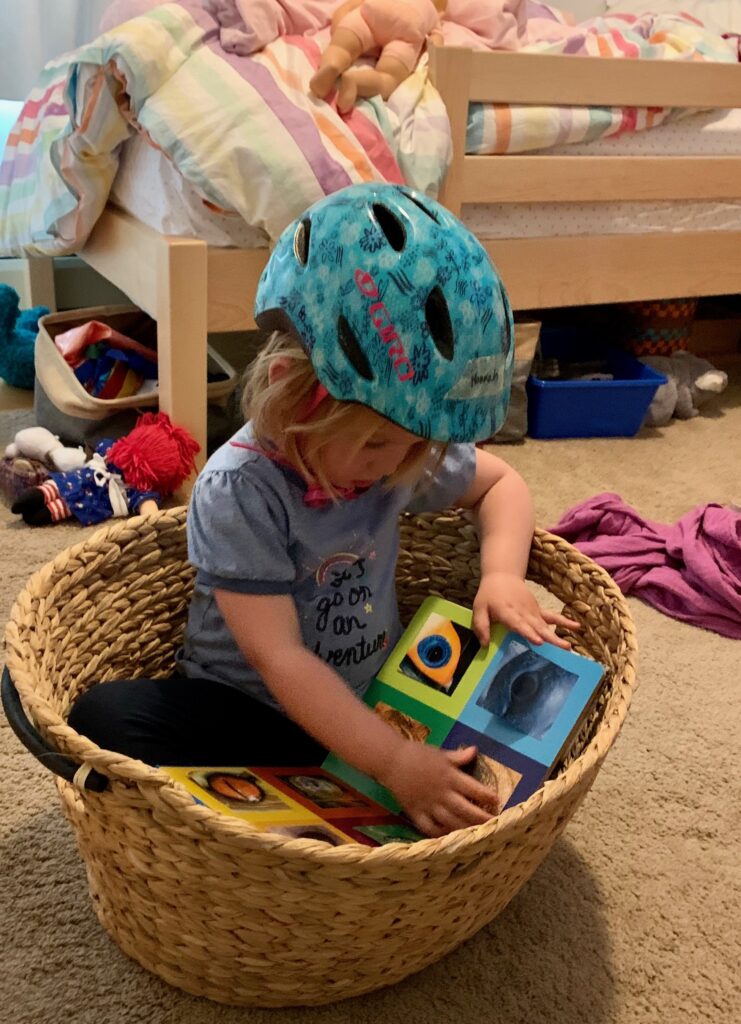 Finally, I will leave you with a picture of my very imaginative grand daughter. She was pretending to be a bird in her nest, reading books. Thankful this bird is safely wearing her helmet while sitting wayyyyy up high in her imaginary tree. 🙂