Woohoo – The final round of the Stay at Home Round Robin is finished and I have a quilt top! This was a super fun event for me and I am so happy Gail thought of this during early Covid days and continued it with a growing popularity.
Gail chose the block for the last round and it is pinwheels. Without any sort of plan, I separated any remaining HST's from that stack of old prepared bits I have been trying to use up. Then I made pinwheels with them.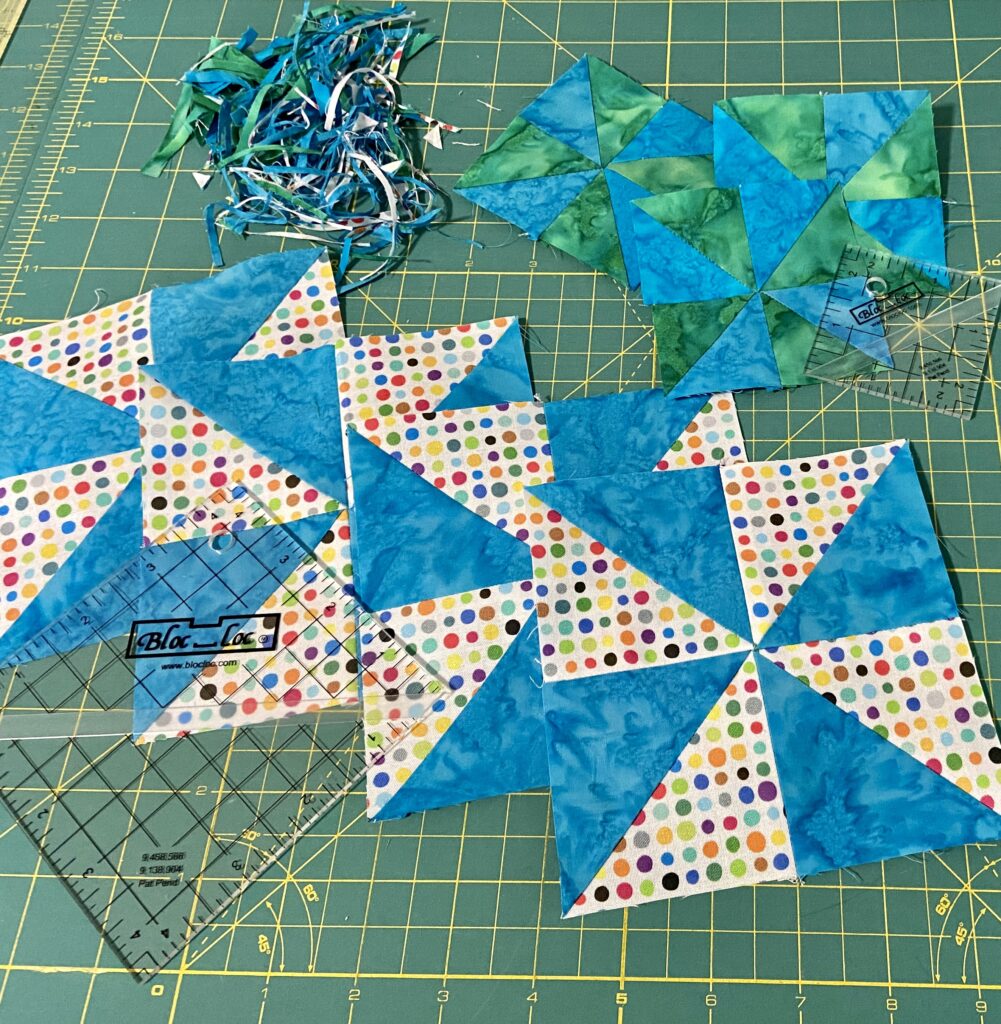 After this set of pinwheels I also made some with red/polka dot HST's. Each set of pinwheel blocks finished at different sizes. I decided the green and blue pinwheels were too small, the blue and polka dot were too big but, of course, the red and polka dot were……………… Just Right! Next I set aside the tiny green/blue version – they will be used elsewhere because they are super cute. The blue pinwheels were trimmed down to 4 1/2″ to match the red version. While I do have quite a bit of the batiks remaining from that previous project, I used each and every HST I had already made. That is a big win for me!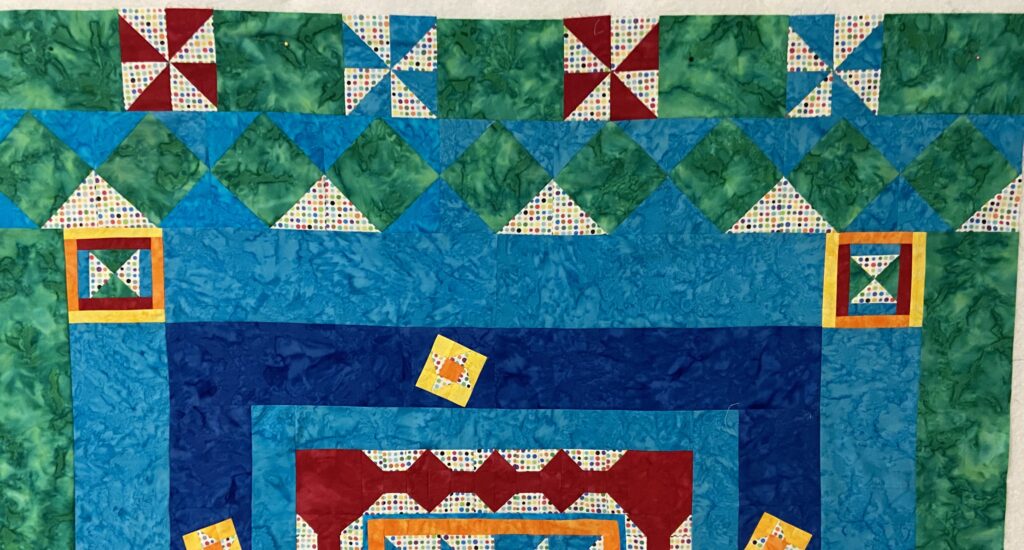 To add length, but not width, I made a top and bottom border with the pinwheels.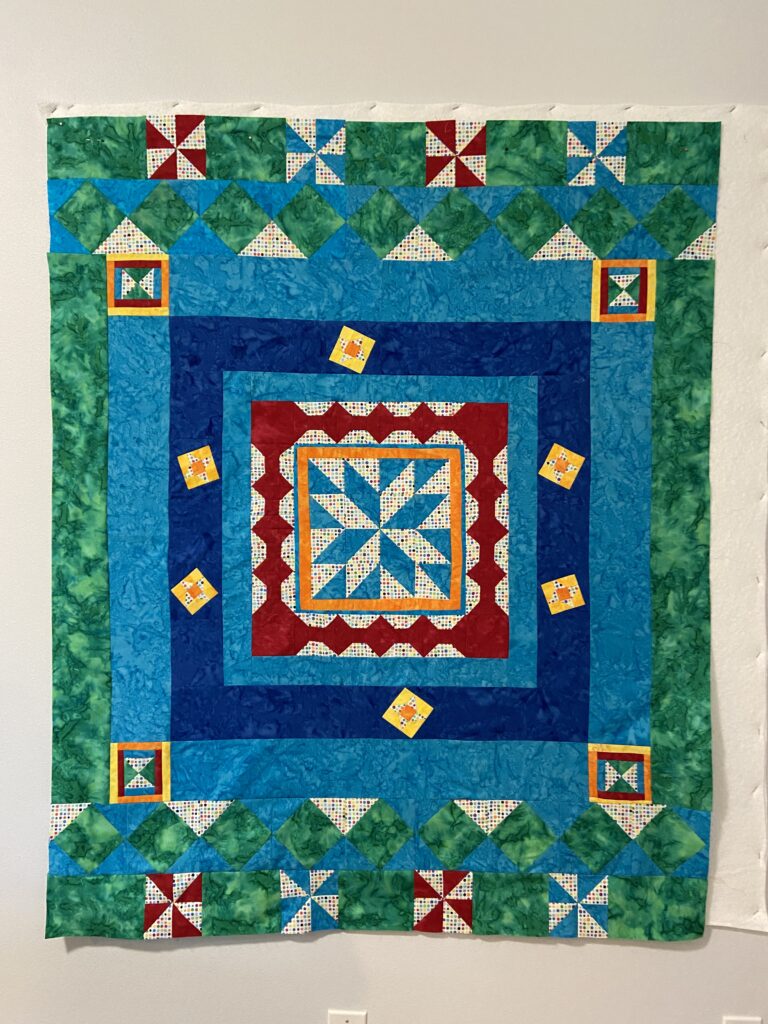 The finished top! Next up for this project is to give it a solid pressing and baste it. I prepared the backing already. The width is 46″ so I had to add two narrow strips to my backing to have a wide enough piece.
This was a very fun project – one I learned a lot from. I will be back before the March 13th deadline with a finished quilt!!
For now, linking up with Oh Scrap and Quilting Gail.
Just in case you didn't know, March 1st was National Pig Day (don't worry, I didn't know either). But you can bet Julia knew. 🙂