Not a whole lot of sewing is happening for me – mostly because I am about 800 miles away from my sewing room! My husband and I and Julia all drove up to Washington state to visit my son and his family. We have not seen them since early October. What a treat to be with all of them. Both girls will have a birthday this month so it seemed like a great time to visit.
The girls are just a delight. H is nearly four years old. She is very imaginative and loves to make up games to play. Lots of pretend play as well as drawing and making things. She is working on using scissors and spent quite a bit of time this afternoon cutting confetti which we promised she could toss in the air on her birthday this weekend.
The baby, A, is nearly one! She is trying to walk and has taken two or three steps at a time. When we first got here she was a bit shy, having been with only her parents for months on end with the quarantine keeping everyone at home. It didn't take too long for her to warm up though and we are good buddies now. Her personality is delightfully easy going.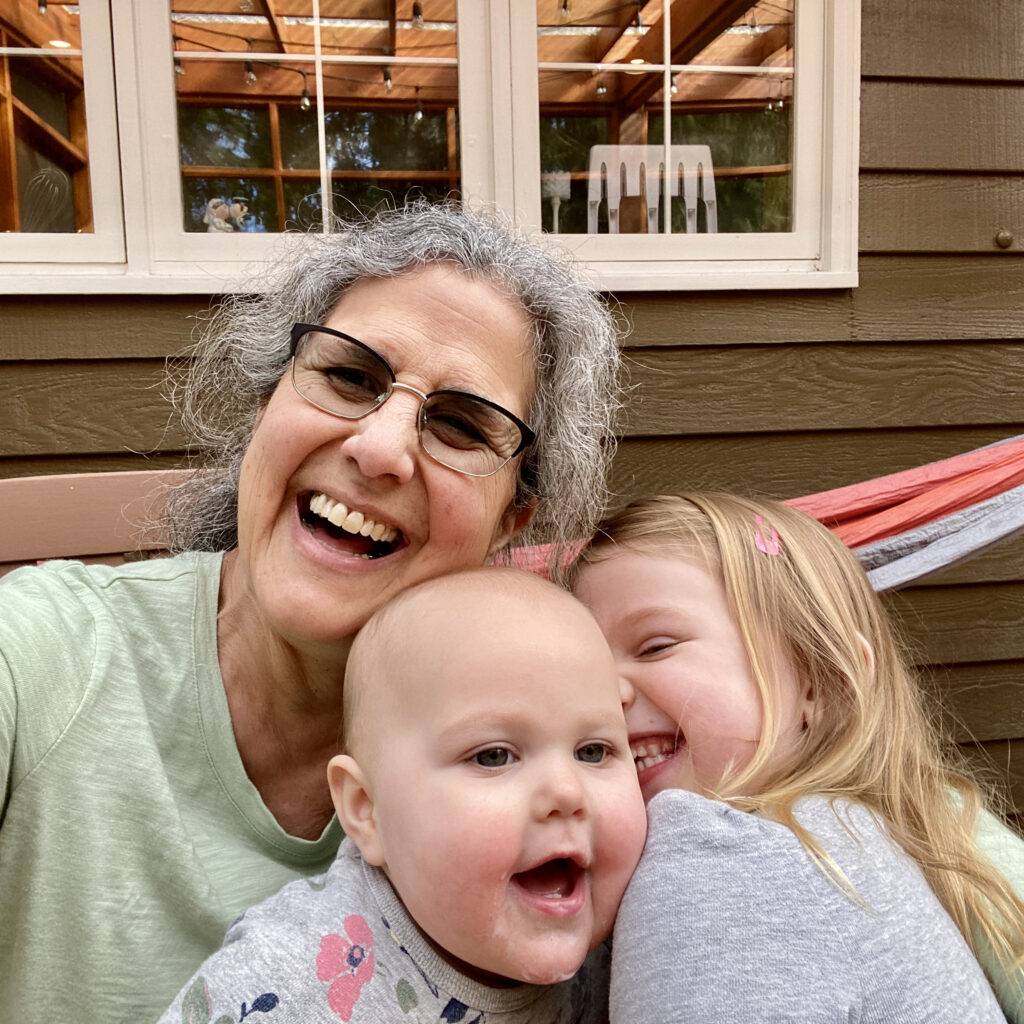 Here are a few pictures from our first few days here.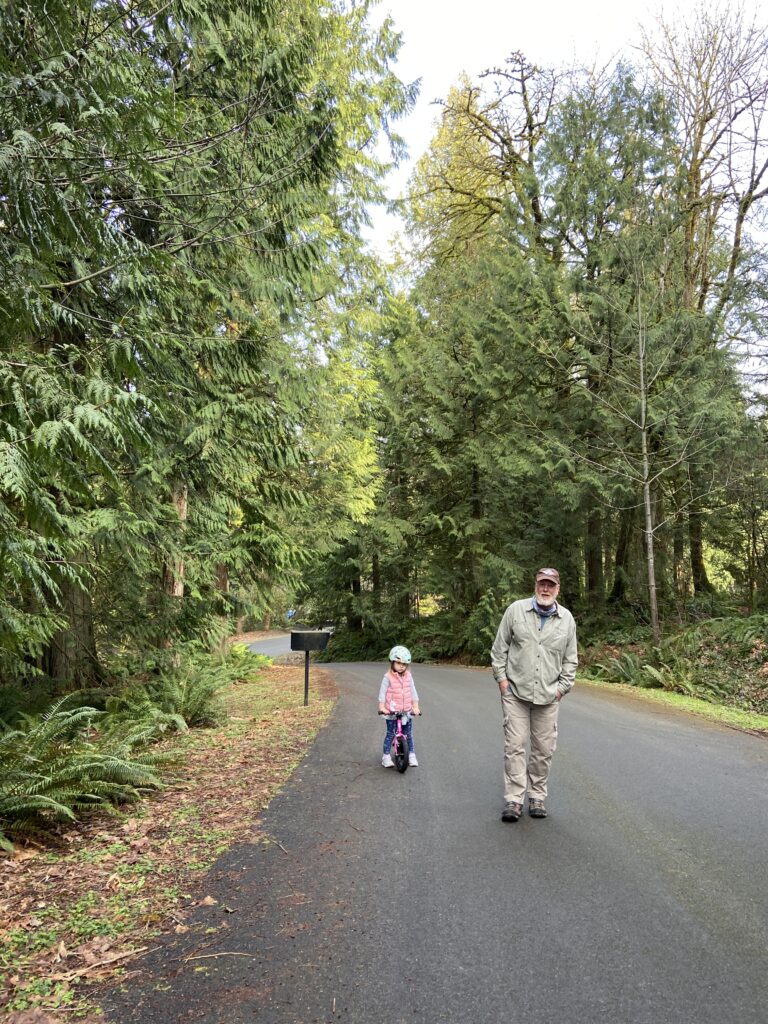 We have gone on walks in the neighborhood each day.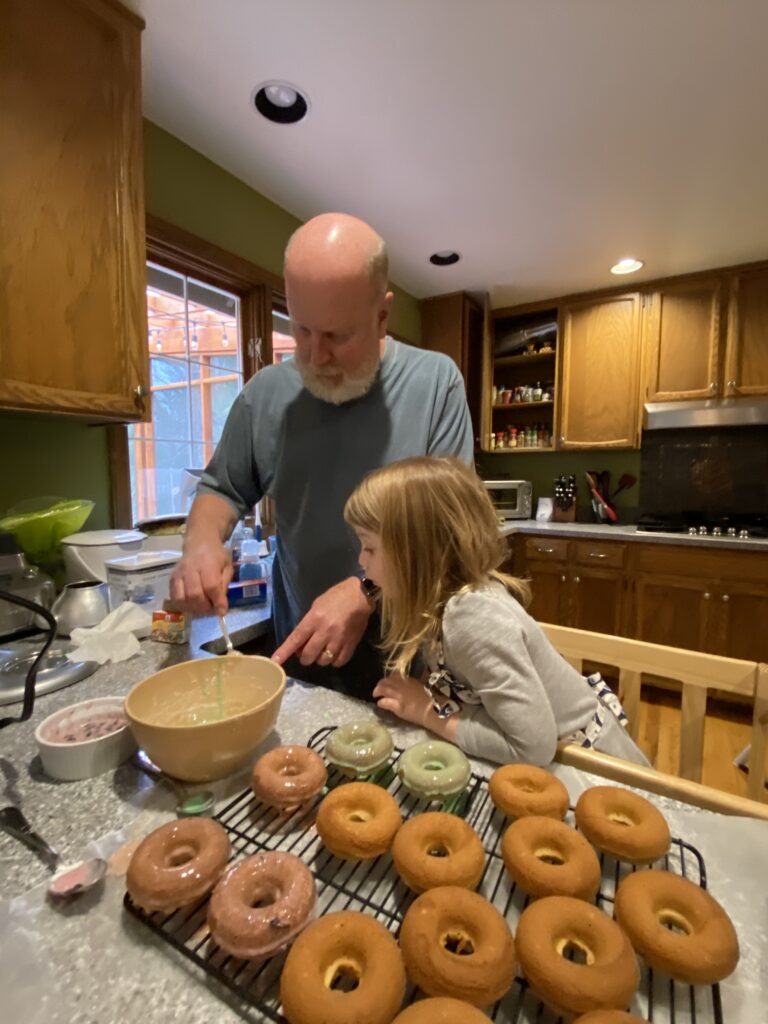 Today H made donuts with Grandpa.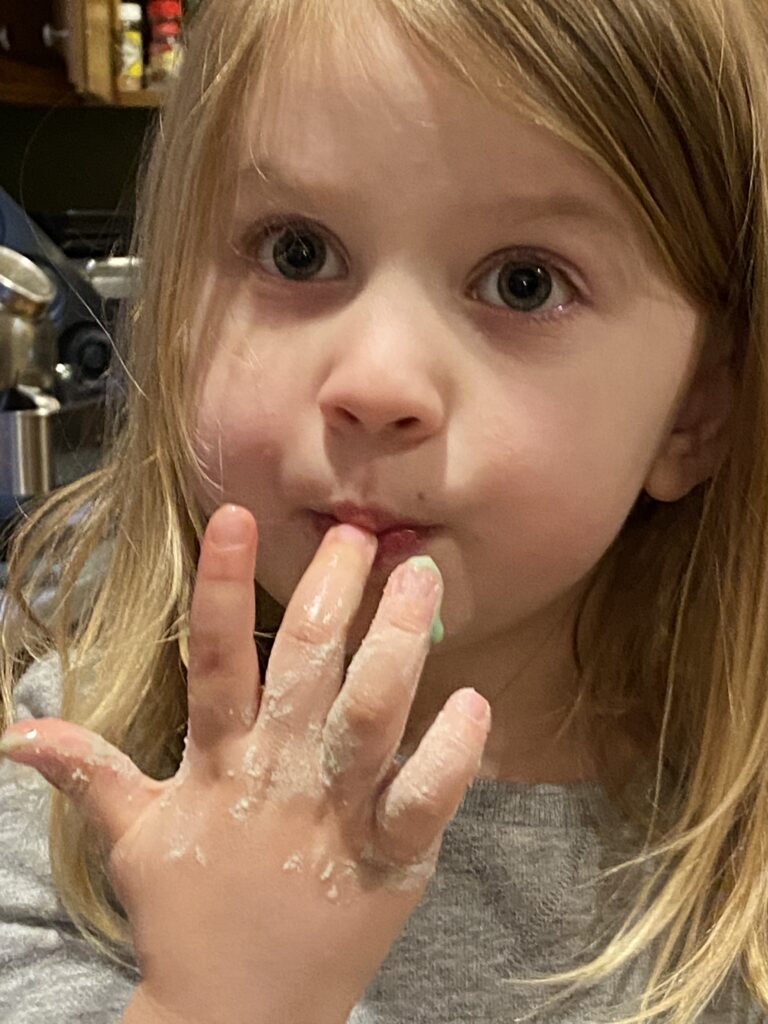 Grandpa asked H to be careful and not lick her fingers while icing the donuts. She was pretty darn happy when he told her the icing was finished and she could lick her sticky, sweet fingers.
I feel so very fortunate to be with them. I know many of you have been separated from your kids and grand children for way too long and miss them. I hope you are able to enjoy them in person before too long.
I also want to share that I did an interview with Leanne from Devoted Quilter for her "Let's Get to Know" series. I very much enjoyed the previous two interviews she posted, one with Sarah Craig, Confessions of a Fabric Addict and the other with Holly Ann Knight of String and Story. If you'd like to read it and get to know a bit more about me, click here. It is a lot of fun to learn more about the quilters we all associate with.
That is it for now. Wishing all of you a wonderful day.