A while back, when the Bloom With Grace fabric first arrived in my shop, I knew I wanted to use some to make a Mercyful Quilt. It seemed so perfect for bringing comfort to a grieving family. The colors are gorgeous and the sentiment is very sweet. I took a panel and cut the four main blocks apart. Then it sat. This seems to happen quite often in my sewing room!
After a bit, I cut borders from some of the coordinates in this line. I added these to the four blocks and alternated the colors when I placed the bocks together. After stitching those up, I added a narrow pink border with tiny green cornerstones. Thinking it cute but a bit small, I cut up some scraps and added a patchwork border to the top and bottom. There. Now it felt finished!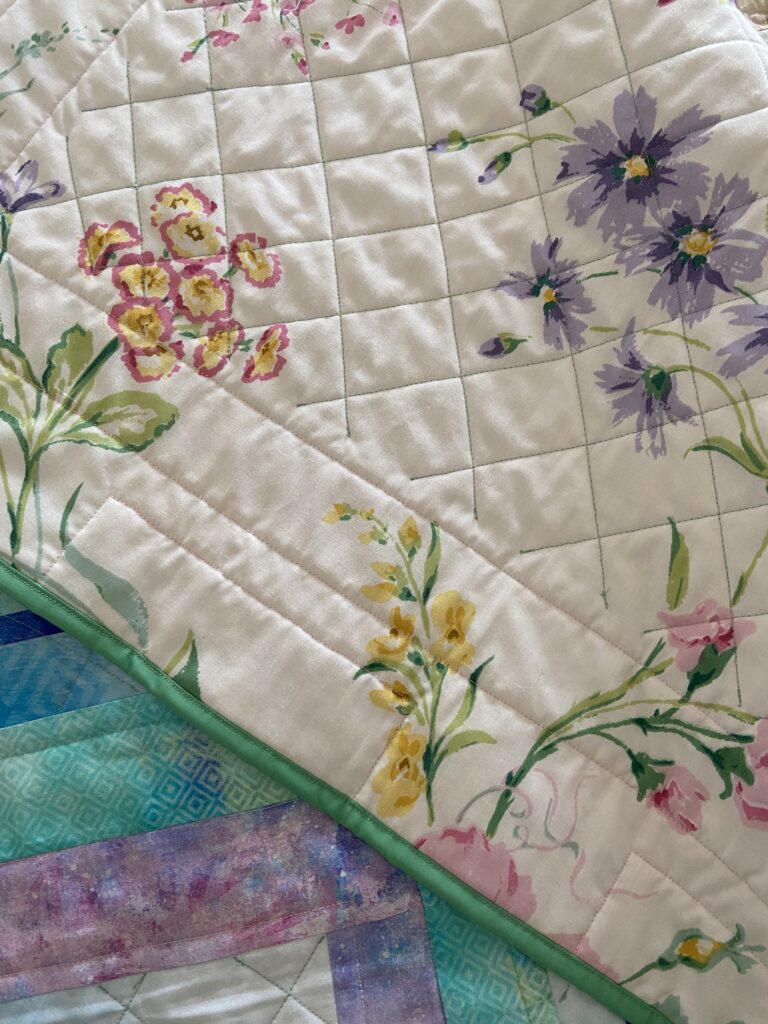 Using a vintage sheet seemed like the perfect backing. A soft floral was the right complement to the colors and vibe of the quilt top. Each square block is quilted with a crosshatch and the borders have basic straight line quilting. The patchwork at top and bottom are stitched in the ditch to hold it all in place.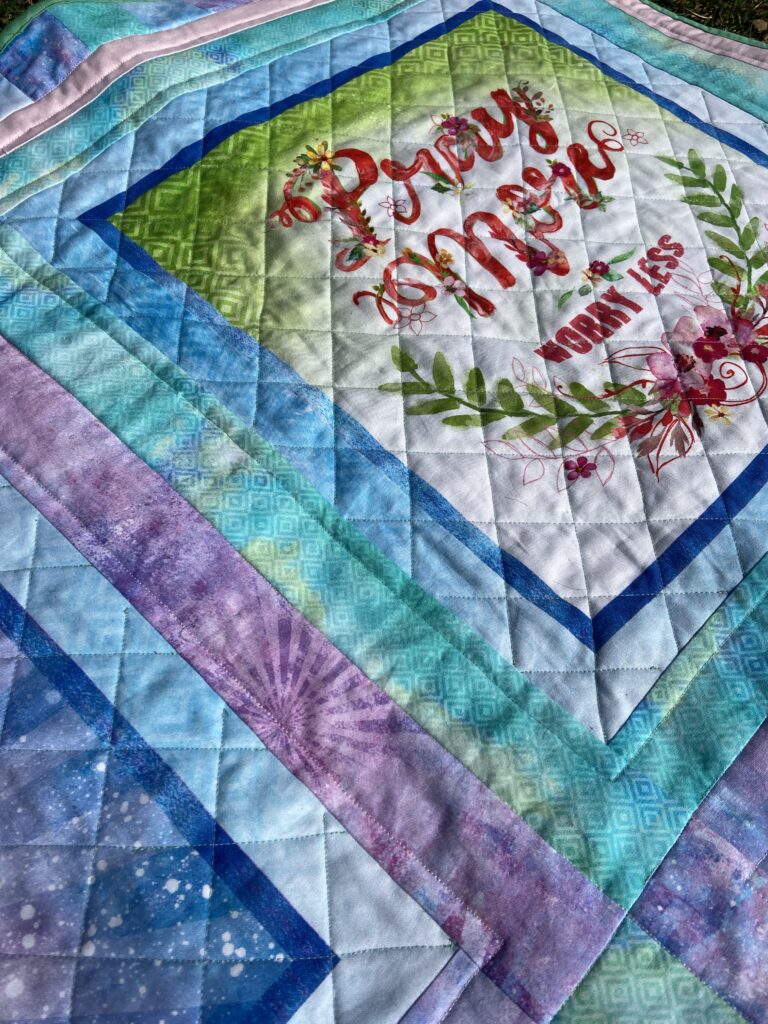 I am really pleased with the finished quilt. It isn't huge, finishing at 44″ x 46″. With some additional pieced blocks between or around the four main panel pieces, one could make it quite a bit bigger if desired.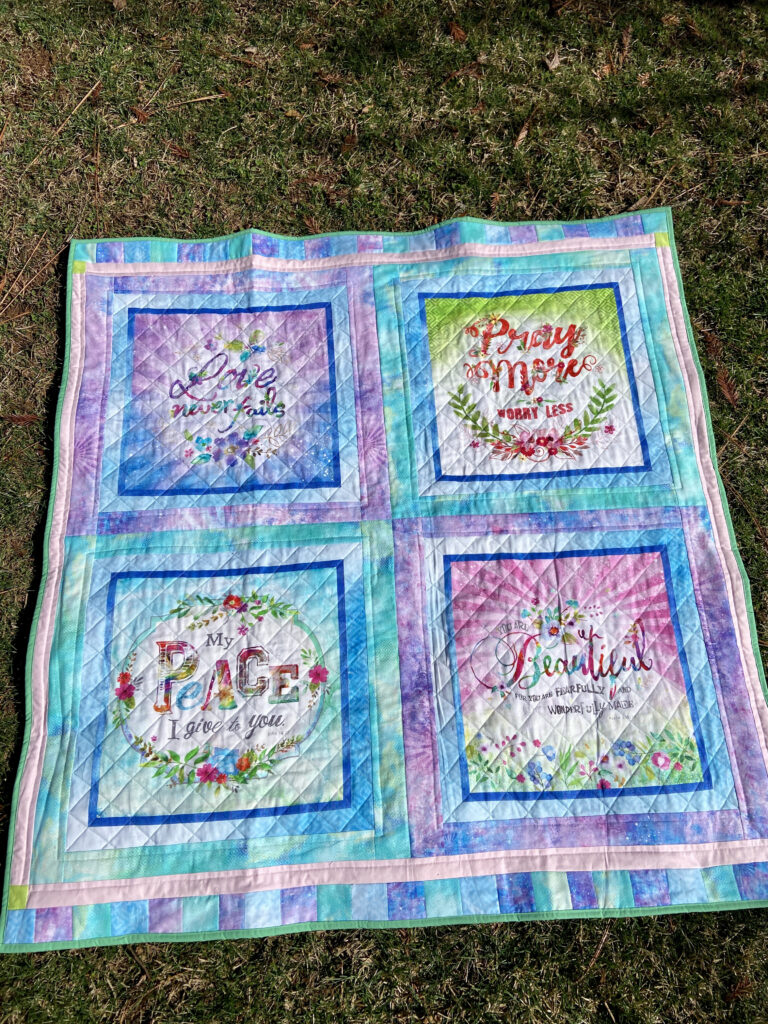 After taking some pictures I put it in the wash and now it is all soft and crinkly, ready for Mercy Hospital. Most of you are familiar with the Mercyful Quilt program but just in case you aren't, I organize a program where quilts are made and donated to Mercy Hospital in Sacramento. Their palliative care team offers a quilt to families who are comforting a loved one who is dying. The family often chooses a quilt and uses it to cover their family member. After the person has died, the family takes the quilt home in remembrance of this special person. It brings great comfort to the person and to the family. I have received (and shared here) many thank you notes from both families who have received quilts as well as the team at Mercy who distributes them. I would love to have more donations for them. If you feel called to make one, there are just a few requirements. Your donation must be lap size, made with adult fabrics (because this hospital doesn't treat children) and must be a new, unused quilt without any fragrance, especially not cigarette smoke. Other than that, the quilt can be as simple of complicated as you like. All quilts are hugely appreciated!!
This is the completion of my February OMG and I will be linking up to Elm Street Quilts. This is also to be a donation used for the 2021 Hands2Help hosted by Sarah Craig. I will link it up when that event opens up. For other link-ups that I enjoy, take a look at the top of the page and click on the Link Ups tab.