First project to share for this year! Continuing on with my supposed clean-up in the sewing room, I found my bag of linen scraps. These are scraps left over from making French Press cozies which I sell in my shop. I cannot bear to throw these scraps away so I have been stashing them in a zip lok bag and stuffing them under the sewing table.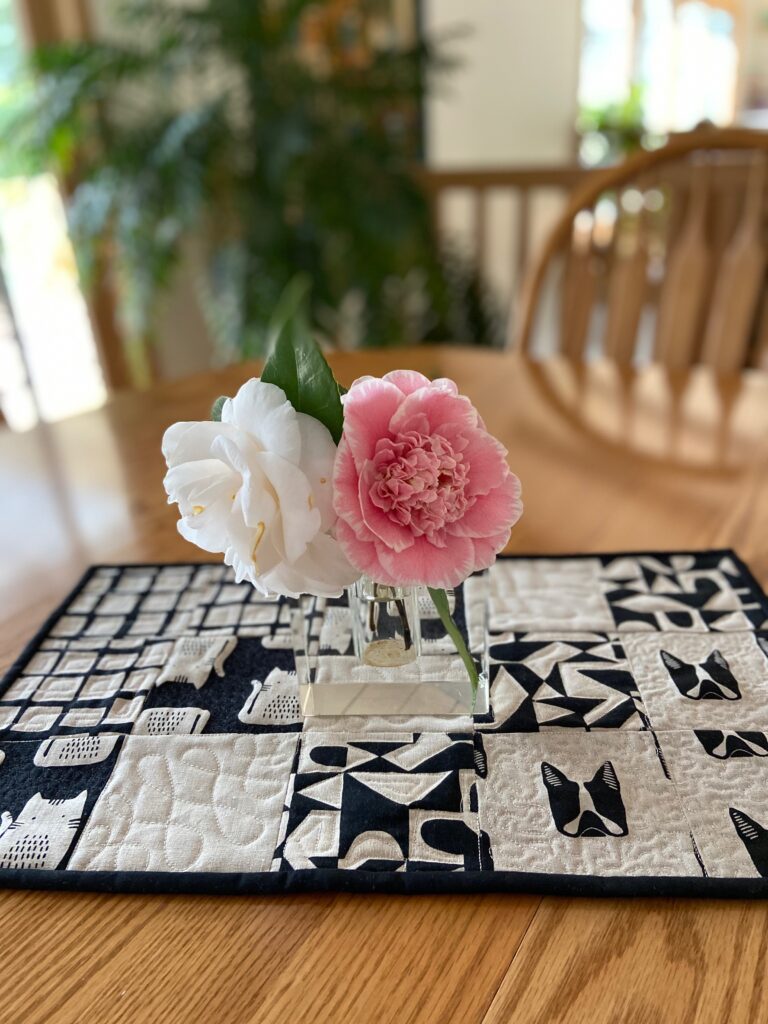 Last February, I made one place mat – fully intending to make several more for the table. That didn't happen because – you know…. I got distracted. But I have used it here and there in the house and love it.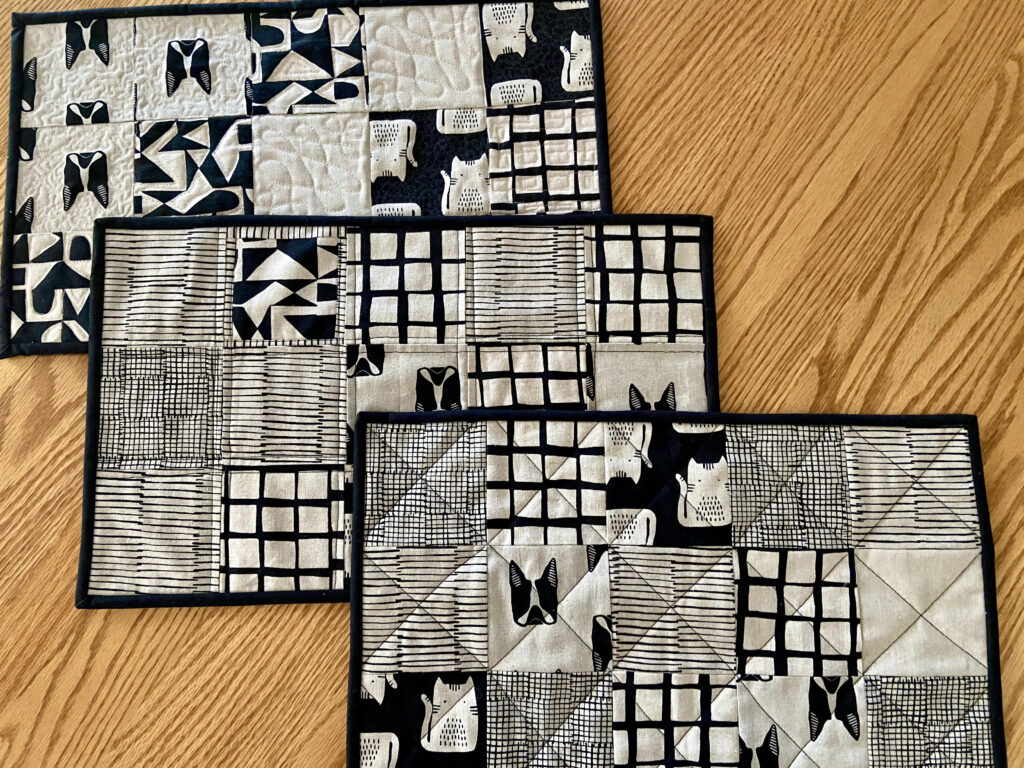 I made two more placemats but this time, I didn't quilt them as much. I decided to go with a minimalist approach which I think looks a lot better. The fabrics are so pretty and have a lot of texture – they just don't warrant heavy quilting.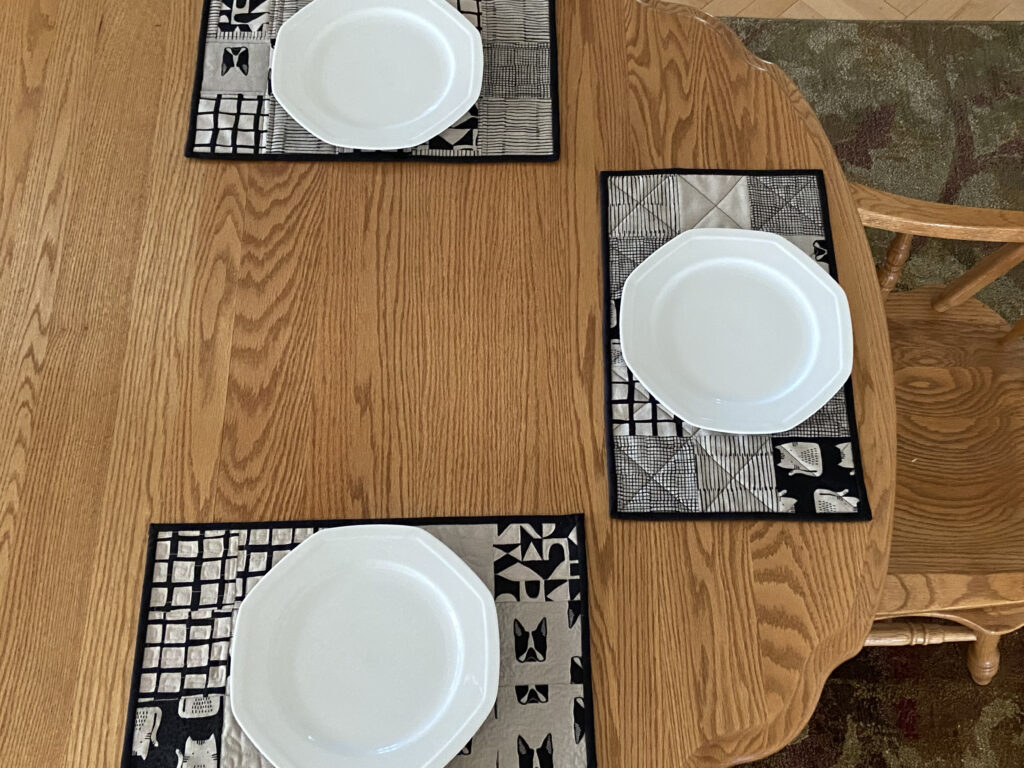 What do you think? They really need coordinating cloth napkins. I have some off-white cloth napkins but they are getting really grungy. It is definitely time to replace them. I still have more of these linen scraps so hopefully I will get a few more coordinating placemats made. For now though, at least I have three, enough for Ray, Julia and me!
In my last post I mentioned I was going to tackle taking down the Christmas decorations. Well Julia and I did a lot of it and then got bored of doing housework. So we only got about 1/2 way there. Maybe today I will get around to the rest of it. I am also working on a cute baby quilt for my niece who is due to have her first baby in a couple of weeks. Hopefully I will have that finish to share with you soon! Finally, last night I attended a Zoom meeting of our local quilt guild. These have been happening for a while now and this is the first time I joined in. While it wasn't the same as the in person meetings (obviously), it was really nice to see so many of the people I haven't seen in such a long while. The coordinators of the meeting really try to keep it warm and interactive. The 'show and tell' portion of the meeting was actually kind of a bonus since we could see the detail in the guild member's work up close (on our screen) rather than from the front of a large room. So that was great. If you haven't tried joining in on something like this, give it a go. We are all home so much of the time and this provides a much needed bit of community. Take care all of you!
Linking to Stitch, Sew & Show over at Life in the Scrapatch (this is a new link up that just started this week. Go take a look.) Also at Finished or Not Friday and a few other link parties – they are listed at the top of the page, under Link Ups.