Hello all and Happy New Year to you. I hope the holidays were pleasant for all of you. While this year was definitely not how we normally celebrate, we did enjoy them. We scheduled a Zoom call with our three boys who live away from home and that was great. Also, my son set up a Zoom so we could just quietly watch the girls' Christmas morning excitement. That was especially great – seeing them so excited, opening their gifts. Sometimes I wish I could just have a webcam to the girls' play room and watch them all the time. However, that would also mean I would get absolutely nothing done. They are so entertaining.
This year our tradition of making some holiday gifts continued. I wanted to show you some of them.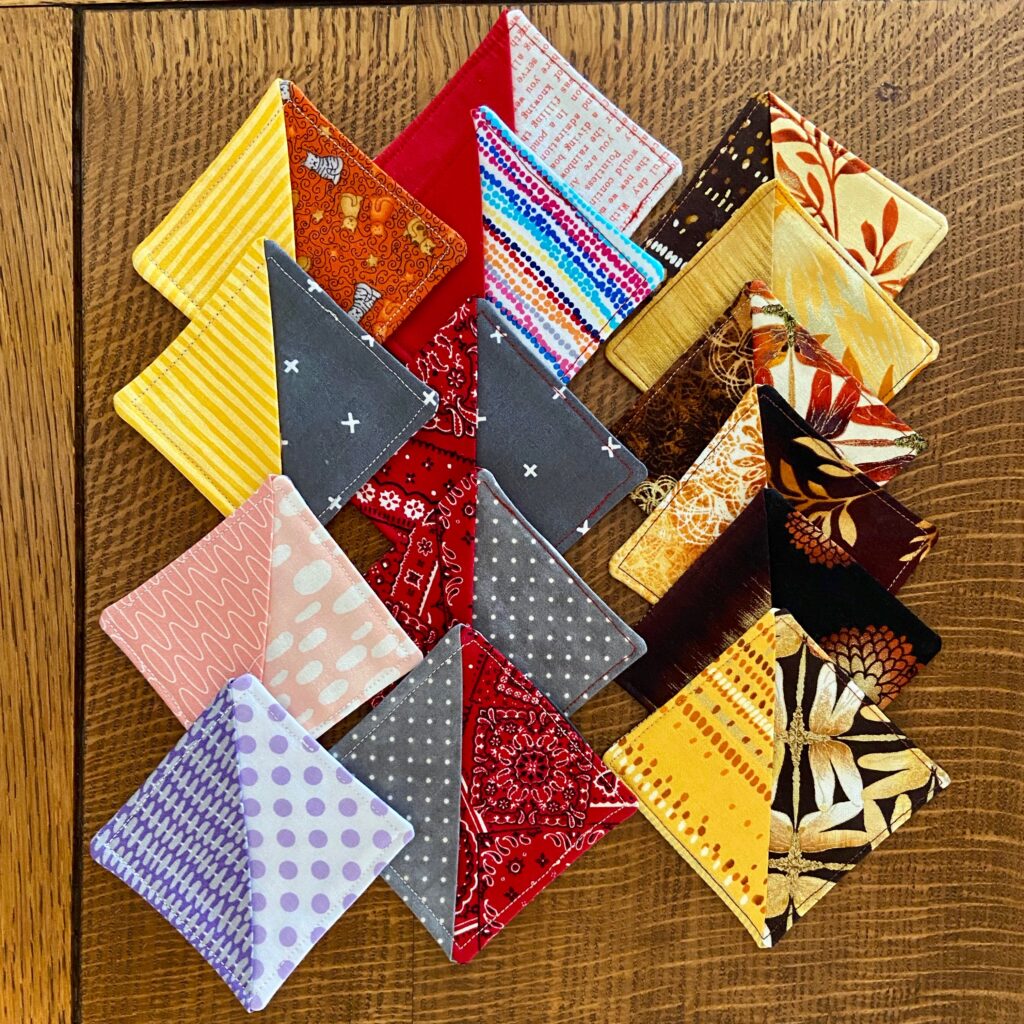 Have you made these bookmarks before? There are loads of tutorials for them on the internet and they are super fun. It is made to slip over the corner of the page to keep your place. I used a stack of miscellaneous charm squares I had for these. I tucked them into cards for my sisters and included them in gifts to (most of?) the family. Coincidentally, I also received one in the mail from a quilting friend which was a fun surprise!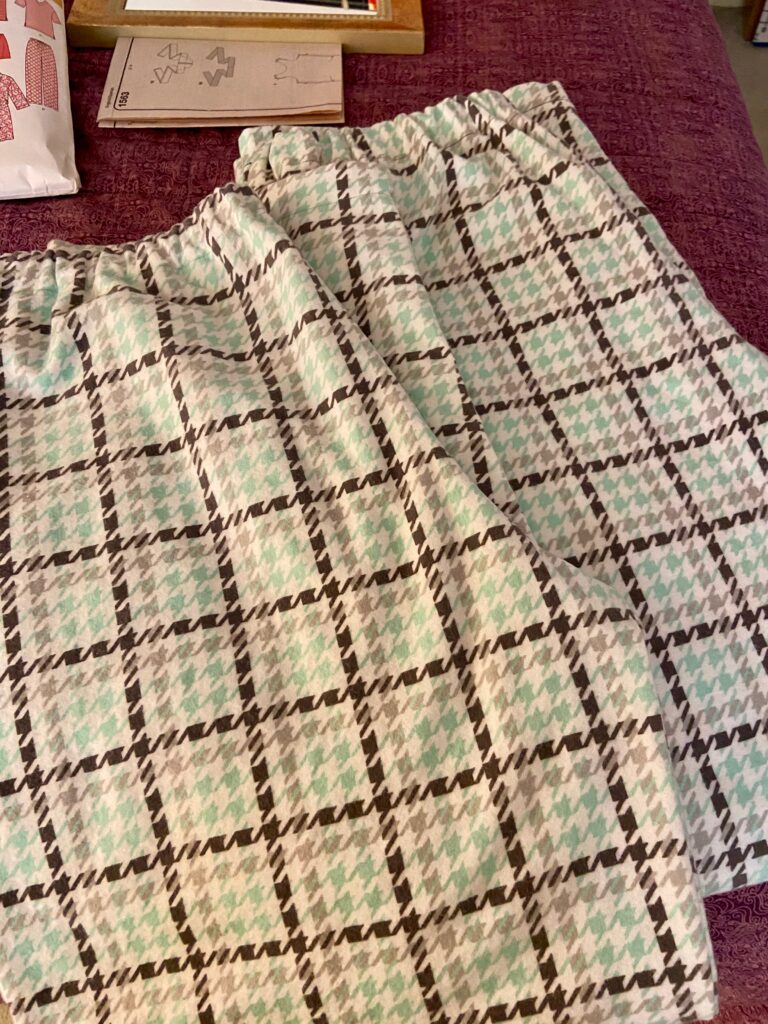 I made three pair of pajama pants. The two above were made for my parents. I believe this is their first pair of matching pj's and I am hoping they will take a picture of both of them when they wear them.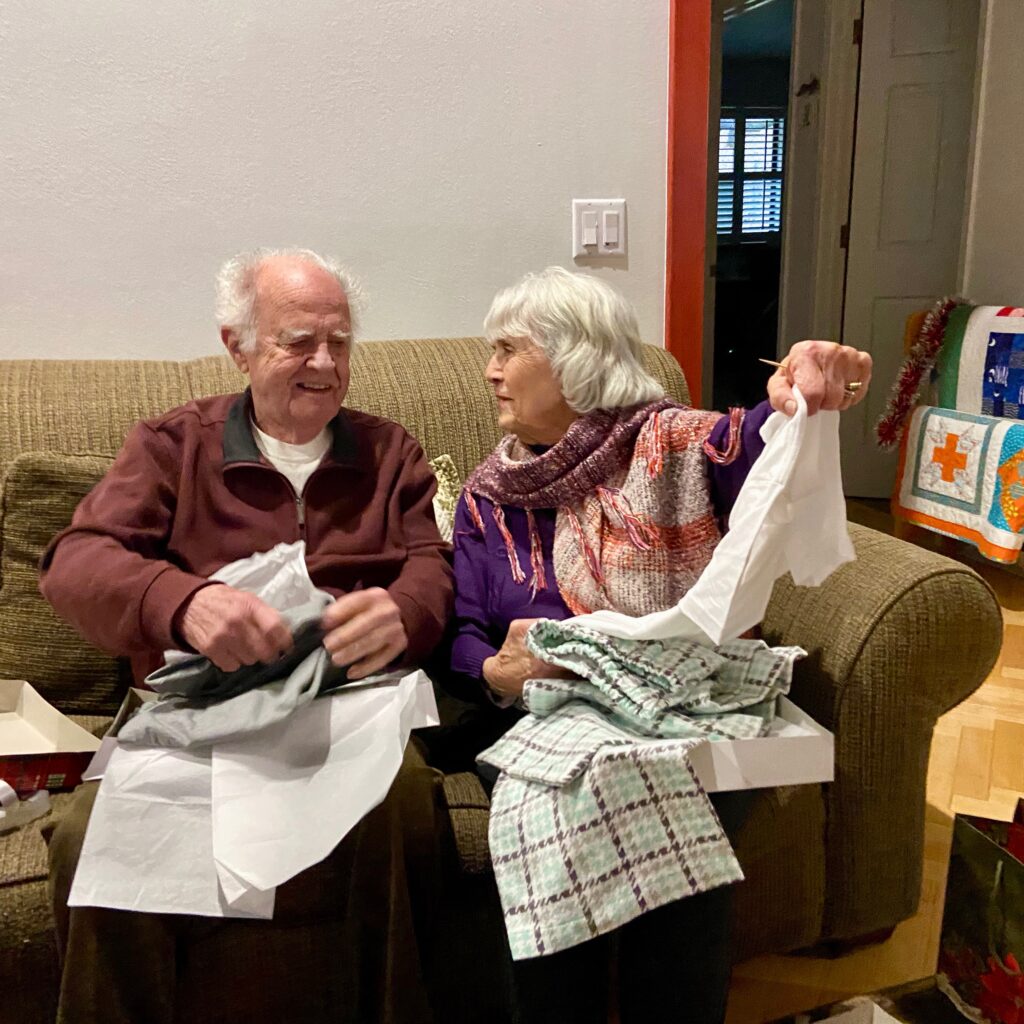 They seemed quite happy with the idea of matching jammies though I did get them different color t-shirts to go with them.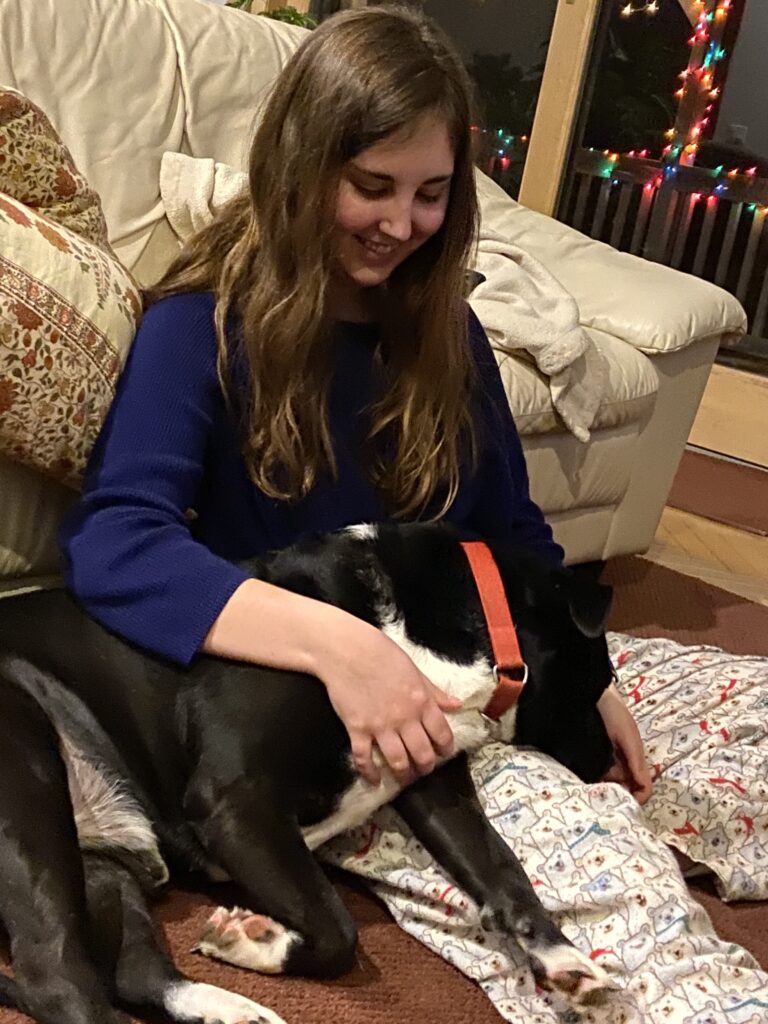 This is the only picture I could find of Julia in her new pj pants. Cute polar bear flannel, right? You will also see Townes in this photo. Julia is fostering him for the shelter. This is the third dog she has fostered and he is such a sweet animal.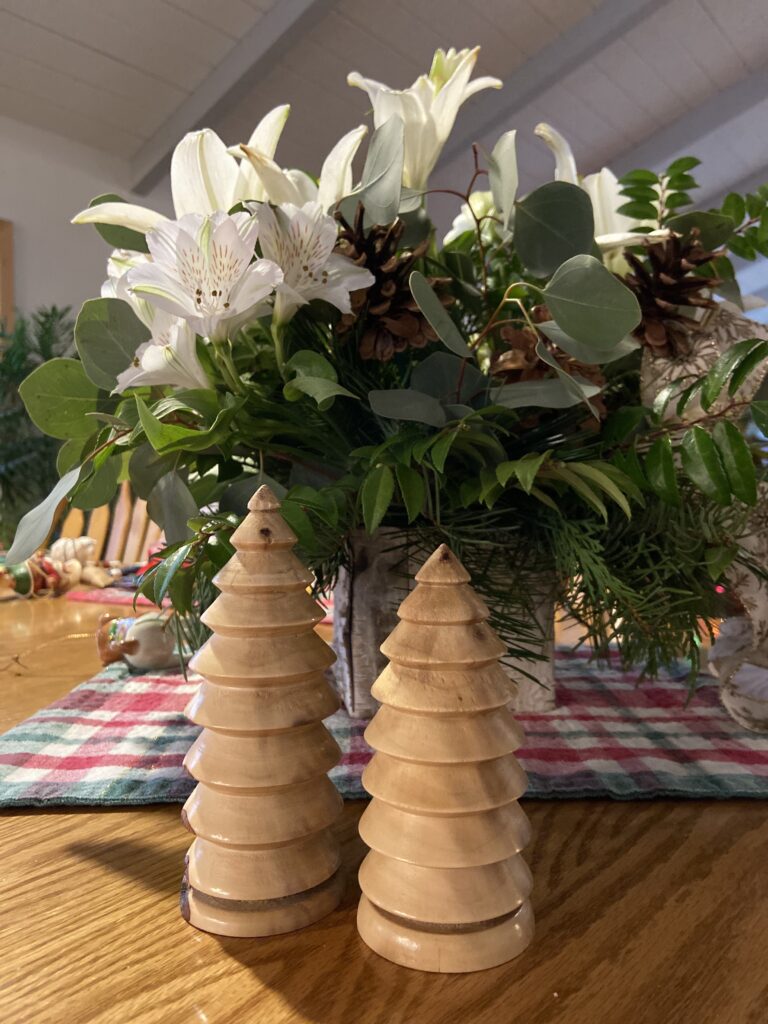 My husband made a set of these sweet Christmas trees, enough for one for each of our children plus our parents. I love these and they are definitely one of my favorite of all the things he has made. So simple and really pretty.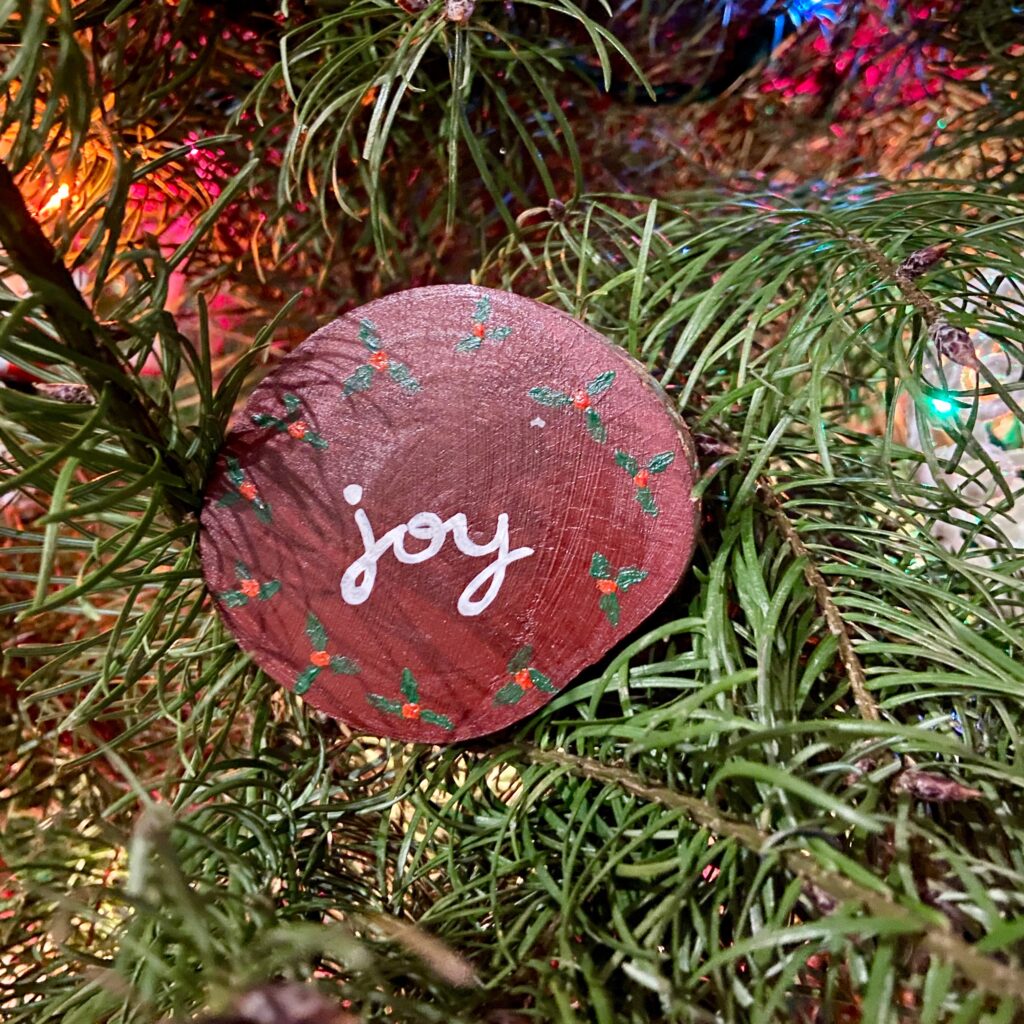 Julia painted this wooden ornament for me. A while back, Ray sliced a branch into small rounds and gave them to her to craft with. She has made several ornaments so far. Mine is so sweet. She made one for Ray as well but he keeps it in our room and I failed to grab a picture of it for this post. It is a cute camping scene of a lone tent in the mountains. Perfect for him!
I also made two aprons, one for Julia and one for my daughter-in-law, Shar. I don't (yet?) have any good photos of those gifts though.
I do love making gifts for people. I am happy to see Julia also making some gifts. It makes gift giving even more special. Today is going to be the take-down-the-holiday-decorations-day. How about you? As much as I love Christmas, I am ready to get the house back to normal. Enjoy the weekend everyone!