It is already mid-February and the Rainbow Scrap Challenge color of the month is purple. On Tuesday I set aside my doll quilt projects and pulled out my purple scrap bin. It was time to get to work on some scrappy piecework.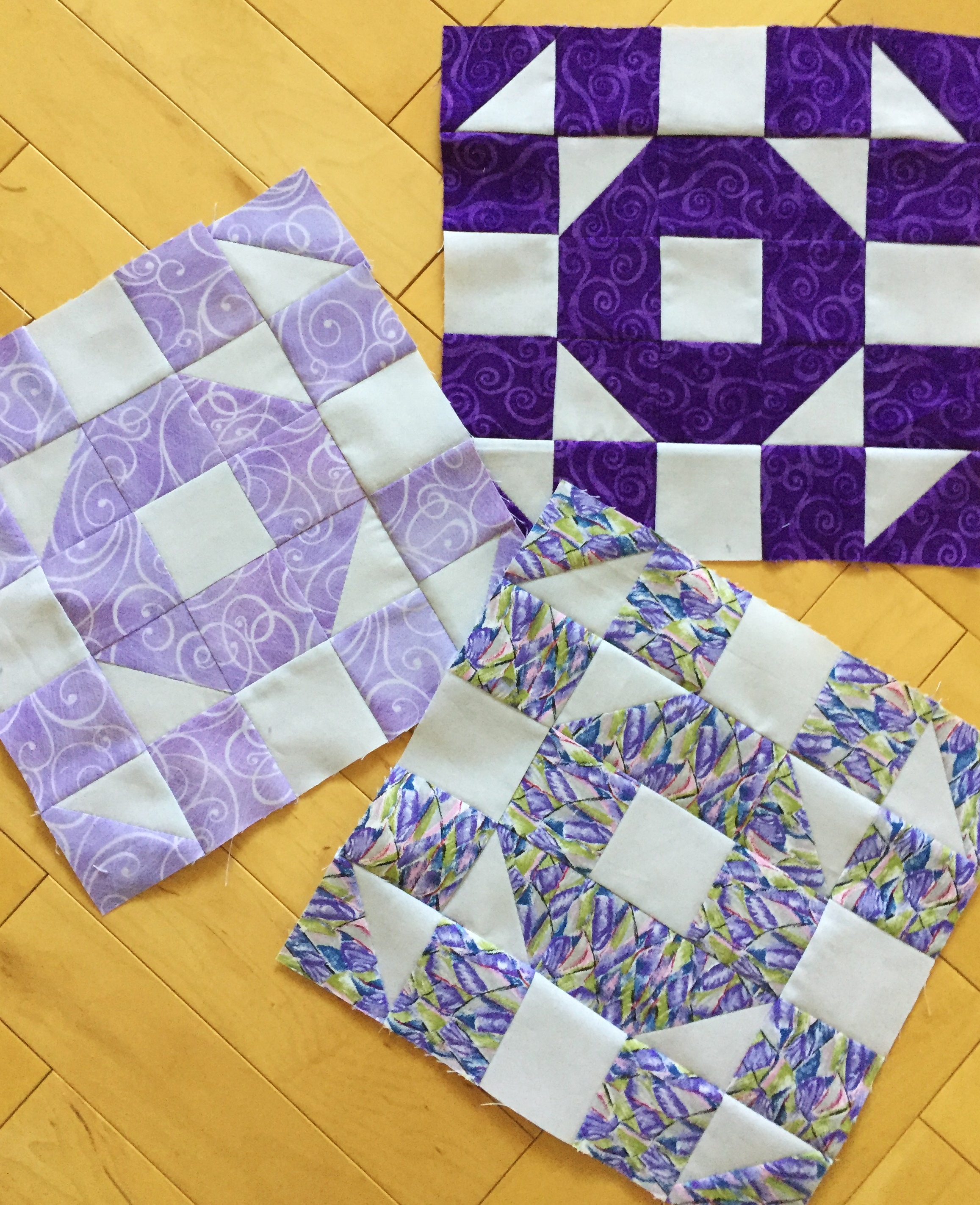 The second block for the Squared Away BOM, hosted by Mari of Academic Quilter and Angela of So Scrappy, was released last Saturday.  For this month, Mari chose a block called The Wishing Ring. Let me say, this is a great block – not fussy at all!  My kind of quilting.  🙂
I have decided that, as much as the scrap bins allow, I would like to use one fabric throughout each block with the same gray background throughout.  I think it will look more cohesive.  Luckily I had some reasonably large purple scraps so it worked for this month.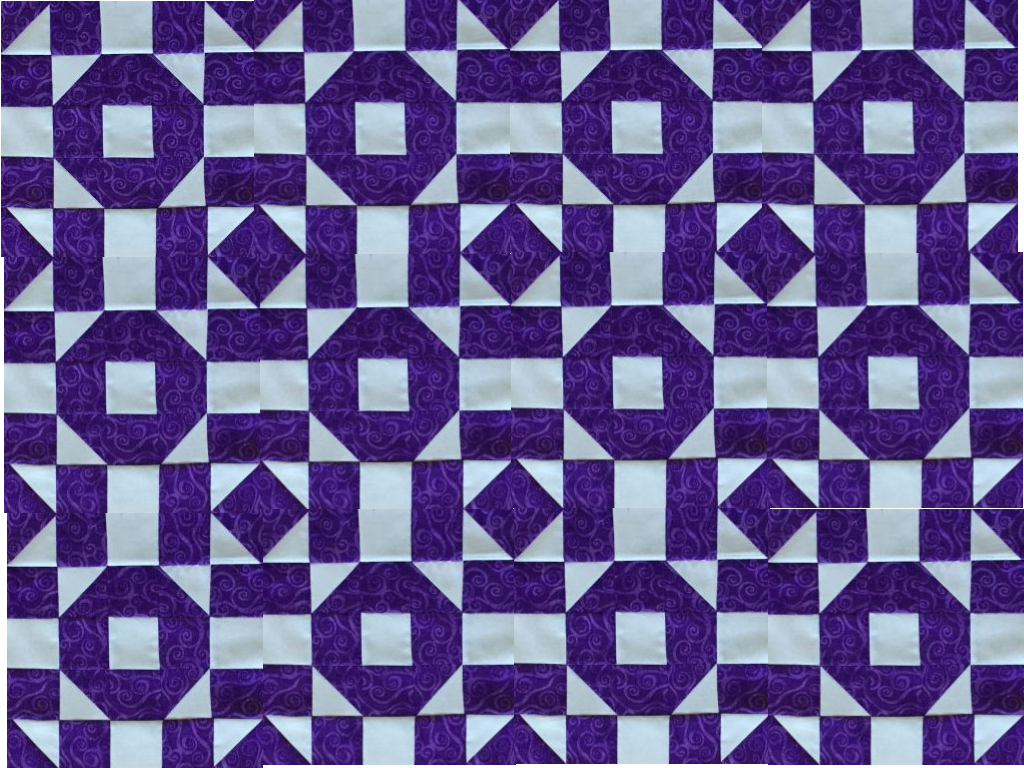 I had some fun playing around with these blocks. I think it would make a great quilt on its own. I have not made a quilt with just two colors but maybe someday….  I like it. ( Though I doubt I would choose purple for a whole quilt.)  There are some fun secondary patterns that appear with this block.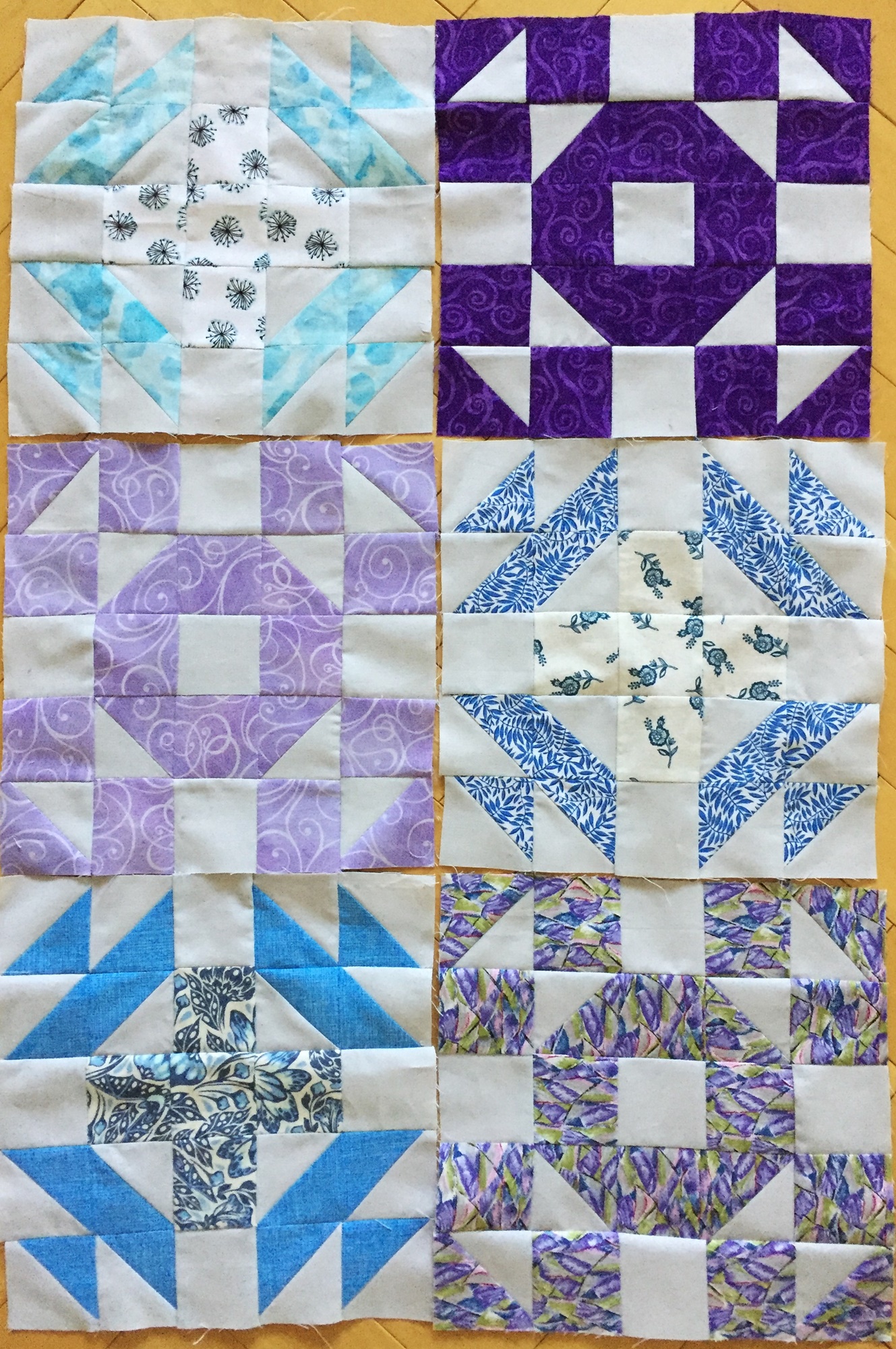 Putting the January and February blocks together looks like this.  So far, so good!! I still have the purple bin out on the sewing table.  I started cutting three inch squares and playing with them yesterday.  Once I figure out what to do with them, I will show you. 🙂
Have a good weekend everyone. We are enjoying spring like weather so it should be a nice one!
Linking up to my favorites.  Please take a look at the Link Up tab at the top of the page.