Good morning!  It has been a crazy week which hasn't allowed me much time in the sewing room.  Plus the two projects I worked on most are not able to be shared just yet.  But I do have something cute to show you.  When I make Chemex cozies for my customers, I end up with scraps.  Of course I do, right?  There are usually several larger scraps that result from cutting the curved shape of the cozy. I have been saving them (because my fabric obsession says I have to).  They are starting to really pile up.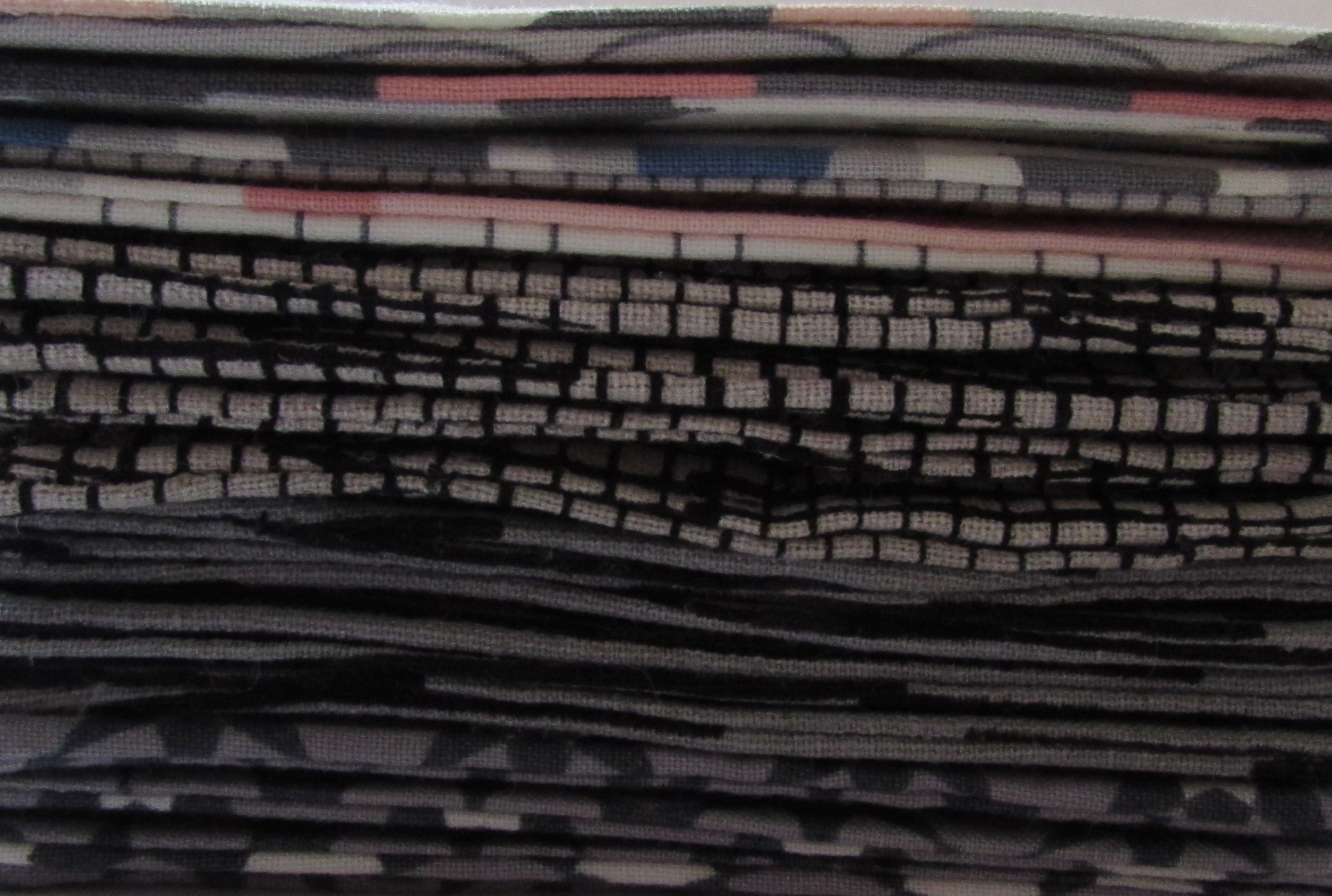 I cut a stack of 5″ squares and thought I would eventually quilt them together. But realistically, when is that going to happen? Instead, I started making fabric coasters.  I love them and it is such meditative sewing.  Just listen to music and stitch away! They are so pretty.
This print has been really popular for the cozies so I have a ton of scraps from it.
This is the linen and cotton blend called Maker Maker.  Also a popular one for the cozies and it has wonderful texture for the coasters.
Here is another fabric from Maker Maker.  I actually used about half a bolt of this for cozies.  I think I made around 15 sets of Chemex cozies and hot pads, maybe more?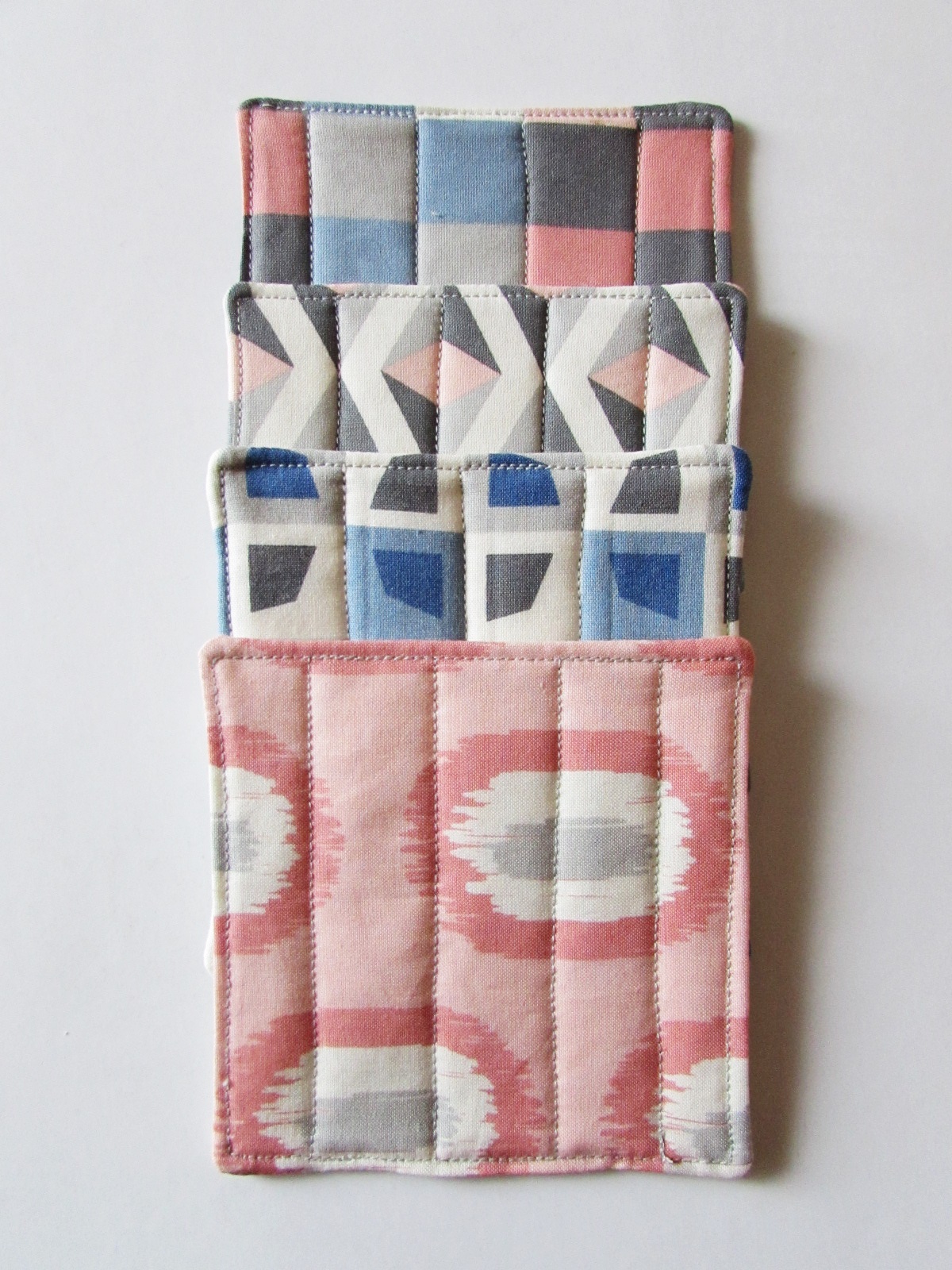 Lovely bits of pink, blue and gray!These are made from a charm pack I have – It is a Moda line called Serenity, designed by Amy Ellis.  I love it and plan to use the whole pack for coasters.
I am not sure what to do with all of these.  I could try listing them in the shop and see if there is any interest.  Alternatively, they are cute gifts to have on hand.  Either way, super fun way to use up scraps.  Especially batting scraps.  All of those long strips one cuts after quilting a project – I have really worked that pile down!  For now, it just feels good to use up the fabric.
Finally, just want to throw a teaser out there.  I have an amazing event coming up.  I promise you are going to  smile and feel so good inside when you read about it.  Come back to learn more on February 1st!  See you then.  🙂
Linking to the usuals. Find them at the top of the page, under Link Ups!!  Have a great weekend all.